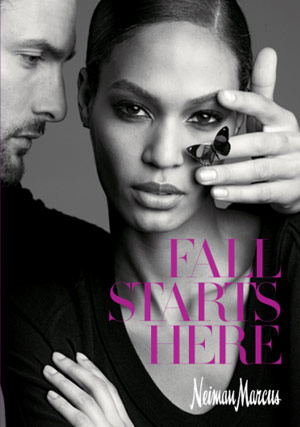 Because we know you love (free!) fashiony fun as much as we do: On August 14, our local Neiman Marcus kicks off the fall fashion season with a style-packed soiree. A host of super-chic festivities are in the works, anchored by a fall trend presentation that will feature off-the-runway styles from such luxe designers as Jason Wu, Stella McCartney, Oscar de la Renta, DVF, and tons more.
Also on the itinerary: Choose a glam accessory from the trend table and be sketched with your haute prop by a caricature artist; be made-up with a fresh fall beauty look, then capture your post-makeover visage in a photo booth; or try on some fab fall clothes, then walk the red carpet for a photographer—you'll wind up with a photo flip book of your stylish strut. Plus there'll be tunes from a live deejay, and light refreshments.
This trend party—an annual event that the store hosts each August—is typically limited to only Neiman Marcus's top customers. But just for you, oh lucky Shop Around readers, we happen to have snagged 100 invites. To get on the list, simply be one of the first 100 guests to send your reply to RSVPwashington@neimanmarcus.com. The deadline to respond is August 9.
Neiman Marcus. 5300 Wisconsin Ave., NW. August 14, 5 to 8 PM.