Do-it-yourself projects are all the rage for weddings these days. From invitations to flower arrangements, brides-to-be are getting crafty with decor and finishing touches. This week, as part of Bridal Party's new DIY series, we dressed up classic Mason jars, transforming them with a cool metallic paint and festive glitter. Not only are these pretty containers perfect for holding flowers or candles, they can also do double duty as fun keepsakes for the guests to take home. Scroll down for our foolproof, three-step directions.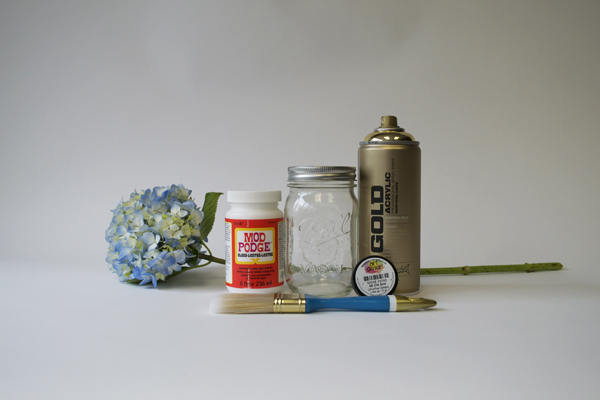 Supplies: Mason jar, gold spray paint, Mod Podge, paintbrush, gold glitter
Total Time: 1 hour, 30 minutes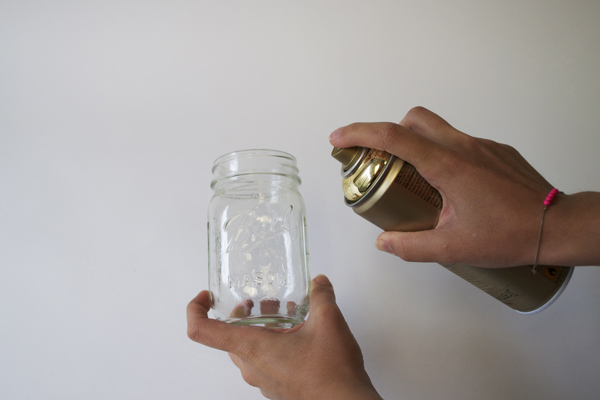 1) Remove jar top and set aside. On a cardboard or a piece of paper, spray the inside and outside of the Mason jar with gold paint. Allow to dry for 1 hour.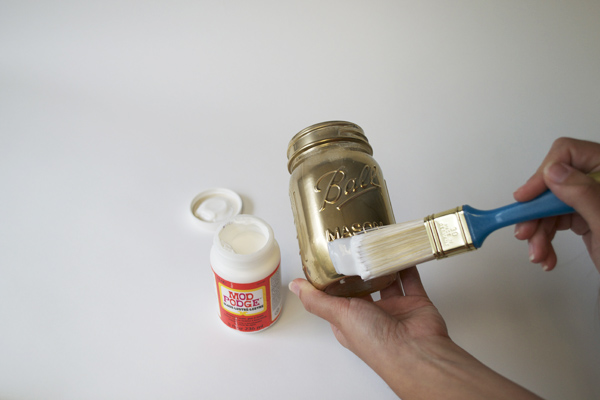 2) When the jar is dry enough to handle, using a paintbrush apply a layer of Mod Podge in a line to the bottom inch of the jar.
3) Sprinkle glitter over the wet Mod Podge and allow to dry before filling with flowers or candles.