It took Michelle Ogden and Jared Hintze years to figure out that they were meant for one other. After a mutual friend introduced the two, Michelle found herself instantly attracted to Jared's smile and red hair. "I was head over heels over Jared, but he didn't like the nine-year age difference," says Michelle, a hairstylist. "After many attempts I gave up and moved on." It wasn't until four years later, when the two accidentally bumped into each other outside of a Dunkin Donuts, that Jared finally asked Michelle out.
More than two years later, Jared, a custom car painter, planned a proposal to perfectly reflect the two of them. After they spent the day antiquing at their favorite shops in historic Ellicott City, Jared suggested they watch one of their favorite movies, The Nightmare Before Christmas, at home to cap off the night. "During the 'What's This?' song he got on one knee and asked me to marry him," says Michelle. "We cried together and then couldn't figure out on what hand the ring went on."
The wedding, which took place almost a year later, was similarly unique. The couple settled on an intimate ceremony with a " 'til death do us part" theme. From the brooches in the wedding bouquet that Michelle found in thrift stores to the handmade black veil and homemade food and cake, the wedding was full of DIY touches and personal details. When an unplanned rain storm came down on the outdoor reception, the couple embraced the good-luck superstition and ended the night with dancing under the rain and a cake fight.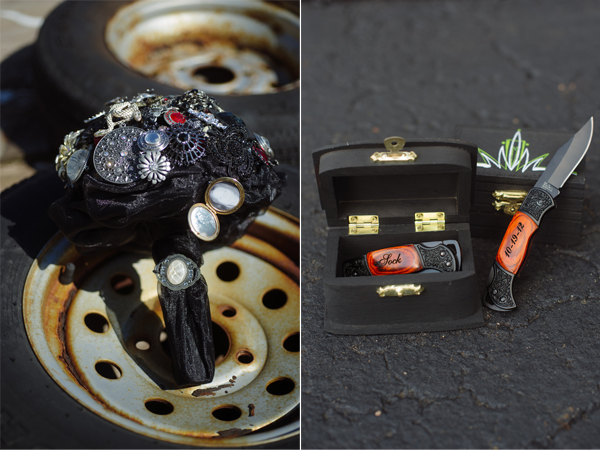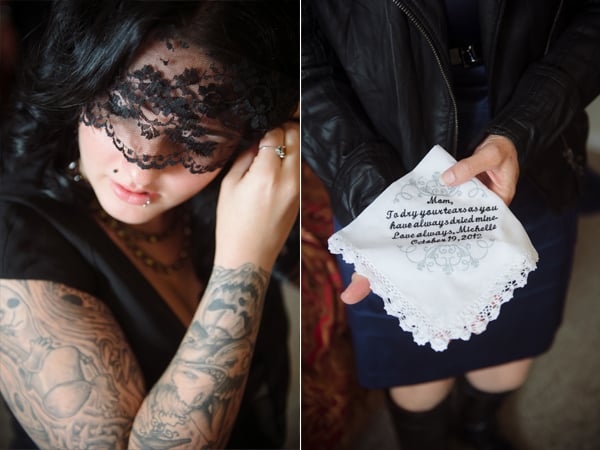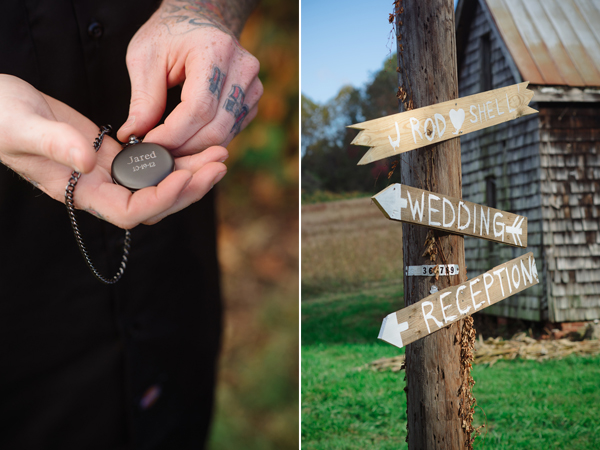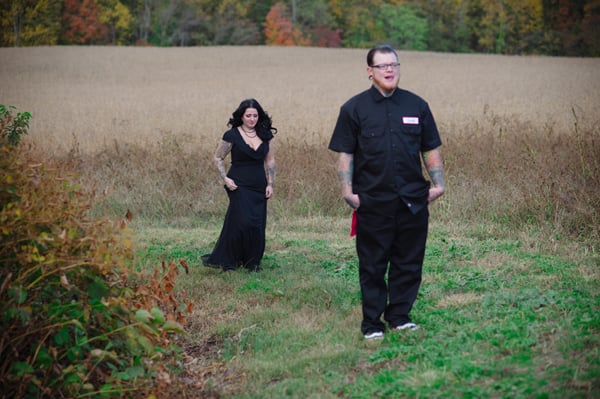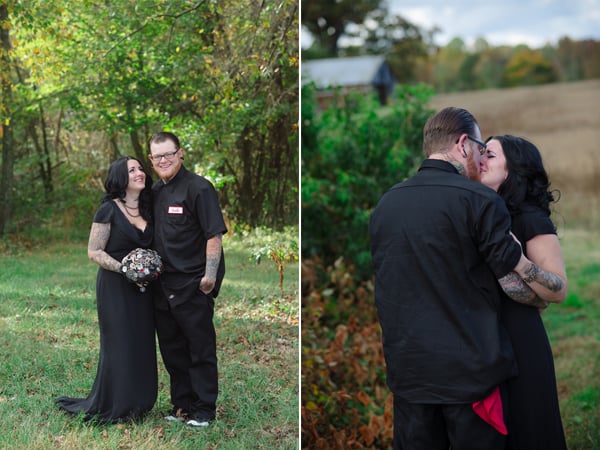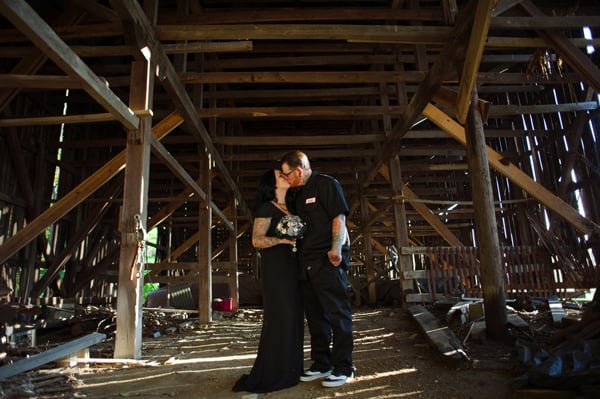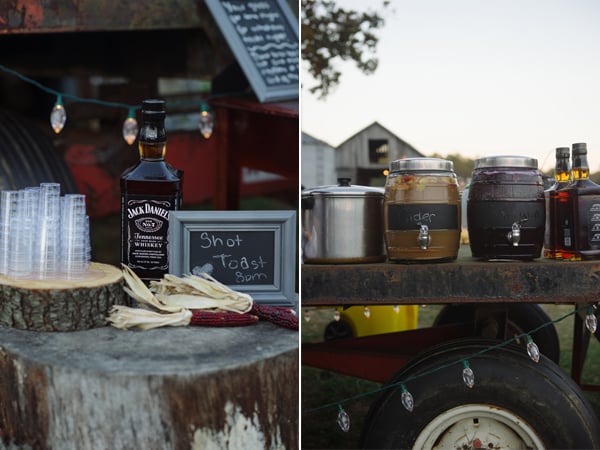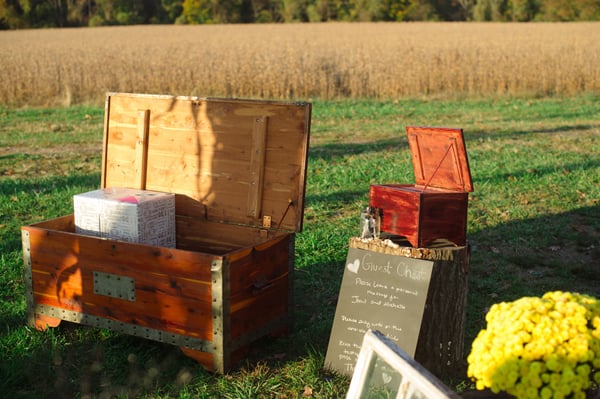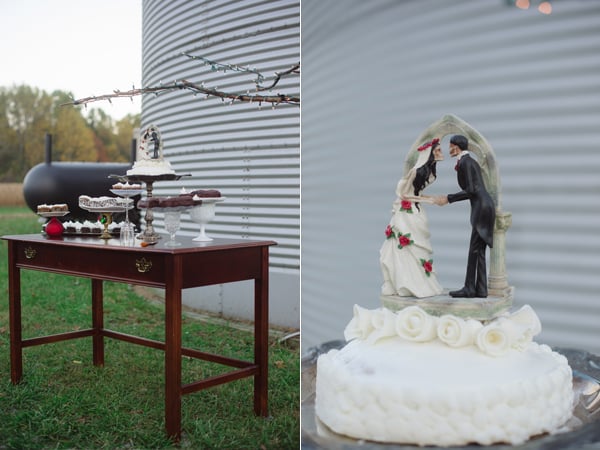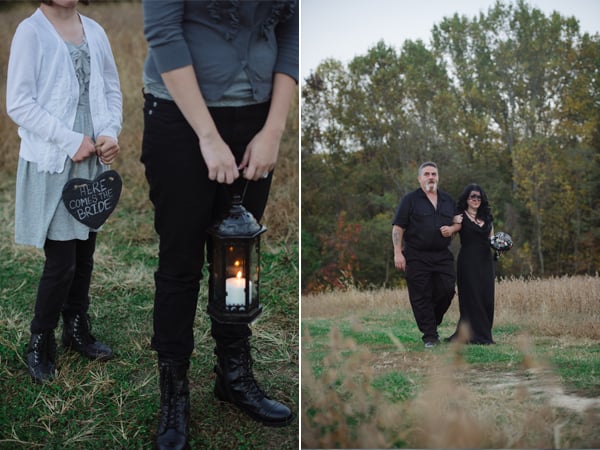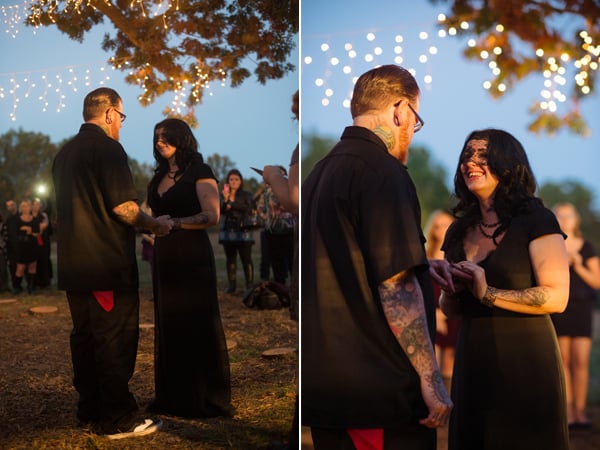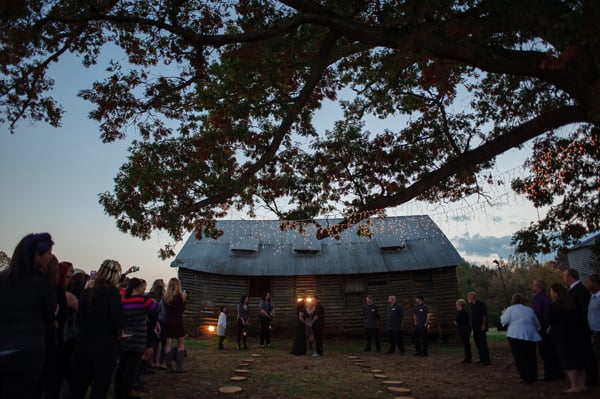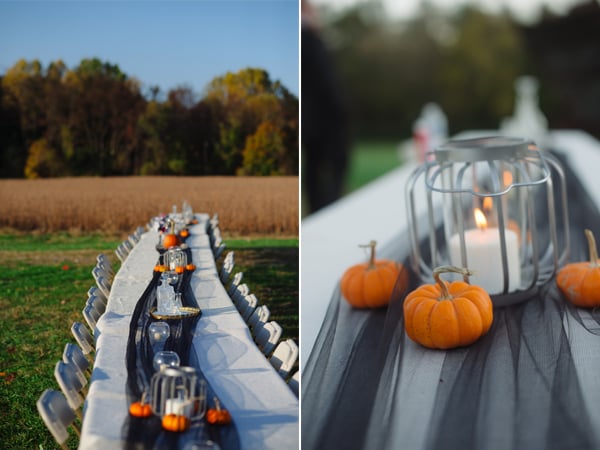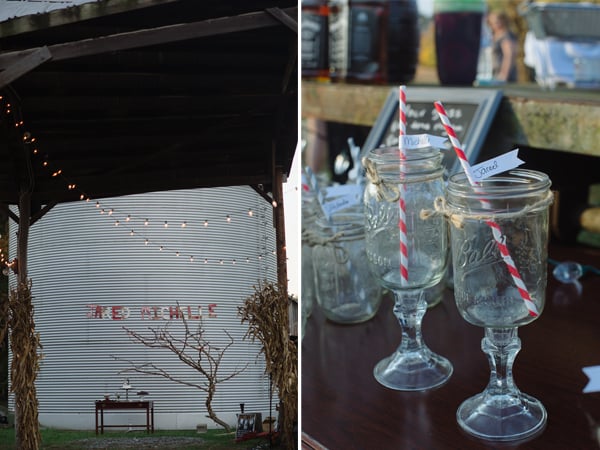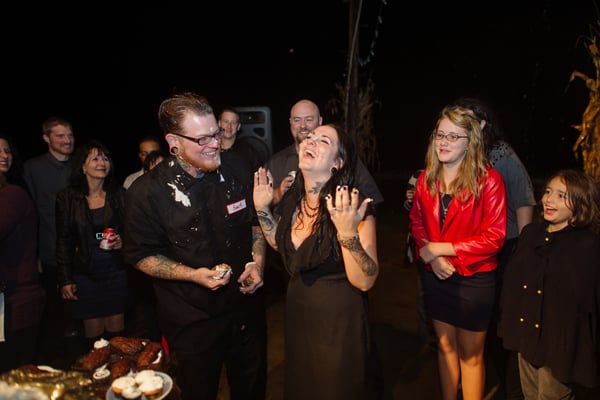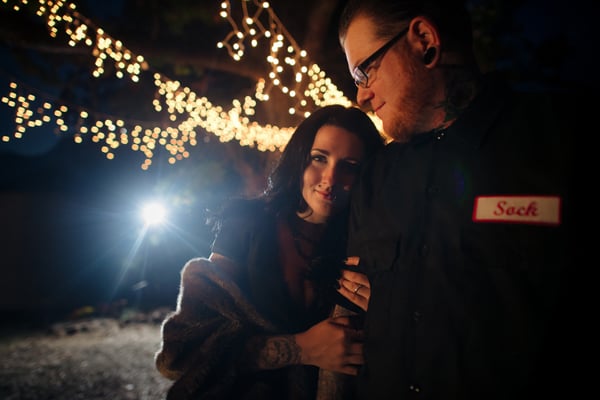 Details:
Photographer: Marcella Treybig Photography
Wedding Venue: Family friend's crop farm
Bride's Gown: Impression
Groom's Tux: Dickies
Wedding Cocktail: Jack Daniels and sangria
Cake: The bride's brother, Mike Ogden
Wedding Cake Flavors: Butter pecan cake with buttercream icing, chocolate and vanilla cake with buttercream icing
First Dance Song: "Thank You," by Led Zeppelin
Bride's Favorite Wedding Detail: "Our antique chest we made into the guest book. All the guest wrote a little note inside the chest."
Groom's Favorite Wedding Detail: "Michelle's black lace veil that she made herself."
Biggest Surprise of the Wedding: "The sudden rainstorm and how everyone loved it, and just dancing in the rain."
Wedding Favors: Mini Jack Daniels bottles and crystal skull shot glasses
Honeymoon Spot: Salem, MA
Where the Couple Currently Live: Randallstown, MD