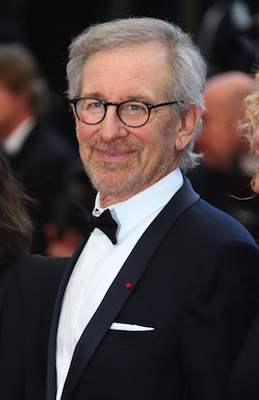 To pay tribute to its 2013 Records of Achievement honoree, Steven Spielberg, the National Archives is screening four of the blockbuster filmmaker's biggest hits for free this weekend.
The Steven Spielberg Film Festival will host public screenings of Saving Private Ryan (Friday, November 15), E.T. the Extra-Terrestrial (Saturday, November 16), Amistad (Saturday, November 16), and Lincoln (Monday, November 18) in the National Archives' William G. McGowan Theater, with tickets distributed on a first-come, first-served basis an hour before showtime.
Spielberg is being honored by the National Archives Foundation for his achievements in fostering "a broader national awareness of the history and identity of the United States through the use of original records," as well as for his efforts in creating the USC Shoah Foundation Institute for Visual History and Education, which captures first-person stories and accounts from Holocaust survivors.
Spielberg will be in Washington next Tuesday night to accept the award. For more information, visit the National Archives' website.