Ashley Gilmore and Jeremy Rephlo first connected over Pringles and a bag of yogurt-covered pretzels during a train ride from Washington to New York City. The two met while working at AOL, during which time they were sent on a business trip to manage a booth for Internet Week in Manhattan. "As soon as we sat next to each other on the train, there was an instant connection," says Ashley, now a user experience designer. "I just never knew you could meet someone who makes you more of who you are."
The groom, now a product director, felt the spark too. Their friendship quickly turned to romance, and a year later Jeremy proposed on Ashley's birthday. After cooking an elaborate dinner, Jeremy arranged a stack of nine beautifully wrapped gifts, and then asked Ashley to open them in order from smallest to largest. Each gift contained a memento recalling a special memory or a trip the couple had taken together. "The final gift was a bag of yogurt pretzels and a can of Pringles, with a note asking if I'd like to go to the roof," say the bride.
When Ashley followed Jeremy upstairs, she was greeted with a breathtaking view overlooking the DC skyline, a rooftop full of candles, and a rug to sit on. Jeremy then took the Pringles out of his backpack—but instead of chips, the can contained an engagement ring. "The reason the can was so meaningful is that even though we have had the privilege of doing some awesome things, our happiest and best moments together lie in the little things that we have with each other every day," says Ashley. A year later, the duo wed at an elegant celebration at the Mayflower hotel in Washington.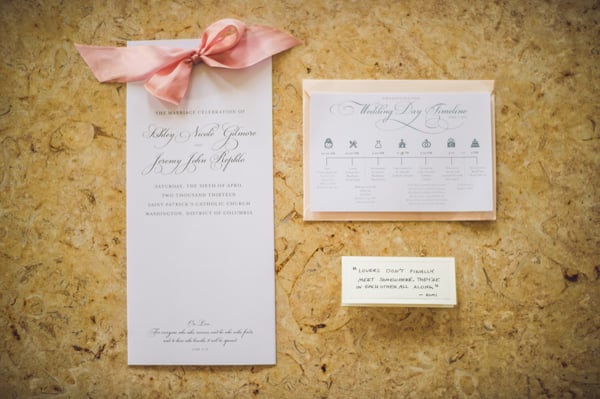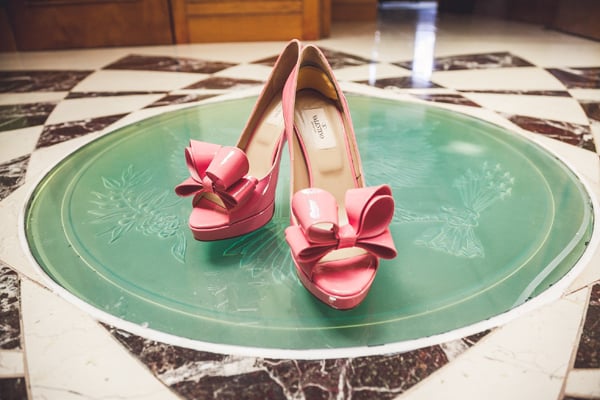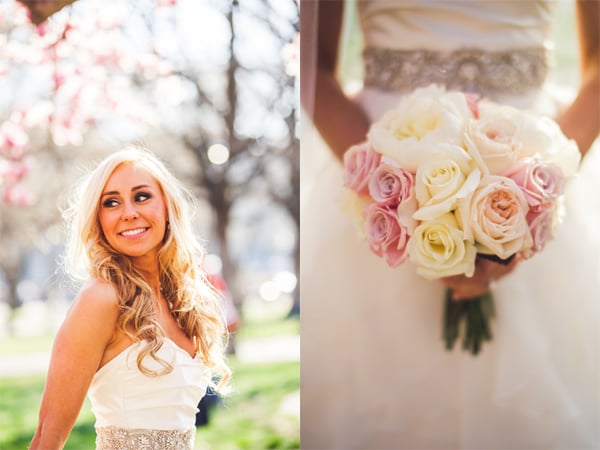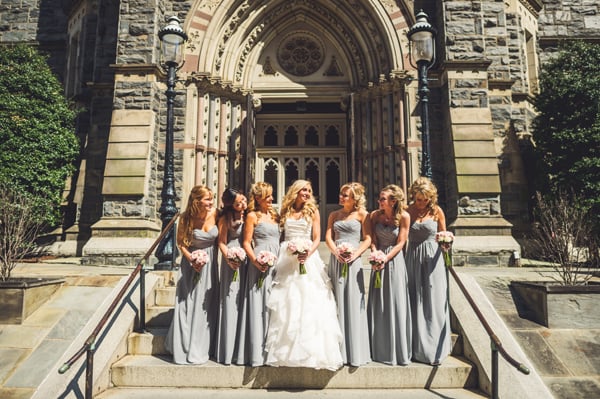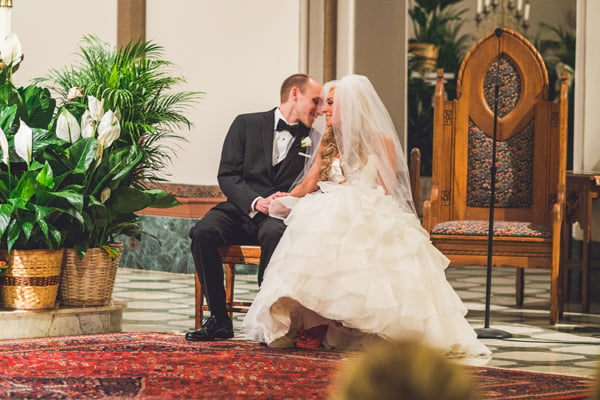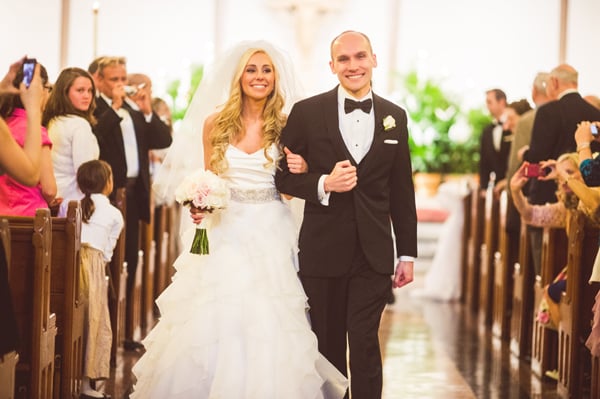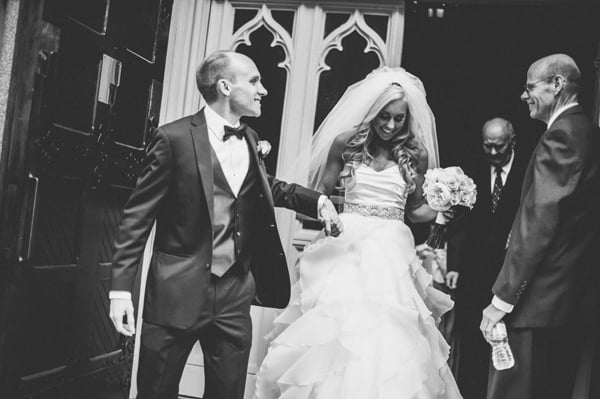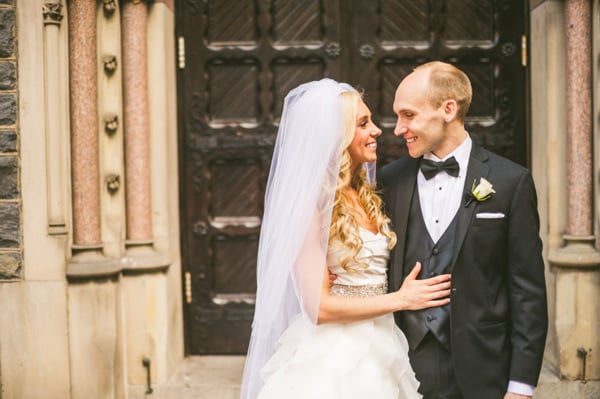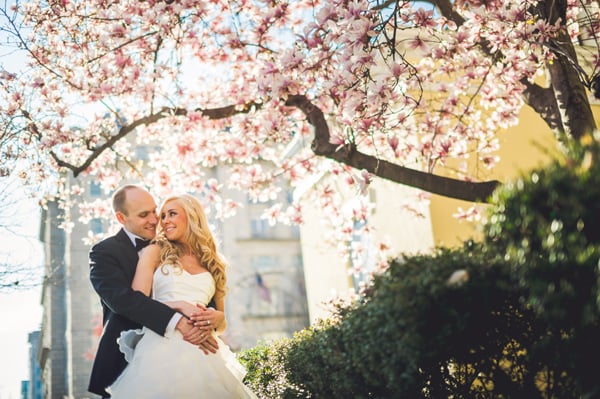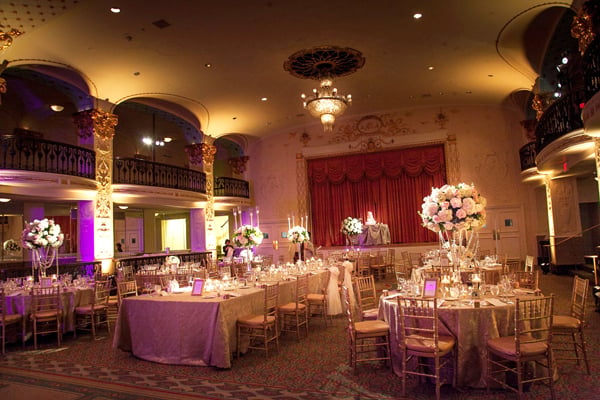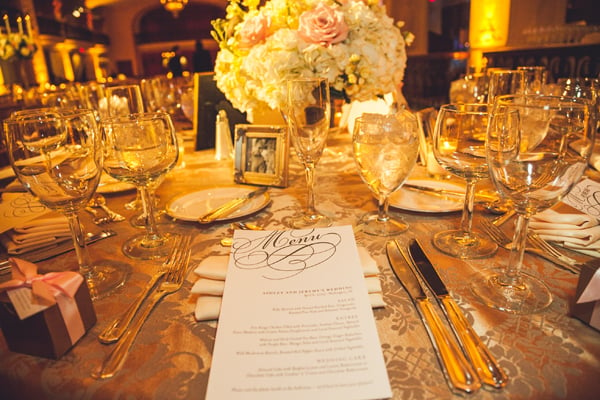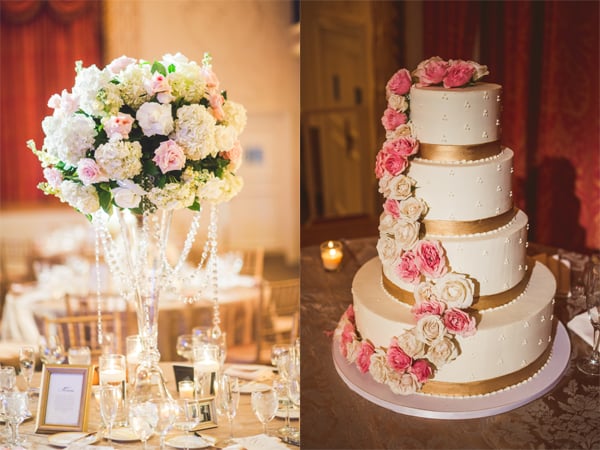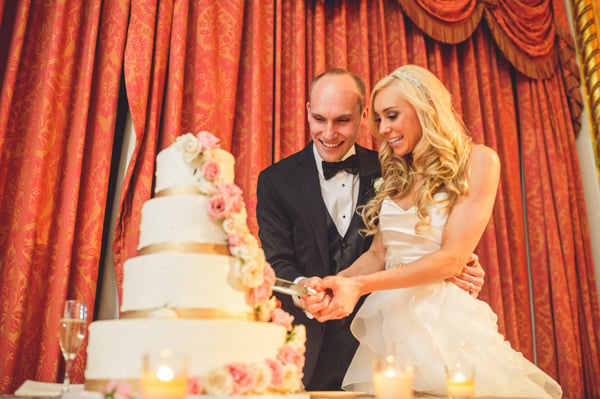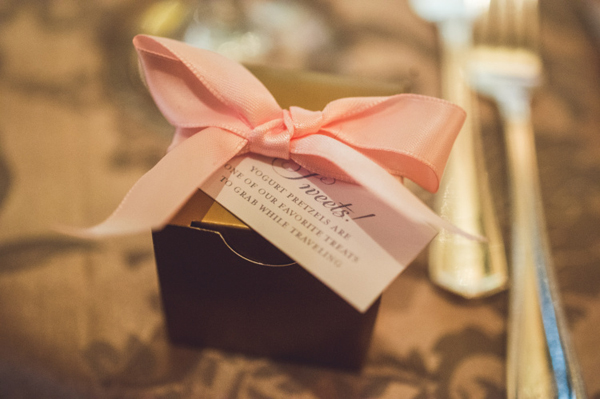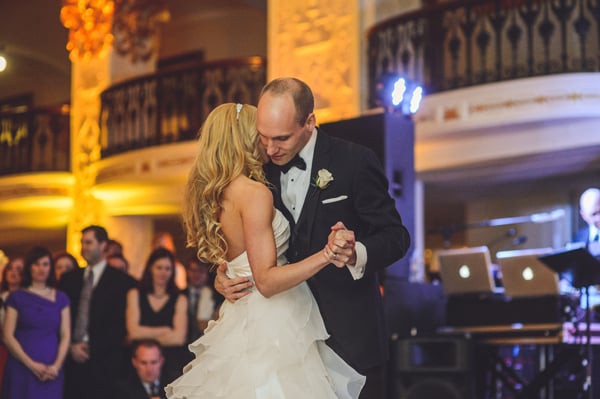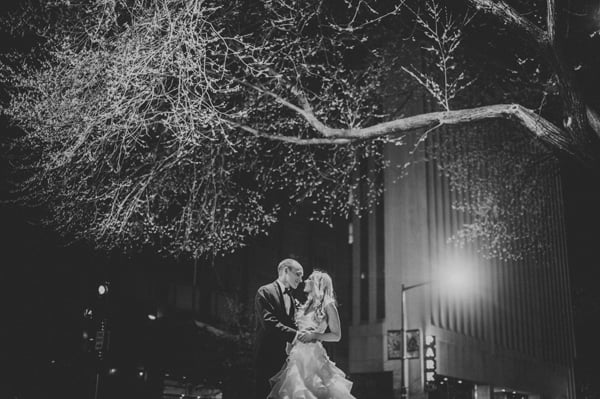 Details:
Photographer: Sam Hurd Photography
Ceremony Venue: Saint Patrick's Catholic Church
Reception Venue/Caterer: Mayflower Renaissance Hotel
Bride's Gown: Paloma Blanca, Hannelore's
Groom's Tux: Black by Vera Wang, Men's Wearhouse
Hair: Amy, Urban Style Lab
Makeup: Carl Ray
Cake: Fluffy Thoughts Cakes
Cake Flavors: Almond cake with raspberry jam and lemon buttercream, and chocolate cake with layers of milk chocolate ganache and cookies-and-cream buttercream with chocolate buttercream
Florist: Edge Floral Event Designers
Flowers: Cream and blush seasonal roses, peonies, hydrangeas, and garden roses
Music/Entertainment: The New Monopoly
First Dance Song: "Can't Help Falling in Love," by Elvis Presley
Invitations: Designed by the bride, printed at Pretzelman Printing Group
Website: Designed by the bride
Bride's Favorite Detail: "The drama in the details of the ballroom at the reception, especially the amber lighting, pin spots, gold linens, and flowers."
Groom's Favorite Detail: "The bride's dress."
Biggest Surprise: "Jeremy's wedding gift to me, which was a Tiffany & Co. charm pretzel necklace."
Favors: Gold boxes with yogurt pretzels
Decor Details: Custom drink stirrers with the newlyweds' names
Theme: Romantic
Four Words That Describe the Wedding: Romantic, soft, glamorous, classic
Honeymoon Spot: Bali and Japan
Where They Currently Live: Georgetown