Spotted last year on daring street style stars such as Blaire Eadie and Leandra Medine, the full midi skirt has now evolved into a full-fledged trend. These voluminous pieces, with hemlines that stop mid-calf, may seem intimidating but truly can flatter all body types and styles—as long as they're paired with the right top and accessories. Below, local style bloggers teach us five ways to style the feminine, flirty skirts.
Tammy, A Loyal Love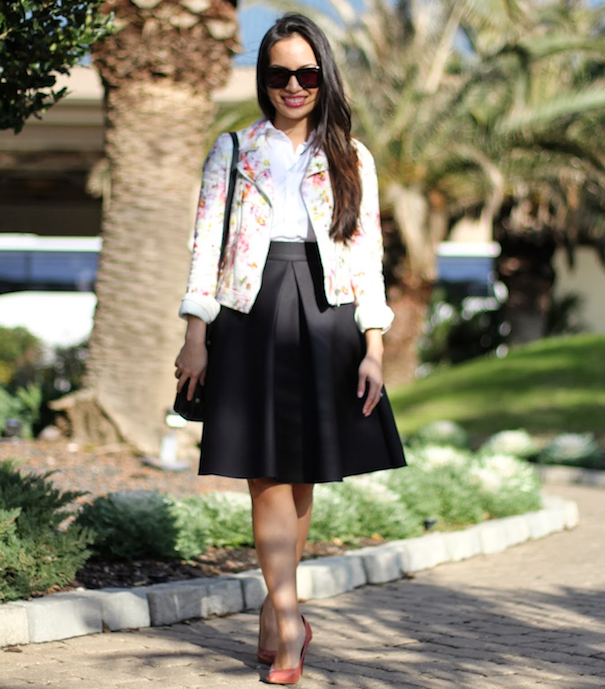 "This season I've been wearing a lot of black and white, so I wanted to change up my obsession with monochrome by adding a bright, floral-print moto jacket. I balanced out my full skirt with a fitted top and a cropped jacket. I also tucked my shirt into the skirt to make sure my waistline is visible—this helps to avoid looking boxy. The last essential step is to pair the skirt with heels to add length to the look."
Zara jacket, H&M skirt, Ann Taylor top, Zara shoes.
Priscilla, PrissySavvy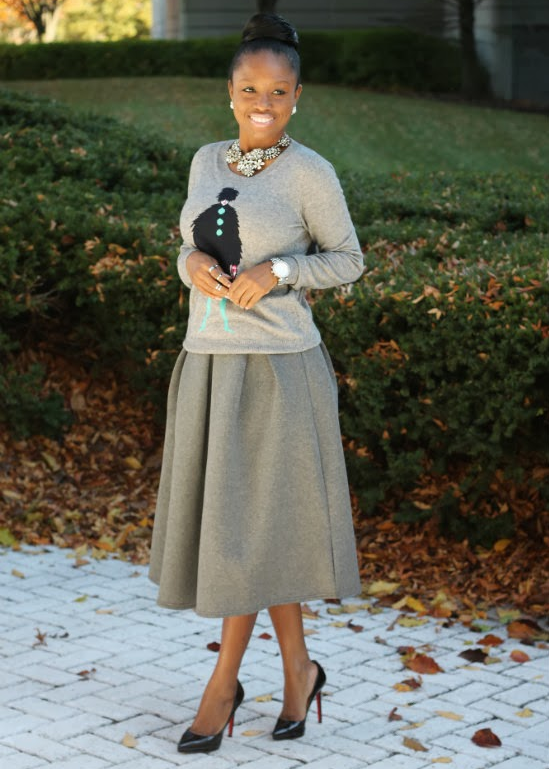 "I am a very girly girl and love all things romantic and ladylike. Nothing screams ladylike more than the voluminous and romantic feel of full skirts. For this particular outfit, I wanted to go for a monochromatic look and paired it with a gray sweater. The stylish French lady on the sweater gives the entire look a bit of sass. I think full skirts look great on any body type; however, you have to determine what type fits your frame. The advice I'd give is to make sure you feel comfortable in what you're wearing."
J.Crew sweater, River Island skirt, Christian Louboutin shoes.
Meaghan, District Sparkle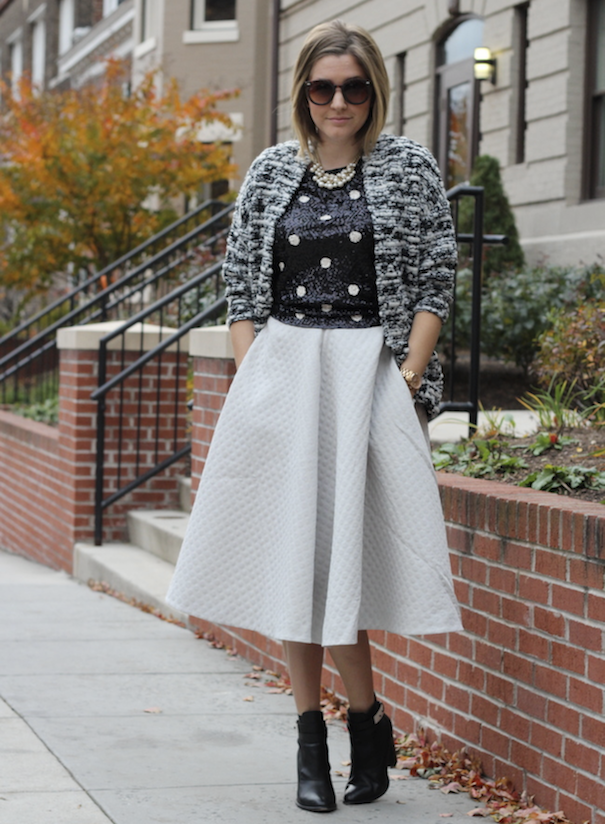 "Being more interested in leather pants than feminine skirts, I'm actually surprised at how I've fallen for the midi skirt trend. It's one of the most versatile pieces in my closet right now; dress it up with a structured crop and feminine heels or play it down with moto boots and a leather jacket. Either way, the midi trend is here to stay!"
J. Crew top, H&M sweater, H&M skirt, Elizabeth & James boots.
Lacey, A Lacey Perspective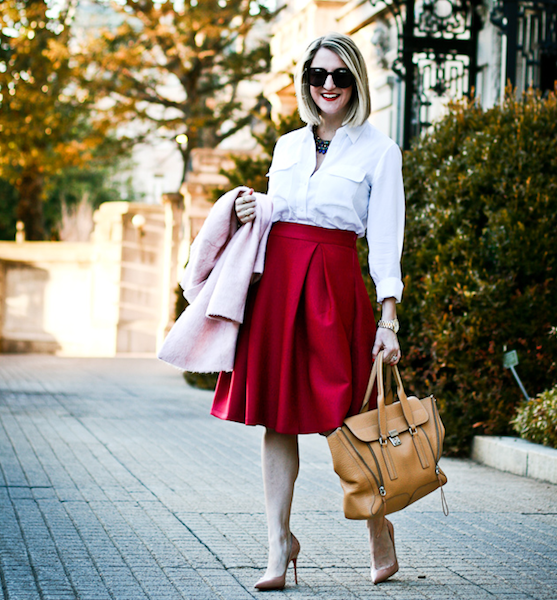 "I saw the combination of burgundy/garnet/oxblood and pastels all over the Fashion Week fall/winter runways, and I knew I had to give it a shot. To accomplish this look, make sure your colors are contrasting shades, and keep everything else around the two featured colors neutral."
Equipment top, ChicWish skirt, Topshop coat, Phillip Lim bag, Christian Louboutin shoes.
Maria, Maria on Point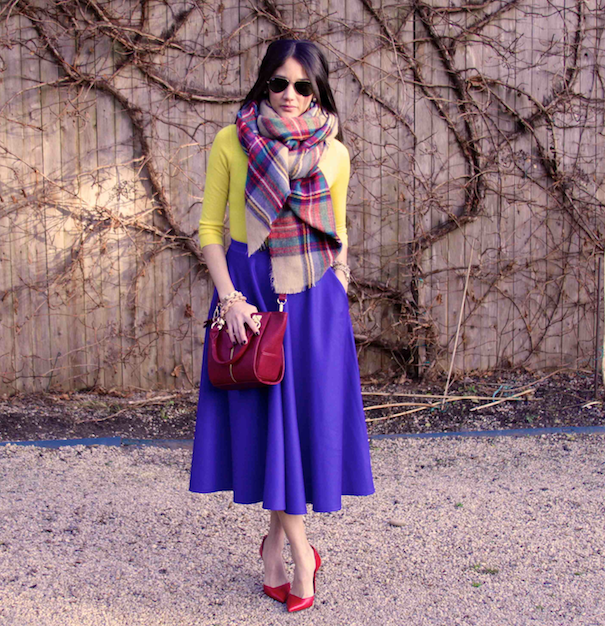 "A feminine, sophisticated midi skirt looks great on all body types and accentuates the waist while keeping your look clean and simple. You can wear it to work, out on a date, and on the weekend, depending on how you accessorize it. I tend to wear this outfit when I go out for brunch on the weekends or just because I want to feel feminine and twirl. Find a hemline you feel comfortable with, and remember that you already have a lot going on at the bottom half of your outfit, so a fitted top (tucked in unless you want to add an edge and wear a cropped top) will always look best. Depending on the skirt you have, you may need to add a belt to accentuate the waist and add attention to details on your outfit, such as a leopard belt and leopard shoes."
Asos skirt, J.Crew sweater, Zara scarf, Zara shoes, Danielle Nicole bag.