If you are the type of bride who dreams of exchanging vows by the shore, with the sound of waves crashing in the not-too-far-off distance, Mara Hoffman's bridal designs are just for you. Better known for her colorful apparel and bold swimwear, the New York-based designer launched a wedding collection late last year after famously designing a dress for the nuptials of jewelry designer Pamela Love, whose look is very much bohemian romantic. Hoffman's line features four breezy gowns, a sassy bustier-skirt set, and two honeymoon-appropriate swimsuits—perfect for brides who wish to forgo veils for flower garlands and nix the heels for bare feet. Bonus: wallet-friendly prices ranging from $1,000 to $,1,700 per gown. Scroll down for photos of the dreamy looks.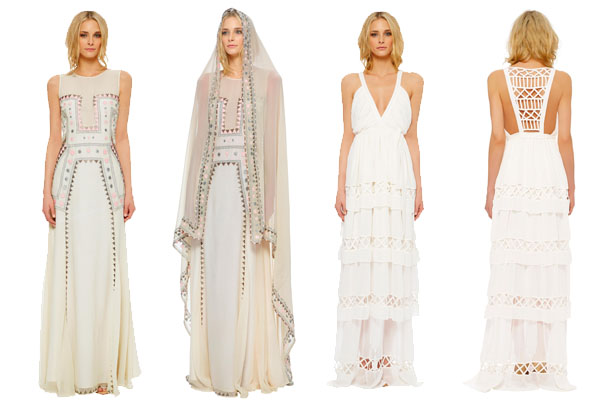 Lakshmi embroidered gown, $1,100; Lakshmi embroidered veil, $480; Gaia lattice gown, $1,666.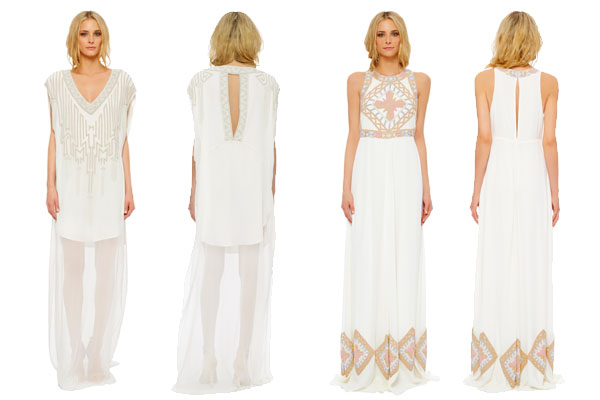 Isis beaded sheath gown, $1,000; Hera beaded gown, $1,500.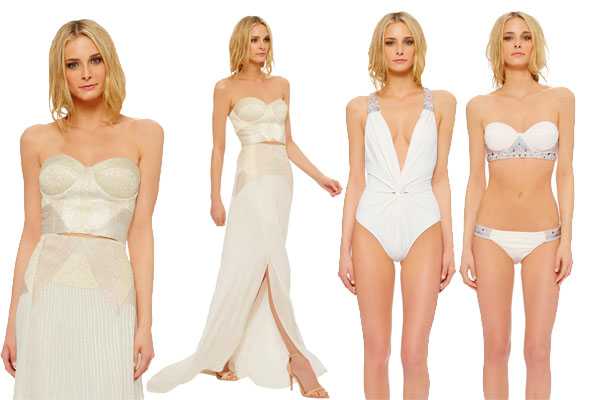 Artemis corded bridal bustier, $300; Artemis corded bridal skirt, $700; Diana beaded maillot, $308; Peitho embroidered bustier bikini, $342.