Who: Victor Diaz Zapanta, 30
Designer for a financial regulatory agency
What I do: "Working in digital media, I spend my days thinking of elegant, accessible solutions to complicated problems. Because we're a startup of sorts, I've worn many different hats, from designer and developer to video producer and photographer. It's a unique space within government, and the opportunity to jump in and out of a wide variety of projects is perfect for my oftentimes ADD nature."
My work style: "My style at work is the same as my style out of work: variations on a theme. Part of this choice is informed by a desire I have to settle upon a personal style that will be mine for the rest of my life. Another part is informed by an aversion to feeling subjected to the whims of trends and fast fashion. And the final part is informed by my own romanticism for the minimalist lifestyle, a lifestyle I will almost certainly never attain but continue to entertain daydreams of."
Big Meeting
"If you have to own one suit, make it navy and understated, and bring it straight to your tailor. A suit like this is all about versatility. This would be just as appropriate for a meeting on the Hill as it would be for an interview with a graphic designer. It's a perfect foundation."
Suitsupply suit, vintage flannel shirt, J.Crew tie, the Hill-Side selvedge pocket square, and vintage Johnson & Murphy double-monk shoes.
Post-Work Socializing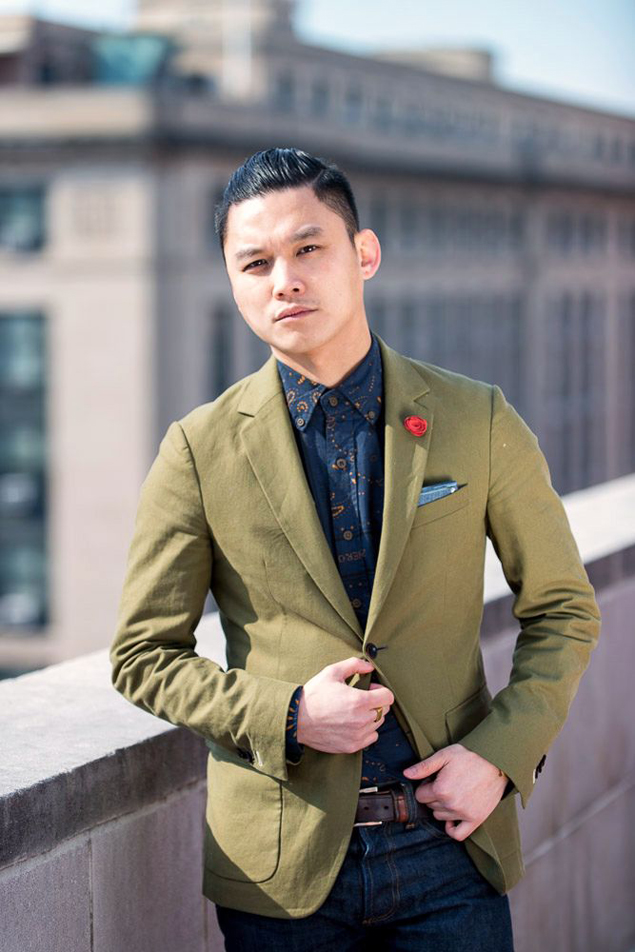 "I cheat business casual. This generally involves pairing a blazer with quality denim—in this case, selvedge raw, because it is in my nature to geek out on anything, given the opportunity. With a combination like this one, I've got an outfit that provides me with the flexibility to go straight from the office to a happy hour at Eighteenth Street Lounge or an opening at Hierarchy."
Gant blazer, Zanerobe bandana-print shirt, 3sixteen denim, vintage Omega watch (his dad's), Noble Breed leather lapel rose, Spitfire UK sunglasses, and vintage suede chukkas from Dr. K's Vintage.
Friday Before a Weekend Trip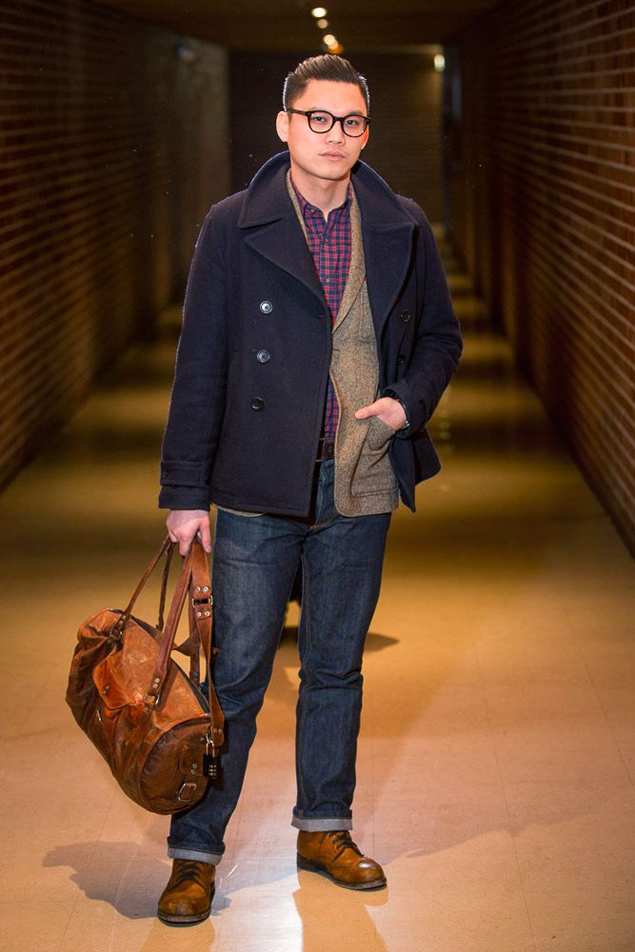 "I got this blazer for the Dandies and Quaintrelles tweed bicycle ride years ago, and it is a go-to piece for cold weather. The boots have traveled the world with me, and the leather bag, which is made from camel, is a prized memento from one of those travels."
H&M tweed blazer, Hugh & Crye shirt, Wolverine 1000 Mile boots, Old Hollywood glasses, Ginger Root Design pocket square, camel leather bag from Jaisalmer, India, and Uniqlo peacoat.
The Details

Photographs by Andrew Propp.
You Might Also Like: