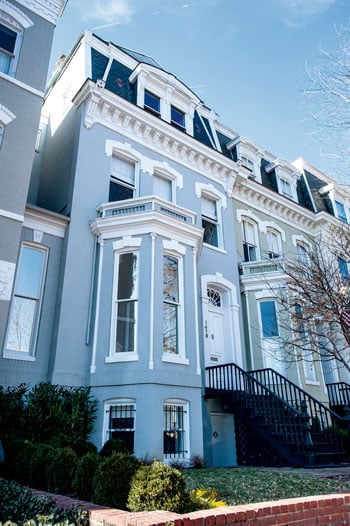 In DC
Communications executive Dan Sallick and wife Elizabeth Miller bought and sold in Georgetown. The couple let go of a four-bedroom, five-bath townhouse for $3.9 million. It had been gutted to create a modern, open space. In exchange, they bought an eight-bedroom, six-bath home on Q Street for $3.4 million. That house has a wine cellar, housekeeper quarters, a pool, and a rooftop cupola with views of the Kennedy Center. A former press secretary to House Democratic leader Dick Gephardt, Sallick is cofounder of Home Front Communications, an advertising, branding, and design agency.
Entrepreneur Otto Hoernig III sold a three-bedroom, five-bath Federal-style house on Potomac Street in Georgetown for $2.6 million. The property, built in 1805, includes a carriage house. Hoernig helped found Spacelink International, a government contractor in Dulles that he later sold for more than $150 million. He's now president of the Tysons telecommunications firm Trace Systems and also runs Casa Noble, a high-end tequila distillery in Mexico.
Lawyer Michael Gergen bought a home on Ordway Street in Cleveland Park for $1.8 million. The five-bedroom, five-bath contemporary house has an elevator and a pool. Gergen is a partner at Latham & Watkins, where he specializes in energy and project finance.
In Maryland
Finance executive William Kappaz and wife Laura bought a Colonial in Chevy Chase for $4.1 million. Built in 2009, the 8,000-square-foot house has six bedrooms and six baths. William Kappaz is CEO of the Dorado Group, a Washington private-equity firm.
Educators Ashby and Clare Anderson bought a five-bedroom, seven-bath Victorian on Primrose Street in Chevy Chase for $2 million. It has a heated swimming pool and master-bedroom suite with his-and-hers baths. Clare Anderson is a school counselor who runs her own education consulting firm; Ashby Anderson is an English teacher at the Landon School in Bethesda.
Washington Post sports columnist Mike Wise and wife Christina Lohs bought a five-bedroom, three-bath Colonial on Levelle Drive in North Chevy Chase for $860,000. The house, between Rock Creek Park and the Audubon Naturalist Society's Woodend Nature Sanctuary, was recently renovated.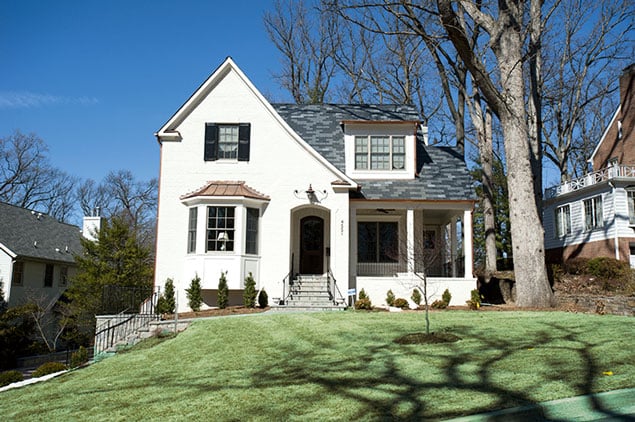 In Virginia
Lobbyist Brett Loper and wife Ginger bought a home in Arlington's Country Club Hills for $2.1 million. A former senior aide for House speaker John Boehner, Loper is senior vice president of government affairs at American Express.
Some sales information provided by American City Business Leads and Diana Hart of TTR Sotheby's International Realty.
This article appears in the April 2014 issue of Washingtonian.