Anyone who believes the stereotype that the Washington area lacks fashion creativity should get to know Nife Oluwole. The cheery, Maryland-based blogger behind SkinnyHipster boasts a signature style of vibrant hues, busy patterns, and out-there combinations that makes her one of the most flawlessly dressed—and eye-catching—women walking around DC.
That's why we turned to her for help in mastering a tricky trend: mixing prints. She's proven time and again that she nails the perfect balance; we pulled together six of our favorite examples and asked her to explain how she put together each look.
Captions run left to right.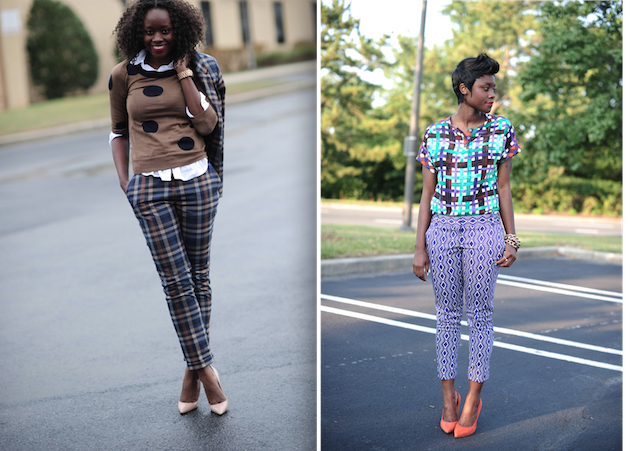 1
. "To break up the plaid pattern, I wore a simple polka-dot sweater and nude pumps to maintain a color palette. When mixing prints, it is always important to stay within a color scheme so the outfit does not clash. It can quickly go from chic to crazy."
2. "In addition to color-coordinating, the key to achieving mixed-pattern looks is blending small shapes with larger shapes."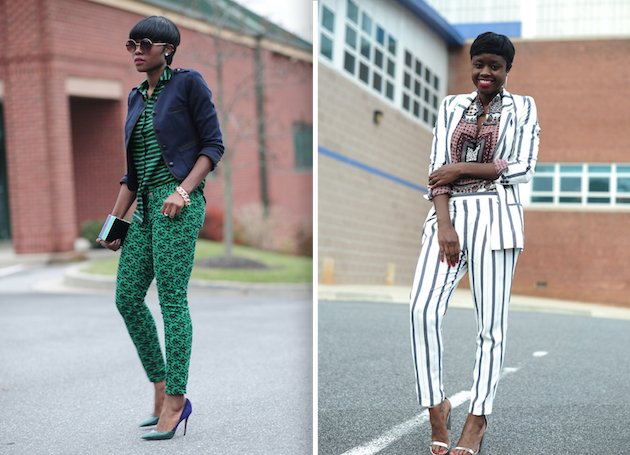 3. "Stripes are one of the easiest prints to work with—they look great with all prints, including floral or check. If you love trying new things, try stripes on stripes."
4. "This outfit was a little risky for me, but the simplicity of the stripe suit offset the boldness of the shirt. It worked because of the complementary neutral tones."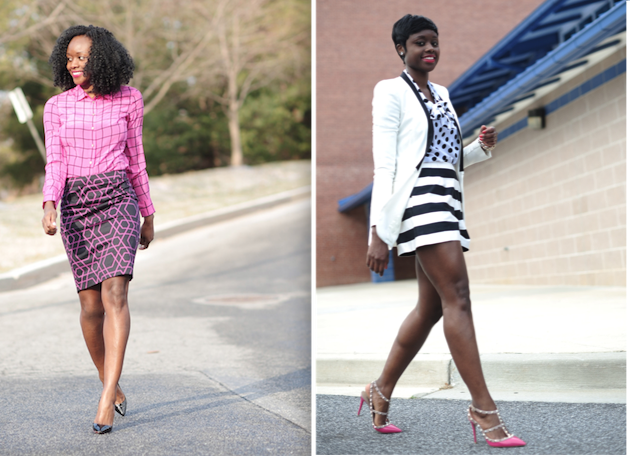 5. "I loved the color contrast between the black on pink of this top and the pink on black of the skirt. The patterns are what really makes it unique. Again, choosing patterns that follow a rough color scheme gives the outfit a cohesive look."
6. "More stripes! Polka dots are always fun, and I love mixing the two. What makes these patterns work together is the subtlety of the black and white."