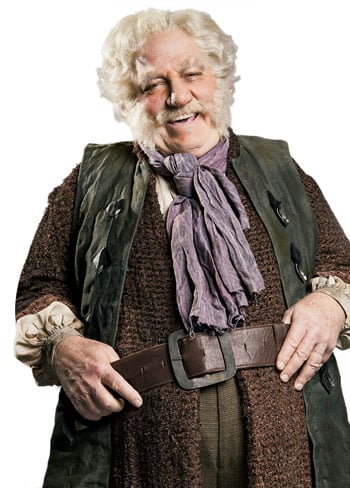 A quarter century ago, Shakespeare Theatre Company artistic director Michael Kahn led a production of Richard III starring Stacy Keach when the company was at Folger Shakespeare Library. Though Keach has returned to act in King Lear and Macbeth, he hasn't worked with Kahn since 1991, making his turn as Falstaff in the company's repertory productions of Henry IV Parts 1 and 2—March 25 through June 8—all the more notable. Kahn directs both, with a cast including Edward Gero as Henry IV and Matthew Amendt as Prince Hal. Here's a chat with Kahn.
How is everything going?
It's been an exciting process of discovery with what's going on in the scenes and how emotional and funny it is. Stacy put on his fat suit today, and the character really came alive. The young actor playing Hal uses the language beautifully and really connects with the character's adolescent and grown-up problems. It's been a lot of work—normally when I do a play in repertory, I do just one, but because in this case it's the same play really, I'm doing both. Most people know Part 1 and very few know Part 2, so I'm hoping they'll see both because together they're one extraordinary play about what happens to human beings—family, sickness, growing up—in the most profound way.
Was there anything in particular you wanted to explore?
It's a wonderful opportunity to get deep into human problems and emotions with a play that also has this much comedy, drama, and music. The variety of people and experiences means you have a huge amount of color to explore.
Can you talk about your design decisions?
Because it's about the world, I wanted a circular set. And because there are so many scenes in so many places, I wanted a surround that was neutral but with enough entrances and exits, and with an elevator that could bring furniture up and down. Hopefully, everything keeps it like the big movie that Shakespeare, in a way, wrote—very cinematic in how it goes from one scene to another without stopping.
I don't know if you've seen House of Cards, but a lot of people have been talking about . . .
How Shakespearean it is? All stories about people who are larger than life and immensely charismatic schemers are Shakespearean. He started it. I'm not surprised that when you get an actor like Kevin Spacey—who's done Richard III—it seems Shakespearean.
Have you watched the show?
Some of it. I love Kevin, and I'm a great admirer of Robin Wright's. But by the time I get home at 10 o'clock at night, the only thing I feel like streaming is a glass of wine.
Tickets ($20 to $115) at shakespearetheatre.org.
This article appears in the April 2014 issue of Washingtonian.