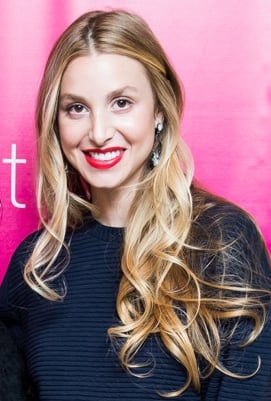 Since she made her television debut years ago on MTV's The Hills (and later appeared on The City) Whitney Port has been on our radar for her fashion and beauty flair. Now a designer with a namesake fashion label, the LA-born starlet stopped in Washington this weekend to fete the opening of Dupont's new blow-dry bar, Blo. We dropped by to ask for her beauty secrets. (That flawless skin? It's the result of being extra-judicious with moisturizer and always washing off makeup at night, Port says.) Read on for her can't-live-without-'em produts.
Through Sunday, Blo is donating 25 percent of its earnings to the Washington Humane Society. Appointments can be booked online.
1) Lucas Paw Paw Ointment
"I love this salve for moisturizing my lips. It has special papaya healing powers." $12 at Net-a-Porter.
2) Murad Hydrating Toner
"This product is great for instant refreshment at any time of the day—and it smells delicious." $27 at Sephora.
3) Anastasia Eyebrow Gel
"This gel brushes up my eyebrows and keeps them tame, resulting in a flattering, faux eye-lift effect." $22 at Ulta.
4) Kiehl's Ultimate Strength Hand Salve
"This hand salve is moisturizing and strong, without being greasy." $15 at Kiehl's.
5) FinerSkin Institute Panthenol Cleanser
"I swear by this cleanser for calming my skin and keeping it breakout-free." $22 at FinerSkin.com.
See also:
Whitney Port on Her Nuptials and Upcoming Wedding Collaboration