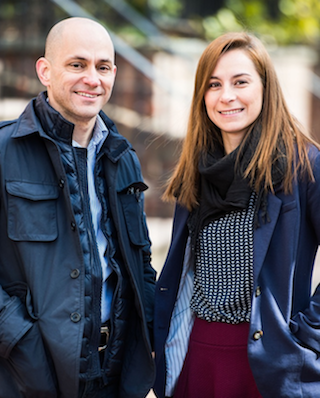 Designers Alvaro Roche and Elsa Arcila have traveled the world for fashion—with stops in France, Venezuela, and Italy—but it wasn't until they got to Washington that they decided to set down roots. Following years of experience in the industry, including Roche's stint with designer Gianfranco Ferré and Arcila's degree from LA's esteemed Fashion Institute of Design & Merchandising (FIDM), the pair noticed a void in the style scene of their new hometown, and decided to take it upon themselves to fill it. Thus was born Aroche, their namesake fashion label whose inaugural collection of minimalist flats, patterned clutches, and customizable totes debuted online in early March. We caught up with the designers to hear more about Aroche's origin and what's next for the brand.
How and when did you decide to launch an accessories line?
Alvaro Roche: In the past three years, we've noticed a higher success rate in online brands. We want to be a part of that success. We also wanted to change the reputation that Washingtonians are unfashionable. DC is the capital of the US, after all! I was especially interested in customizing and personalizing bags. When we started figuring out who our target customers were, we realized shoes were the perfect product to complete the picture—light, well-proportioned nylon/leather bags and funky, comfortable flats.
Alvaro, you attended Parsons and worked for Ferré while Elsa gained fashion experience at FIDM. Can you give us an example of how you've applied skills from those experiences in creating Aroche?
AR: I worked at Ferré during a time when art and fashion were almost indistinguishable. It was a very free and creative period. I cofounded EPK, a children's clothing line, and was designing thousands of items per year. I learned how to hone that creativity into salable products at an industrial and affordable level. When Elsa and I first talked about Aroche, we agreed it had to be the marriage of two concepts: great design and affordability. Instead of working on thousands of styles, we focused our attention on making sure the sizes, details, and proportions were perfect. We could only do that if we kept the collection small.
Elsa Arcila: At FIDM, I was exposed to new technologies and multichannel marketing. It helped me envision the strategy that Aroche would take as a brand. I also learned that e-commerce was the future of marketing and retail.
Where do you find the inspiration for your designs?
We read fashion publications, books, and the Internet-but we get most of our inspiration by watching and studying people on the street. For example, the roll-up purse was designed because we saw that so many females in DC were carrying a fused nylon purse with a leather trim. We couldn't believe how many women were buying the same bag, but in different colors. With that, we decided to reinterpret the use of the product and design something new that has better proportions and is more modern, with a personal twist. Today, a brand like Aroche needs to have a multi-platform presence.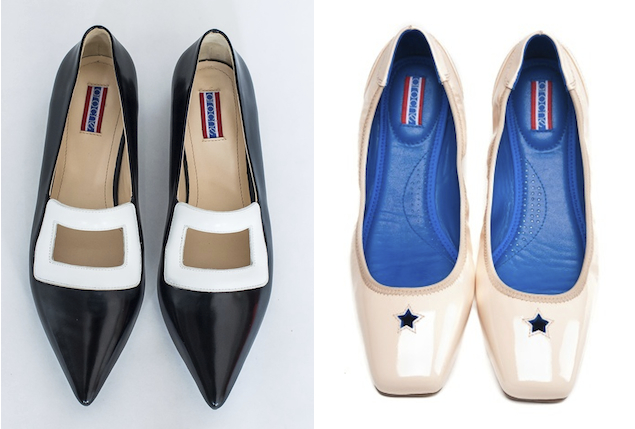 How would you describe the aesthetic of your brand? Do you have a target customer?
The aesthetic of our brand is modern and simple, but not too serious. We have so much fun creating these pieces. Our aesthetic is classic, sexy, and modern—but Aroche is also whimsical. Aroche is a brand that revisits America's casual elegance with European design in mind.
What role do you hope for Aroche to play in the DC fashion scene?
AR: We wanted to create a brand that was very well-rooted in the District and represented the city's melting pot of cultures. We both love it here. Our hope is that DC embraces our vision of what we see as the "DC aesthetic"—modern, functional, and elegantly sexy with an undertone of humor that comes from being confident. If we can get local residents to identify with our brand, then we have succeeded.
What are your favorite pieces from your debut collection, and why?
AR: It's hard for me to decide; we've worked so hard on all of our pieces. But if I have to choose, I would say I love the Flat in the Bag. It's a cross between a ballerina flat and a slipper. The star-shaped cutout on the front of the shoe pays homage to DC's flag, while showing a bit of skin.
EA: I love the Vase clutch—it's fun and elegant, and you can wear it during the day by crossing the long strap over your body, then grab it for date night as a more formal clutch. My favorite color is the zebra.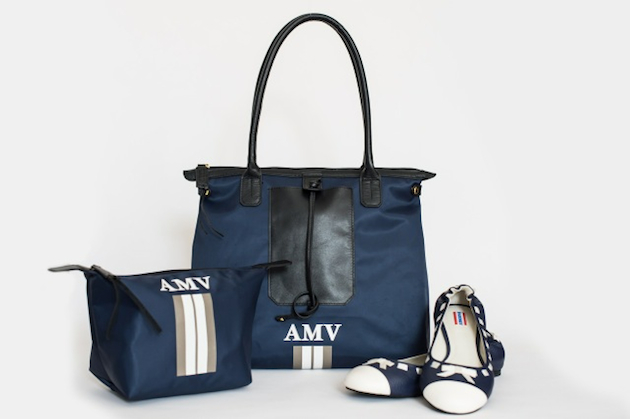 Who are your favorite designers?
The classics: Yves Saint Laurent, Halston, Ferré in the '90s, Alaïa, Karl [Lagerfeld] for Chanel, Ralph Lauren, Tom Ford, Miuccia Prada, and Diane von Furstenberg. And the new: Phoebe Philo at both Chloé and Céline, Stella McCartney, Marni, Isabel Marant, Tabitha Simmons, the Row, and Tory Burch.
What are your favorite places to shop in the DC area?
For hard-to-find, incredible fashion finds, we go to Relish and Hu's Wear in Georgetown. For funky, cool pieces, we like Muléh, Redeem, Rag & Bone, and Cusp.
Now that you have a collection out, what's next for Aroche? What are you currently working on?
AR: Our idea was to start small and expand. We are currently working on the fall/winter collection and expanding our offerings. We are also closing deals to produce small product runs in Washington state and a small run of ballerina [flats] made in Europe. For the spring, we'll also incorporate some light apparel pieces. We'd like to think Aroche is on its way to becoming DC's lifestyle fashion brand.
EA: We are working hard to expand our online presence through other e-commerce sites, but we also understand that we need to complete our omni-channel and distribution strategy by having a brick-and-mortar presence. We are not planning on opening a boutique, but we are looking for local partners to carry our products.