In DC
Richard Berke, executive editor of Politico, and husband Martin Barron bought a modern three-bedroom, four-bath house in the Palisades for $2.4 million. The open-concept home features outdoor dining and lounge areas with a fireplace and Brazilian-walnut deck. Berke, a former New York Times political correspondent and senior editor, joined Politico last year.
Lawyer Morgan Hodgson and husband William Lake bought a four-bedroom, six-bath Federal-style rowhouse in Georgetown for $2.9 million. The Civil War-era home has original hardwood floors and a large family area. Hodgson is a partner at Steptoe & Johnson. Lake is media bureau chief at the Federal Communications Commission.
Lawyer Arif Hyder Ali and wife Salma Hasan Ali, a writer, bought a six-bedroom, six-bath Colonial in the Palisades for $2.4 million. The house has a library and music room and a butler's pantry. Arif Ali is cochair of the international arbitration practice at Weil, Gotshal & Manges. Salma Hasan Ali is a contributing editor at the Islamic Monthly.
Former US Chamber of Commerce senior vice president Arthur Rothkopf and wife Barbara bought a four-bedroom, four-bath condo in Kalorama for $2.2 million. The 2,897-square-foot unit is in a 1917 Beaux Arts building with a rooftop deck. Arthur Rothkopf was a deputy secretary of Transportation during the George H.W. Bush administration. Barbara Rothkopf is on the Washington Ballet's board of directors.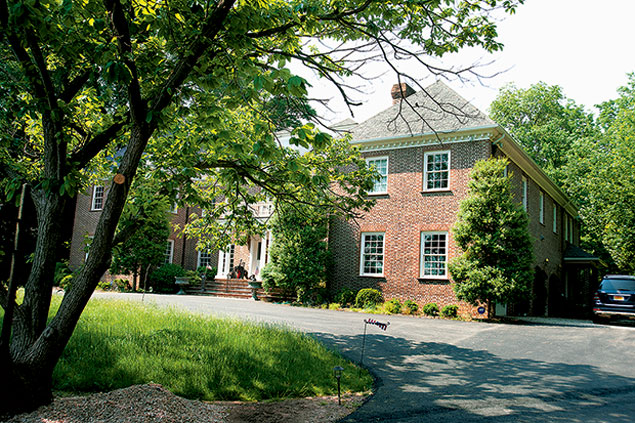 In Maryland
Business executive William Tauscher sold a seven-bedroom, nine-bath Colonial in Bethesda for $2.1 million. The house has six fireplaces, an au pair suite, and a swimming pool. Tauscher is CEO of Blackhawk Network,which provides prepaid gift-card systems to companies such as Starbucks.
Local entrepreneur Mei Xu bought a six-bedroom, six-bath house in Bethesda for $2 million. The Arts and Crafts home has a library, wet bar, and breakfast room. Xu and husband David Wang cofounded Pacific Trade International.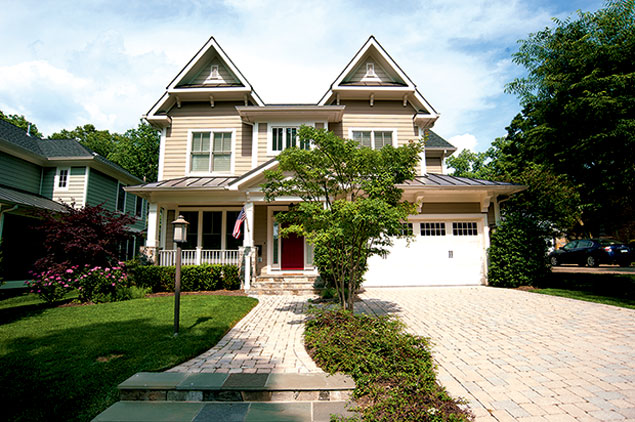 In Virginia
Husband-and-wife TV news broadcasters Peter Alexander and Alison Starling bought a five-bedroom, five-bath Craftsman in Arlington for $1.5 million. Built in 2008, the 5,213-square-foot house features a master suite with a walk-in closet and soaking tub. Alexander is a national correspondent for NBC News. Starling is an ABC7 anchor.
Former Redskins offensive coordinator Kyle Shanahan and wife Mandy sold a six-bedroom, seven-bath Colonial in Leesburg for $1.1 million. The home is a ten-minute drive from the Skins' Ashburn facility. Shanahan was fired from the team last year and is now offensive coordinator for the Cleveland Browns.
Some sales information provided by American City Business Leads and Diana Hart of TTR Sotheby International Realty.
This article appears in the July 2014 of Washingtonian.