If you haven't yet stopped by Sterling & Burke, we strongly advise that you do. The refined selection of leather goods at this Pennsylvania Avenue boutique is an immediate reflection of British good taste. At first glance, it's all about the details. Why toss your jewelry in a zippered pocket if you can roll it in a suede-lined case handmade in England? Or for the well-traveled gent, leave the note pad at home and document your overseas visit in a grosgrain leather diary instead. The impeccable attention to detail got us thinking: What would Sterling & Burke designer Alexandra J. Megan advise her customers to buy? She provided us with a curated selection of items for the professional man and woman, as well as hand-picked pieces for those looking to get away.
Formal Businessman: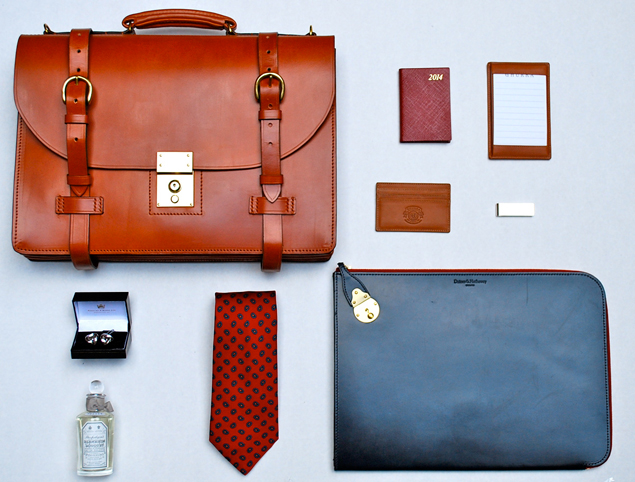 Boys' Weekend: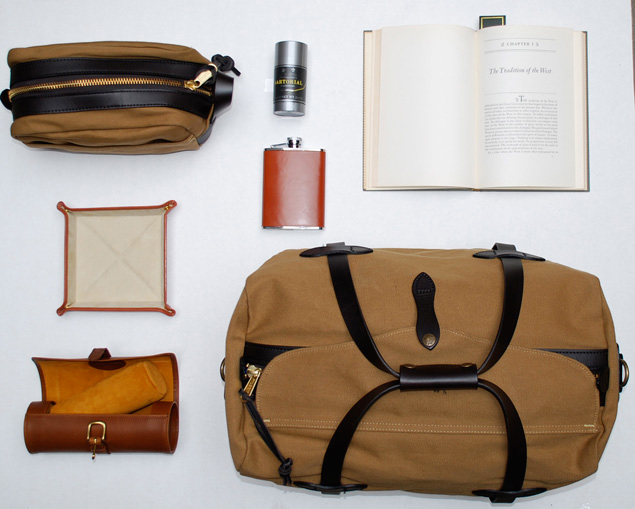 Formal Businesswoman:
Girls' Weekend: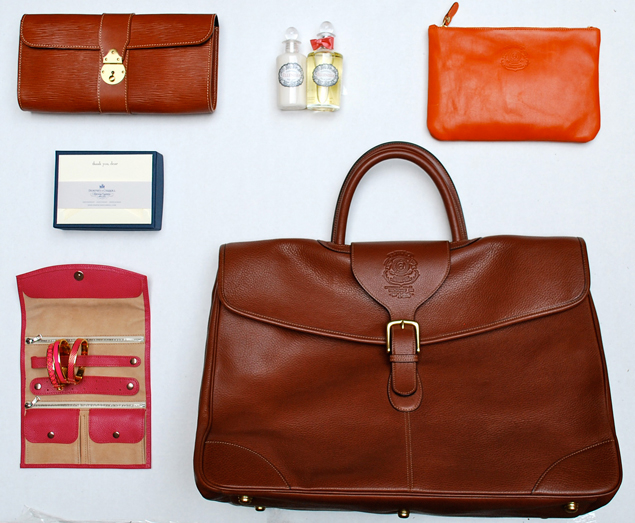 Find Valeria Boucas on Twitter at @valeriaboucas.