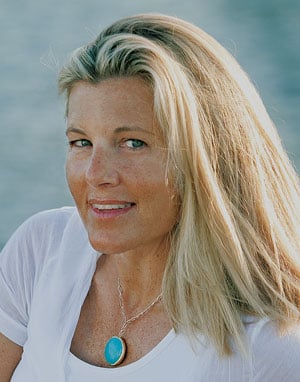 "From the time I was born, my summers have been spent at the beach," says Sissy Yates, a native Washingtonian who has helmed the jewelry label Sissy Yates Designs for the past seven years. "Our family and friends usually set up beach chairs in a wide circle each day and share in everything from food to beach toys to gossip." Yates, who heads to Martha's Vineyard for the month of August, describes what makes a perfect beach day for her.
What do you bring to the beach?
A Roberta Roller Rabbit tunic and beach towel, Sun Bum sunscreen, Havaianas flip-flops, a lightweight beach chair that can be carried like a backpack, a boogie board, healthy snacks, and a bucket for collecting sea treasures.
Your favorite beaches?
Black Point or Quansoo on Martha's Vineyard, Point Dume in California, Santa Teresa in Costa Rica, Tulum in Mexico, and Anguilla.
Best beach activity?
Walking for miles on the sand, searching for inspiration for my jewelry; bonfires at night; clambakes; and time with family.
This article appears in the August 2014 issue of Washingtonian.