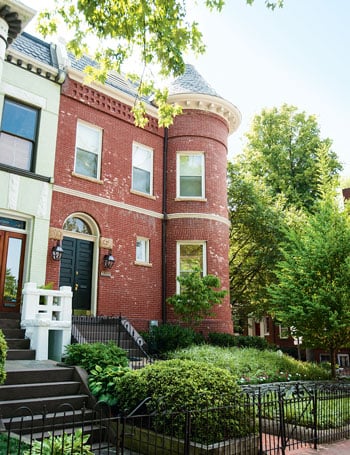 In DC
Stephen and Diana Goldberg sold a nine-bedroom, 11-bath Tudor on Garfield Street in Wesley Heights for $6.6 million. The 12,000-square-foot home boasts a three-story guesthouse, his-and-hers master bathrooms and walk-in closets, a theater, and a pool. The philanthropists are best known for two $25-million donations—in 2001 and in 2008—to Children's National Medical Center, among the largest ever to an American pediatric hospital.
Dale Gray, a senior risk expert at the International Monetary Fund, and wife Cheryl, a director at the Inter-American Development Bank, bought a Victorian rowhouse in Georgetown for $3.1 million. The renovated four-bedroom, six-bath home has a wine cellar and gourmet kitchen.
Margaret Warner, a correspondent for the PBS NewsHour, sold a five-bedroom, five-bath house on Loughboro Road in Spring Valley for $2.3 million. The Georgian has a master suite with dressing room and fireplace, plus enough parking in its circular driveway for ten cars.
Roderick and Alexia Von Lipsey bought a French Provincial-style mansion in Massachusetts Avenue Heights for $3.3 million. At almost 6,000 square feet, it has six bedrooms and six baths. Roderick Von Lipsey is a managing director at the financial-services firm UBS.
Real-estate developer Conrad Cafritz sold a Colonial on Garfield Street in Wesley Heights for $3.9 million. The four-bedroom, five-bath house features a 60-foot-long pool and was renovated by award-winning architect Mark McInturff. Cafritz is CEO of Cafritz Interests, which owns 100-plus properties valued at a total of more than $1.2 billion.
In Maryland
Paul Tagliabue and wife Chandler bought a three-bedroom, three-bath condo in Chevy Chase for $2.9 million. The 2,500-square-foot space includes built-in shelving, multiple balconies, and a master bath with a whirlpool tub. Paul Tagliabue was commissioner of the NFL from 1989 to 2006. A graduate of Georgetown University, he's currently chair of the school's board of directors.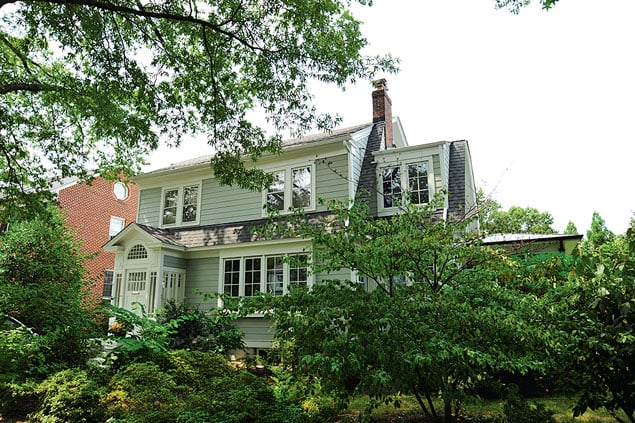 In Virginia
Joan Rohlfing and husband Pallav Das bought a five-bedroom, four-bath Dutch Colonial in Arlington for $1.8 million. Built in 1925 and since expanded, it includes a sunroom and a spacious patio. Rohlfing is president and chief operating officer of the Nuclear Threat Initiative, a nonprofit focused on preventing the spread of nuclear, biological, and chemical weapons.
Steve and Terry Largent sold a Colonial-style townhouse on Randolph Court in Arlington for $1.6 million. The three-bedroom, five-bath home has an elevator, theater room, and large master suite. Steve Largent played 14 seasons as a wide receiver for the Seattle Seahawks before serving as a congressman from Oklahoma from 1994 to 2002.
Some sales information provided by American City Business Leads and Diana Hart of TTR Sotheby International Realty.
This article appears in the September 2014 issue of Washingtonian.