Grandeur and luxury are in no short supply at this Potomac mansion. Just the numbers alone are impressive: The Montgomery County Colonial has nine bedrooms, 16 bathrooms, two kitchens, and three dining rooms spread across more than 16,700 square feet. It's on nearly four acres of land. There are eight fireplaces. The master suite involves not only a sitting room and balcony, but also enormous his-and-hers bathrooms and dressing closets. There's a finished basement large and fancy enough to rival most people's entire homes, including a wine cellar and tasting room, another kitchen, a home theater, and a sauna. Outside, there's a decadent fountain, a terraced patio, and a massive pool. And then there's the laundry list of ultra-extravagant decorative detailing—magnificent spiraling staircases, inlaid-marble floors, carved fireplace mantels, huge palladian windows, and opulent gilded crown moldings.
The home is now listed at $9.75 million, down from the original price of $15 million. Take a peek inside below, then check out Long & Foster for the complete details.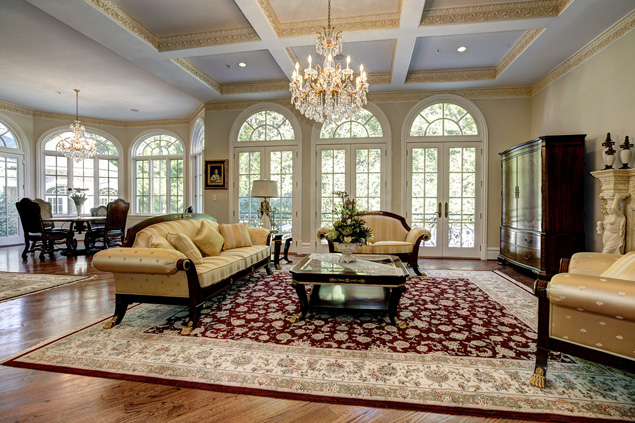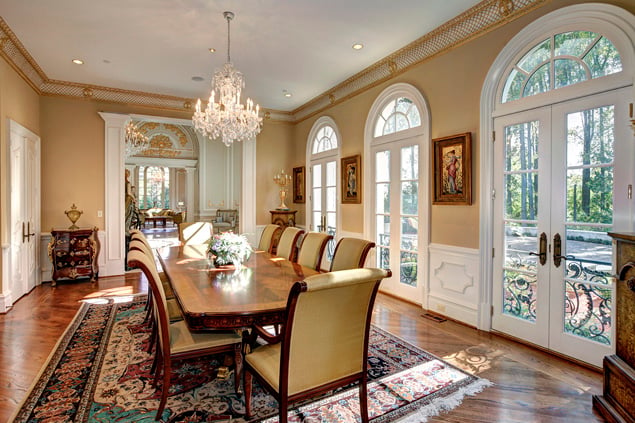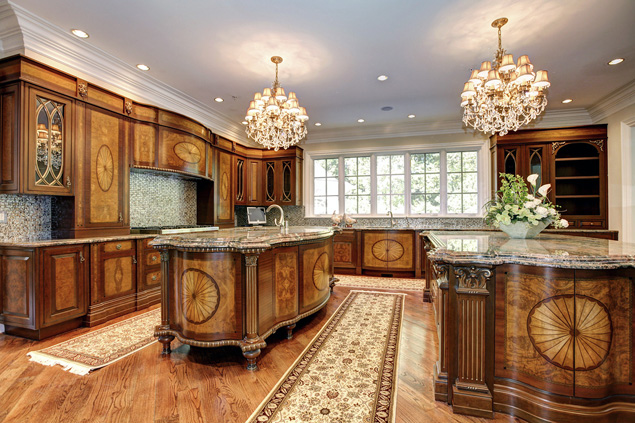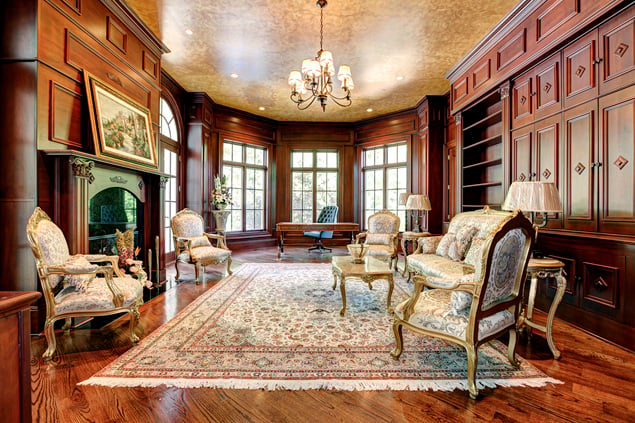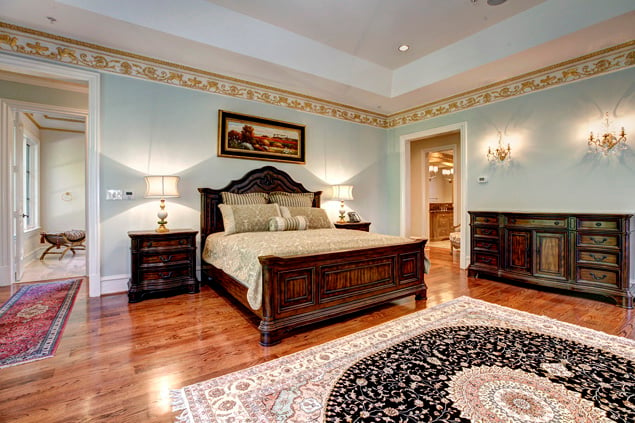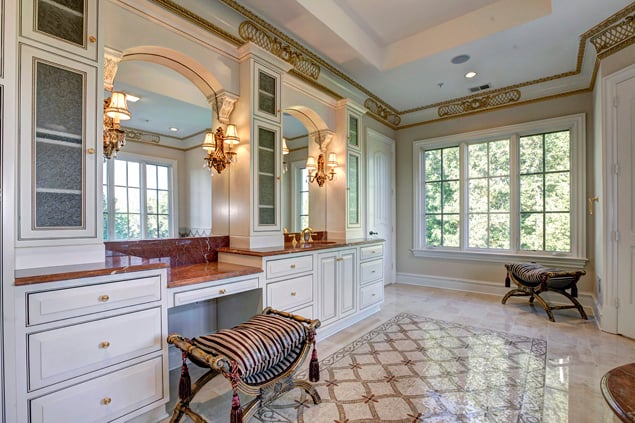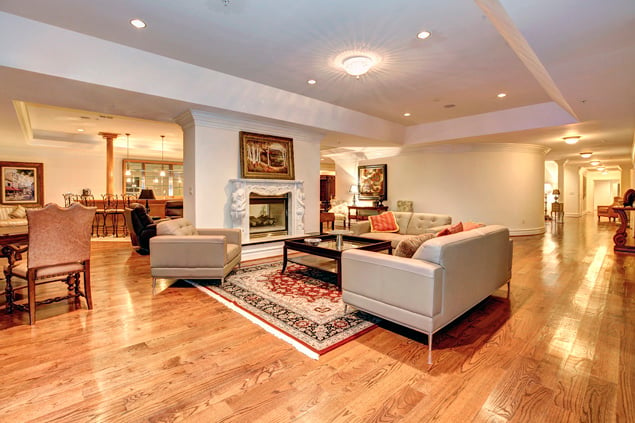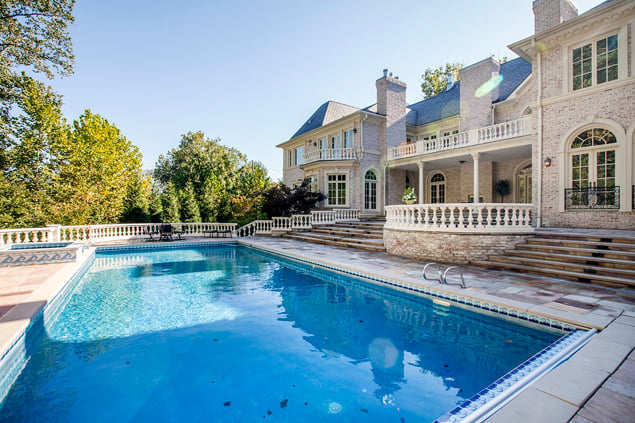 For more real-estate picks, follow Open House on Twitter at @openhouse.
You Might Also Like: