Jessie and Drew had been dating for five years when, after a stressful week at work for Jessie, Drew took her on a stroll through Eastern Market to pick up supplies for a picnic he had planned at Yards Park. It was there that he popped the question. Drew had a photographer secretly capture the moment, and then a tearful engagement photo session ensued.
Jessie, a planner by profession, immediately got to work sorting out the details of her wedding. She had fallen in love with the traditional elegance and grandeur of the National Museum of Women in the Arts, but when she inquired about availability, she was disappointed to learn there were no openings until 2015. It wasn't long, however, before another couple canceled and Jessie and Drew were able to lock down a wedding date—September 6, 2014. Though Jessie initially thought her job as a planner would help her through the process, it became increasingly difficult to narrow down vendors since she knew all the options available. Still, she and Drew knew they wanted their wedding to be a reflection of their relationship. They had met six years prior as servers at California Pizza Kitchen, and they decided to host their rehearsal dinner at the Crystal City location.
Though both expected to be nervous on the day of the wedding, when the day arrived they felt a sense of calm "knowing that everything felt right." They planned a ceremony that reflected both their faiths—Catholicism and Judaism—and they chose not to see each other before they walked down the aisle, so they held hands on either side of a screen barrier as they signed their ketubah. Jessie and Drew asked guests to remain unplugged so everyone could really relish in the moment without worrying about their phones and sharing images on social media. The night ended with a sparkler send-off, and the couple continued the party at the W's P.O.V.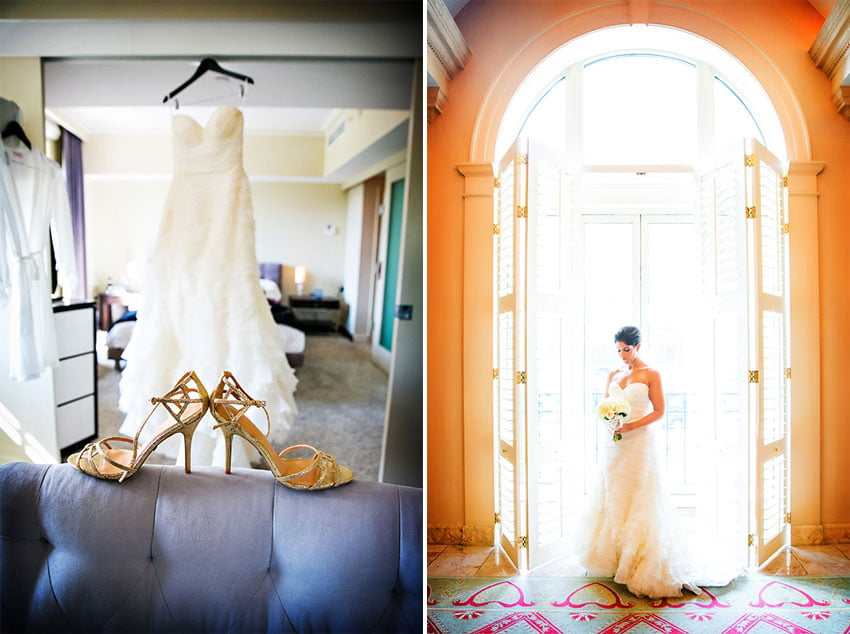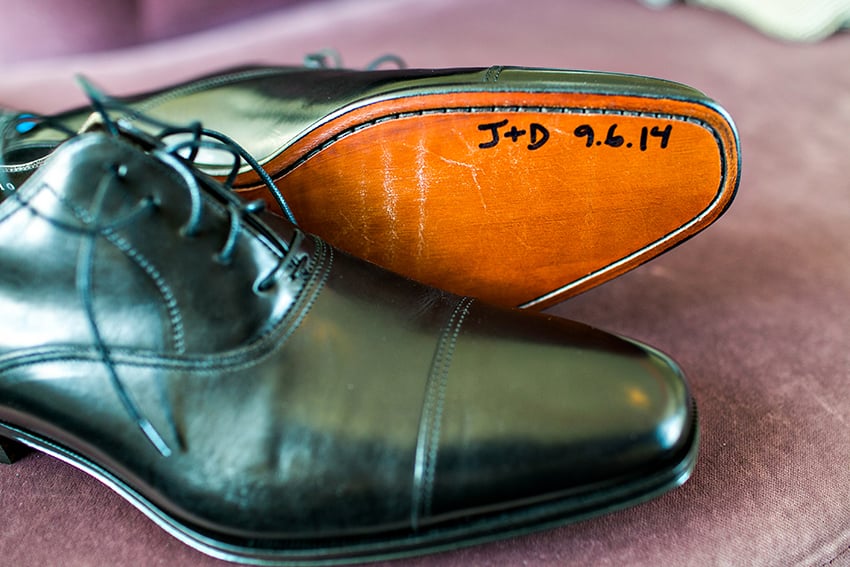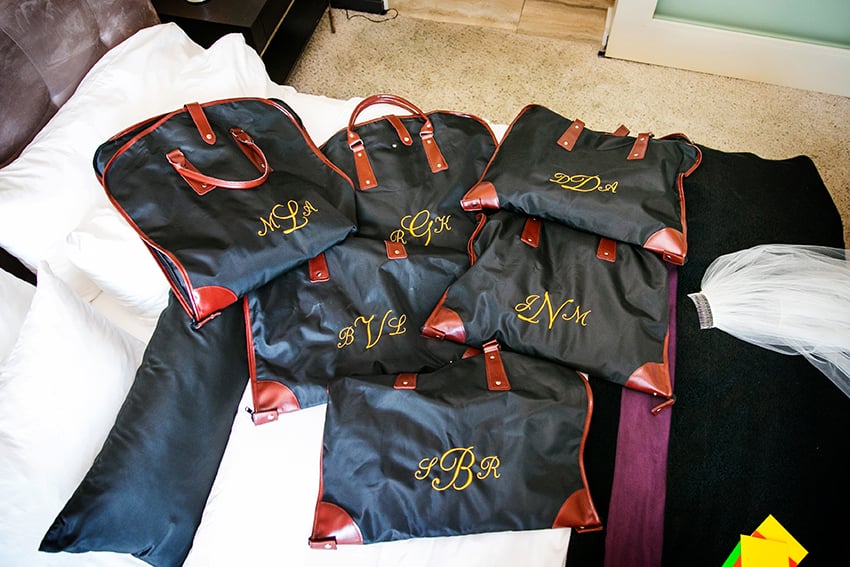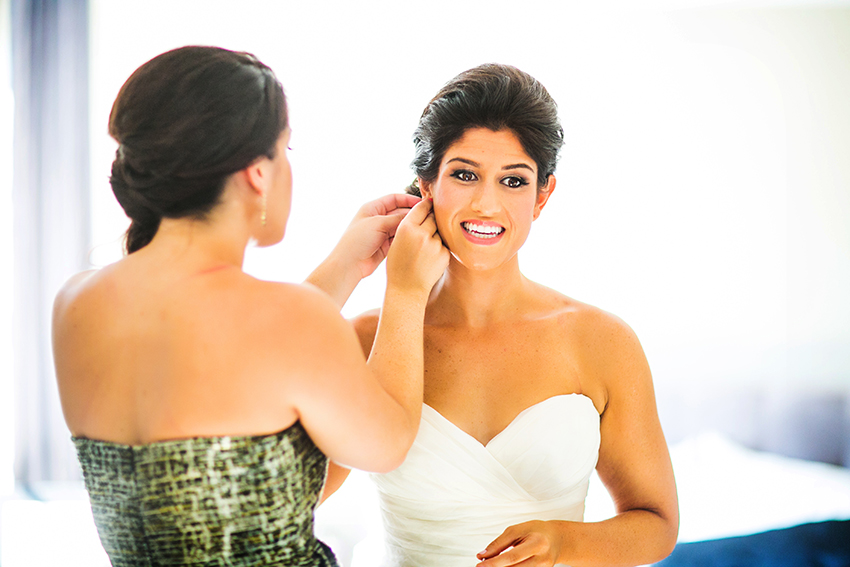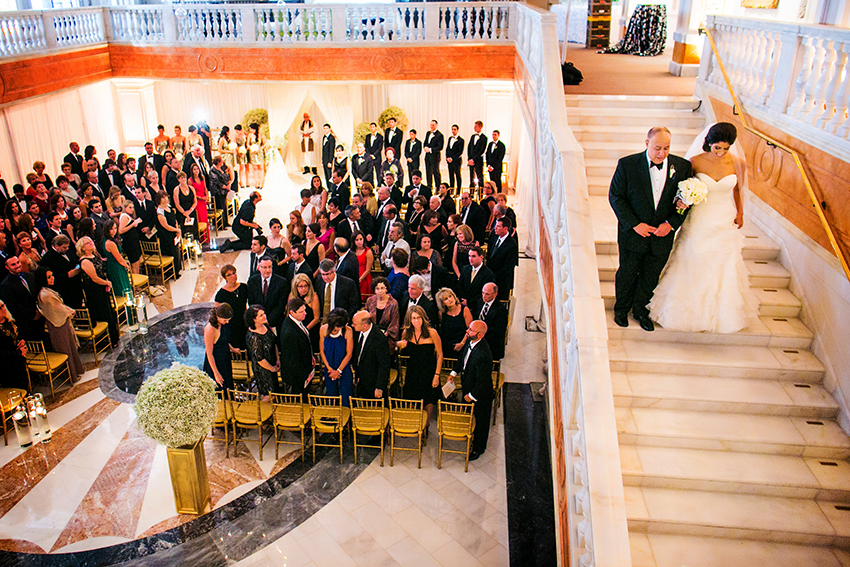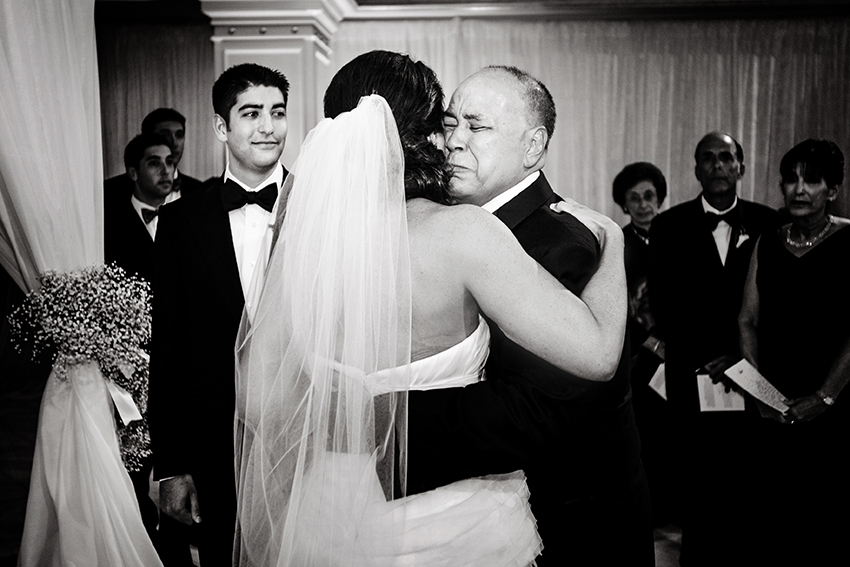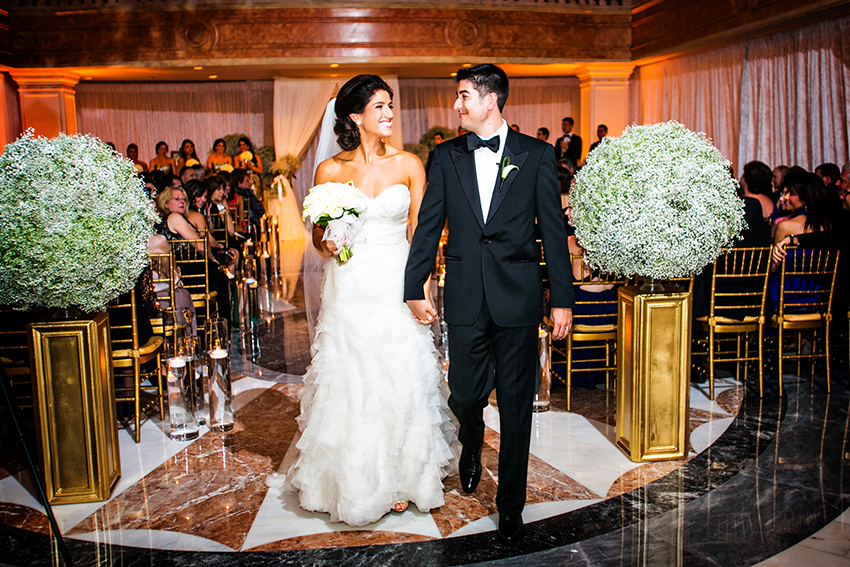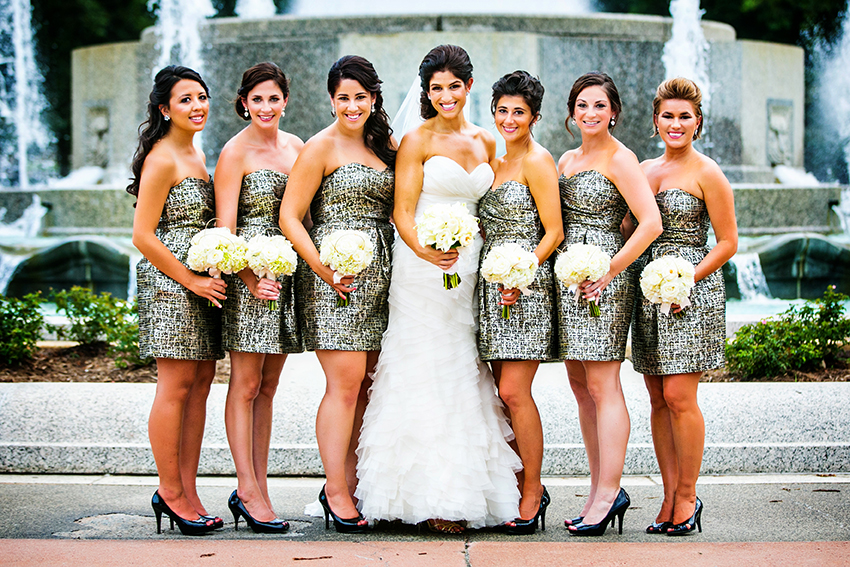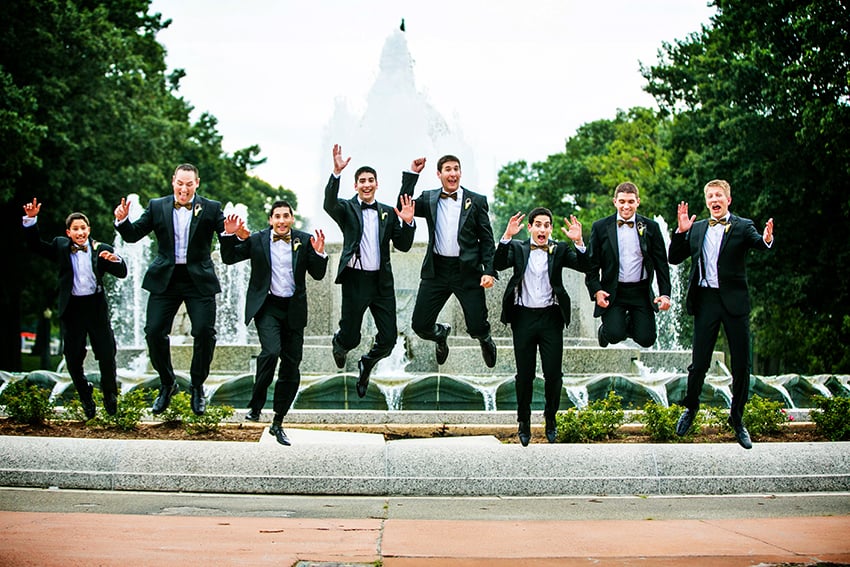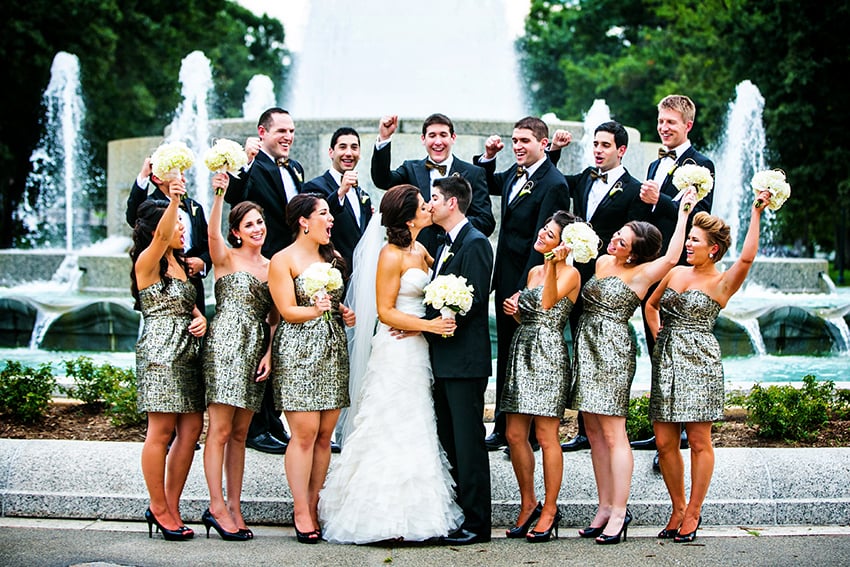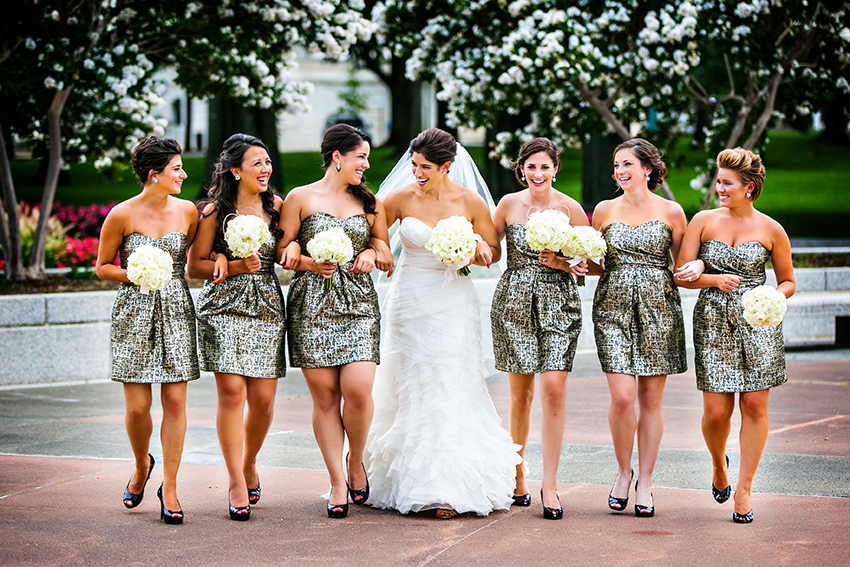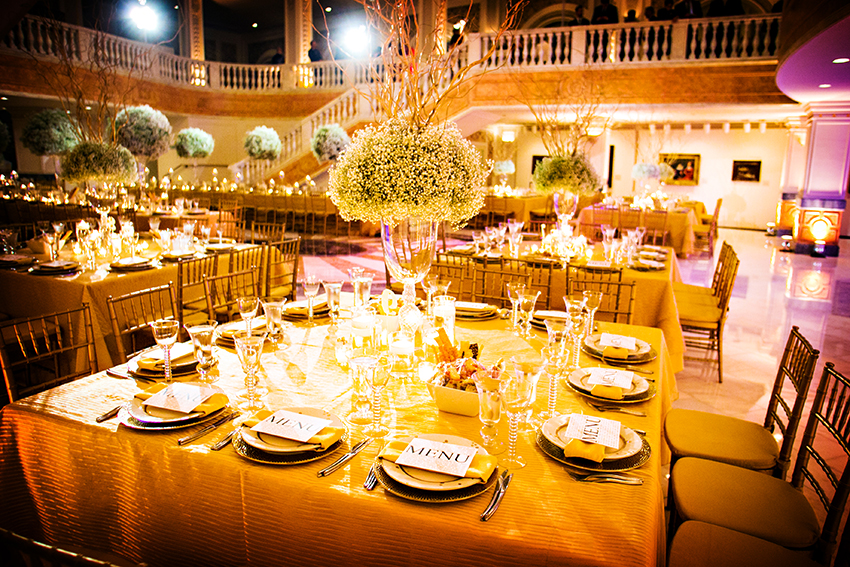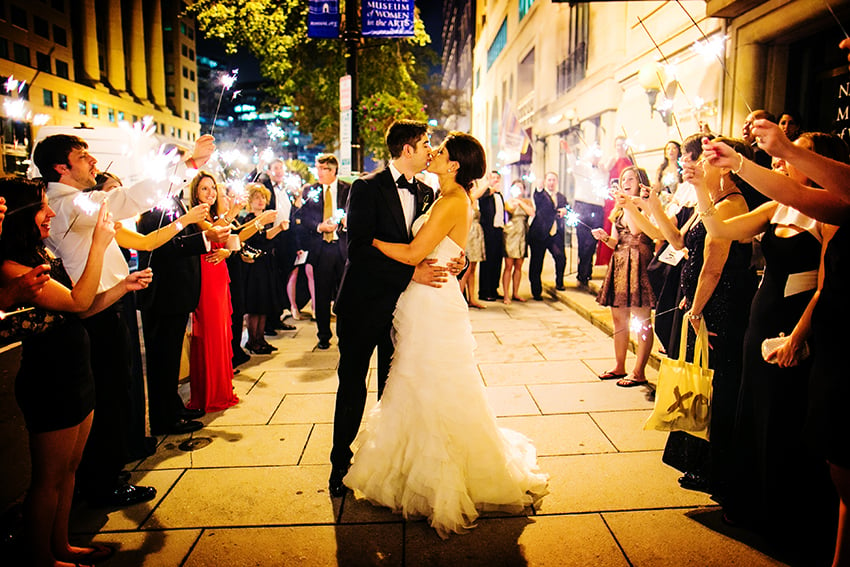 Details
Wedding Venue: National Museum of Women in the Arts
Wedding Date: September 6, 2014
Photographer: Kurstin Roe
Bride's Gown: Watters, Love Couture Bridal
Groom's Tux: Hugo Boss, Bloomingdale's
Bridesmaids Dresses: Shoshanna, Saks Fifth Avenue
Hair: Shana Dee Brown, Hair by Jewels
Makeup: Liz Wegrzyn
Florist: Edge Floral
Event Coordinator: Kelley Cannon Events
Invitations: Christine Mitchell, Typo Boutique
Caterer: Design Cuisine
Music/Entertainment: Kaitlin Sweeney, East Coast Entertainment, Rachael Kistler, and Deltone's
Videographer: In Depth Photo & Video
Transportation: Dulles Limousines
Cake: Fancy Cakes by Leslie
Lighting: John Farr Lighting Design
Draping: Fabrication Events
Linens/Rentals: DC Rental
Event Painter: Sean Allen
For more gorgeous real weddings, follow Washingtonian Bride & Groom on Twitter at @washbridegroom.