Ralphie (above) was surrendered by his owner to a shelter in Rutherford County, North Carolina. Rural Dog Rescue got to him before he could be euthanized, and since then, he has blossomed into a happy, energetic, silly dog, full of love and energy. Ralphie loves toys and would make a great running partner. He is great with all dogs, but is often fearful of new people, so a home without kids would be best. For more information on Ralphie and Rural Dog Rescue's adoption process, visit the rescue's website.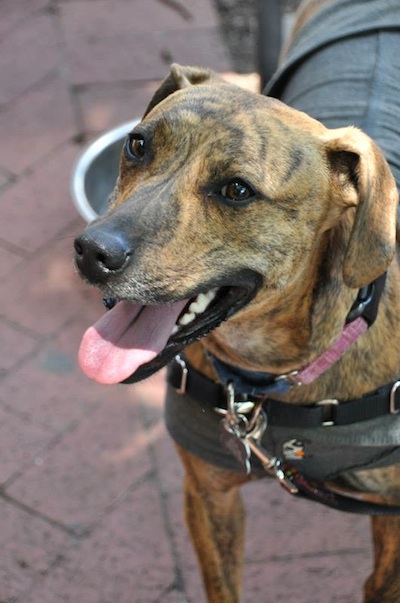 Nala is an intelligent, two-year-old boxer/Plott hound mix rescued from western Virginia. She would love a family to give her plenty of love, exercise, and a cozy bed to call her own. She loves curling up for a cuddle after romping around in the backyard with a doggie pal. She would prefer a home without cats, and because new situations and sudden movements may make Nala nervous, she would do best in a home without children under the age of 15. She's available through Rural Dog Rescue.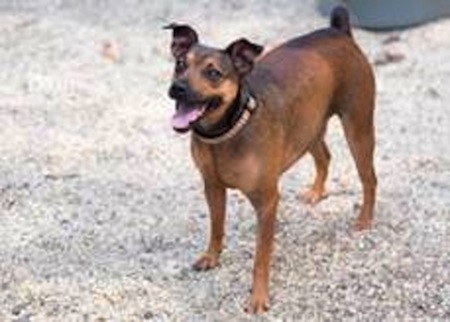 Ruby, a three-year-old rat terrier, is a treat connoisseur, loves to play, and is one of the smartest dogs around. She loves training and is very focused. She's available through the Animal Welfare League of Arlington.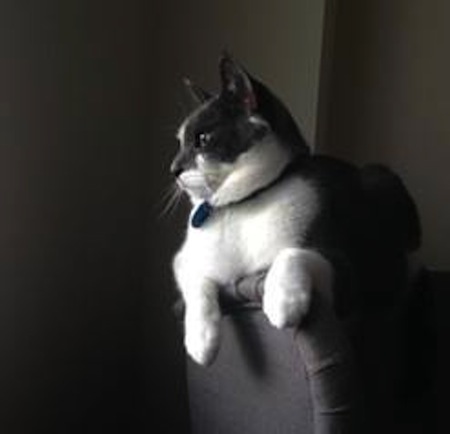 Trevor is a four-year-old playtime champ who particularly loves chasing wand toys. He's also passionate about chin scratches and keeping watch out the window. He's currently in a foster home (that he shares with two dogs) through the Animal Welfare League of Arlington. To learn more about him, e-mail tvillatoro@awla.org.
Hank and Reba are a bonded pair of adult cats who are about to lose their foster home, since their foster mom is leaving town. They would love a quiet home with a human to call their own. They are friendly, healthy, and gentle, and both are declawed. You can learn more about them at Homeward Trails Animal Rescue.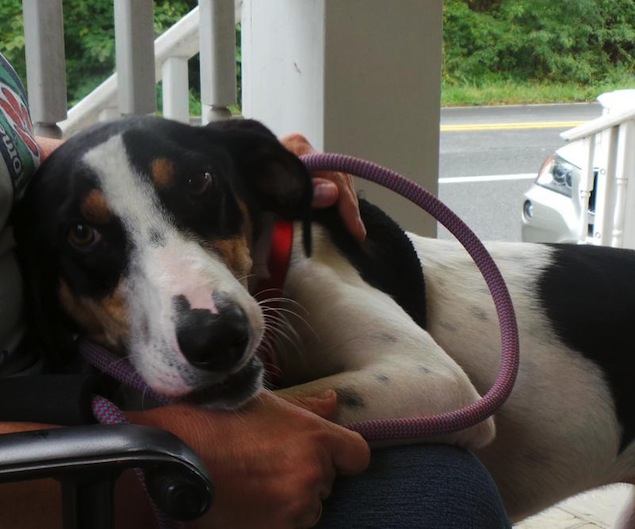 Nugget is an active, two-year-old border collie/walker hound mix. He is very smart and playful, and loves nothing more than snuggling with people. Nugget would do well in almost any type of home. He's available through Homeward Trails Animal Rescue.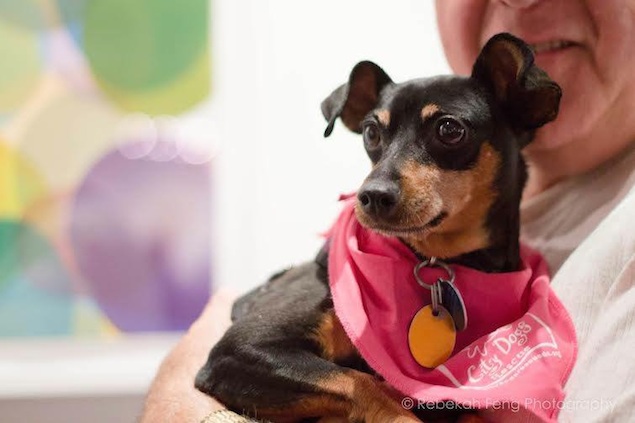 Phoebe is a five-year-old, 11-pound, female miniature pinscher. She is cuddly, curious, playful, and a very quick learner. You can find her at City Dogs Rescue.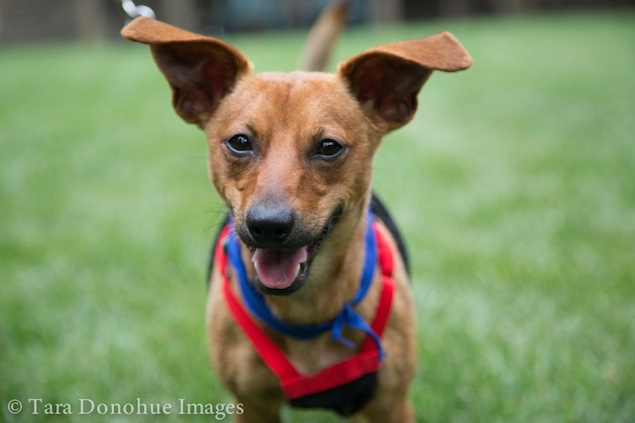 Bixby is a three-year-old, 12-pound Dachshund-mix. He is happy, friendly, sweet, snuggly, goofy, affectionate, playful, energetic, eager to please, trainable, and smart. You can find him at City Dogs Rescue.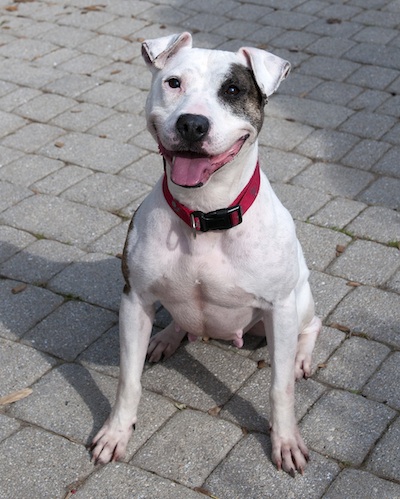 Valerie is a happy-go-lucky pit bull terrier-mix. At four years old, she's past the puppy stage but still has lots of energy. She's looking for a home without young children, and would like plenty of exercise in addition to lots of attention and affection. You can meet her at the Washington Animal Rescue League.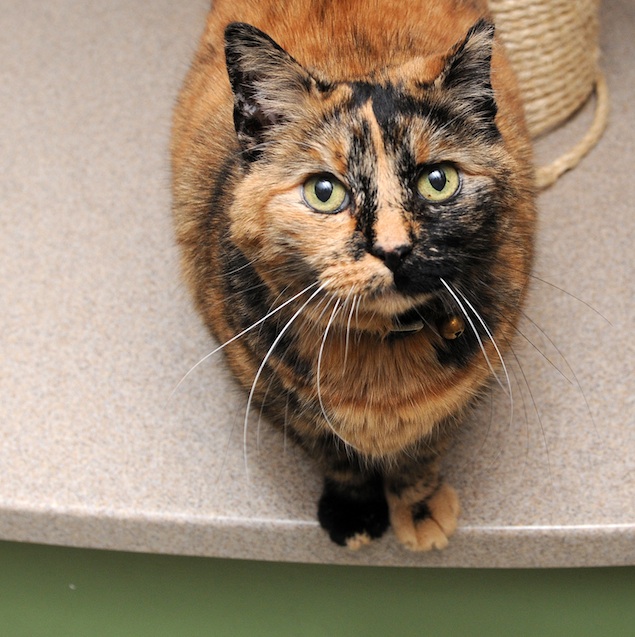 Cari, a domestic short-hair, has a heart-tugging story. One of her elderly guardians passed away, and with the other in declining health, they thought it was wise to surrender her to the Washington Animal Rescue League. The good news: As an eight year-old, Cari qualifies for WARL's Boomers' Buddies program. Under the program, adoption fees are waived for any adopter over the age of 50 who adopts a pet over the age of five.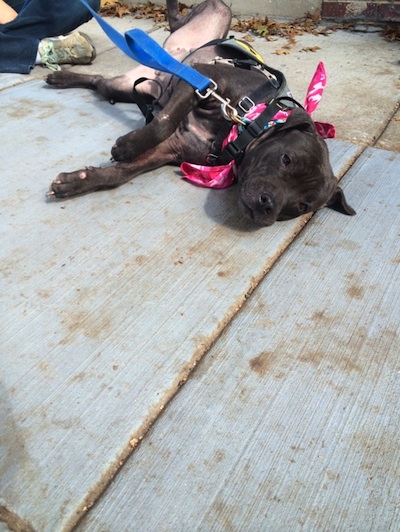 Fancy is a Chinese Shar-Pei/Staffordshire Bull mix who was found as a stray in Maryland, then brought to a shelter in Virginia, and has recently relocated to DC. Now she is ready to settle down with a family of her own. Fancy is a very polite girl who will cozy up to almost anyone after she gets to know them. You can meet her at the Washington Humane Society's Georgia Avenue shelter.