The Federal exterior may hint at this Columbia Heights building's 1913 origins, but a recent facelift means this three-bed, two-and-a-half-bath corner top-level condo is anything but dated. An exposed-brick wall pairs old with new in the kitchen—which features minimalist wood cabinetry, a glossy white tile backsplash, and a marble waterfall countertop—while the 1,771-square-foot open floor plan is divided by black-painted industrial steel beams that lend the place an enviable modern-hip vibe. If the condo's 26 windows and three skylights don't offer enough natural light, just follow the wood-capped steel railings upstairs, where a roof deck provides 360-degree views of the surrounding neighborhood. And the mini wet bar, cozy window seat and sliding barn-style door in the master bedroom, and luxe rain shower don't hurt, either.
1322 Monroe St., NW, #2 is listed at $819,900. Peek inside below, then go to DCRE Residential for all the details.
For more real-estate picks, follow Open House on Twitter at @openhouse.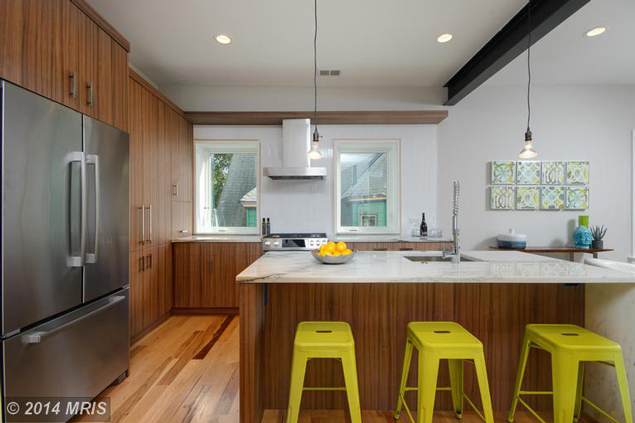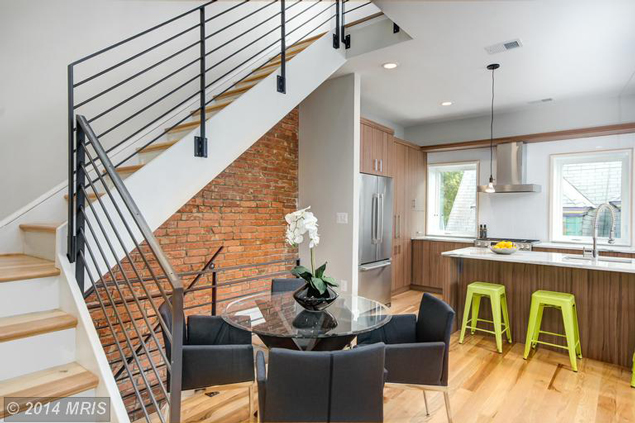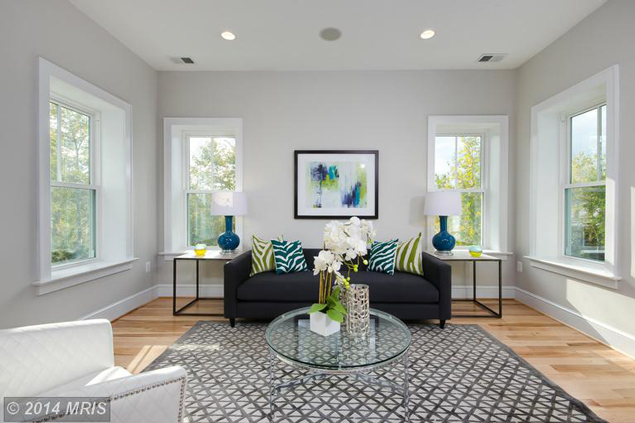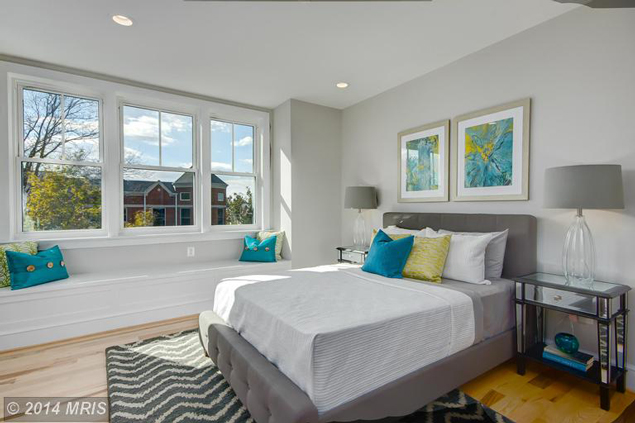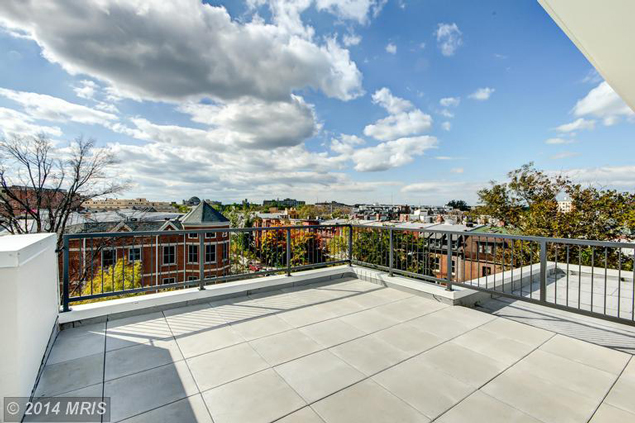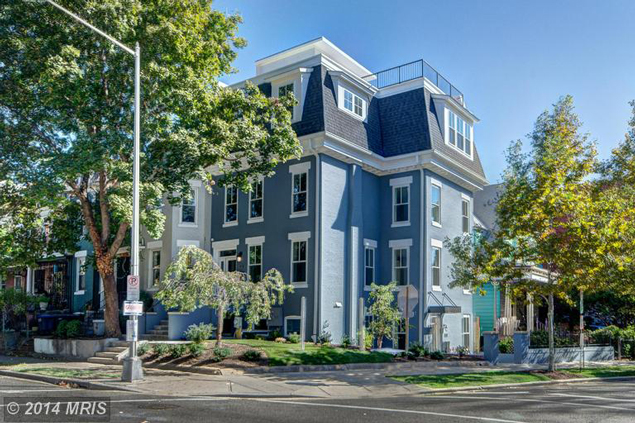 You Might Also Like: