Like many condo dwellers, Jim McCaffery and Wilma Gormley get creative about finding extra storage space. The cereal boxes, for instance, go in the oven. It's a trick Gormley learned as a new college graduate living in Manhattan—more than 50 years ago.
The couple, both in their seventies, don't cook as much anyway since moving to 16th Street in Northwest DC. With Dupont Circle to the west and 14th Street to the east, there are too many great restaurants nearby to stay home. Among their favorites: Hank's Oyster Bar and Le Diplomate.
They don't mind that they're often surrounded by twenty- and thirtysomethings at such trendy haunts. To the contrary, they're invigorated by how different their lives are compared with the ones they led for nearly 30 years in the Beverley Hills neighborhood of Alexandria.
"As you age, you need new things to look forward to," says Gormley. "You don't want aging to be a process of disengaging. So for us, it just felt like it was time for something new."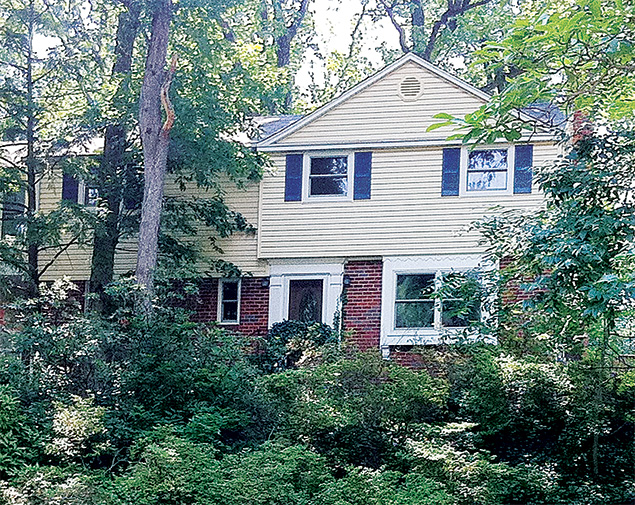 An increasing number of seniors seem to agree that the city is, in fact, the best place to spend their retirement years. According to data from the US Census Bureau's American Community Survey, the number of people age 55 and older who are moving into DC has been on the rise for years.
From 2005 to 2007, 3,000 people over age 55 moved to DC. The number spiked to 4,400 between 2010 and 2012. Chris Leinberger, chair of the Center for Real Estate & Urban Analysis at George Washington University, predicts that by the time stats are available for 2014, they'll show even more seniors relocating to the District, bucking the former ritual of packing up for bingo nights in planned 55-and-over communities.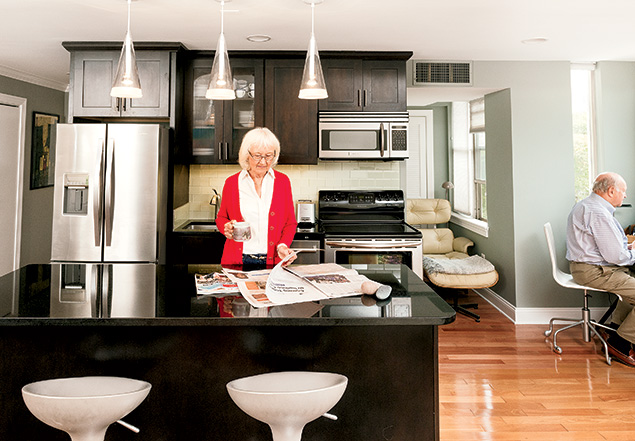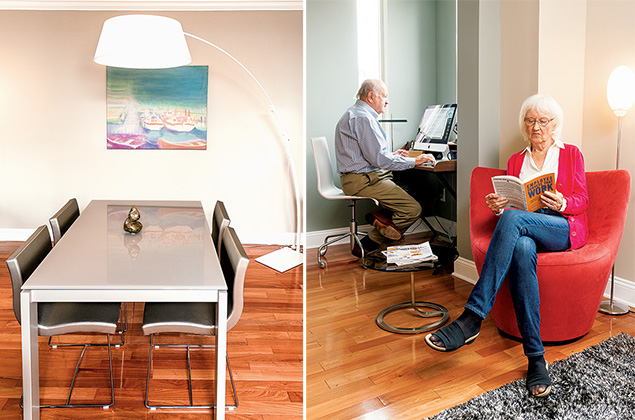 McCaffery and Gormely aren't retired yet—they still work part-time at TRG, the consulting firm where they were two of the founders—but for a few years they'd been mulling what might come next. They were casually considering a move to leave their three-bedroom house behind when McCaffery had dinner with a friend in Adams Morgan last fall. The friend, who is in her fifties, lives in a co-op in the neighborhood. The convenience of being able to walk around the corner for dinner at Mintwood Place left a big impression on McCaffery.
With season tickets to the symphony and Arena Stage, plus a deep devotion to the Nationals, he and Gormley already spent much of their free time in DC. And they were growing tired of maintaining their home. "There's always something," McCaffery says. "You're always worried about the lawn, what do you do about the branches, what's happening with the roof."
It was suddenly hard to think of reasons not to move into the District.
With the help of their real-estate agent, Seth Turner of Keller Williams, they started condo hunting, ultimately choosing a one-bedroom, 777-square-foot, third-floor unit in the Chastleton Cooperative, which they moved into in June. The historic Beaux Arts building, once made up of rentals that were a magnet for college grads with their first real jobs, was renovated in 2006; some one-bedrooms there now go for close to $400,000.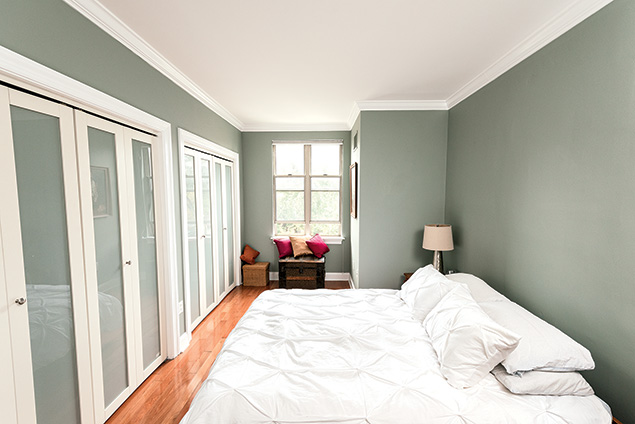 Though leaving suburbia for urban living usually involves downsizing, it doesn't necessarily mean spending less. David Shotwell, a real-estate agent who specializes in finding city residences for empty-nesters, warns against moving to the city in search of a bargain.
"Many times, people are actually not spending less than what they've made on homes that they sell in the suburbs," he says. "It's simply changing where their money is going."
Rather than paying for square-footage, they pay for convenience. Though Gormley and McCaffery still own a car, they don't use it much. They rely on Uber or cabs and commute by bus or Metro. They're also much closer to many of their downtown clients. They walk to the grocery store—two blocks to Safeway, five to Whole Foods—and museums, and McCaffery hopes to find volunteer opportunities at the Smithsonian or the National Archives.
The couple needed smaller-scale furniture, so they hired Rami Henein from DZein Studio in Georgetown. He relied heavily on furnishings from Natuzzi Italia and Ligne Roset to decorate their co-op. The space is clean and modern but warmed up by accents from the couple's travels abroad: batiks from Malaysia, a colorful Indian rug, small sculptures from McCaffery's time in Botswana and Ethiopia. In homage to their former home, a large watercolor of the Alexandria pier hangs above the dining table.
McCaffery and Gormley don't yet have a need to "seniorize" the space with additions such as wider door frames or safety elements in the bathroom, but they don't rule out doing so later if that's what it takes to remain in the co-op.
On their building's rooftop deck, the couple can enjoy a glass of wine and views of the White House and the Washington Monument. It's a perfect place to unwind and contemplate the future.
"It's sort of scary, in a way, to think about stopping work—are you just going to slowly fade away?" says Gormley. "We're finding things to put in our life that make it lively and interesting. The opposite of fading away."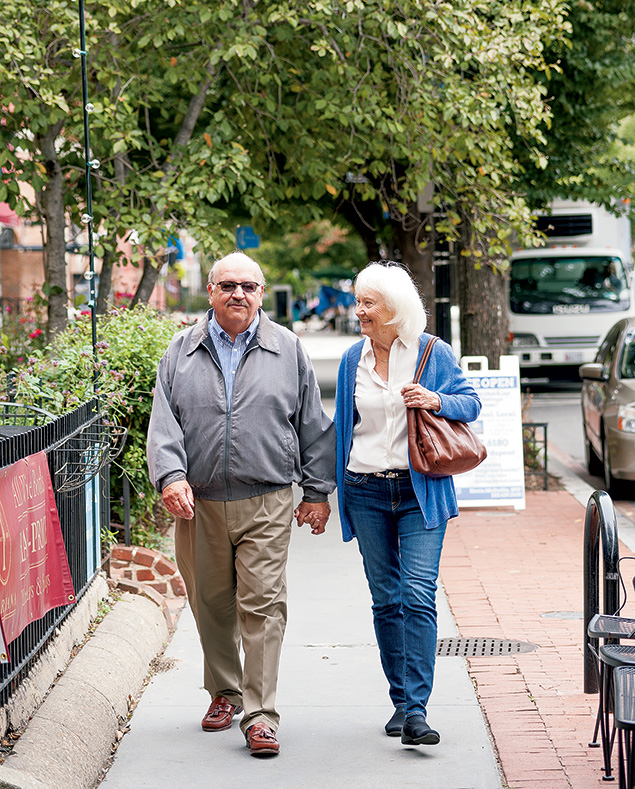 Rebecca Nelson (rebeccarosenelson@gmail.com) is a staff correspondent for National Journal. This article appears in the November 2014 issue of Washingtonian.