Candy (above), a five-year-old Chihuahua-mix, is feeling a bit down because both her den-mates have been adopted and she misses their company. She's a friendly, affectionate little dog who would make a great "couch potato" companion. Candy doesn't need a ton of exercise, although regular walks to help her shed a pound or two would be ideal. Because of her small size, she'd rather live in a home without very young children. If you think Candy would be a good match for you, stop by the Washington Animal Rescue League to meet her.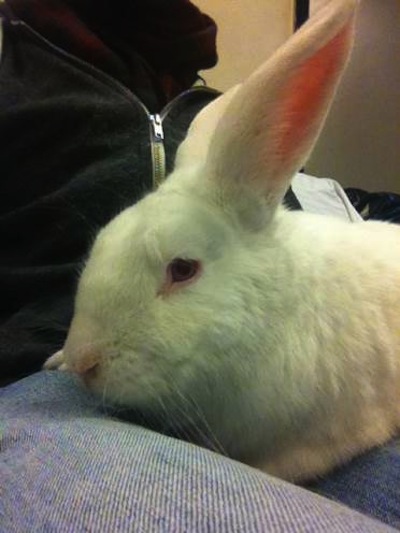 Bright is a one-year-old, purebred New Zealand rabbit. He's very charming and loves to be held. He would do best in a home with owners who will give him love and attention and allow him to explore. You can meet Bright at the Washington Humane Society's New York Avenue adoption center.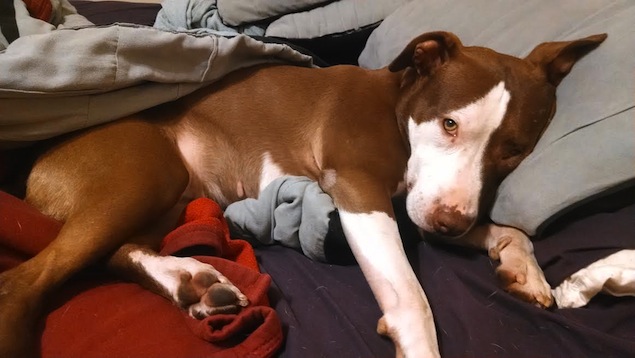 Mango is a pitbull terrier-mix who is about 70 pounds and around three years old. Mango loves to watch the squirrels, roll in the grass, hang out with her foster brother, and chew on bones. She is very smart and affectionate. She does well with kids but needs to be in a home without cats. She would do well with another dog of the right fit. She enjoys running and hiking, and taking long naps. Visit the Rural Dog Rescue website for more information.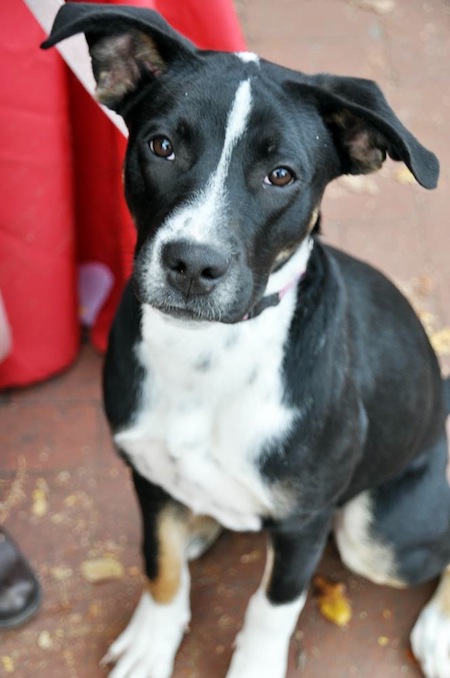 Virgo is a lab-mix who is about eight months old and 45 pounds. She loves other dogs and is quite playful in a group environment. She is very affectionate and will sit in your lap if invited. She enjoys walks and time at the dog park. Virgo is crate-trained and would make a great addition to any family. Visit the Rural Dog Rescue website for more information.
Janie (left) and Jackie (right) are a friendly, eight-month-old pair of sisters who recently lost their foster home. Janie and Jackie are good with people and other cats, and they both love to sit on laps. They're available for adoption through Homeward Trails Animal Rescue.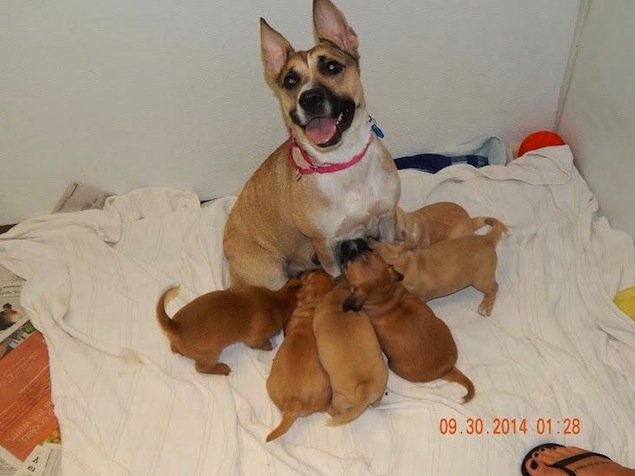 Olive recently had puppies who have all found loving homes. Now it's her turn! Olive is a two-year-old husky/shepherd mix. She is an affectionate girl who gets along with people and other dogs of all sizes. She loves to go for walks. Olive is crate-trained and likes to ride in the front seat of the car. If you think she's the one for you, head to the Homeward Trails website.