With inspiration sourced from architecture and 1930s Art Deco design, Sophie Blake's jewelry line oozes with glamour. The Fairfax designer creates her bracelets, earrings, rings, and necklaces with sculptural lines and dramatic stonework that lend an instant dose of sophisticated edge. And we're not the only ones taking notice: Her very first collection launched at Henri Bendel in New York, and she's been featured in Lucky magazine.
We stopped by Blake's design studio—a petite workroom in her home near Fairfax's Mosaic District—to hear more about her background and snag a peek at her latest line.
How did you get your start as a designer?
I wanted to do design since I was very young. I can remember sketching and coming up with designs since I was 13 years old—I just didn't know what type of designer I wanted to be. I started with jewelry just as an outlet to feel creative again when I moved to New York. One day I was walking through the fashion district and stumbled on a store that was selling beads, stones, and components to make jewelry. I started teaching myself the basics and as a next step I enrolled in a Brooklyn studio called Fitzgerald Jewelry and took classes to learn how to metalsmith and set stones. I loved designing each piece and watching it turn from sketch to a master model and then eventually to the final product.
How do you describe your aesthetic? Where do you find inspiration?
My pieces are best described as modern-sophisticated, and have an undercurrent of Art Deco style. I find inspiration from many places, mostly from architecture and from researching fashion history, especially from the 1930s.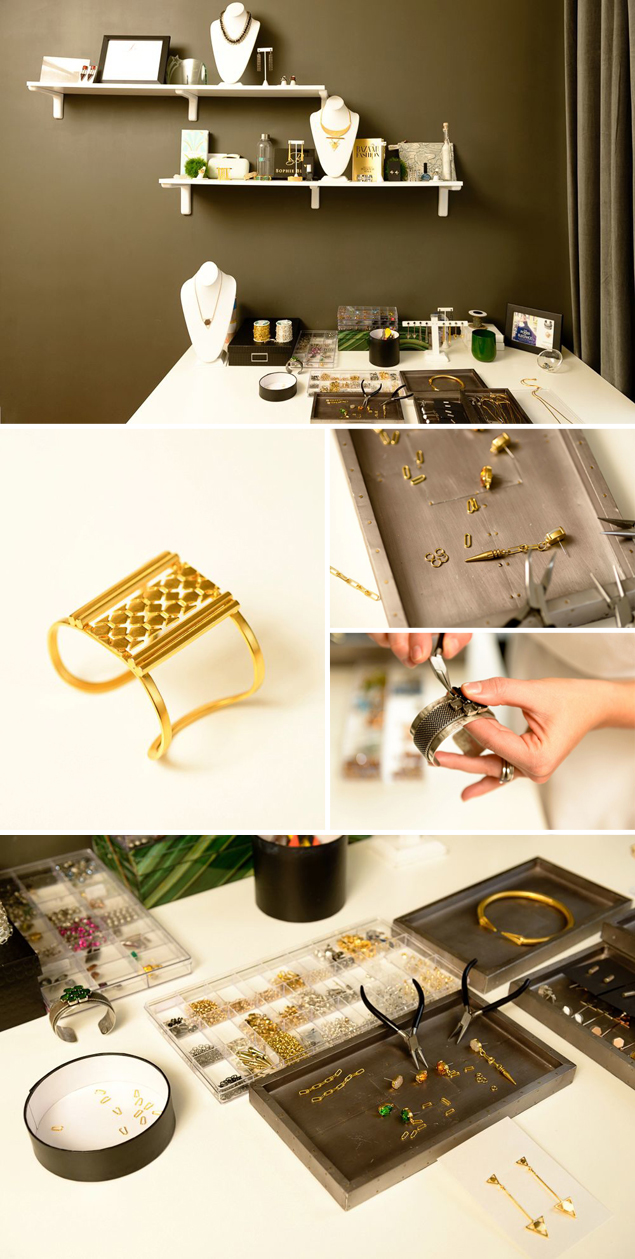 Where do you source your materials?
I'm always on the lookout for unique vintage components and stones so I have several vendors I work with both online and in New York to find interesting and unique pieces. All my pieces are handcrafted and produced in New York City.
How has your work evolved over time?
I think my pieces are becoming more complex in construction. I am always trying to push the design limits while keeping a balanced form; the pieces have to be wearable and versatile. I am also starting to use a lot more fine metals. I've always wanted to do work with sterling, gold, and semiprecious stones.
You used to be based in New York. How have you found designing in DC to be different?
I was very pleasantly surprised with Washington. There is definitely a fashion scene, and the community of artists, photographers, and designers—while smaller then New York—is much more welcoming and intimate. I enjoy watching DC evolve.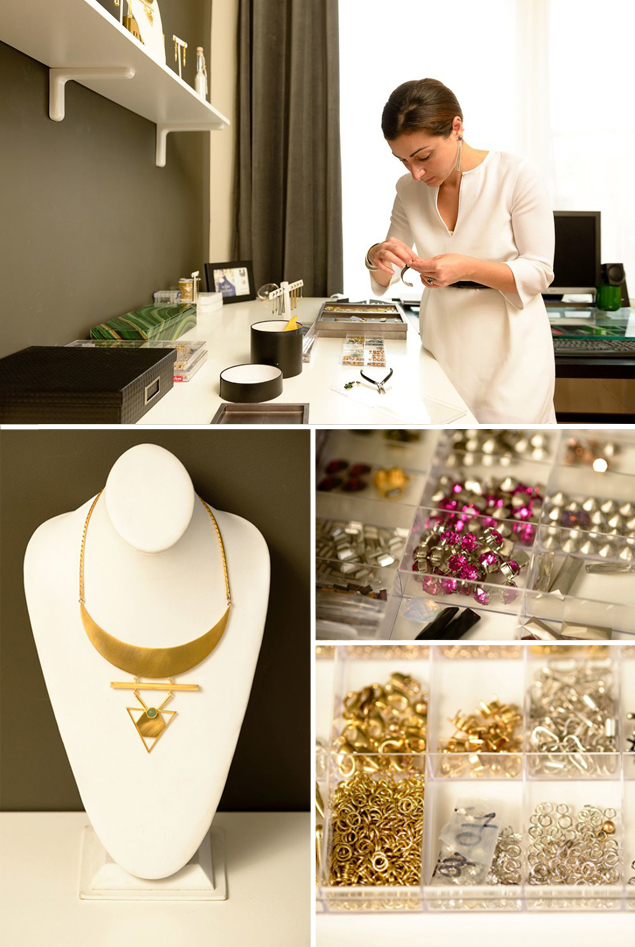 Tell us about your newest collection. What's your favorite piece and why?
The Cassini collection explores the concept of space and time, using the hexagon shape. While the shape is found in things both natural and manmade, the inspiration comes from a hexagonal storm system discovered on Saturn by the spacecraft Cassini. The hexagon shape is the focal point of the collection and can be found in all the details. My favorite piece is the Luna necklace. It is the most striking piece and really the centerpiece of my collection. It pulls together all the hexagon elements from my other pieces into one large statement necklace. It's a quite complicated piece to make, as well, which is why I love it the most.
What's next for your brand?
This is always the hardest question to answer because I have big dreams. Having my own flagship store, collaborating with other emerging designers who have similar aesthetic and philosophy, building a household brand that will withstand time and be around for generation to come—all those are things I'm striving for day-by-day and hopefully will live to see it all come true. As they say: Dream big!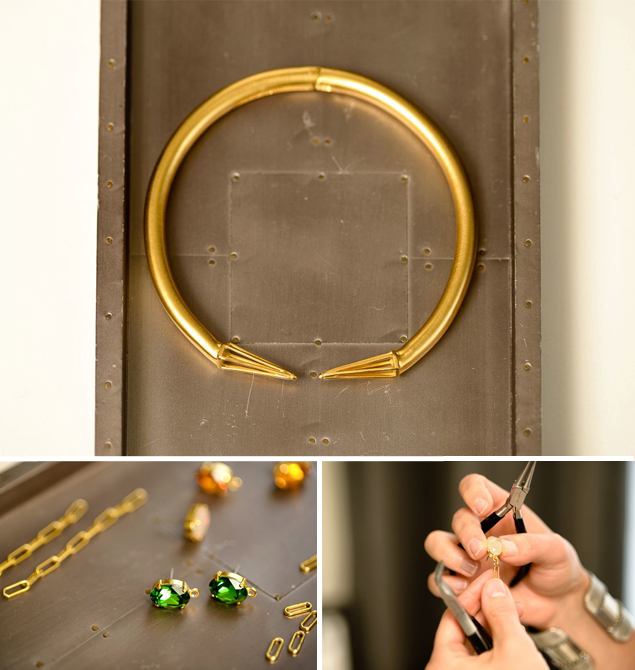 Photographs by Andrew Propp.
For more great gift ideas, follow Shop Around on Twitter at @shoparoundblog.
You Might Also Like: