When launching her first line, Kiki Lynn, in her Georgetown showroom this summer, designer Kimberly McKinley's mission was to bring the all-American wardrobe to the on-the-go Washington woman. She focused on creating the perfect made-in-the-USA shirtdress, and that silhouette is the cornerstone of her spring/summer 2015 look book. As she moves into a new season of designs, we caught with this her to get the scoop on where she sees the line going in the future.
How did you get your start in fashion?
I received what I call my "retail education" as a buyer at Bloomingdale's in both Men's Designer Sportswear and Women's Contemporary. This was an incredible experience, as it was at the time when designer denim and brands like Marc by Marc Jacobs, Theory, DVF, and Joie were emerging in the market. After receiving my MBA from NYU Stern, I spent almost four years at Louis Vuitton in store management and operations. Working at Vuitton was a dream come true for me and really taught me about customer service, quality, and craftsmanship.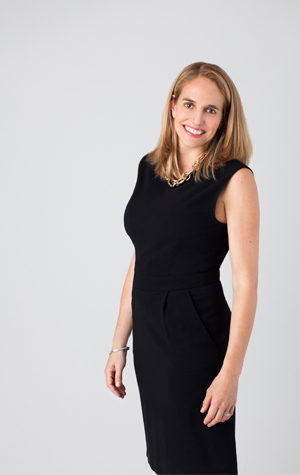 Who is the Kiki Lynn customer?
The Kiki Lynn woman is what I like to call "professional-minded," which really means constantly on the go by choice. So regardless of her professional or family situation she needs timelessly designed, versatile pieces to take her from day to evening with a simple change of accessories. A Kiki Lynn shirtdress will take you from your morning commute to a midday meeting to cocktails with colleagues or friends. My caftans do the same thing in a more casual environment.
Why a shirtdress?
I started with the shirtdress because I love this silhouette but could never find "the one." After years of struggling to find a shirtdress that was comfortable and appropriate in length when seated, I decided to design my own. I researched vintage archives and patterns and added details I knew the Kiki Lynn woman would love. Kiki Lynn shirtdresses borrow details like the collar and cuffed sleeves from a man's shirt, but the soft cotton fabrics and buttons that are accessories on their own make for a comfortable and positively feminine dress.
Caftans are another major element of Kiki Lynn. Why?
I honestly think caftans should be a wardrobe staple. I designed my caftans with many occasions in mind—a casual day of running errands in the city, a beach trip, a glamorous dinner party. I wear mine all the time! They are also perfect for just lounging in your home, and they provide a better morning look for when you are the guest at someone's house—no more pajamas at your host's breakfast table.
What's the best thing about being a designer in DC?
DC and my showroom's Georgetown location provide a nice creative environment for me that do not have the same fast-pace as the industry hub New York City—I lived there for ten years, and I do not miss it. DC is perfect for what I need for Kiki Lynn.
What's difficult about being a designer here?
The hardest part is navigating the small-business scene. Unfortunately, I would not call DC the most small-business-friendly place to be—there are high taxes and layers of bureaucracy to navigate for seemingly simple processes. I am trying to get more involved locally with the others who agree to create a positive dialogue that could lead to some changes.
Where do you see Kiki Lynn going in the future?
I plan to build Kiki Lynn very slowly and methodically and will add categories as appropriate. I envision Kiki Lynn becoming a lifestyle brand with a full assortment of ready-to-wear, some leather-goods accessories, and even some soft home goods. I would also love to open my own branded stores. Time will tell, but I think Kiki Lynn is off to a good start!
Check out photos of the line below, then head over to Kiki Lynn to shop it.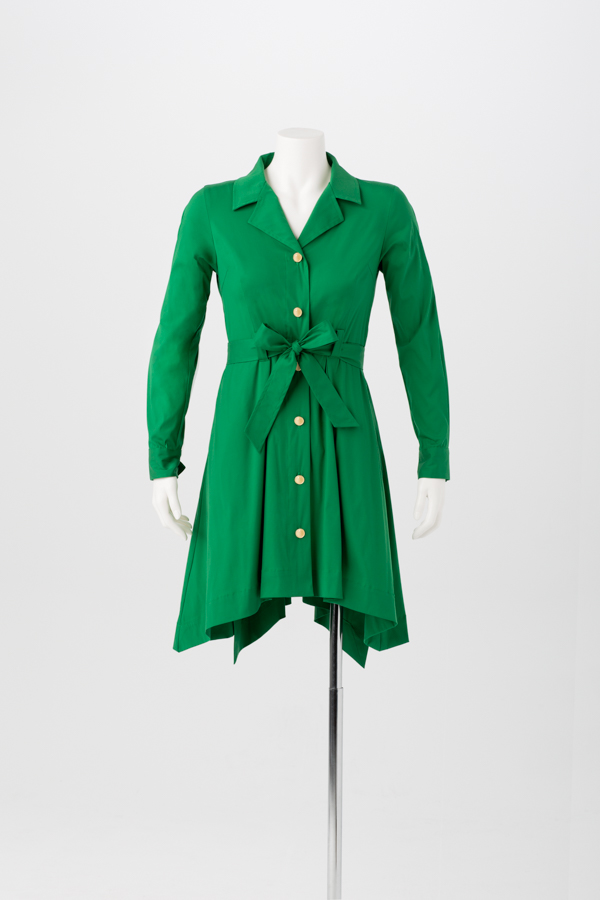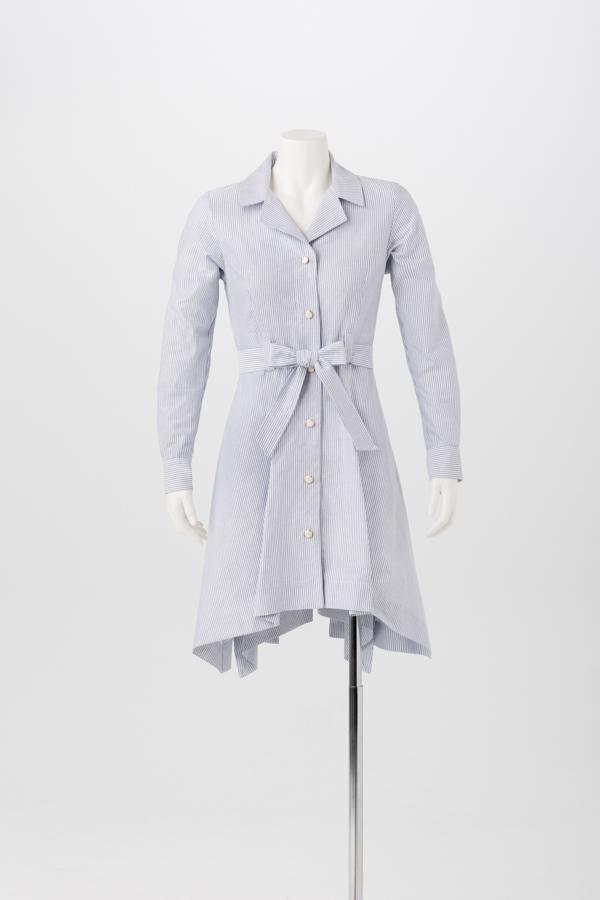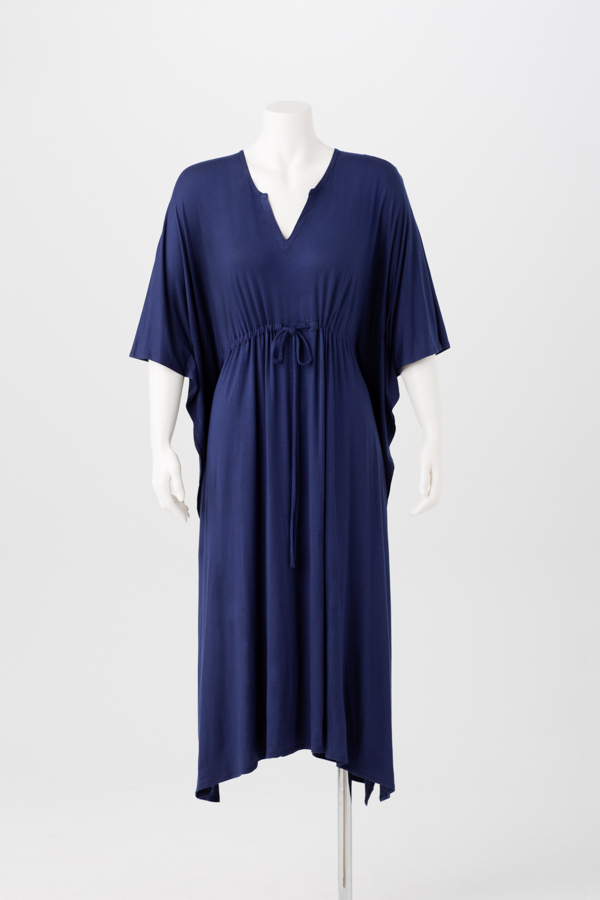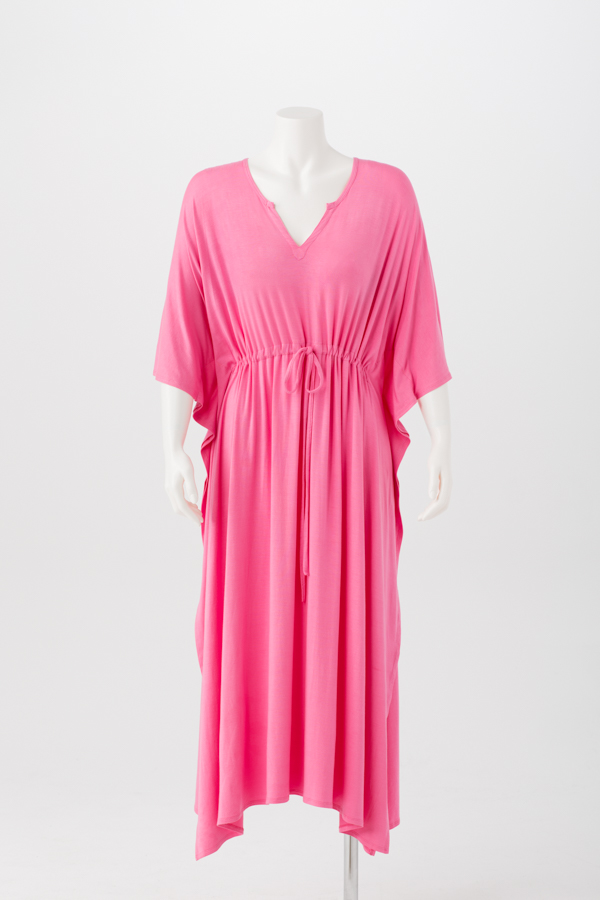 Find Caroline Cunningham on Twitter at @crcunning.