Clive (above) is a three-year-old, 55-pound American Staffordshire terrier mix. He was rescued by the Washington Humane Society on September 26, 2014, after he was found living outside in unsanitary conditions. Clive has the manners of a true gentleman and loves taking casual strolls through the neighborhood. He has some dog friends but would prefer to be the only animal in his new home. He is a medium-energy dog who will really love his people. Clive goes on runs every week with Washington Humane Society's People and Animals Cardio Klub (PACK). He loves to get out of the adoption center for some adventure. You can meet him at the WHS Georgia Avenue Adoption Center.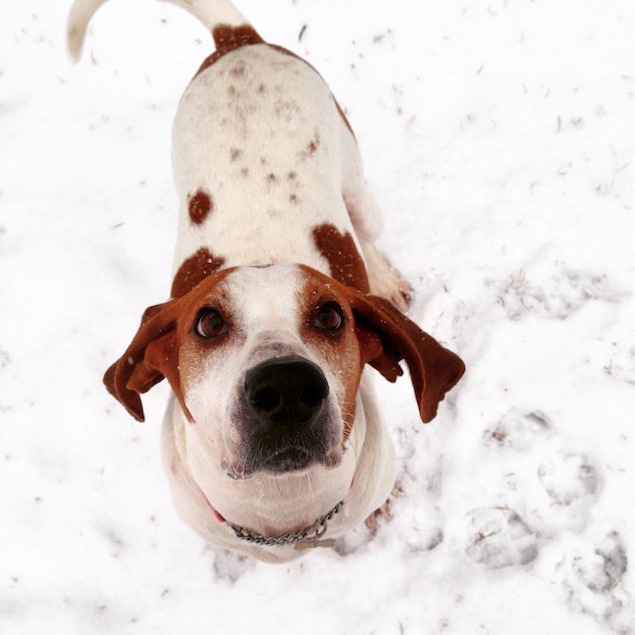 Jasper is a longtime resident of Rural Dog Rescue who has been searching for a home for some time. He's an adorable hound mix with loads of personality. This big-eared guy is great with other dogs and all people. He sleeps in his crate all night and doesn't make a peep. He would do best in a home with a fenced yard, and most likely will do better in a suburban setting. While he enjoys time outdoors, he likes to be near people and wants to be in the house with them. He likes chew toys and a comfortable bed to lay on while inside. He corrects behaviors very easily and is a smart boy. He walks well on a leash and would make an excellent jogging partner. Jasper was either lost while hunting or left in the woods. He is very lovable and just wants to please and be loved. To find out more about Jasper, please visit the Rural Dog Rescue website.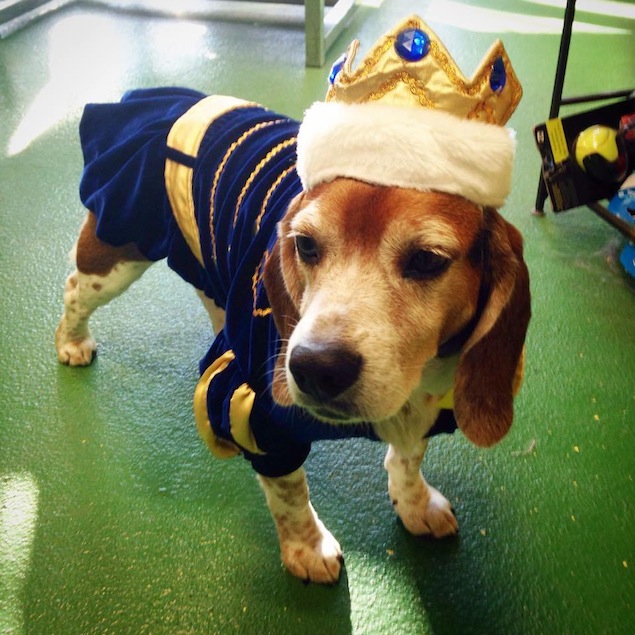 Scamp is an beagle-mix who is probably between six and eight years old. He would make an awesome addition to any family because he's such an easygoing guy. He gets along well with, dogs, cats, and people, and is house- and crate-trained. He loves walks, but loves naps even more. He's the perfect match for anybody looking for a low-energy, happy dog. To find out more about Scamp, please visit the Rural Dog Rescue website.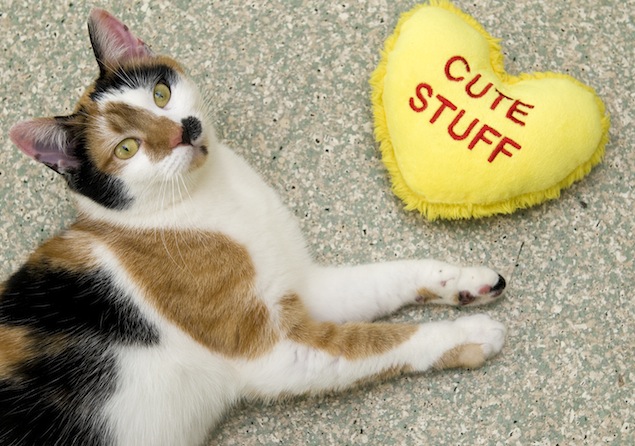 Chelsea is an outgoing, confident, two-year-old calico who enjoys exploring and climbing. She also loves playing with toys and has been known to roll around in the toy box at the Washington Animal Rescue League. Chelsea gets along with other cats, but would be just as happy as someone's only pet. Chelsea, along with other WARL cats, will be available for a special "Catapalooza!" adoption fee of $14 on Sunday, February 15. Meet her at the Washington Animal Rescue League.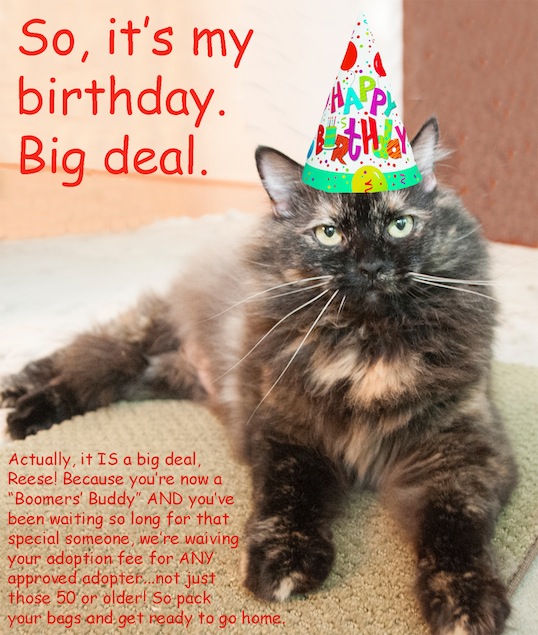 Reese just celebrated her fifth birthday. That means she now qualifies for the Washington Animal Rescue League's "Boomers' Buddies" program, through which the adoption fee for animals five years or older is waived for adopters 50 years or older. But as a special birthday gift to Reese, WARL is waiving the fee for her adopter, no matter what their age.
While not a typical "lap cat," Reese enjoys snuggling and having her fur brushed. She's looking for a home where she can be someone's only cat.
If you'd like to meet Reese, who currently resides in a foster home, please e-mail adopt@warl.org.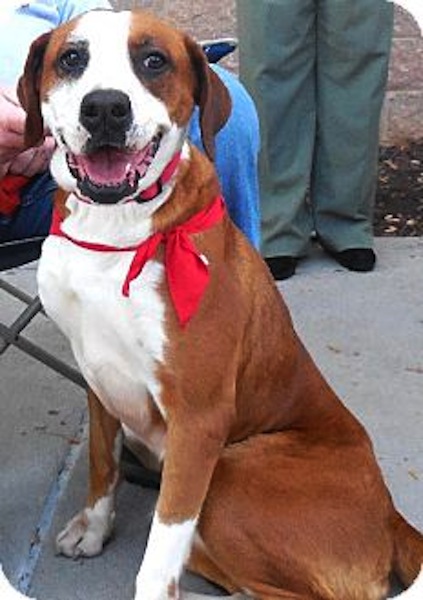 Missi is a two to three-year-old Boxer mix. She weighs 78 pounds. She is very friendly and outgoing and loves people. She was clearly someone's pet, but no one ever claimed her at the shelter. When Missi meets anyone, her whole back half shakes with excitement. However, Missi isn't such a fan of other female dogs or small dogs, and has some difficulty when she is on-leash. She'll need a home willing to work with her, but she is a great dog who just wants to love people. You can meet her through K-9 Lifesavers.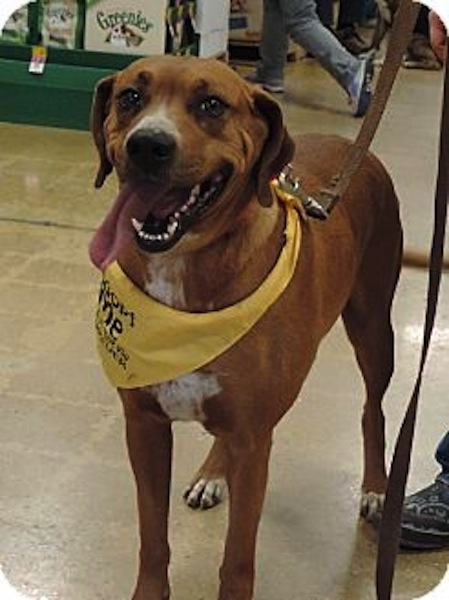 Jamie a hound mix. At about three years old and 68 pounds, she is filled with love and happiness. She is a calm dog and is very friendly. She is not a jumper or a barker, and would likely do well in any situation, including with kids and cats. You can meet her through K-9 Lifesavers.