Yukon (above) is a two-year-old shepherd mix with a coat—and heart—of gold. She's sweet and playful, but past the sometimes annoying puppy stage. She is also very social and thrives on attention; she'll even give you a gentle nudge to encourage interaction. Yukon will soon begin medication for heartworm disease, which means her physical activity will need to be limited for a while. But in no time at all, she'll be ready to take on the world! Meet her at the Washington Animal Rescue League.

Mr. Marbles (above left) and Leia (right) are each eight-year-old, domestic medium-hair foster cats awaiting their new homes. They already love each other! If interested in this duo, please e-mail
rvillatoro@email.org
for more information and to arrange a meeting.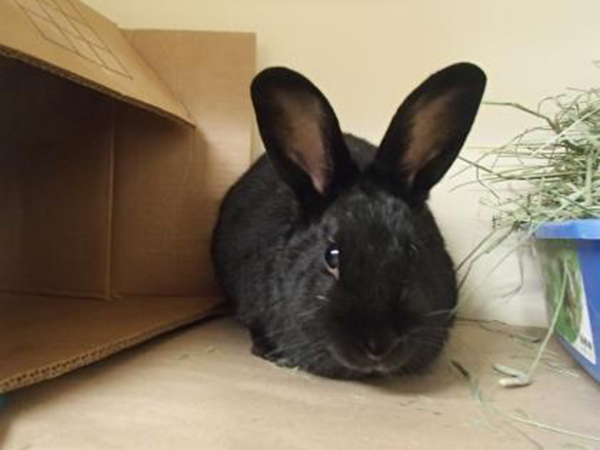 Ella is a beautiful, two-year-old, black-haired rabbit with a gentle, loving personality. She is on the quiet side, but still loves to play with toys or chew on her favorite box. She has a history of getting along peacefully with others, including other rabbits. Currently, Ella is staying at Pet Supplies Plus (7502 Leesburg Pike, Falls Church) to promote adopting shelter rabbits. Please stop by to visit her there and apply at Animal Welfare League of Arlington if you think she is the rabbit you've been looking for.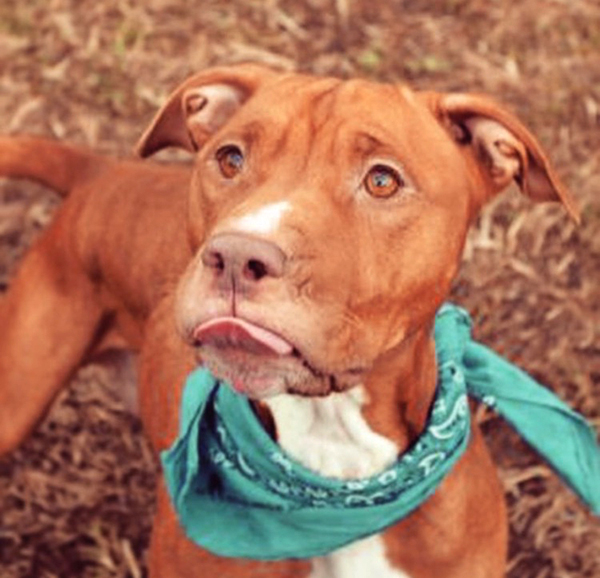 Hazel is a two-year-old, 39-pound, American Staffordshire terrier mix with a radiant personality, polished demeanor, and sparkling eyes. Although she's pretty down-to-earth, she loves running around in the fresh air, sniffing all there is to sniff. She's a big snuggler and can't resist giving doggy kisses to everyone. Meet Hazel at the New York Avenue Adoption Center.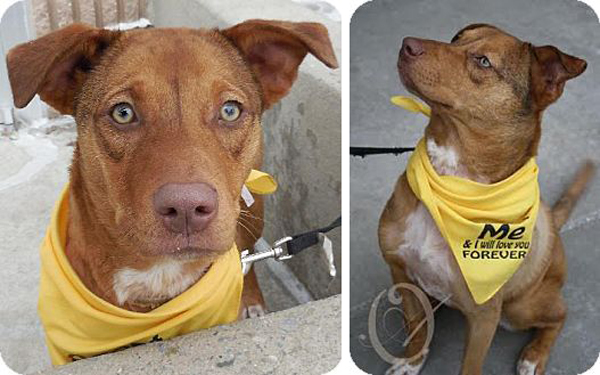 Kaiden is a one-and-a-half-year-old mixed breed dog. He weighs about 35 to 45 pounds. He is playful, inquisitive, and full of energy.
He is great with kids, but he does like to jump up for kisses, so a home with bigger children that can't easily be knocked down may be best. He loves people and gets along well with other dogs! Kaiden loves visiting the dog park or taking a long hike with his foster family. He is great on a leash and crate-trained. You can meet him through K-9 Lifesavers.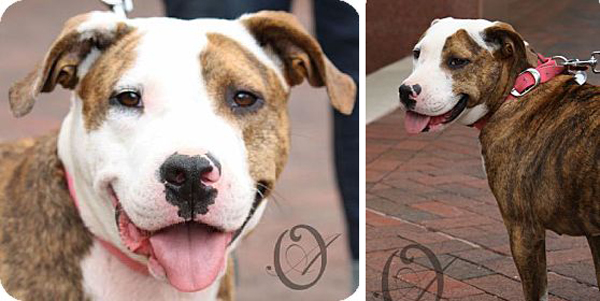 Grace is a two-year-old boxer mix who weighs about 62 pounds. She has great manners, is very friendly, and has medium energy. She loves people and gets along with some dogs, but she can be growly or nippy with other dogs while on a leash and can get loud when she plays. She would probably be best in a home as an only dog. She does really well with older kids. You can meet him through K-9 Lifesavers.
Dayton is a very sweet, two-year-old domestic short-hair
. If you give him time to get acquainted, he'll show his playful side, rolling on his back, batting with his paws, and even giving occasional gentle love bites. Like all felines at WARL, Dayton will be available for a special one-day, $14 adoption fee this Sunday (February 15) as part of the shelter's annual Catapalooza adoption event. Meet him at
the
Washington Animal Rescue League
.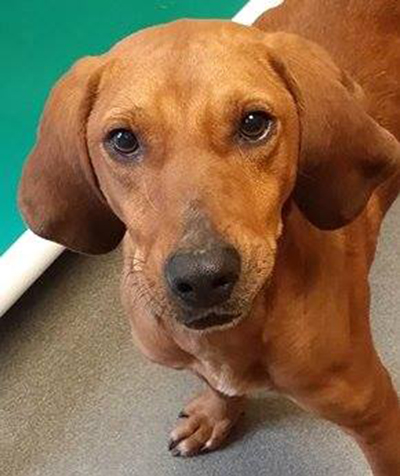 Boss is a gorgeous redbone coonhound who is about two years old and is looking for a forever or foster home. He's on the smaller side for a redbone, between 40 and 50 pounds, but what he lacks in size, he makes up for in personality! Boss probably hasn't lived in a home before and is still learning his manners, but with some basic obedience training he will be the perfect addition. Boss seems to have lots of energy to burn, as well, so a home with a fenced yard or an active family is best for him. Boss is generally a happy-go-lucky pup and is looking for someone equally as happy to have him! For more information on Boss, please visit Rural Dog Rescue.
Tripp is a sweet hound mix who we think is just under a year old. Tripp was brought into a high-kill shelter after being hit by a car. Volunteers in North Carolina were able to pull him from the shelter and bring him to the vet, where they found out he had two broken legs. He has since had surgery to repair the breaks and is doing great and can't wait to find his forever family in the DC area! He's still very fearful from what he has been through, so currently RDR is only considering applicants for Tripp who have another dog at home who can show Tripp the ropes. While he's shy in public, he warms up very quickly at home and, as you can see, is an absolute love bug! For more information on Tripp, please visit Rural Dog Rescue.