With a mixture of furniture and home decor that includes updated takes on mid-century cool, chic layers of organic textures, and of-the-moment materials like brass and marble, West Elm offers an effortless style that manages to feel both luxurious and attainable. Just take one step into the brand's gorgeous new two-story outpost on 14th Street and you'll see what we're talking about. In the meantime, here are ten of our favorite West Elm finds up for grabs online right now.
Above, top row: Marble oval coffee table, $599; Panorama chandelier, $399; Carla Peters Chulucanas vases, $54. Bottom row: Terrace tower, $499; Malone walnut campaign dresser, $1,249; Metal Frame leather chair, $1,299.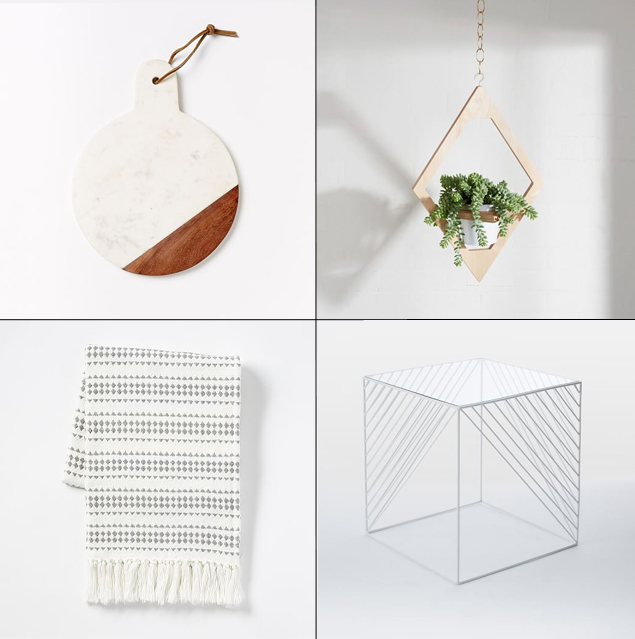 Clockwise: Marble wood cutting board, $39; M.F.E.O. Jungalow hanging planter, $75; Steven Alan Triangle throw, $119; Crisscross Wire side table, $99.99.