Who: Meaghan Moynahan, 27
Program Analyst at the Department of State; style blogger at District Sparkle
My work style: "At nights, on the weekends, and at most blog events I wear a lot of black, white, and grey, and dressing for the office is no different. I never know where the day will take me so I like to layer pieces and I always keep a black blazer on hand for important last-minute meetings that inevitably come up. Due to the nature of the work that we do and my sartorial personality, I'm never completely comfortable in bright colors; instead I'll make a statement by layering delicate necklaces or focus my outfit around a great mixed-leather blazer, printed sheath dress, or a funky heel."
Where I shop for workwear: "ShopBop, Nordstrom, Ann Taylor, ASOS."
EVERYDAY AT THE OFFICE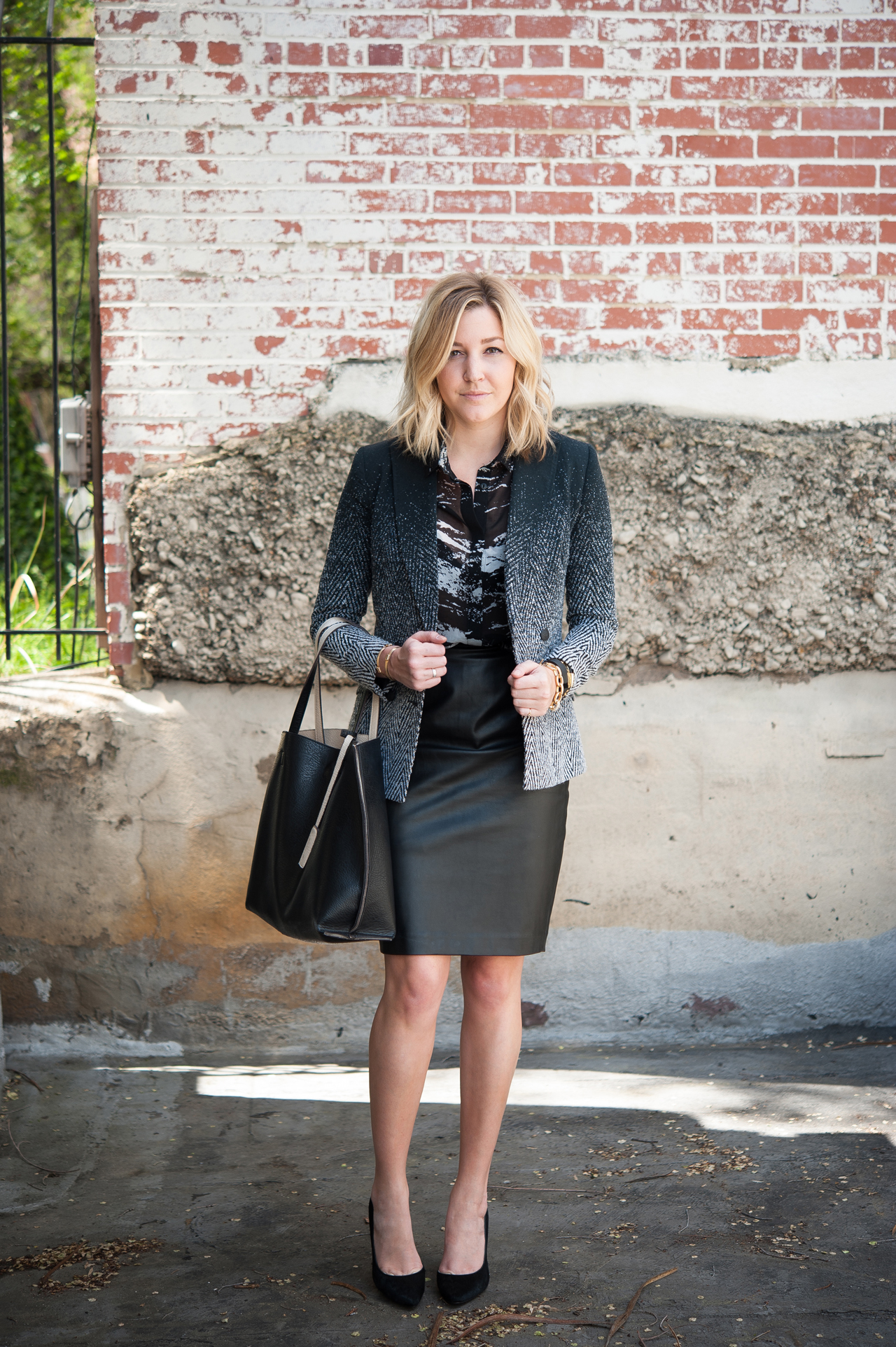 "My power color has always been and will always be black, so for a typical day at the office this is the color you're likely find me in. Blacks, greys, and whites are the colors I love most and where I'm most comfortable so it's fun for me to play around with different patterns and textures. Some categorize black as boring, but with a little effort it can be the most fashionable move you make. You don't want to completely wash yourself out so it's important to add dimension with other colors (unless you're going for that chic Parisienne monochromatic look) and you also want to ensure that the different pieces of black clothing you're pairing matches. A brand new black blouse may not hold the same color as an older black sweater that's been through the washing machine a few times. Take this look from desk to drinks by ditching the blazer, rolling up the sleeves of the blouse, and adding a deep mauve-y lip."
Rag and Bone blazer, H&M blouse, Ann Taylor skirt, customized Shoes of Prey heels, Nordstrom tote
MEETINGS OUTSIDE THE OFFICE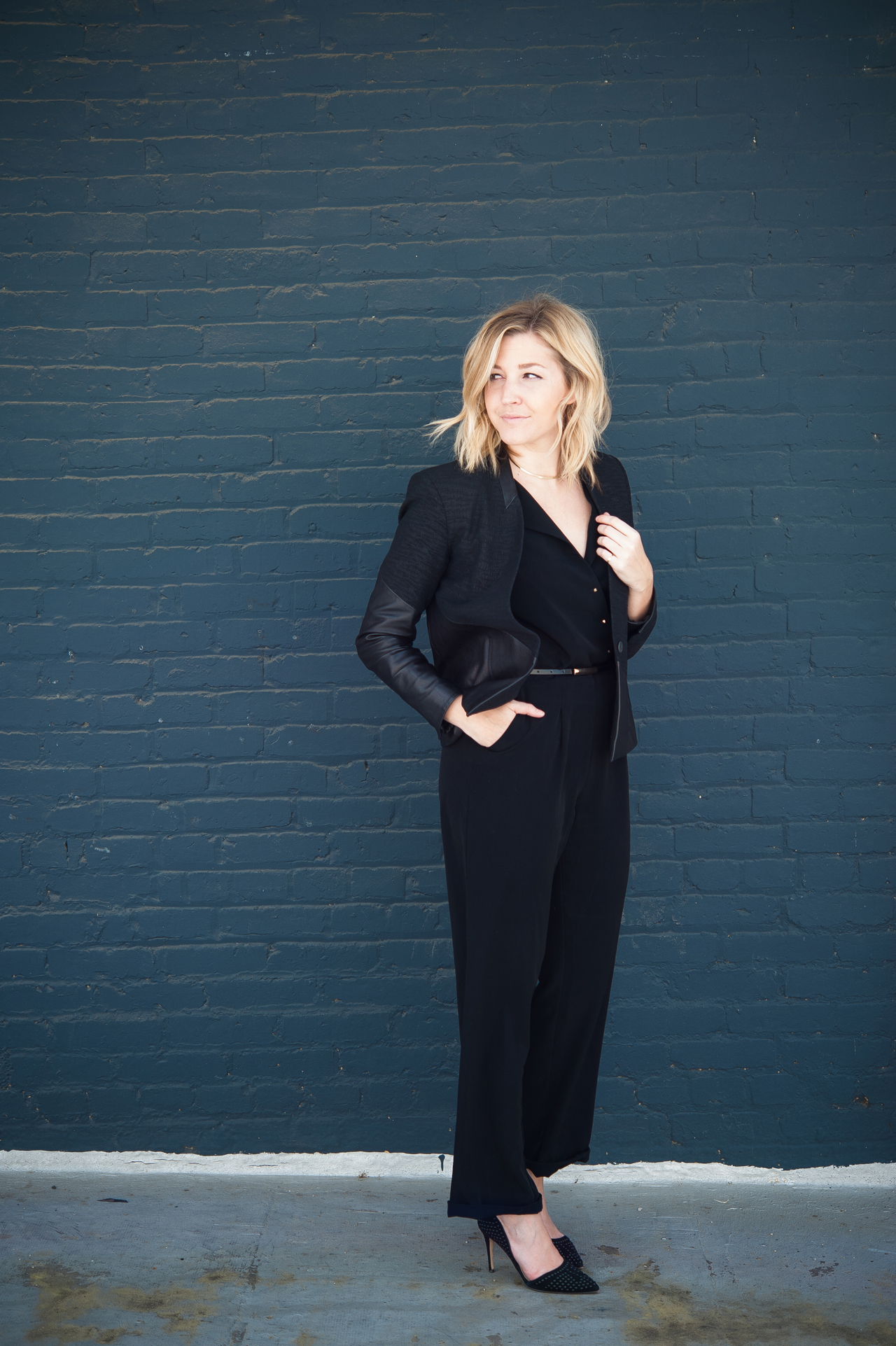 "Instead of reaching for that bland suit separate, I like to chic things up a notch and wear a jumpsuit on a more formal day of external meetings. A fitted blazer and a pump are musts with this piece to guarantee office appropriateness. And since this particular jumpsuit is pretty plain, I had my fun by pairing it with an asymmetrical leather-detailed blazer and a studded pump. Completely black. Completely understated. Completely professional.
Just because I work in a conservative environment doesn't mean my outfits need to be boring. I think this is one of the most difficult things for women who work government jobs in this town to deal with. Especially if those jobs are in a male dominated work force. They fear they won't be taken seriously if they're wearing a skirt instead of pants, a leopard pump instead of a black pump, a red bag instead of a neutral bag. The key to successfully staying true to your style at work is that it's all about moderation and how you wear it. For example, ensure the skirt isn't too short or too tight, ensure the leopard pump you're wearing is the statement piece in that outfit, and that red bag? Wear it. Wear it always and wear it well."
Helmut Lang blazer, Chanel brooch, Forever 21 jumpsuit, French Connection heels
CASUAL FRIDAY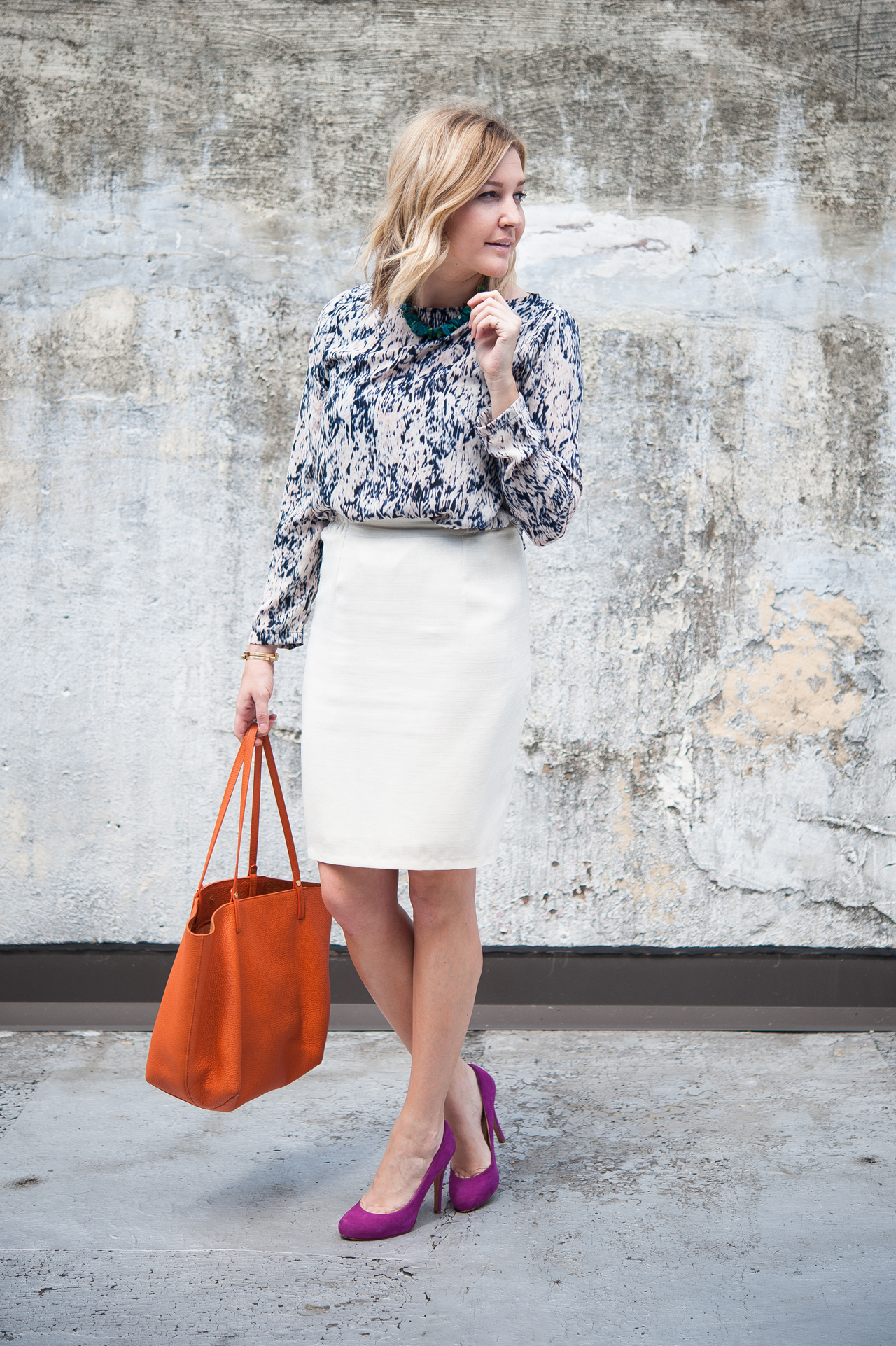 "I prefer my Friday to be the one day of the week I'm not in meetings or running around off-site. Ideally, I'm at my desk focused on catching up from the previous week and gearing up for the week ahead. Typically, this means I don't run into as many people as I would on any other day; it's also the one day I choose to experiment most with color. It seems almost counterintuitive but since I'm most comfortable and feel most confident in black, I prefer to sport color deskside."
Piperlime blouse, vintage skirt, Ivanka Trump heels, Gigi New York tote.
THE DETAILS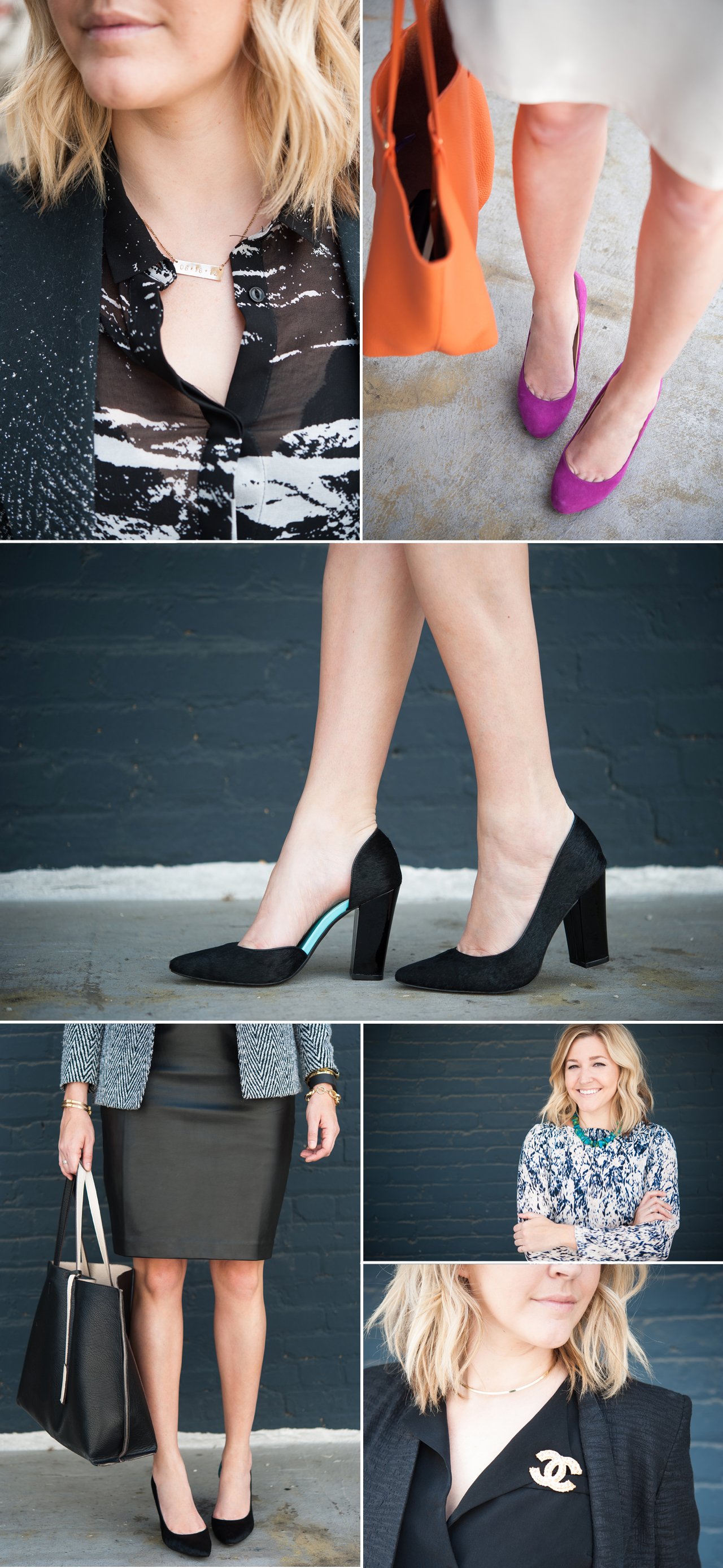 All photos by Laura Metzler.