The best nap of my life took place in a hotel room that will cost $1,125 a night. It was completely worth it.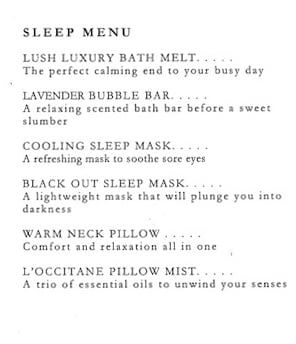 The Four Seasons in Georgetown wants to turn the lowly, utilitarian hotel room into something of a custom, mattress-themed Elysium. It's about to come off a $13 million renovation that follows the Four Seasons's spot on Condé Nast's renowned Gold List last year. It claims it's the city's only five-star luxury hotel.
Alongside the renovations come a serious investment in customizable sleep technology. The hotel can quickly customize its new bed to a traveler's preferences by adding one of three mattress toppers. There's also a selection of sleep-friendly accoutrements (a cooling sleep mask, a lavender bubble bar), and, of course, a pillow menu.
The hotel offered me a test-drive in a prototype room of its Simmons-designed bed–what the hotel calls the "Sleep Temple." My goal was less to survey the full aesthetic of the room and more to check out just how revelatory a good nap could be.
Before I arrived, I skipped my morning coffee and ate a foot-long "Bobbie" sandwich at Capriotti's: turkey, stuffing, and cranberry sauce in a roll. Upon arrival at the Pennsylvania Avenue hotel, I had a large cup of chamomile tea, which I complemented with a 19th century history of the Washington Aqueduct. I was ready to nap.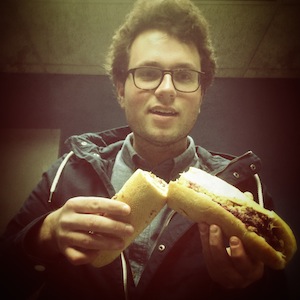 Before I nodded off, I glimpsed other parts of the room: my Bose radio, my glossy gray armchair, the immaculate work space in the adjacent room. The two-room, brown-hued bathroom was so tidy that I felt guilty even touching one of the fine linen towels. The "soft blush, rich wine, and chocolate" color scheme was more serene than it deserved to be.
In my suite, two of the three mattress toppers—the Signature Plush and Signature Firm—had been tied with large red bows. Brad Harrell, the director of housekeeping, drew my eyes back to the bed, a setup he proudly declared "sexy" (indeed, it is referred to internally and in promotional materials sent to Washingtonian as the "Fat and Sexy Bed"). As he put it, "it's supposed to make you want to just jump right in."
I opted for the standard firmness and pillow to get a sense of the median qualities of the materials.
Harrell then demonstrated the turn-down service, flipping the pillows, dimming the lights, and turning on low-volume classical tunes on the bed-side radio. To seek the truest beauty rest, I kept it plain, getting under the covers in my regular pajama set.
It was the first time I was conscious of the materials I was lying on; it felt like I was being held up by alpacas, 300 thread-count sheets floating on top of me. Whatever kind of memory foam the mattress boasts–the Gel Touch Foam Center Technology in this case–seemed to have carved a pocket of balmy bliss around the shape of my sleeping position, then miraculously adjusted when I laid horizontally across the sheets. I was able to alternate between one and two pillows in the beginning, both options just as sumptuous for my precious head of curly locks. The padded walls and curtains made the outside world practically nonexistent. I felt like the Four Seasons Pharaoh.
Ninety minutes later, I woke up having taken the best nap of my life. It was a relief, in a way, because of the central contradiction of the Four Seasons customizable bed—the more the hotel tried to accommodate every inclination I might have had, even in a prototype room, the more I felt responsible for designing an experience I had no business being confident about.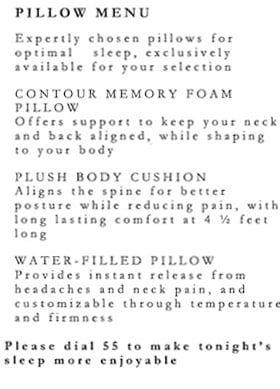 Michele Sweeting, Senior Vice President Capital Planning and Procurement at Four Seasons Hotels and Resorts, told me the next day that I shouldn't have fretted: "It's not formal or fussy. It's meant to be a relaxed, casual environment in which people feel their needs are looked after. We feel it's moved away from the more formal service that used to define what luxury was."
Maybe the problem was my naive indifference to the types of choices high-paying hotel guests may take for granted: 92 percent of the travelers Four Seasons surveyed said they had bed-firmness preferences. Sweeting said she had modest traveling instincts, too: "I want to intuitively know how to use the room. I don't want to have to figure it out," she said. "I think that's the magic: that it shouldn't feel burdensome."
And if you really like the experience, you can take your bed home with you: A king-size set, with mattress, box spring, and the topper of your choice costs $2,999. You can also buy the 300-thread count sheets, which Four Seasons says are actually superior to higher counts due to fabric quality and finishing techniques, as well as the duck-down comforter in different weights (pricing on those was not yet available).
What had been conveyed to me by the Four Seasons employees was indeed true: the more your room knows you, the more you know your room. I lingered in my suite a little more; I washed my hands and rubbed them more firmly against the artisan L'Occitane soap in front of my lighted mirror. I admired the sculpted tile. When I turned on the TV minutes before I left, the opening menu greeted me by name. Customization be damned, I had never felt more catered to. Later in the day, I returned to my poor Serta mattress a changed sleeper. I gave it the side-eye. I was home.