The DC War Memorial made for the perfect backdrop for Justin Johnson's and Simon McNorton's wedding, in which Justin donned his Marine Blues and Simon wore a traditional Indian Sherwani. Of their ceremony, they said, "One of the lucky things about having a 'non-traditional' wedding—a same-sex couple, and one of us being non-religious, coming from two very different backgrounds—is that we weren't fixed down by any particular traditions or cultural norms. We were able to really do whatever we wanted." And given that this elegant and culturally-rich celebration was designed by Simon himself, all the lovely touches captured by Marisa Guzman-Aloia Photography came together to create a day felt uniquely them.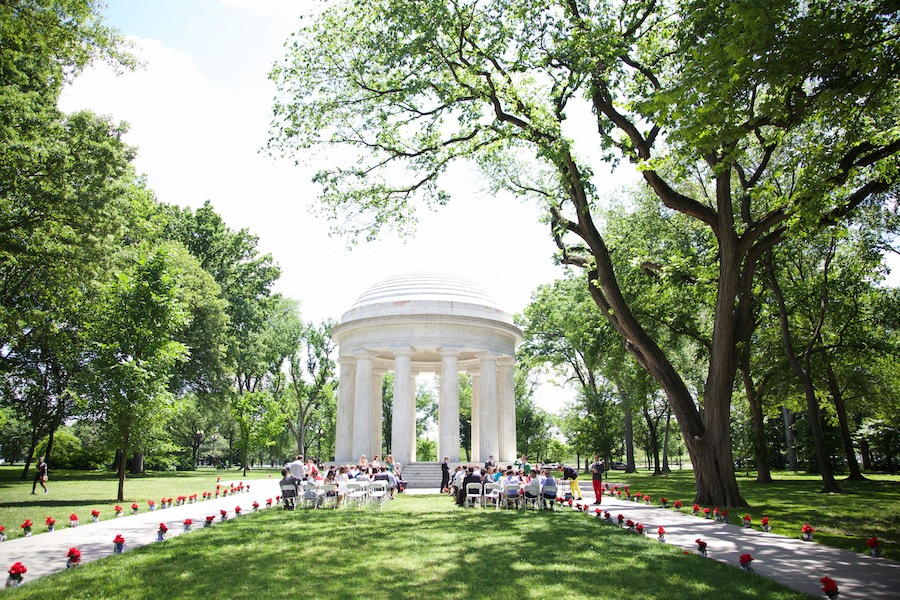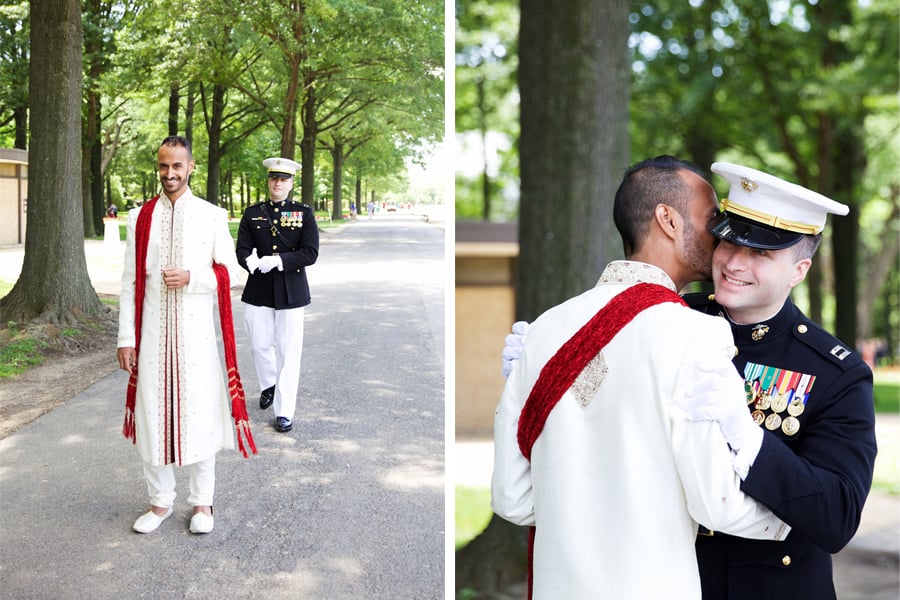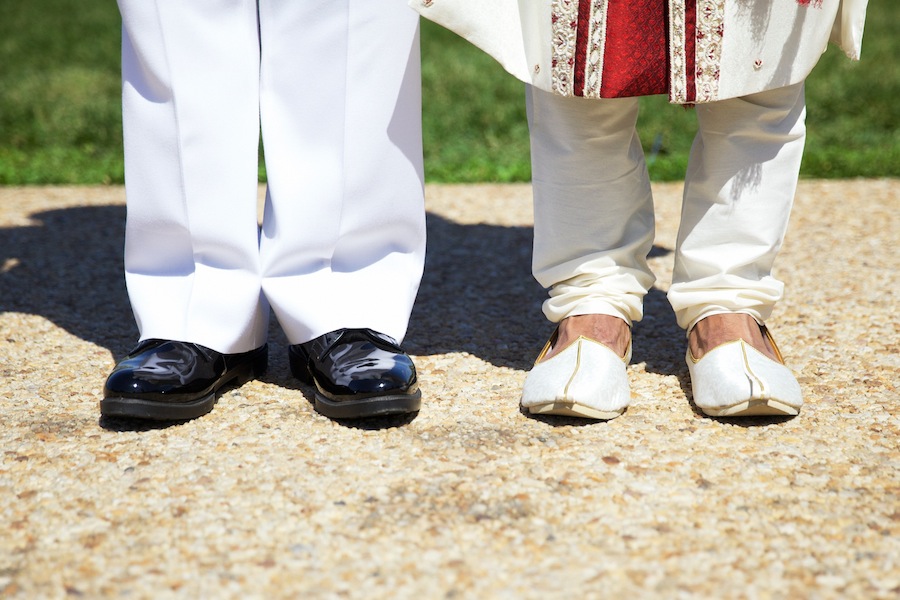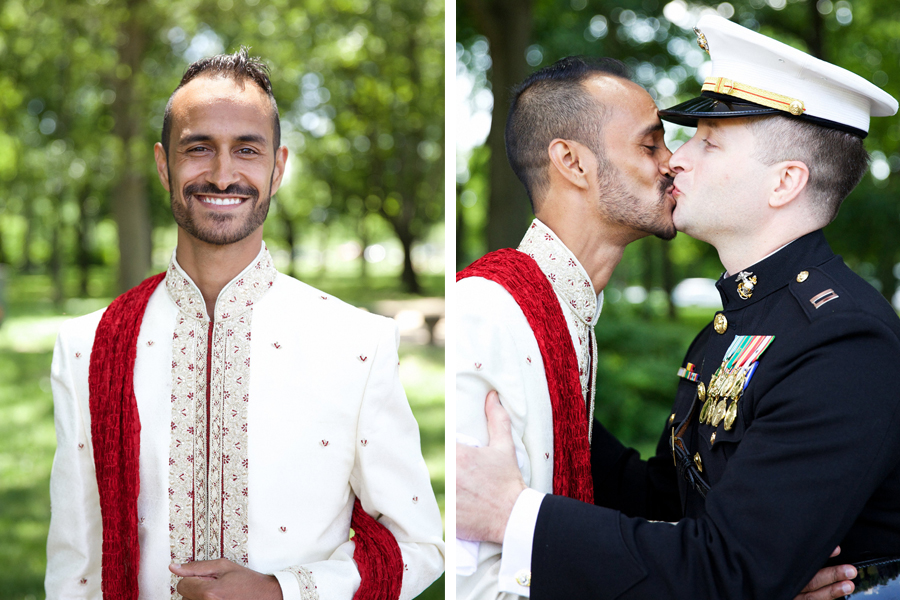 Justin had just returned from his eight-month tour in Afghanistan, when his friends invited him out to a roof deck party in Dupont Circle. After spotting Simon across the room, Justin made his way over to talk to the tall and striking guy. Though Simon was initially taken aback by Justin's forward, friendly demeanor, he couldn't help but be flattered that Justin was obviously interested.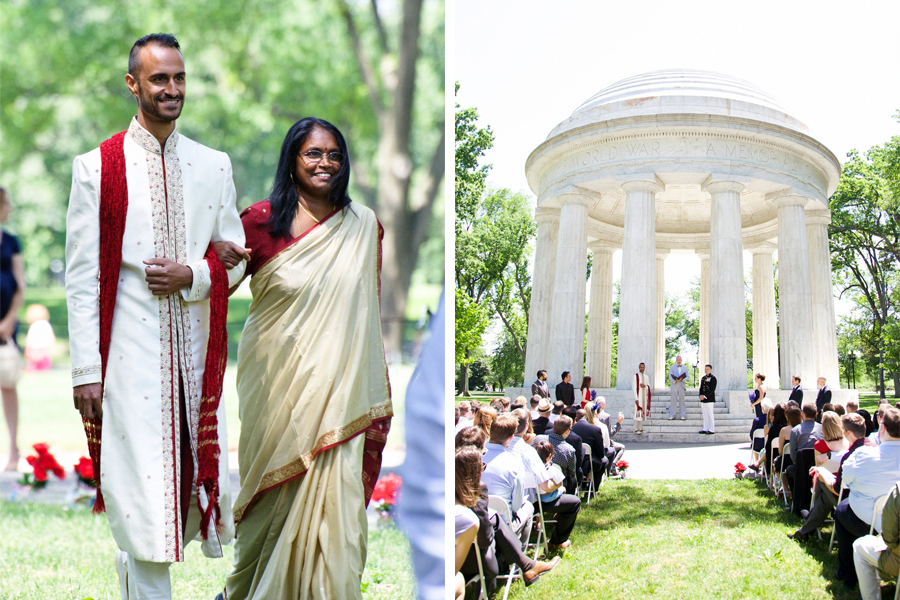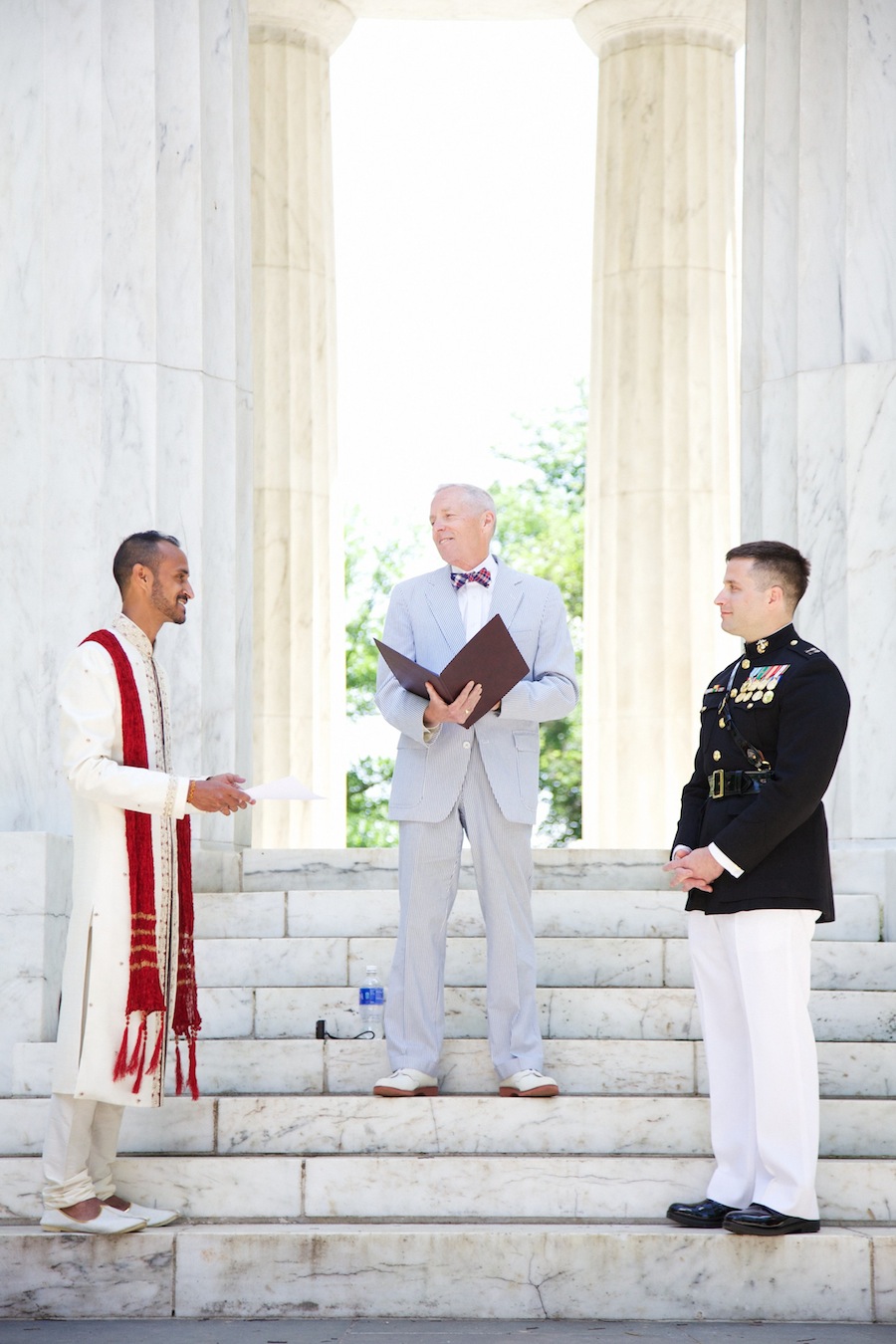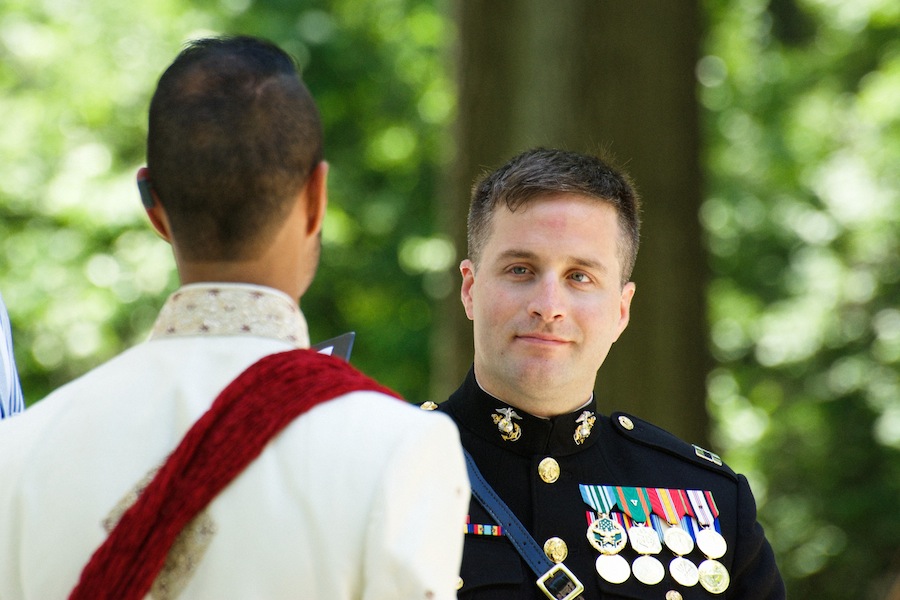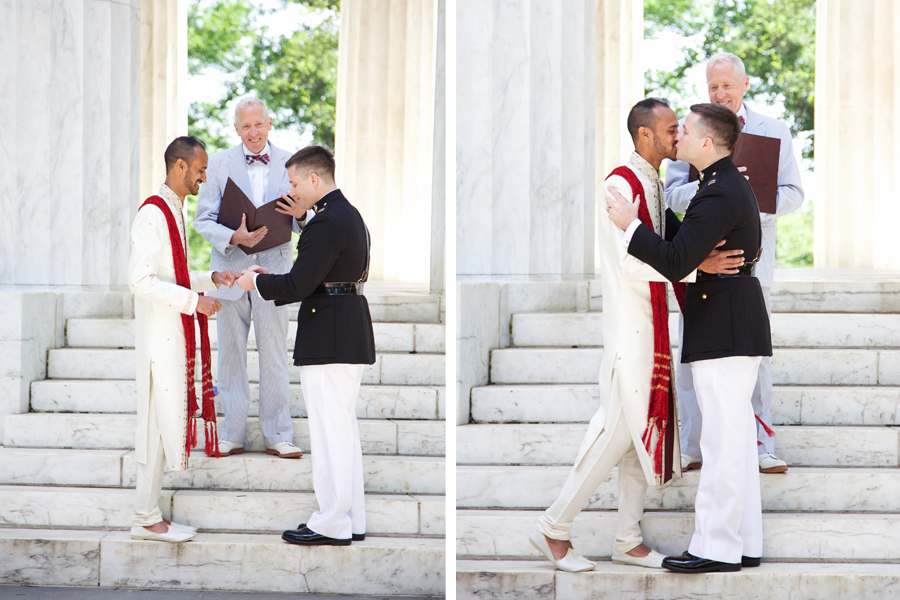 Their first date at Busboys and Poets didn't go as smoothly as their first meeting—the restaurant was loud, so they had difficulty hearing one another speak. Finally, when they gave up trying to shout over the din, they made their way outside, where Justin tripped on a paving stone. "It gave me a good opportunity to mention that he was clearly falling for me!" says Simon.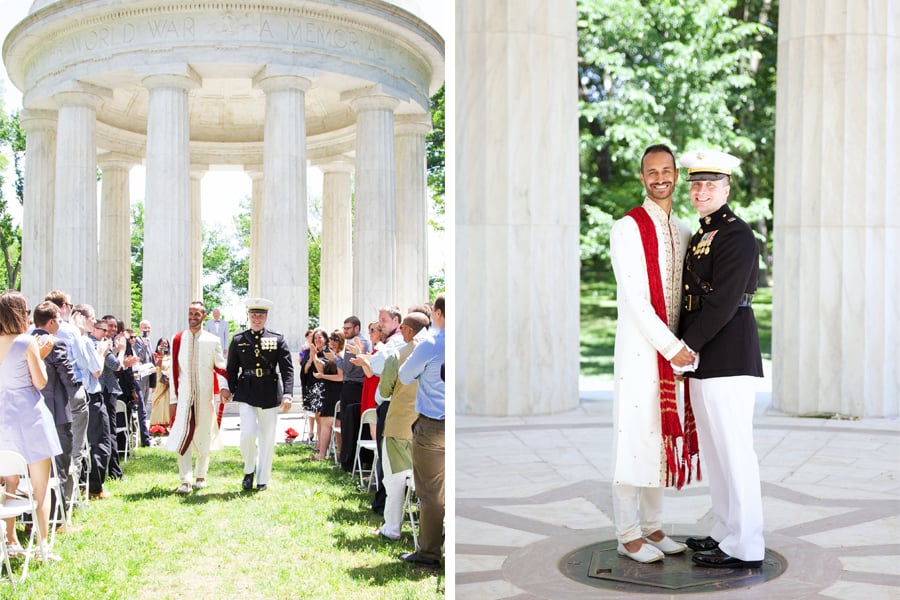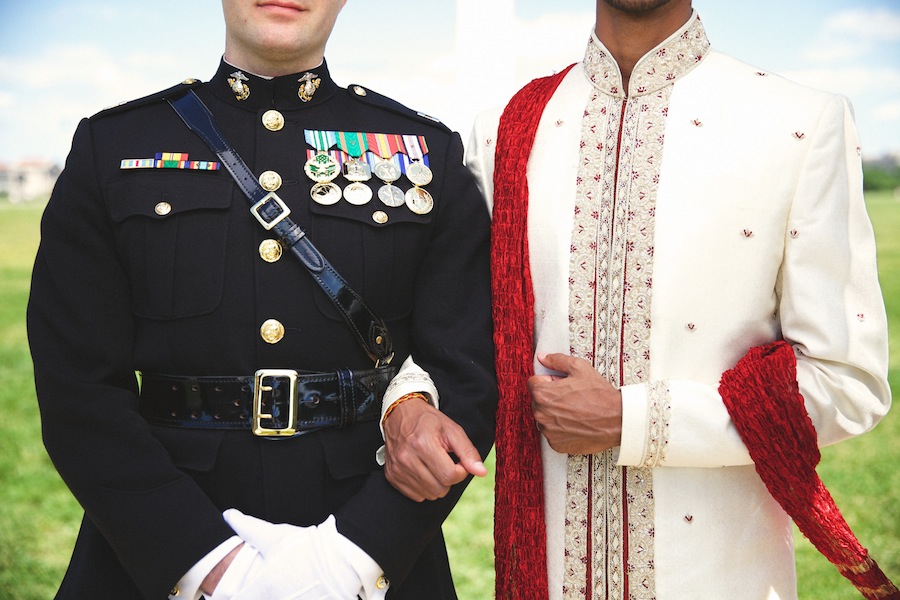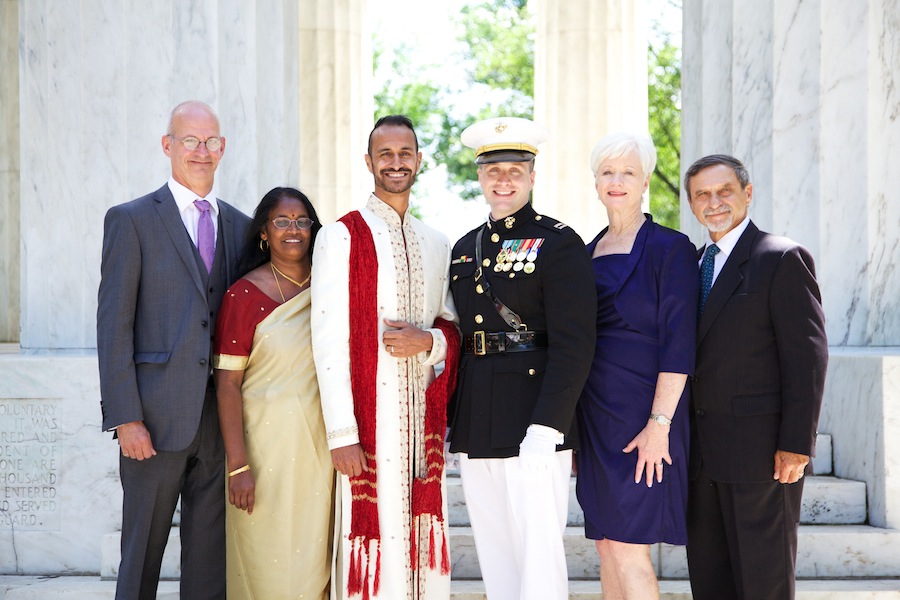 Three years of dating and two foiled proposal attempts later, Simon finally seized the moment by getting down one knee before Justin in their front room. For their May 31, 2014 wedding, they had planned to marry at the Jefferson Memorial, their favorite on the Mall, but after scoping it out and comparing it to the DC War Memorial, they agreed that the latter was a more ideal spot to tie the knot. After a beautiful speech by their officiant that set the tone for the day ("He outdid our vows!" says Simon), the pair celebrated with their nearest and dearest at The Army and Navy Club.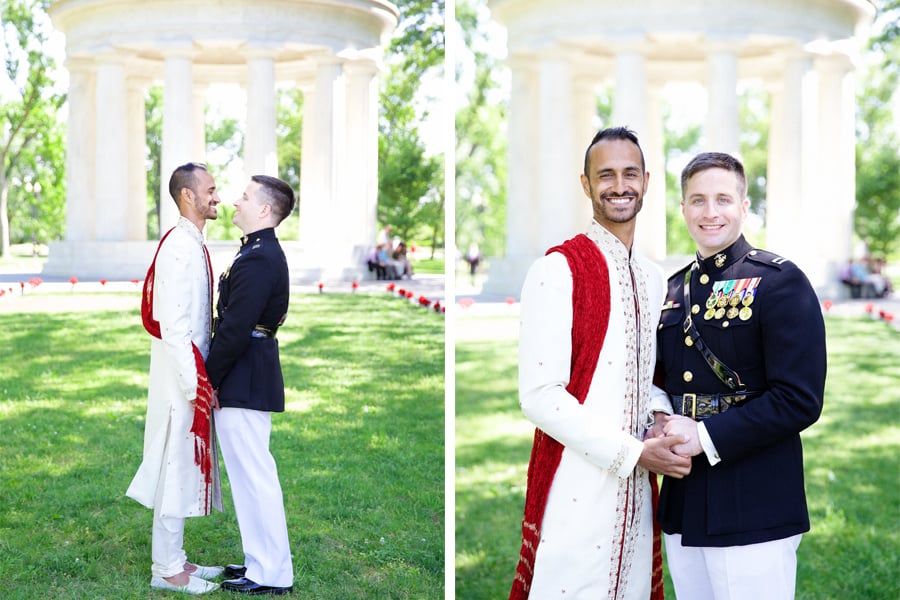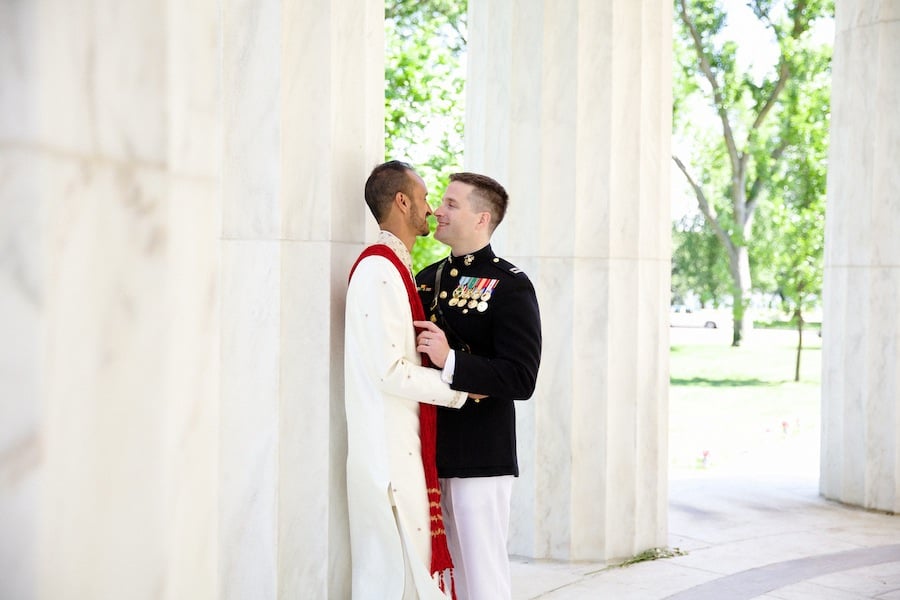 For their reception, the couple sipped signature cocktails—Mint Juleps and Pimms—and dined at tables named after places they had lived before dancing into the night to the "Glasgow Love Theme" from Love Actually.
VENDORS
Ceremony venue: DC War Memorial | Reception venue: The Army and Navy Club | Photographer: Marisa Guzman-Aloia Photography
Looking for a photographer to capture all of your special moments? Check out our listing of our favorite photographers in Washington!