How it works: Users see a vetted, geo-located list of salons nearby that have available appointments for pedicures, blowouts, haircuts, massages, and other beauty treatments. The Chicago companywas launched in 2012 by beauty-industry insider Coco Meers and debuted in Washington in December.
Similar to: OpenTable.
What we tried: Manicure (price varies; we paid $20).
What we liked: The map is user-friendly, and the app rewards you for frequent appointments—book once a month and get 20 percent off services Sunday through Wednesday, or book eight services and earn a free manicure.
What we didn't: My first appointment was canceled because the salon no longer offered that service. A second appointment was never confirmed, though I was charged. When I finally showed up at a salon, thinking the third time was the charm, it had no booking. Turned out the app wasn't connected to the salon's system; five minutes later, someone called to request my appointment. Meers says that because the service is new to Washington, not all of the app's salons are digitally connected yet; the phone request is a temporary work-around. (I did successfully book a manicure on a fourth try and was reimbursed for the errant charge.)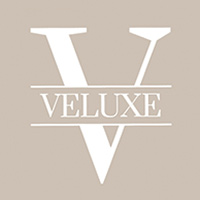 How it works: Dreamed up by Washington socialite Susanna Quinn and launched in January, Veluxe lets you input the service you want—a massage, a man's haircut, yoga instruction, a makeup session—and have someone from a vetted, background-checked list of providers dispatched for a house call.
Similar to: Uber.
What we tried: Blowout ($65 with taxes and tip).
What we liked: It doesn't get much more convenient than a hairstylist showing up at your door after a few taps on your smartphone. And the results? My hair looked amazing.
What we didn't: If you're someone who likes to research a hairstylist's reviews thoroughly in advance, relinquishing control to the company's curators may be hard. With Veluxe, you don't know who's showing up until the person is on his or her way.
This article appears in our July 2015 issue of Washingtonian.