O Street, Northwest, is cobblestoned, tree-lined, and quiet. Among the Georgetown rowhouses sits Crumbs & Whiskers, DC's first cat café.
Inside, dappled sunlight falls from a large window onto plush pillows and two multi-colored felines, lazily and happily napping in an alcove. The whole aura of the café puts you in almost a trance, and cats' relaxation transfers almost immediately to the two-footed patrons. For $12 ($10 on weekdays), patrons come to Crumbs & Whiskers for an hour of cat cuddling.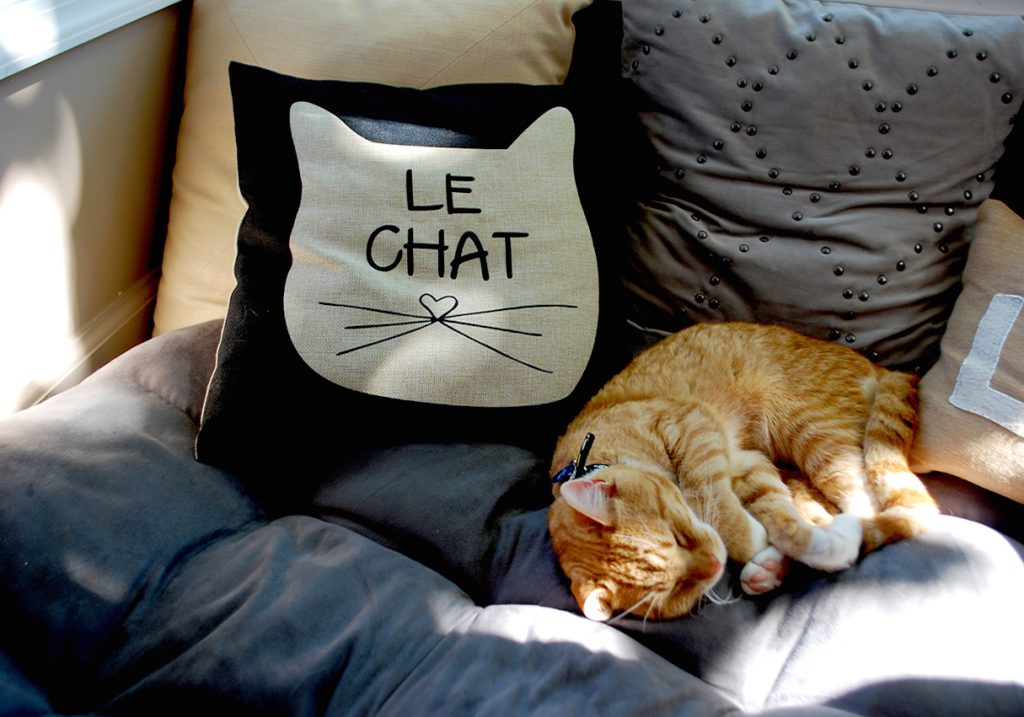 The busiest hours will hold 35 people and 20 cats (an unfortunately high human-to-cat ratio), all scattered throughout Crumbs & Whiskers' two floors. Each cat can be adopted through the Washington Humane Society, giving customers a chance to interact with many potential new family members.
RELATED: Dispatches from DC's first pop-up cat café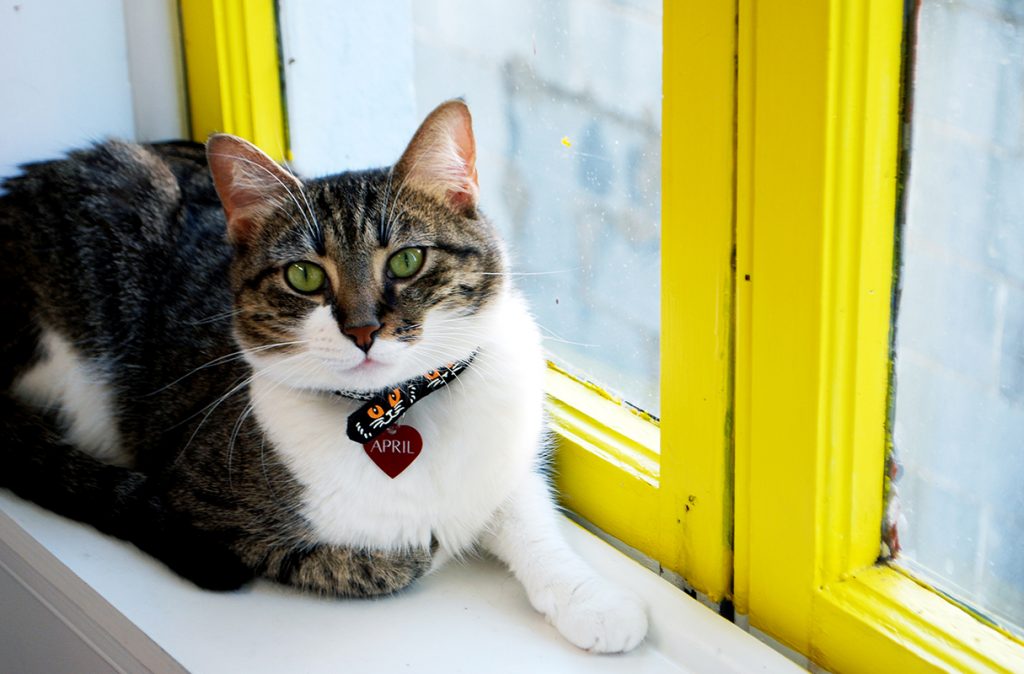 Dedicated cat lovers may never want to leave once they discover the variety of feline accessories one can actually own. Yes, that is a cat yearbook. And yes, you can own one.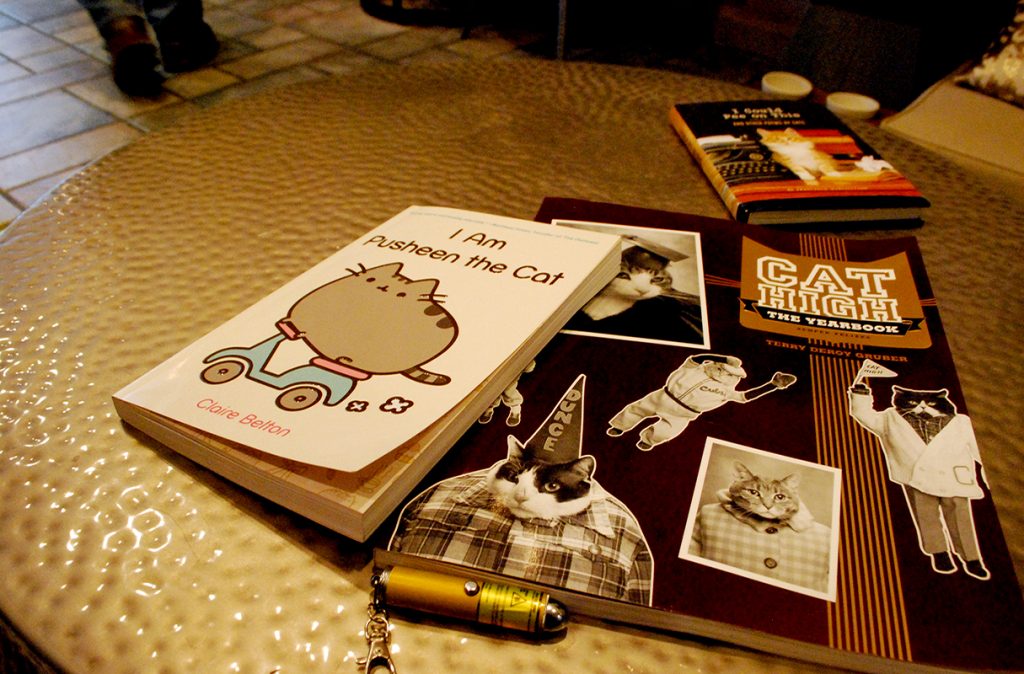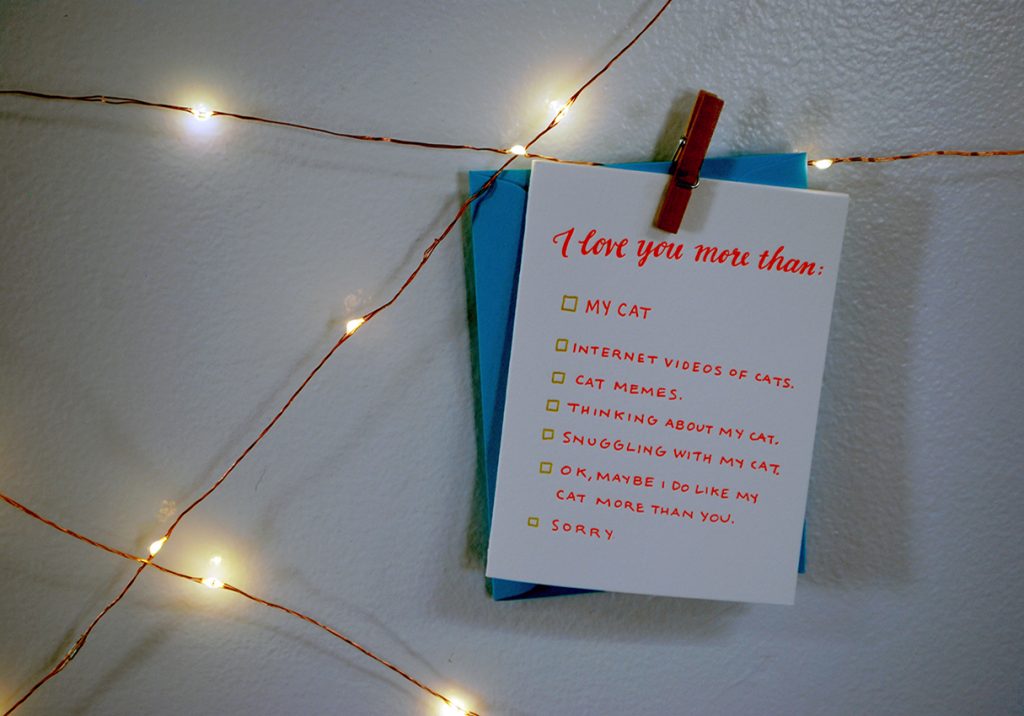 But of course, the main attraction here are the cats. Some are wide awake, brushing their tail between their ankles, and some seem to never stop sleeping. It's cat diversity at its finest.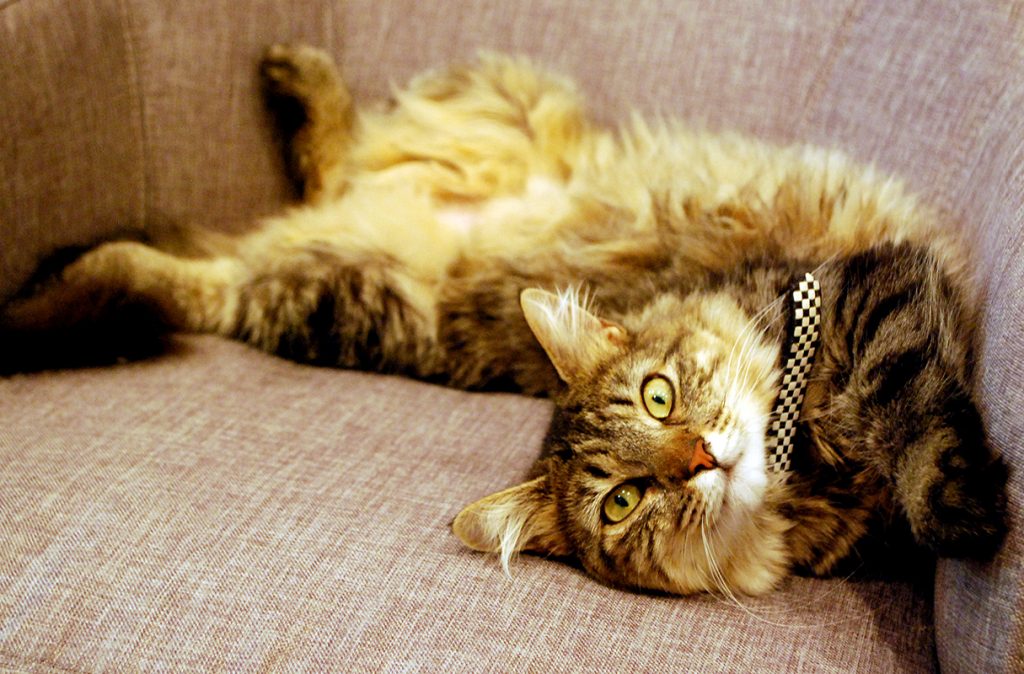 The café is made up of two floors—and in both you're encouraged to sit on the floor. You're there to get to know the cats, so you might as well get on their level.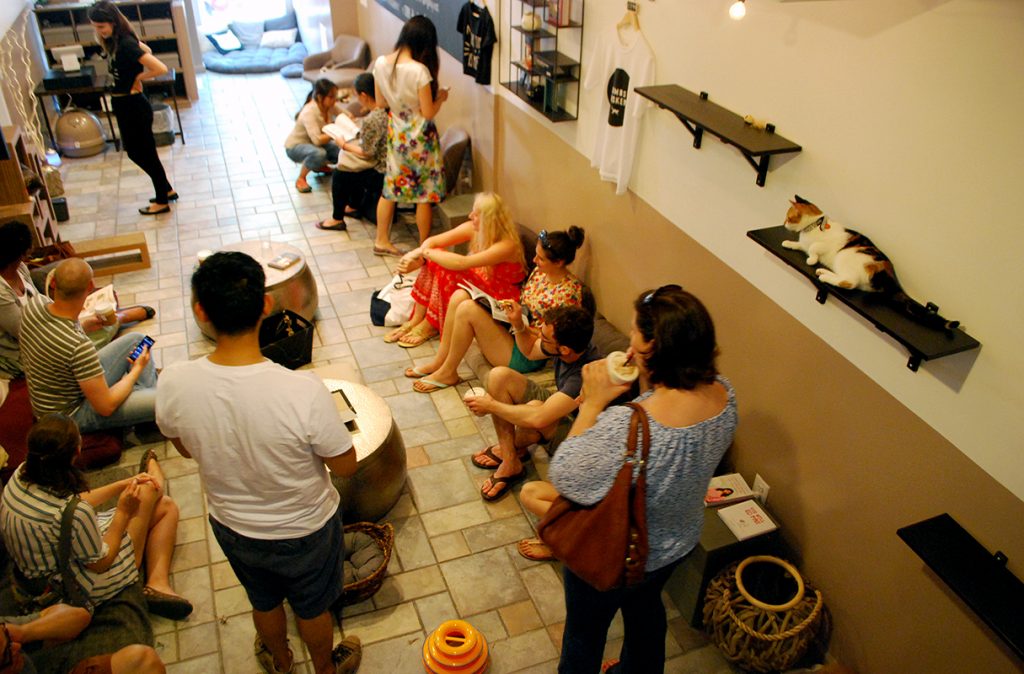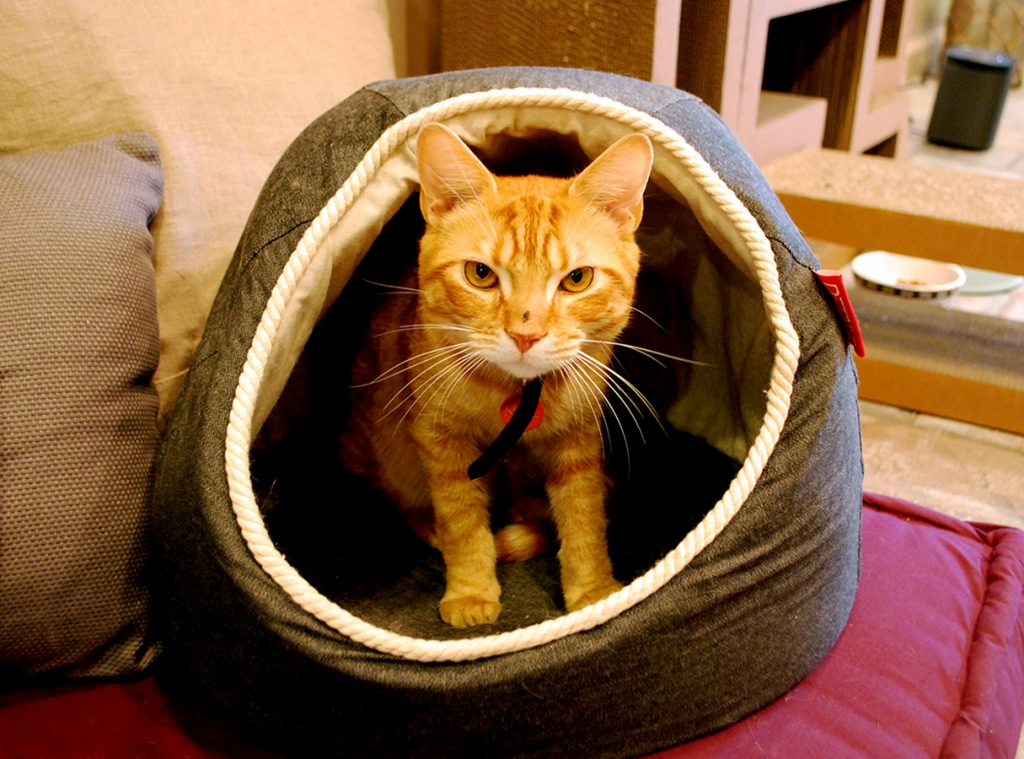 Upstairs or downstairs, you can order off the Crumbs & Whiskers' food and drink menu. All the food is made by GTown Bites, across the street. Workers, wearing cat ears and shirts that say things like "The Time is Meow," will cheerfully take your order and bring it back to wherever you make yourself comfortable among your new furry friends.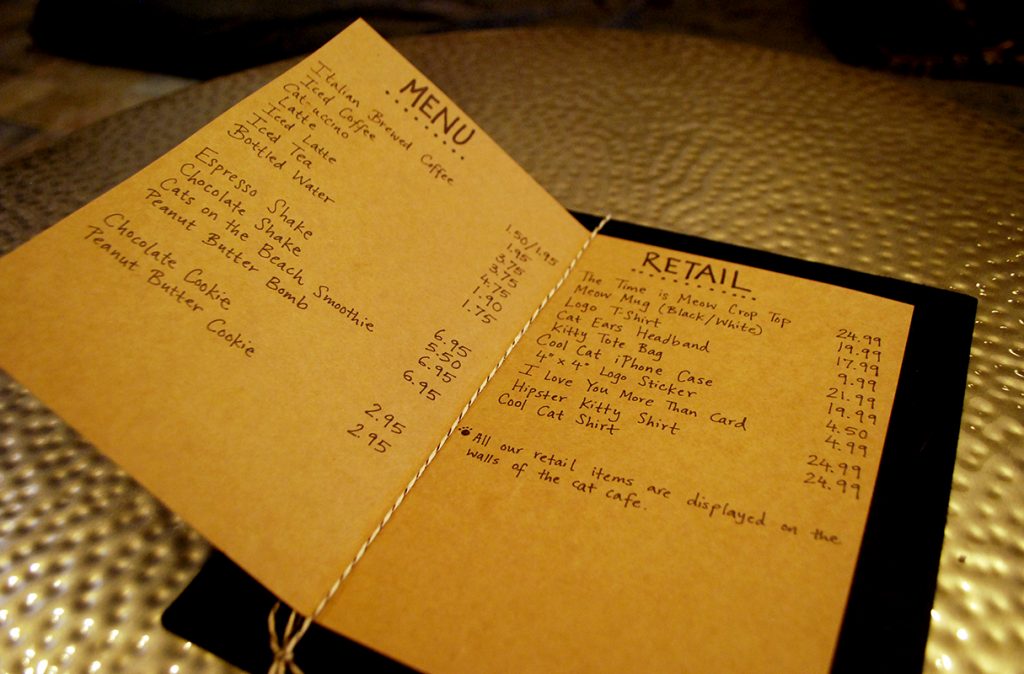 While Crumbs & Whiskers is nice—comfy couch cushions and plush pillows collect in corners of the room and line the walls—this level of cozyness may never be achieved by a person.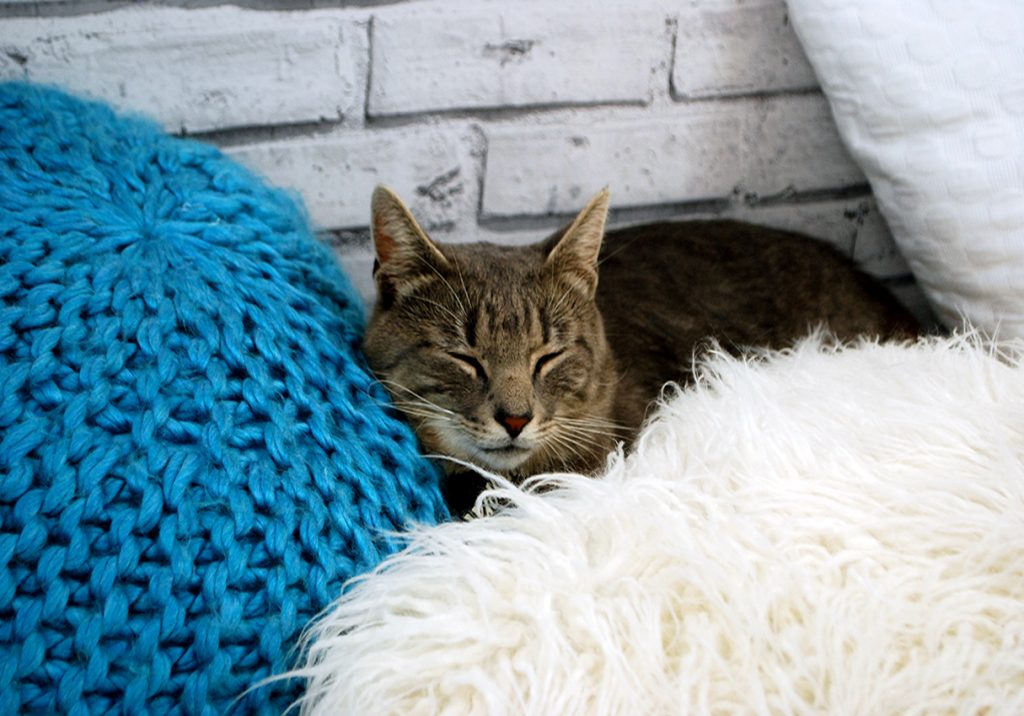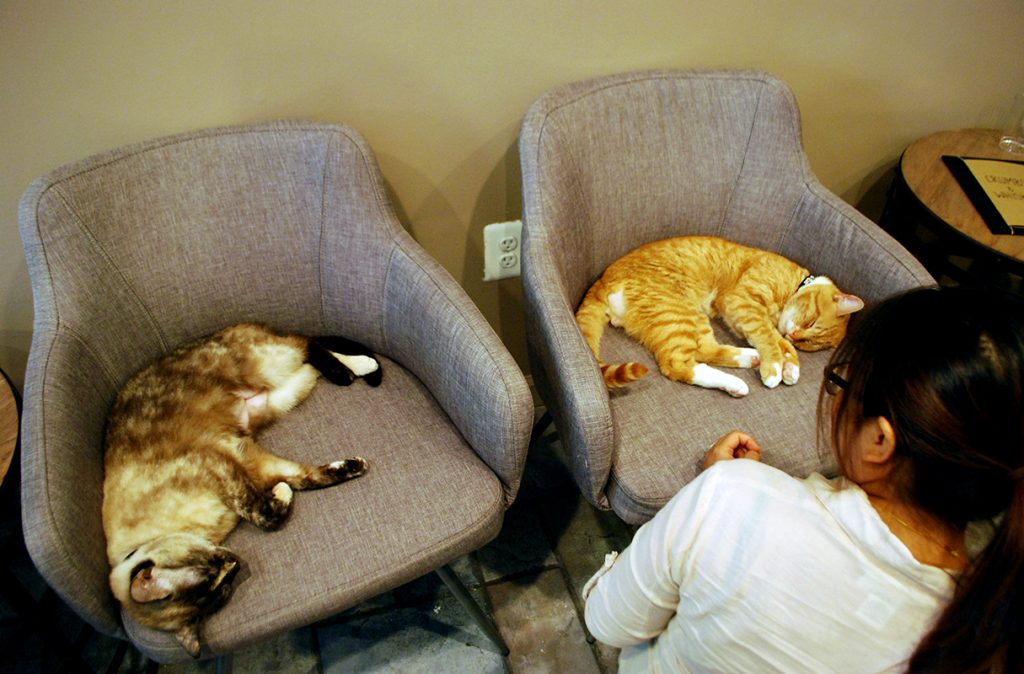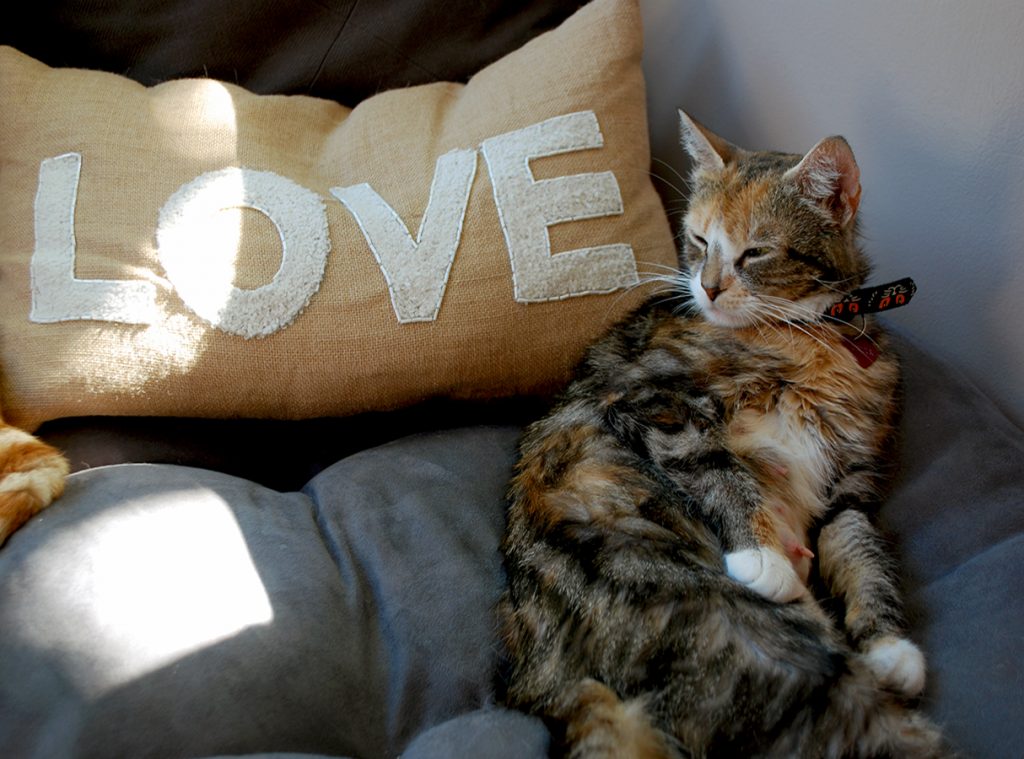 The upstairs floor of Crumbs & Whiskers, at 4:30 p.m. on a Wednesday, is crowded with people snapping pictures of fluffy felines taking a break and pausing for a nap.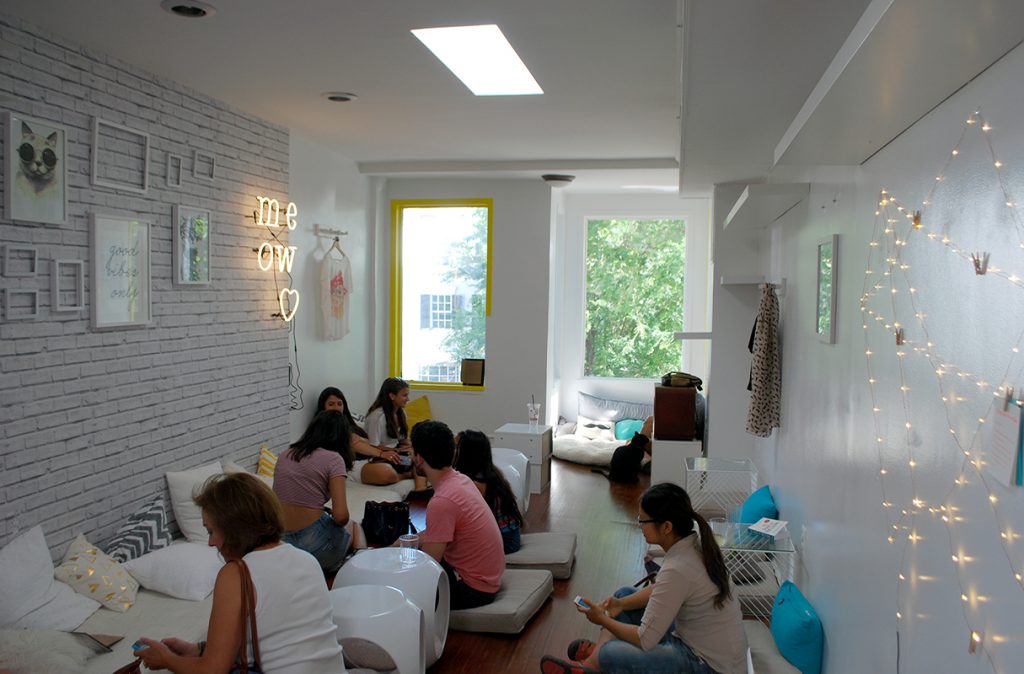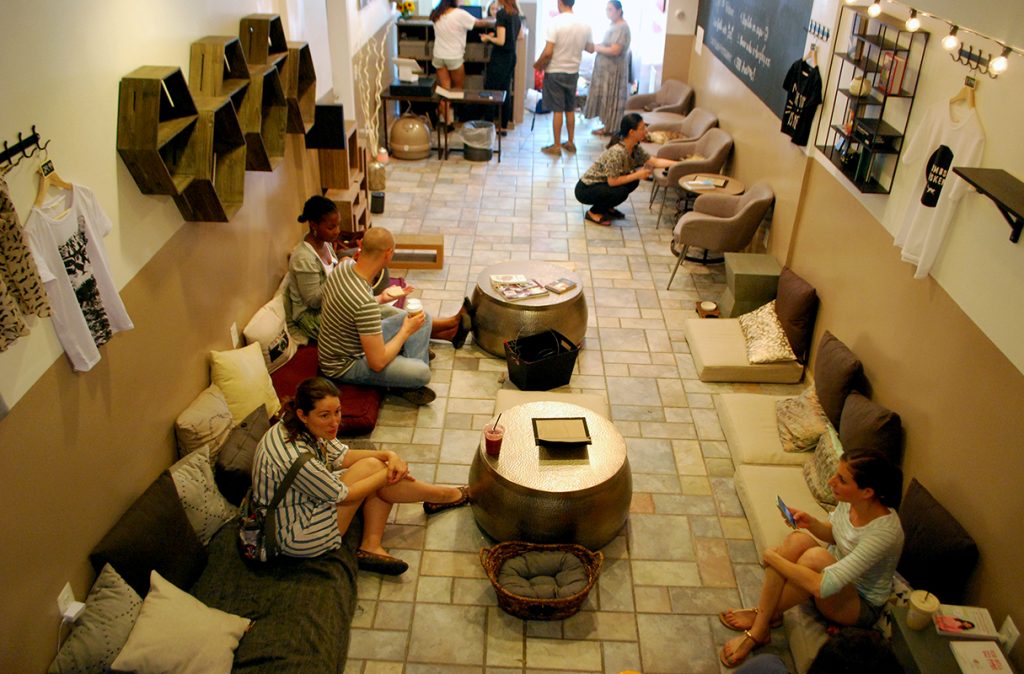 Some cats find refuge in a peaceful nook.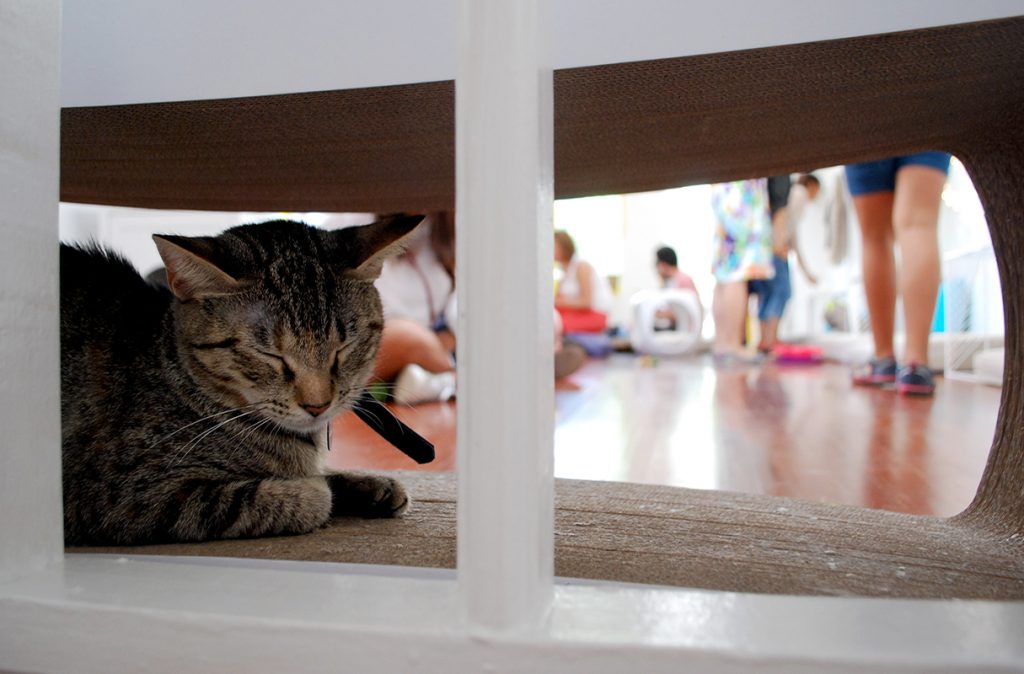 And others took to higher ground.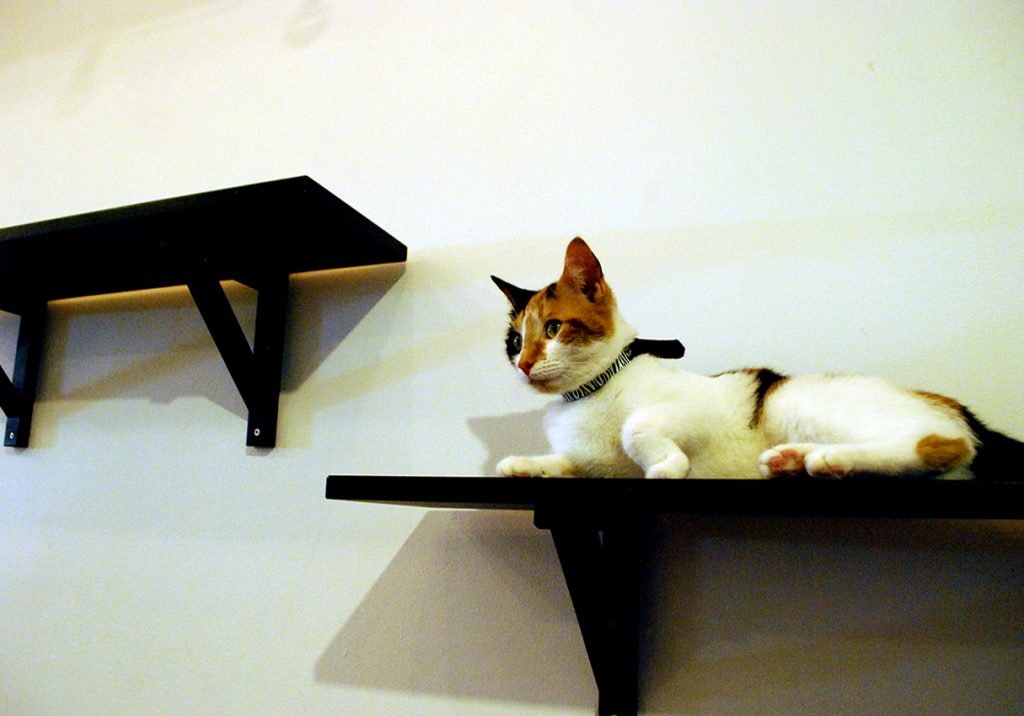 But most of the cats are purr-fectly happy to get all the attention they can get.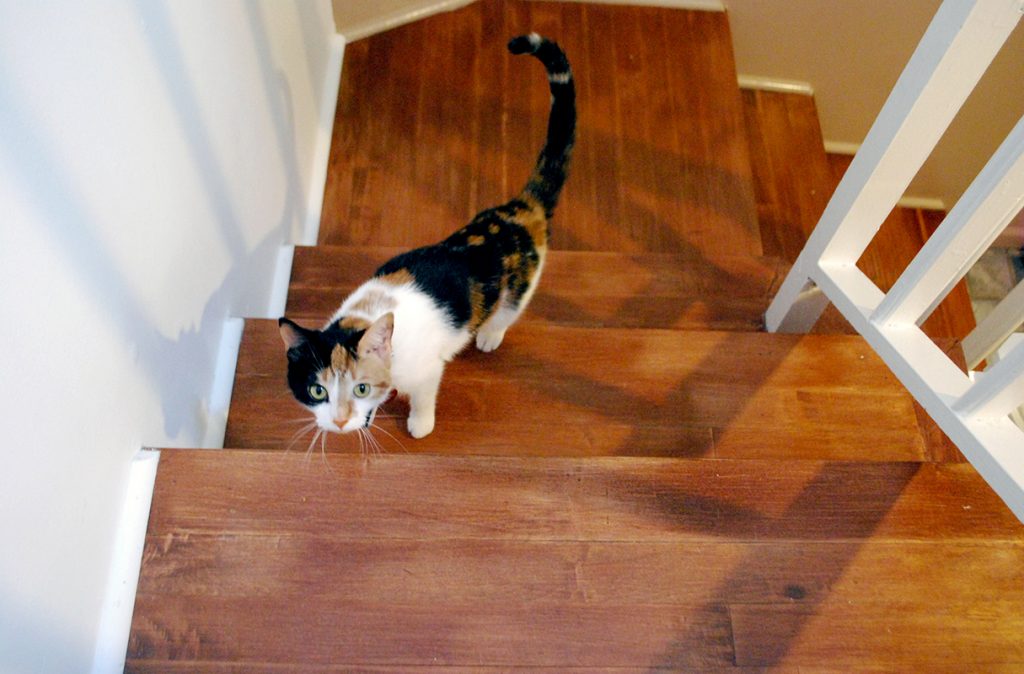 To learn more about Crumbs & Whiskers, go to crumbsandwhiskers.com