This summer brought a bounty of restaurant openings to Washington, and what's most exciting: the variety. Spend the slow months exploring chic spots downtown, barbecue joints in the 'burbs, small neighborhood hangouts, and even a cat-filled cafe.
934 Palmer Alley, Northwest
CityCenterDC is the District's most stylish development, and this French newcomer fits like an Hermès glove. The first floor patio and lounge take cues from Cannes with its orange-and-white motif, Champagne "piscine" cocktails, and DJ spinning relaxed beats. Upstairs the dining room prepares plates fit for the Mediterranean diet, eschewing butter for 30 varieties of olive oil.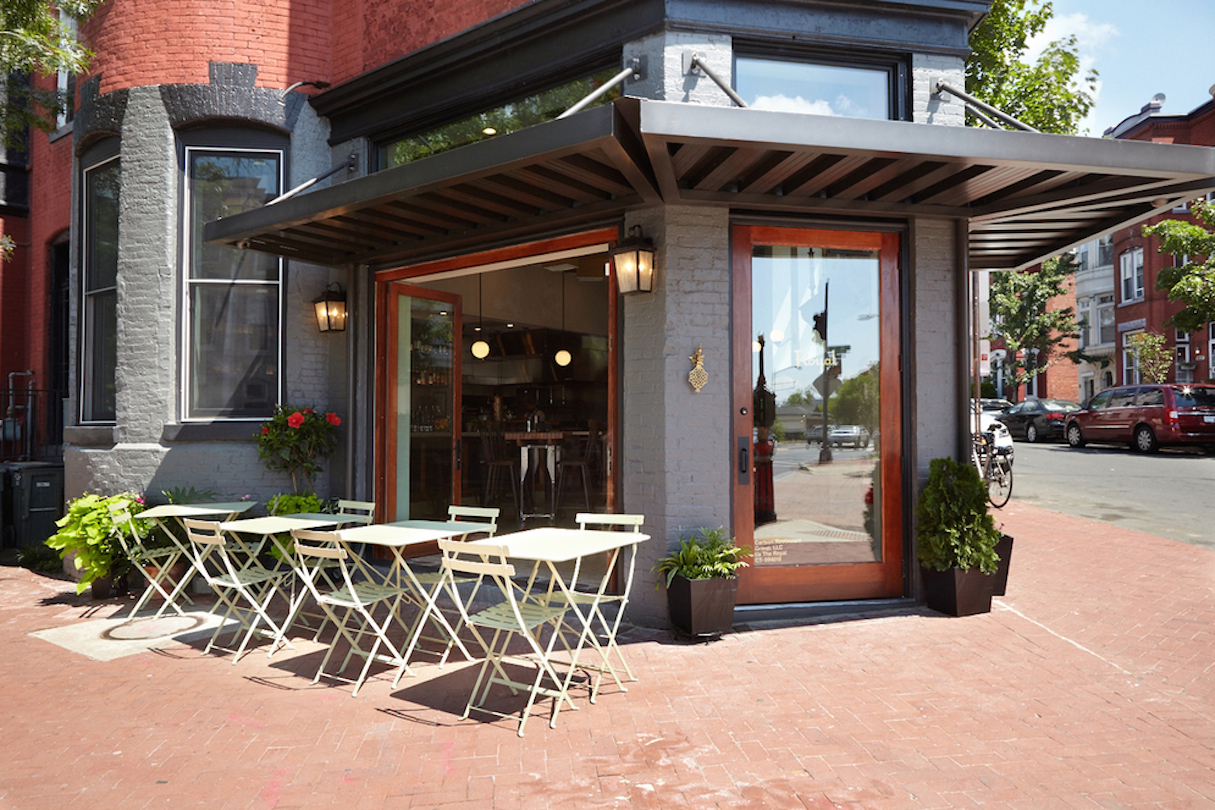 501 Florida Ave., NW
The team behind popular U Street wine bar Vinoteca are behind Ledroit Park's new neighborhood joint. The breakfast and all-day menus lean Colombian due to co-owner Paul Carlson's family roots—think fried egg or beef short rib-stuffed arepas, grilled avocado salad, and Caiparinha cocktails. A hand-crank ice machine shaves the cold stuff to-order for boozy slushies.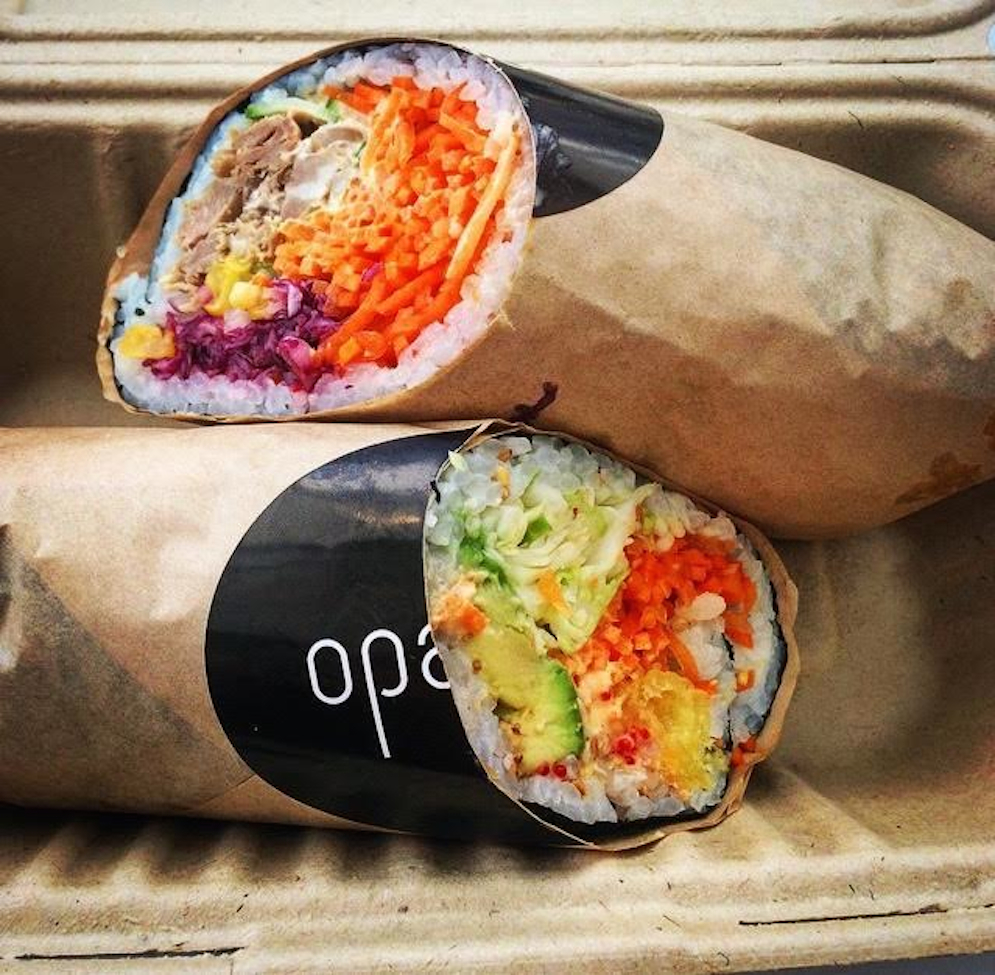 825 14th St., NW
Sushi meets burritos at this independent eatery near McPherson Square, which dishes out seaweed-wrapped rolls of Taco Bell-ian proportion. Fillings range from tuna sashimi with avocado, pickled fennel, and tempura crunch, to cooked options such as the Crazy 88 stuffed with roasted pork and kimchi slaw. Consider taking your friend who complains that sushi isn't filling.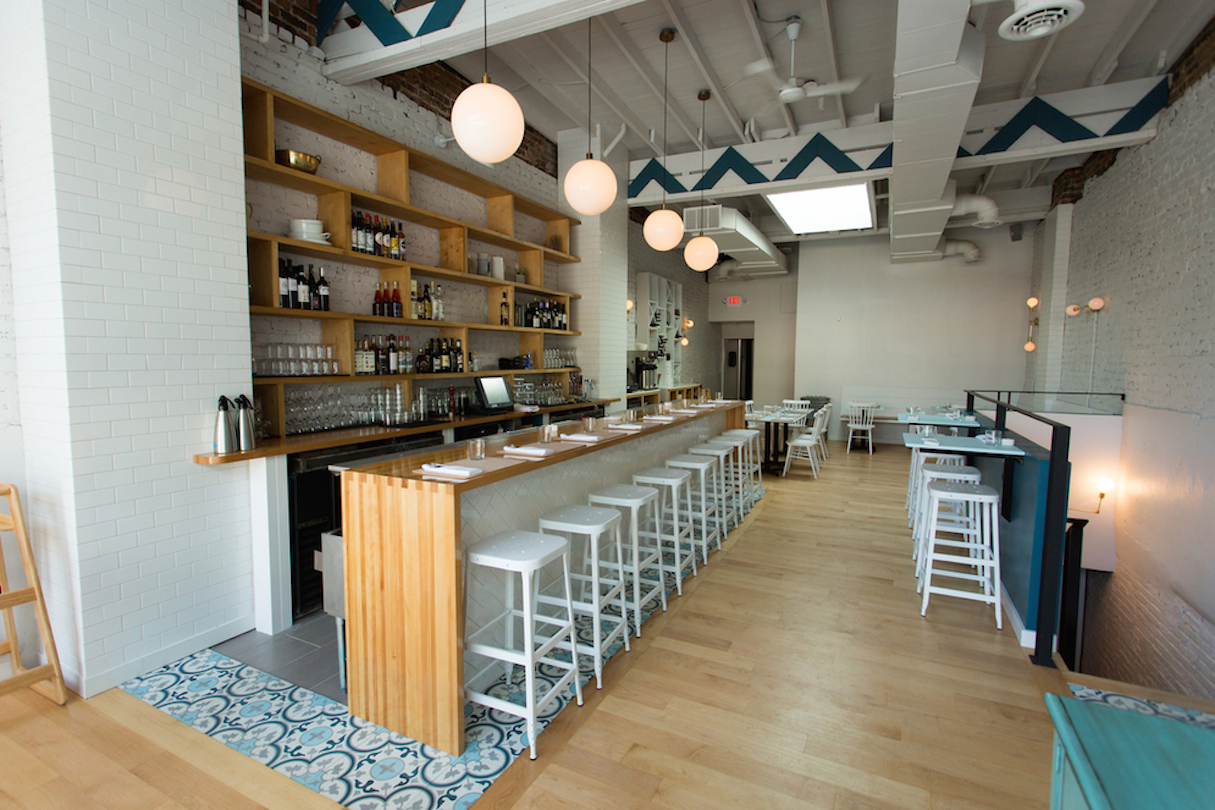 2214 Rhode Island Ave., NE
Woodridge is now home to ambitious new restaurant from Boundary Road co-owner Karlos Leopold and business partner Erin Lingle. The kitchen crafts a mix of Mediterranean small plates and shareable platters such as chicken liver-stuffed grape leaves and Basque seafood stew, while the bar focuses on Amaro liqueurs (house-made, local, and traditional Italian). Blue and white tones throughout the bi-level space hint of the sea.
3211 O St., NW
Washington's first "cat cafe" is mainly about the felines—guests pay $10 to $12 per hour to hang with the kitties, all up for adoption through the Washington Humane Society. Sustenance comes in the form of coffee drinks, milkshakes, cookies, and cuteness.
2909 District Ave., Fairfax
The Mosaic District gets a cozy new addition thanks to the Dolcezza Gelato & Coffee owners, who've teamed up with several local bakers, brewers, and other artisans for their new cafe. In addition to the familiar gelato pops and Stumptown coffees, customers can grab Red Apron sandwiches, DC Brau beers, Paisley Fig pastries, and antipasti snack boards.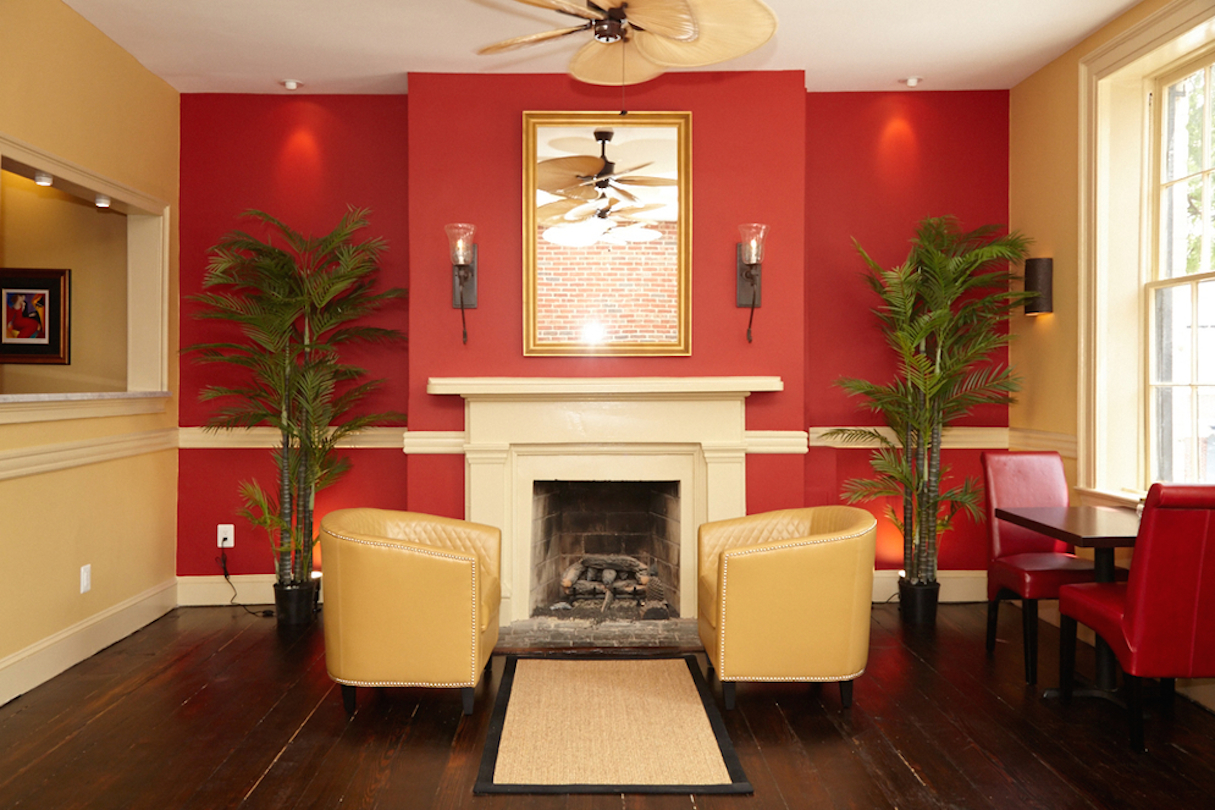 703 King St., Alexandria
Southern charm meets Old Town at this Charleston-esque restaurant and bar, housed in a two-story historic building. An airy sidewalk-level dining room riffs on classics like sweet tea-brined fried chicken and quinoa hushpuppies, while barmen above pour Old Fashioned cocktails in a genteel lounge.
1602 Village Market Blvd. SE, Leesburg
Barbecue, bands, bourbon, and beer are the theme of this 'cue joint. Massive smokers deliver dry-rubbed meats, which can be sauced with a variety of house-made condiments. Live music is free most nights, while weekends bring a wallet-friendly brunch buffet with bacon sticky buns and barbecue Benedicts.
An upbeat vibe, colorful decor, and eclectic Latin-fusion menu are all part of New York-based chef Alex Garcia's new restaurant, a spinoff of his Manhattan original. The 220-seat space accommodates a variety of dining styles, from casual burgers to shareable platters of seafood paella, plus a quick-grab "paladar" for ready-made Cuban sandwiches. An outdoor patio calls for rounds of frozen rum cocktails.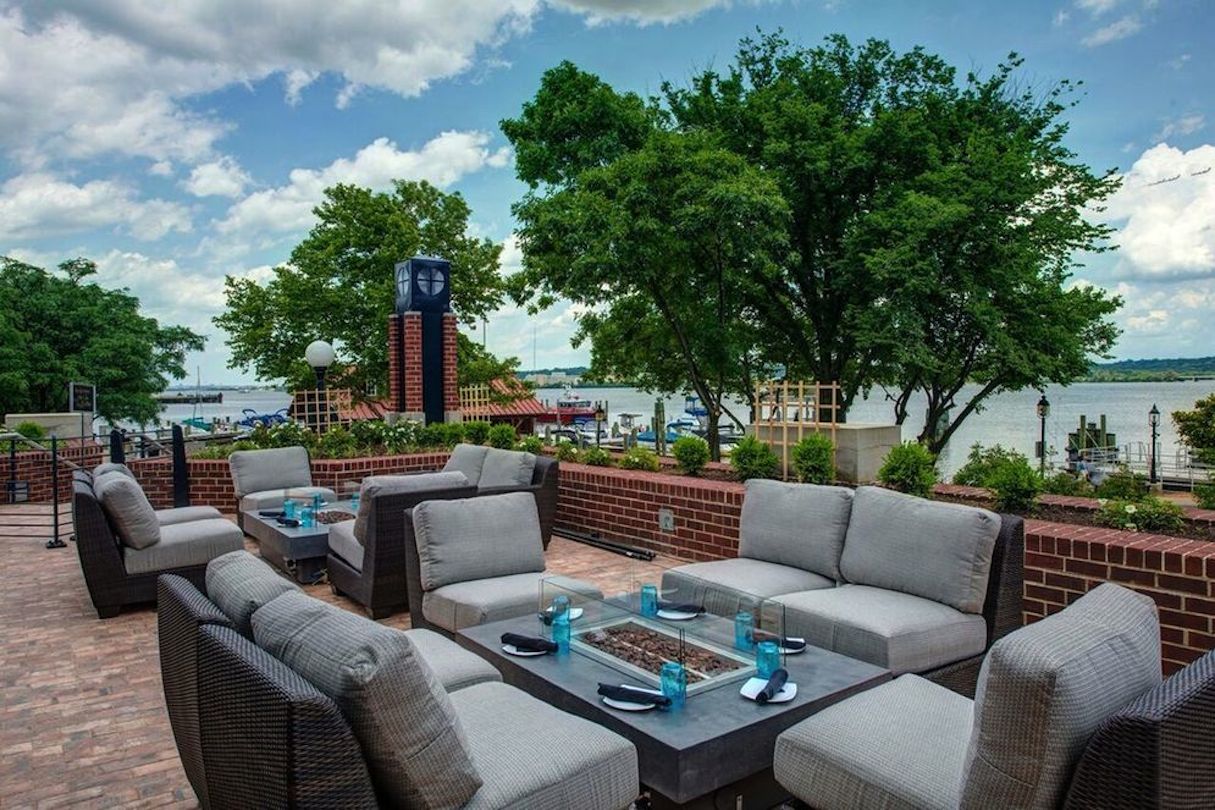 5 Cameron St., Alexandria
Sip sangria by the Potomac River at this nautically-themed bar/restaurant, which boasts two large patios overlooking the water. Seafaring themes run throughout, from a "crow's nest bar" on the upper level to a raw bar below, and a menu of crab cakes, steamed mussels, and other fin-fare.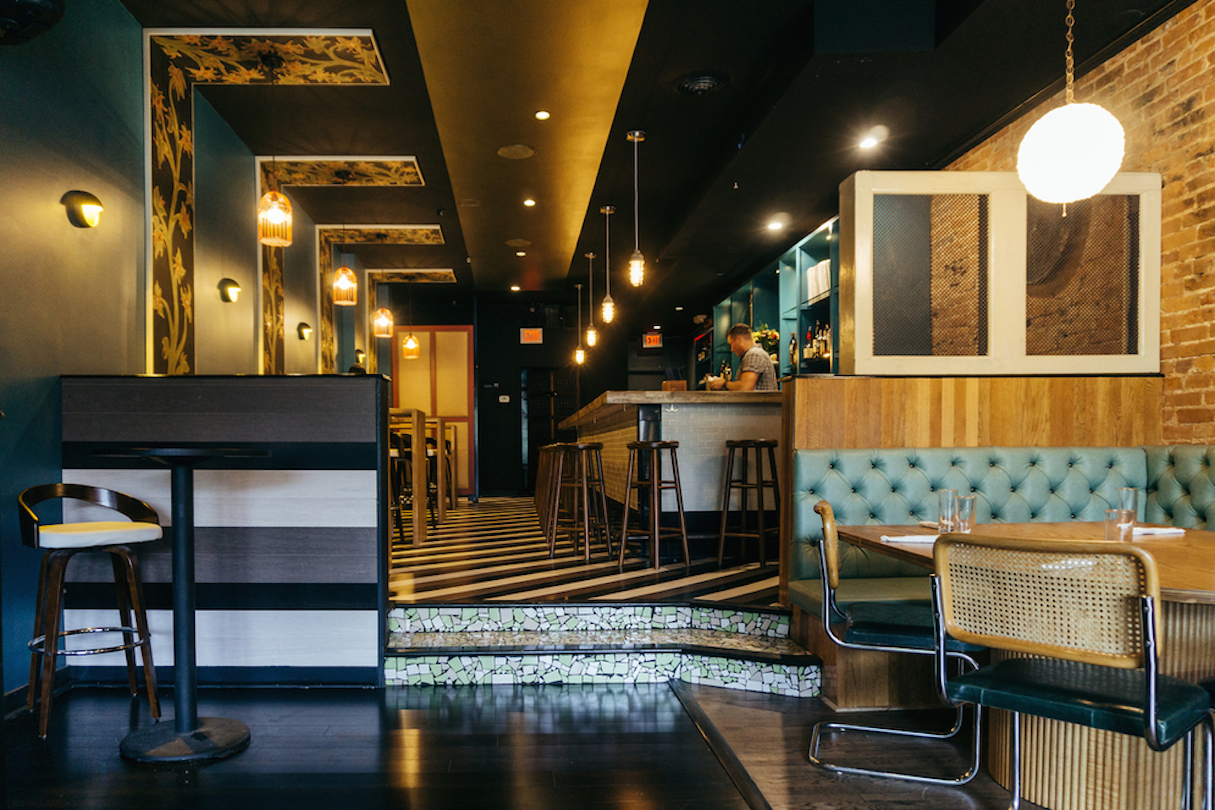 2477 18th St., NW
Adams Morgan gets a cool hangout with the arrival of this bar/restaurant, which mixes vintage decor, non-stop tunes, unfussy cocktails, and retro eats. Owners Alisha Edmonson and Joe Lapan are also behind the vinyl record/sandwich shop next door, and are in the process of building a live performance space in the basement, set to debut later this summer.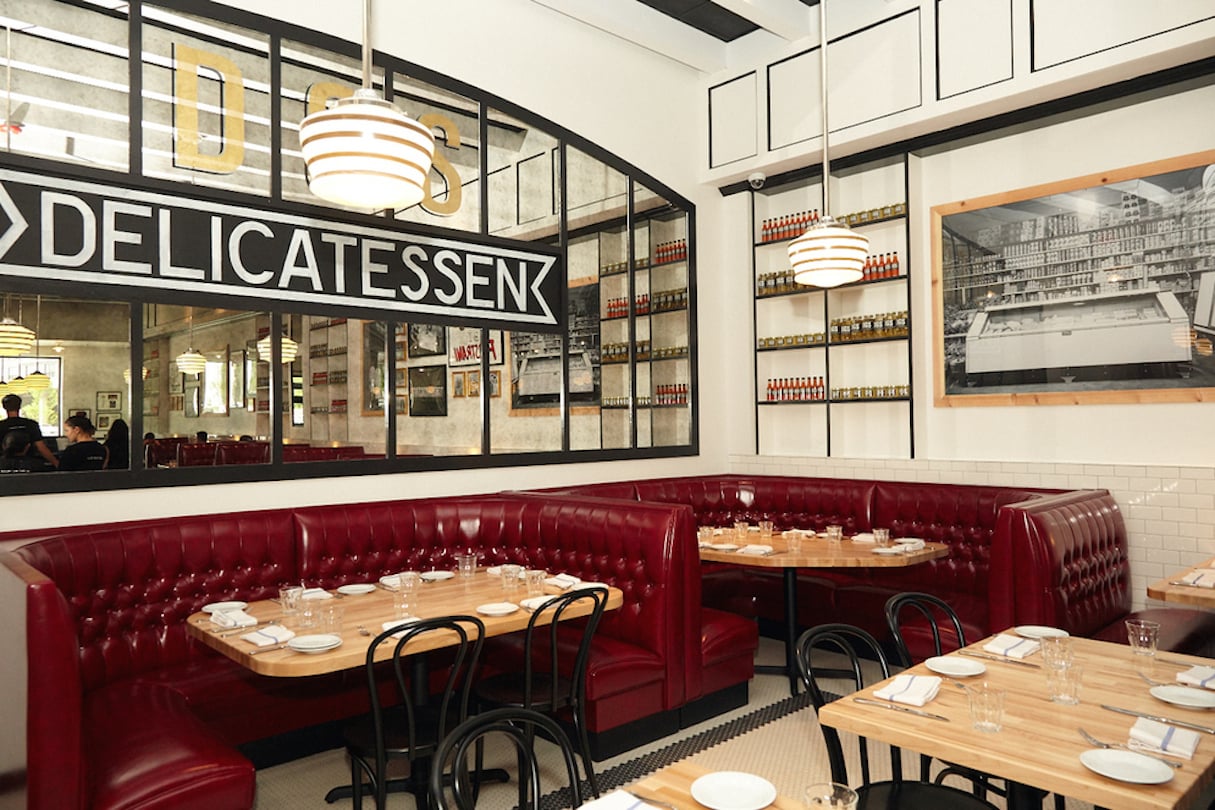 A near-identical sister deli to the original DGS arrives in the Mosaic District. Expect a similar menu of piled-high pastrami sandwiches, duck fat matzoh ball soup, and crispy schnitzel, here served in a larger dining room outfitted with a spacious bar.