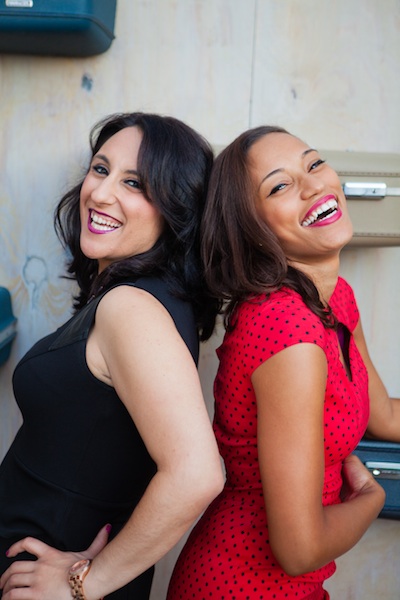 A Silver Spring event design duo—Nar Hovnanian and Sugar Taylor—are behind Taylor & Hov, and they've planned weddings with budgets from $35,000 to $300,000. Here's their tips to make your budget work for you.
Cut costs where your guests won't notice the difference.
Get a small cake to cut and have sheet cakes in the back to feed guests. Don't print menus and programs for everyone; you can display one program creatively for all to see using a large frame, and either skip menus entirely or print just one per table. Save money on food by opting for a buffet meal or hosting a brunch wedding.
Avoid Pinterest envy.
It's easy to see something on Pinterest and say I want that! Executing it for 150 people, on the other hand, can cost a lot more than you think. Start planning your design early enough to have wiggle room. A good event designer can look at a Pinterest board and tell you approximately how much that design will cost for your guest count.
Never skimp on your photographer or flowers. Pictures are so important—make sure you pay for quality! Choose a photographer whose work you are excited about. Please don't try to do flowers yourself. It's an added stress that you won't want to think about the week before your wedding. Instead, save money by shopping for local and in-season blooms.
Limit your liquor.
Don't go for a full bar. Instead choose, beer, wine and one or two signature cocktails to cut down on alcohol costs.
Remember: Products are pricey.
Rentals, purchases, food, alcohol, flowers, linens—all the details cost money. Go with the standard dining ware that your caterer has to offer, use the same chairs for both your ceremony and reception, and try your best to utilize what the venue already has.
Trim your guest list.
The more guests you have, the larger the budget. If you don't want to spend much on your wedding, keep it intimate.
Related: Taylor + Hov Used Hanging Terrariums as Decor in this Long View Gallery Wedding