It isn't often that the talented folks at Design*Sponge feature a home located in DC, but when they do, they really pull out all the stops. Ibie and Jeff Falcusan purchased this 1941 brick colonial in the District five years ago and have turned it into a chic, comfortable family home for themselves and their son, Jude. Here's how they made the most of the space:
Symetrically placed mirrors bounce natural light around the room, and greatly open up the space, making it appear much larger and airier than it really is. Plus, the cozy arrangement around the fireplace looks perfect for entertaining and for nights curled up with a good book.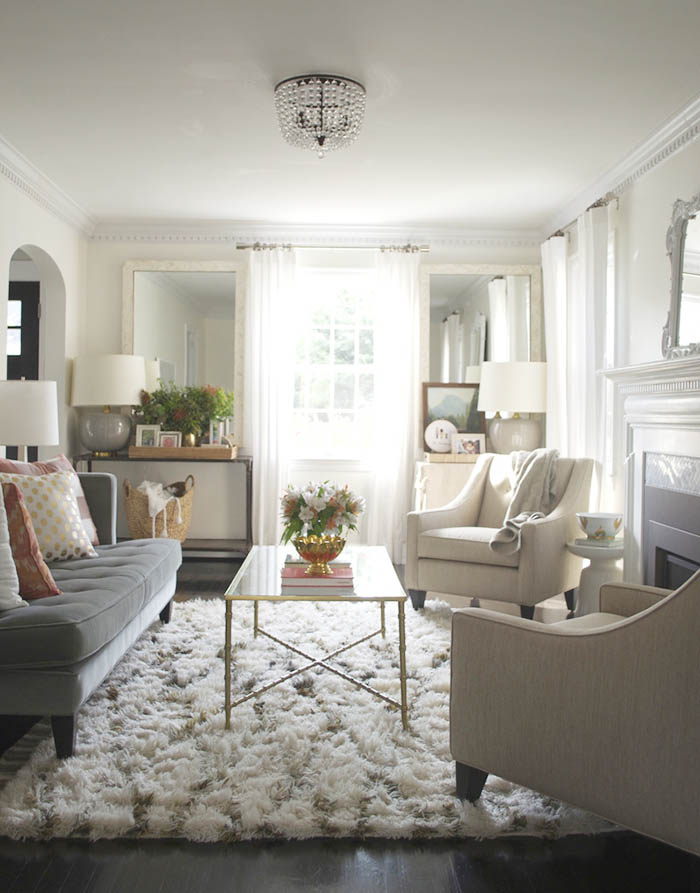 Ibie calls their kitchen her "spirit animal" and it's easy to see why. With a relocated window that looks over the backyard and all that white cabinetry and marble tiling, it's both classic and modern at the same time. I really love that footed silver punch bowl oh-so-casually holding paper towel rolls in the corner.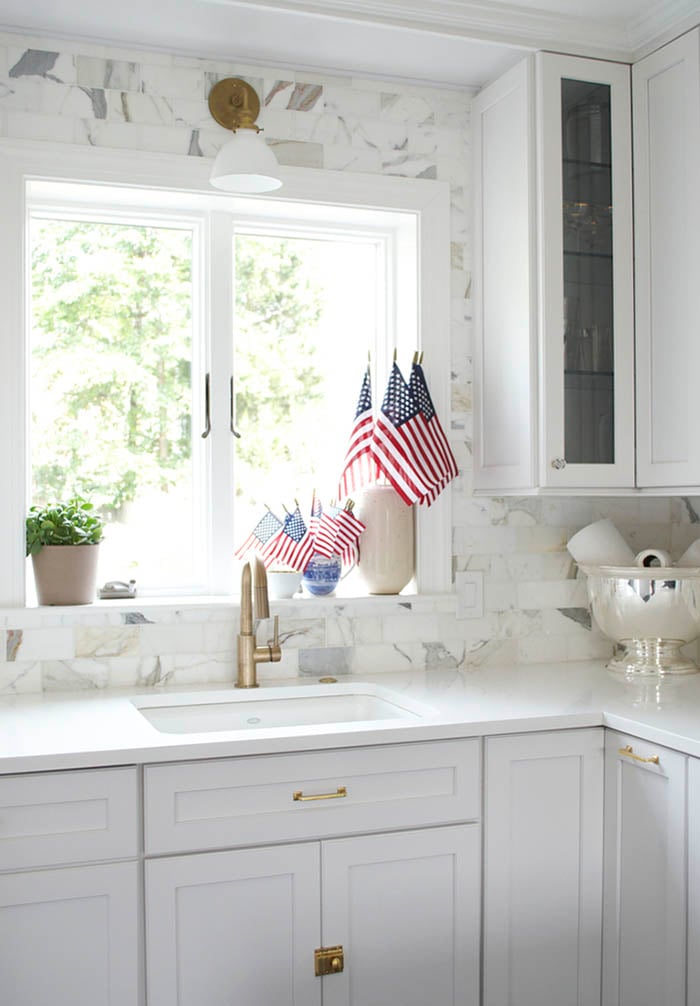 The sunroom, an addition to the original home, has a wall of groovy paint-by-numbers arrayed above the couch as a playful take on the gallery wall. And the space under the cozy little corner daybed was ingeniously turned into drawers for extra storage.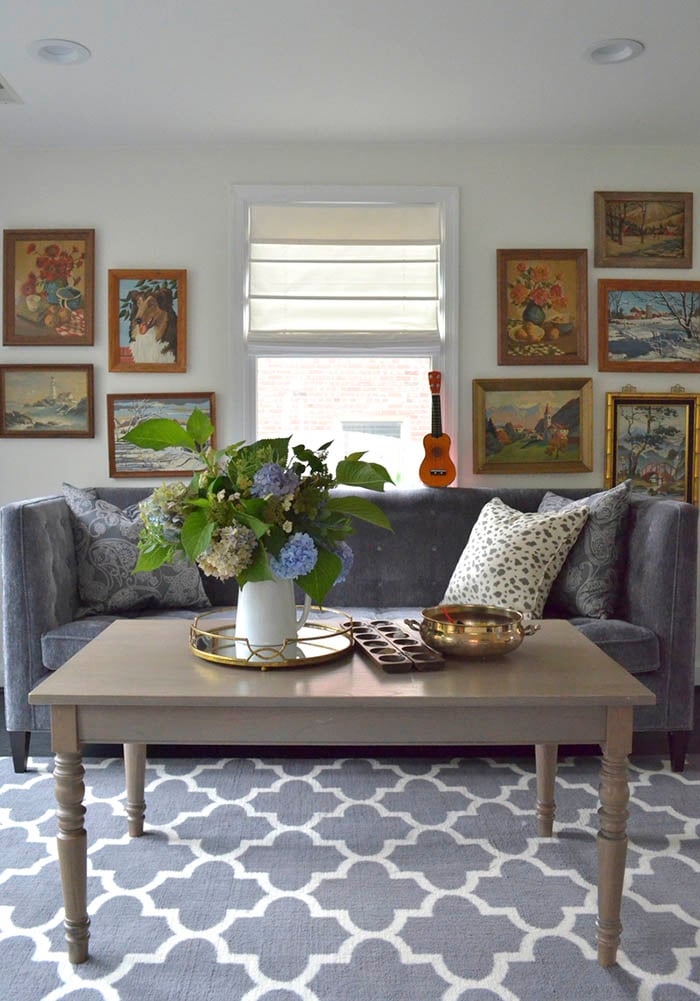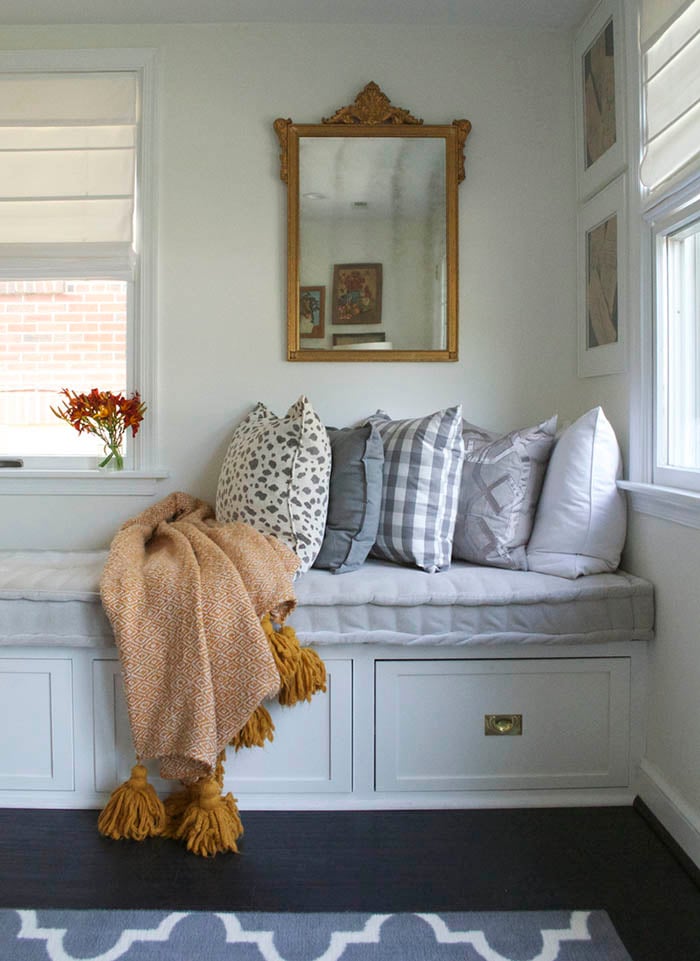 The upstairs bath follows the same set of strictures as the kitchen: it's clean and white, with a burst of fresh greenery. Hex marble tiles on the floor and subway tiles on the wall keep things classy and bright.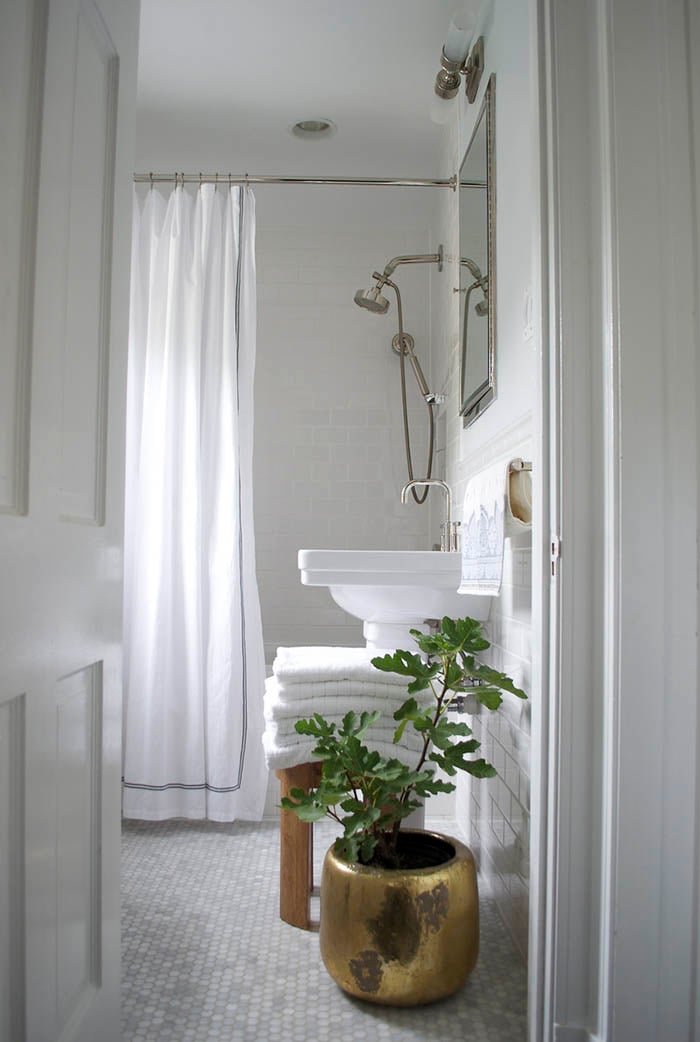 To see the rest of this beautiful DC home, visit Design Sponge.