It's a given fact that if you ride the Metro in DC, you complain about the Metro in DC. But even though the trains break down or have delays and sometimes individual cars aren't air conditioned and the platforms are sauna-like, you don't have to leave it up to Metro to make your commute pleasant. Here's 12 products that will help you help yourself to enjoy that hot, crowded ride around town.
Let's start with a blister-free walk to the train.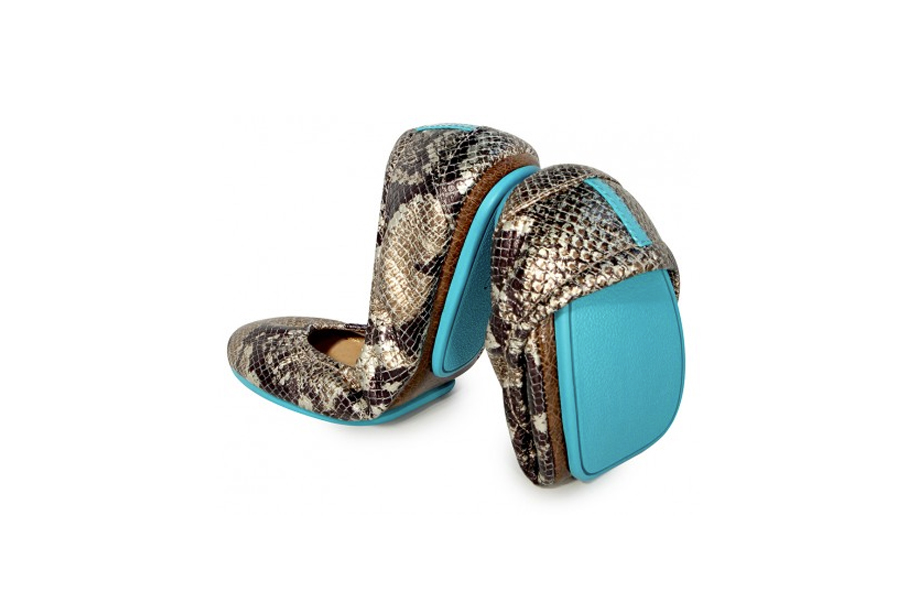 There's no need to wear your heels for your half-mile hike to your nearest Metro stop when Tieks makes a complete line of foldable flats in all different colors. Once your walk is over, fold them up and slip them into your handbag. Copperhead Snake flats, $295 at Tieks.
Carry your heels in a grocery bag upgrade.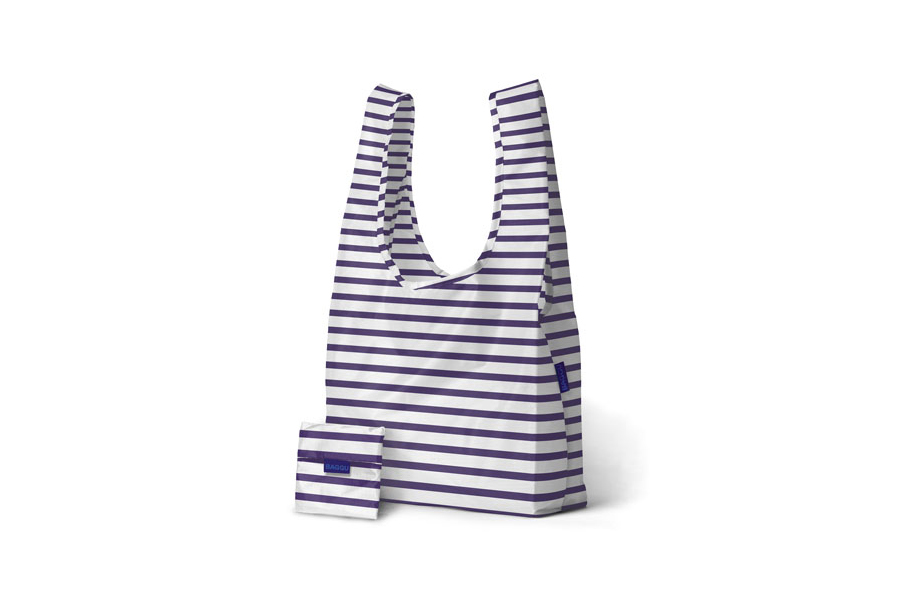 Though that Giant bag may be easy to grab, stuff in your shoes, then crumple into a ball at the bottom of your purse when done, this Baggu carry-all looks nicer, can still be folded and stuck in your purse after it's done carrying your heels, and it won't get punctured by your stilettos. Standard Baggu in Sailor Stripe, $9 at Baggu.
Stop doing the phone and SmarTrip card fumble.
If you're like most Metro commuters, your cell phone is glued to your palm throughout your transit. Make it easier on yourself–instead of digging through your bag or pocket for your Metro card, keep it handy by tucking it into the back of your phone case. iPhone6/6s Wallet Case, $39 at Amazon.
Cool off, quickly.
Granted, these towelettes may be more commonly used by women suffering from hot flashes, but when you find yourself sprinting to slip into a train that's about to take off, only to find yourself in one of the non-air conditioned compartments, you'll be grateful for these cooling wipes that will help you to chill out. Ban Total Refresh Cooling Cloths, 60 Count for $14.99 at Amazon.
Don't be "that guy" with the bulky bag.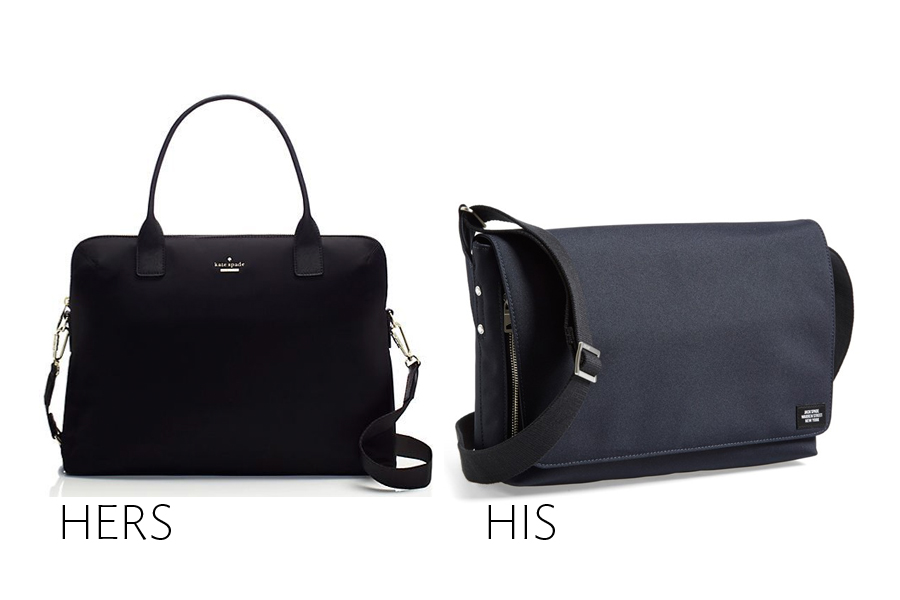 Take a break from unknowingly whacking people with your backpack or tripping others up with your roller bag and try one of these ultra-slim messenger bags instead. They'll stick close by your side and keep your belongings safe, plus, they'll ensure you don't overpack and carry more than you need. Hers: Classic Nylon Davney Laptop Bag, $248 at Kate Spade. His: Commuter Nylon Site Messenger Bag, $198 at Jack Spade.
Avoid a squished sandwich without lugging a lunch box.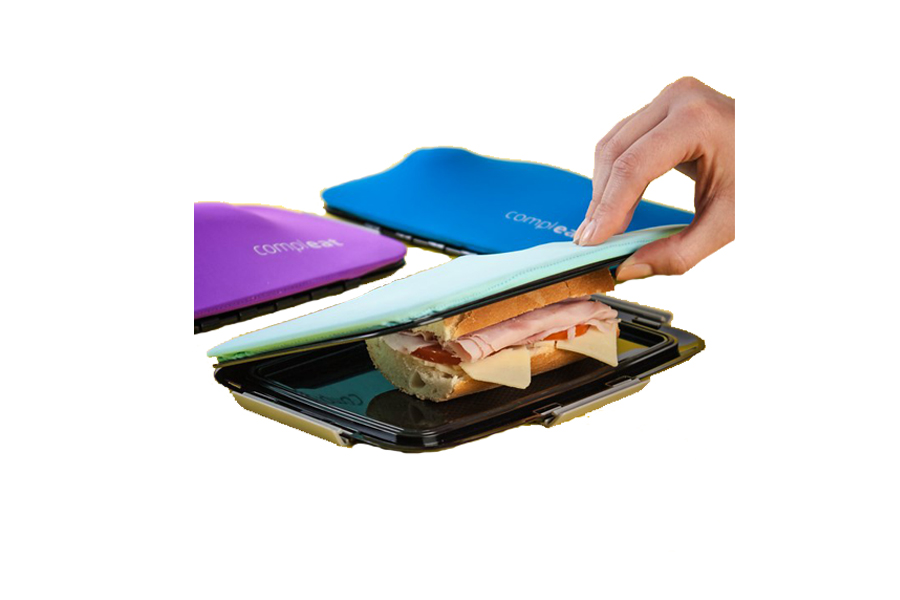 Lunch boxes are just one more thing that you have to carry, most are designed for grade school students with the cartoon characters to match, and with many office buildings equipped with refrigerators, they're just plain unnecessary. But if you find fishing out a smooshed sandwich from the bottom of your bag at lunch time less than appetizing, this twist on tupperware will keep your food flat and can easily fit into the slimmest of laptop bags. Compleat Foodskin Flexible Lunchbox, $9.90 at Amazon.
Shut out the noise.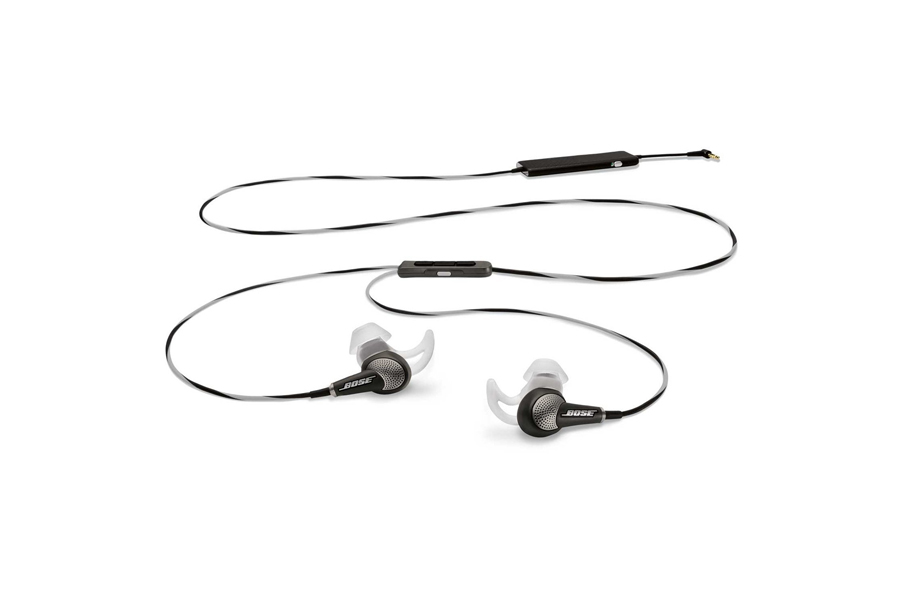 While over-the-ear headphones may be the best at blocking out the screeching tracks or the chatty commuters across the train, these earbuds are far more compact and discreet to help you ride in peace. Afraid you'll miss your stop? Turn on "aware mode" so ambient noise is decreased, but you can still hear the conductor's calls. Bose QuietComfort 20i Acoustic Noise Cancelling Headphones, $249 at Amazon.
Don't let your phone die.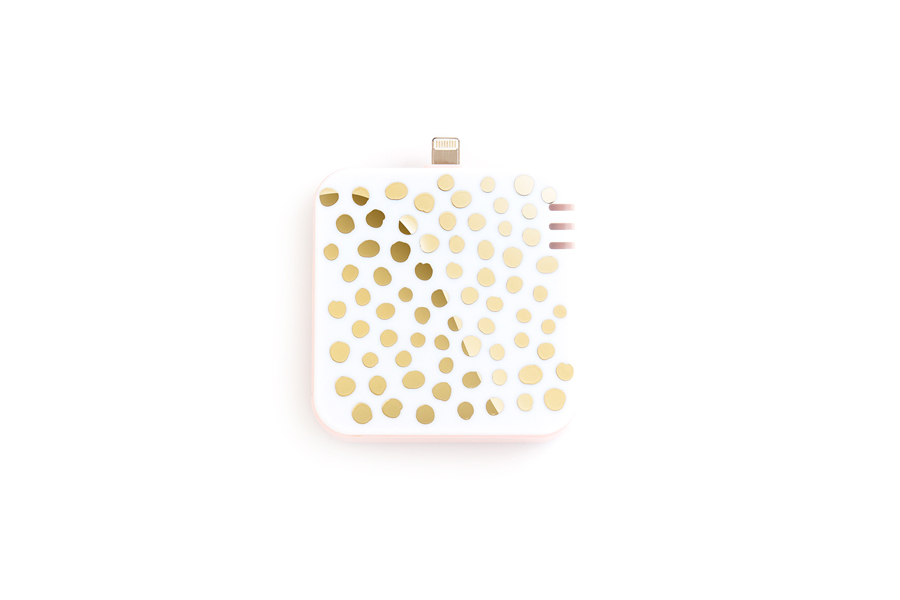 No one wants to ride the Metro with a dead phone. It's best to keep your phone charged–otherwise how would you tweet your complaints? Back Me Up Mobile Charger, $31 at Amazon.
Opt for free entertainment.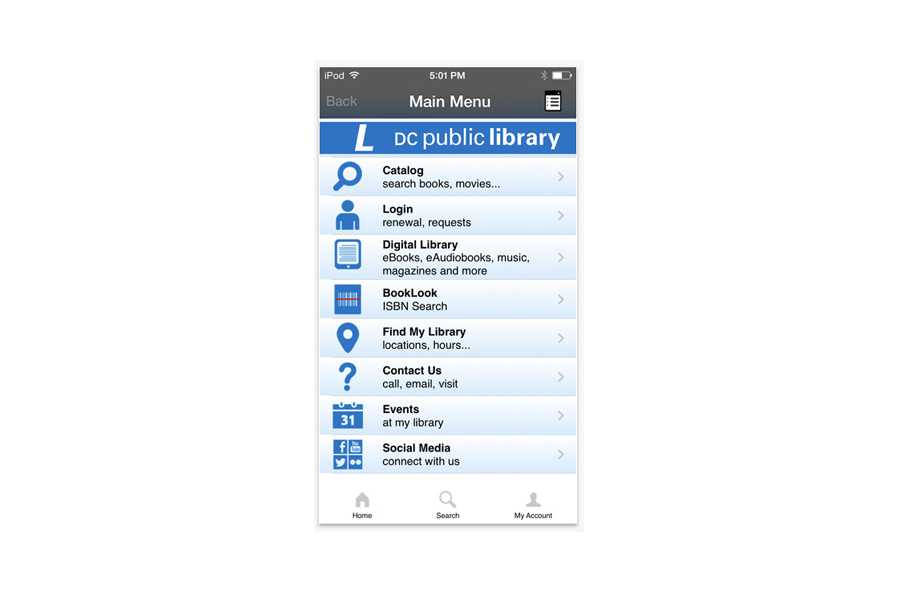 Many Metro commuters read e-books while riding, but through the DC library app you'll be able to access the free Digital Library to download reading material on the go, without paying Amazon $9.99 for a new novel. DC Public Library, free at iTunes.
Remain unstained.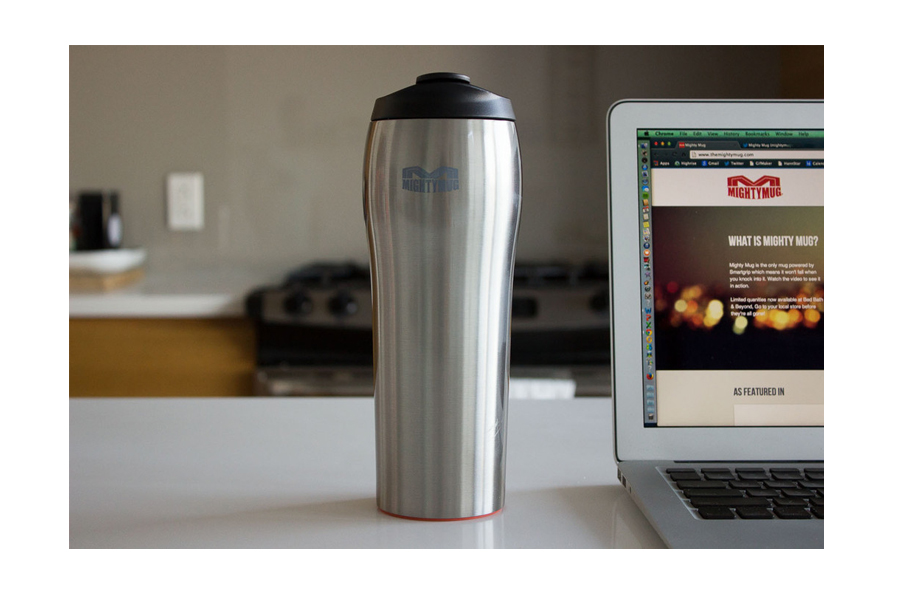 Though eating and drinking on the Metro is illegal, you may want to safely transport hot coffee from home to the office. For that moment or two when you need to set it down to get seated, avoid dumping burning, staining liquid all over you or your train mates with this mug that grips to whatever surface it's placed on to avoid tipping over. The Mighty Mug in Stainless Steel Silver, $24.99 at Mighty Mug or get it in a variety of colors at Amazon.
Always be prepared.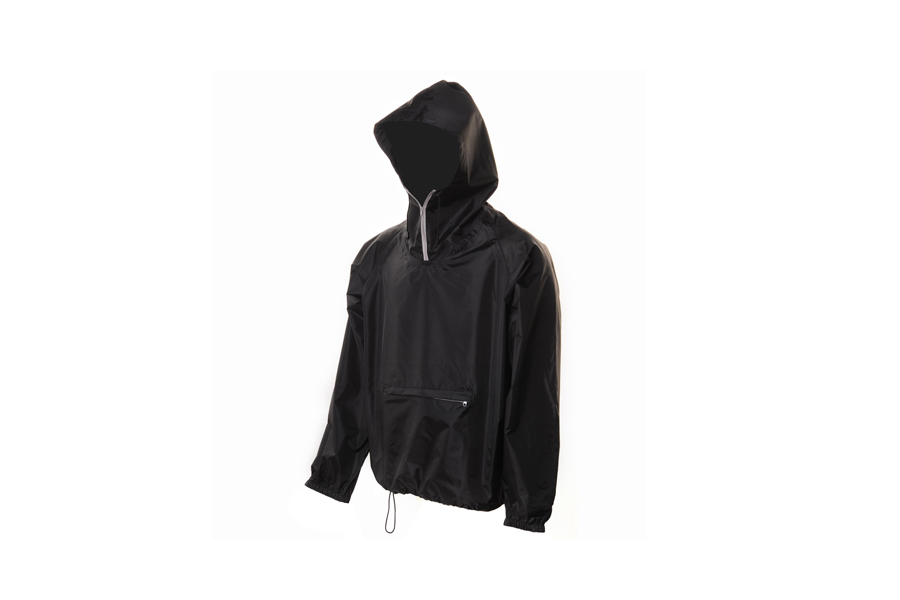 One can never be to sure when Washington's skies are going to open up to a volatile rain storm. You're better off having a rain coat handy for the next time you emerge from underground to find it pouring, and this one will fold up tight to take up little space in your bag. Easy Carry Wind Rain Jacket by 4ucycling, $12.99 at Amazon.
Pack for a quick touch-up.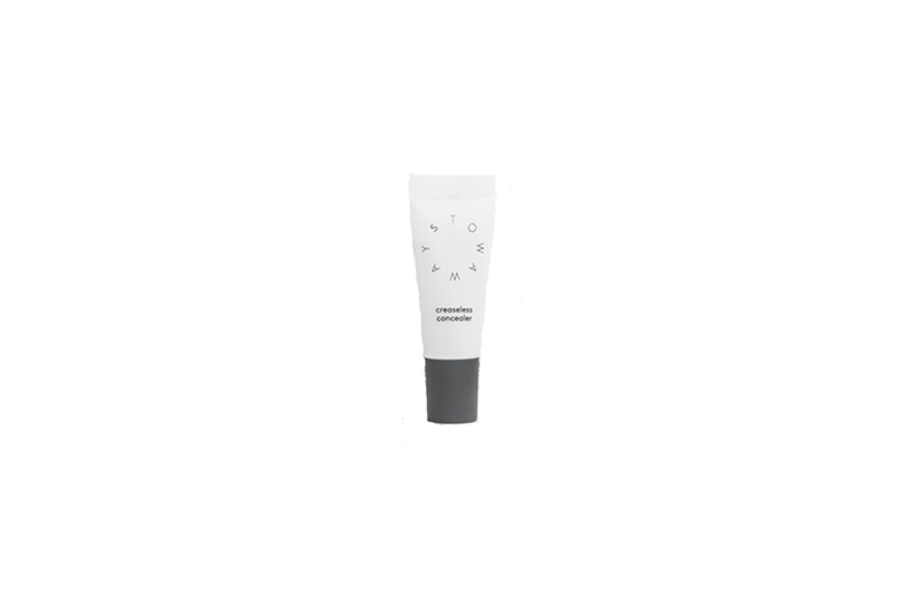 After a sweaty Metro ride, your makeup may need a touch up. This purse-friendly concealer is a quick way to brighten your face, even after it's gone through a Metro exhaust steam bath. Creaseless Concealer, $16 at Stowaway Cosmetics.