Mindy Kaling's September appearance at Sixth and I sold out in two minutes. These 14 shows haven't sold out yet, but you should really buy tickets for them soon.
Chelsea Clinton
Thursday, September 24 at 7 PM
In Clinton's new book, It's Your World, the former first daughter covers a range of topics—from poverty to endangered species—and discusses how we can become inspired to overcome the world's challenges. A ticket gets you a copy of the book and a signature from Ms. Clinton. Don't expect to snap a selfie with Chelsea, though. Posed photos and remarks from the author aren't on the schedule. $19.
Lenny Kravitz
Tuesday, September 1 at 8 PM
The "American Woman" singer comes to Washington this September for a night of rock music and outrageous style. The four-time Grammy winner will bring his greatest hits—both new and old—as well as plenty of pairs of sunglasses. $40 to $75.
Gilmore Guys Live: A Stars Hollow Town Meeting
Saturday, August 22 at 8 PM
Two male podcasters with an undying love for all things Gilmore Girls take their show on the road and make a stop in DC. Join them as they chat about favorite episodes, analyze characters, and "bro out." $15.
Ina Garten: Barefoot Contessa
Thursday, October 8 at 7:30 PM
Home cooks won't want to miss this chance to see Food Network's favorite Hamptonite. Ina Garten will share tales and tips of her experiences as an Emmy-winning TV personality and a culinary star. An audience Q&A will follow, so come prepared with a question or two for the Barefoot Contessa. $65 to $75.
Savion Glover
Thursday, August 27 and Saturday, August 29 at 8 PM
The tap dance legend brings his Tony Award-winning quick steps to the Howard Theatre stage. With several movie, TV, and Broadway appearances under his belt, Glover is sure to put on a captivating performance with a mix of both choreographed and free-style moves. $35 to $55.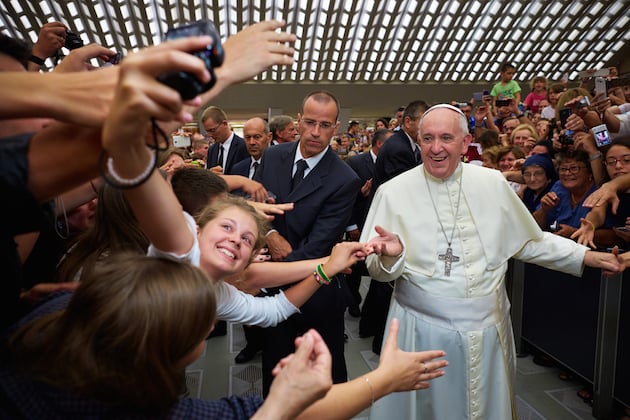 Pope Francis and the New Vatican
Wednesday, September 16 at 7:30 PM
Study up on your papal knowledge before the Holy Father touches down in DC later in the month. National Geographic editor-in-chief Susan Goldberg will moderate the conversation with a special guest from the Archdiocese. $22.50 for members, $25 for non-members.
Ed Sheeran
Tuesday, September 22 and Wednesday, September 23 at 7:30 PM
The popular British singer/songwriter will perform in DC for two nights, bringing along "Jar of Hearts" singer Christina Perri as an opener. Known for his soulful acoustic stylings, Sheeran promises to entice audience members with his tender lyrics and impressive loop pedal harmonies. $33 to $90.
Nick Jonas
Tuesday, September 29 at 7:30 PM
Gone are the days of the Jonas Brothers, but the youngest JoBro has picked up the performance slack. Following his appearances on NBC's The Voice last season, Jonas put together a nationwide concert tour that showcases his new musical vibes and solo career–sans brothers. $29.50.
MS MR
Thursday, October 1 at 7 PM
The New York-native indie pop duo just released their second album in July. Soon they're taking their Florence and the Machine-like vibes on an international tour. Catch them at their DC stop this October for a show of beat-driven tunes and psychedelic lights. $30.
Beautiful—The Carole King Musical
October 6 through October 25
Follow the musical journey of King from her role in a songwriting team to her brilliant and successful solo career as one of history's greatest contributors to pop music. $39 to $150.
An Intimate Evening with Anderson Cooper and Andy Cohen
Saturday, October 17 at 8 PM
Ever wondered what it would be like to have Anderson Cooper and Andy Cohen chatting in your living room? Wonder no longer as the CNN and Bravo hosts star in a completely unscripted show where they talk about anything and everything. You'll laugh, cry, cringe, and clap right along with them. $75 to $125.
Craig Ferguson
Monday, October 19 at 7:30 PM
Need a laugh? Craig Ferguson's comedic wit is sure to delight audiences; relive The Late Late Show glory days with our favorite Scottish funnyman this fall. $46 to $56.
Antigone
October 22 through 25
Sophocles' classic tale gets a contemporary portrayal on stage this fall when renowned actress Juliette Binoche plays the role of Antigone in one of history's greatest tragedies. In the wake of her brother's death, Antigone chooses familial loyalty over patriotism when she decides to bury her brother—a national traitor—against the governor's orders. $69 to $145.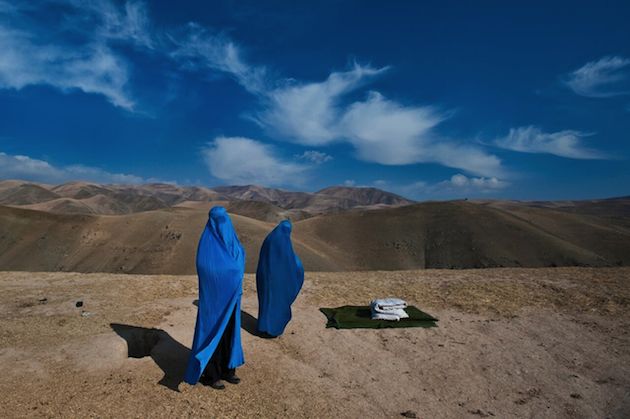 It's What I Do: A Photographer's Life of Love and War
November 11
Photojournalist Lynsey Addario shares her experience as a war zone reporter, explaining how she balances her safety with capturing the perfect photo. She's gotten kidnapped twice and experienced numerous death threats. She's also earned a Pulitzer Prize. Don't miss this chance to hear her story and see her photos. $22.50 for members, $25 for non-members.