It may be 93 degrees outside, but if you're a woman who works in an office, you're likely still reaching for the hot coffee and wishing you'd stashed a fleece blanket under your desk.
The reason you're so cold at work has to do with the fact that the ages-old formula used to set office thermostats was developed around the needs of a 40-year-old, 154-pound man. So it makes sense that once you arrive at work in your sleeveless summer dress–sensible for Washington's extreme heat and humidity–you start to freeze.
While wearing pants is a good start to keep the chill at bay, your best bet for staying warm is layering your lightweight blouses with a jacket once you've settled in at your desk. Though the arctic air conditioning may have you dreaming of a puffy parka, here are 17 jackets that won't look out of place with your work wardrobe–all under $100.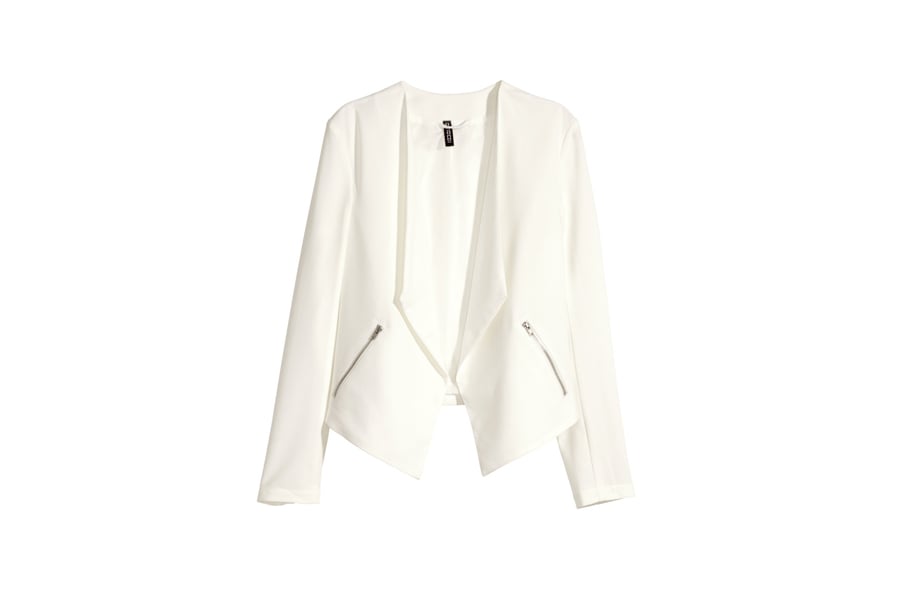 This classy crepe jacket is accented with zippers for some extra flair, $24.99 at H&M.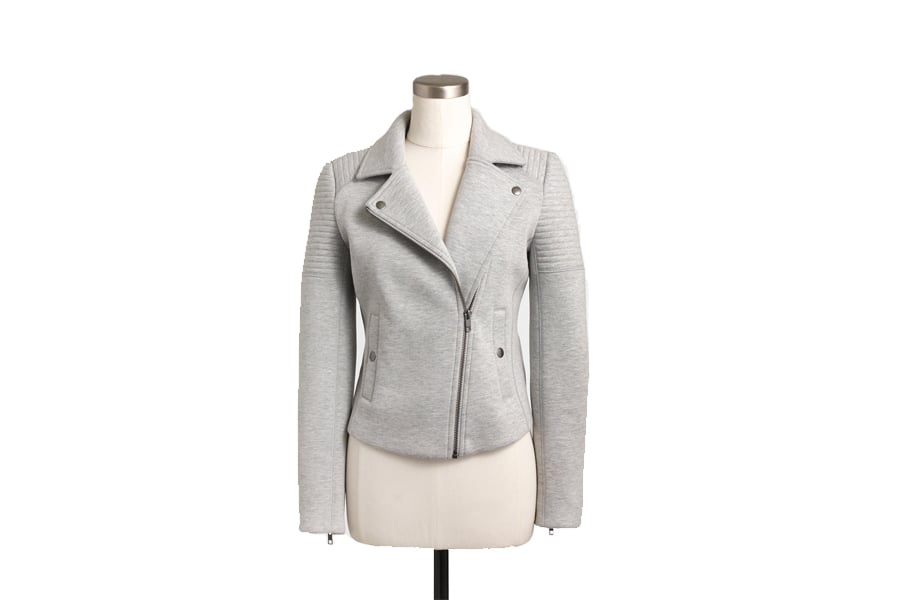 Made with cozy sweatshirt material but structured like a motorcycle jacket, $98 at J. Crew Factory.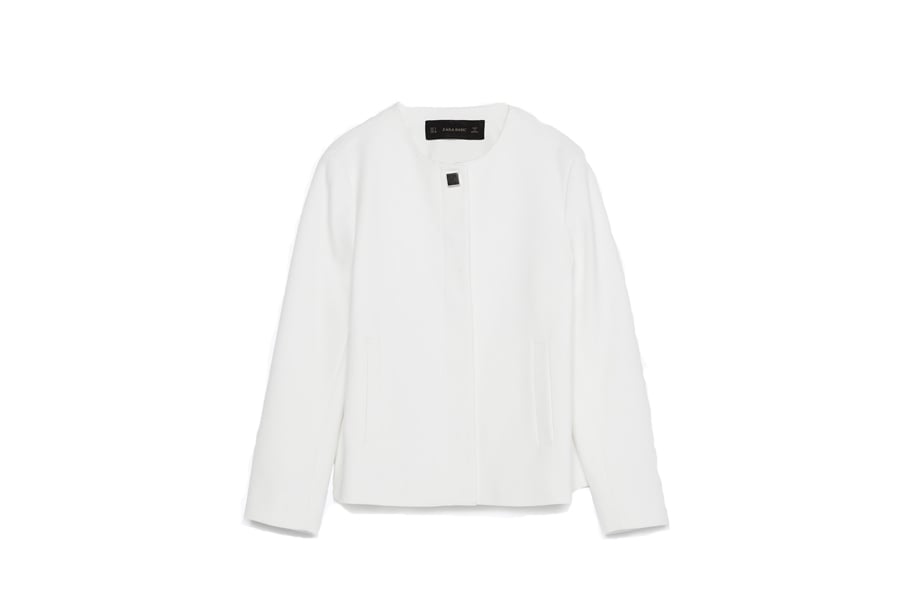 This crepe blazer is drapey, easy, and will go with anything, $69.90 at Zara.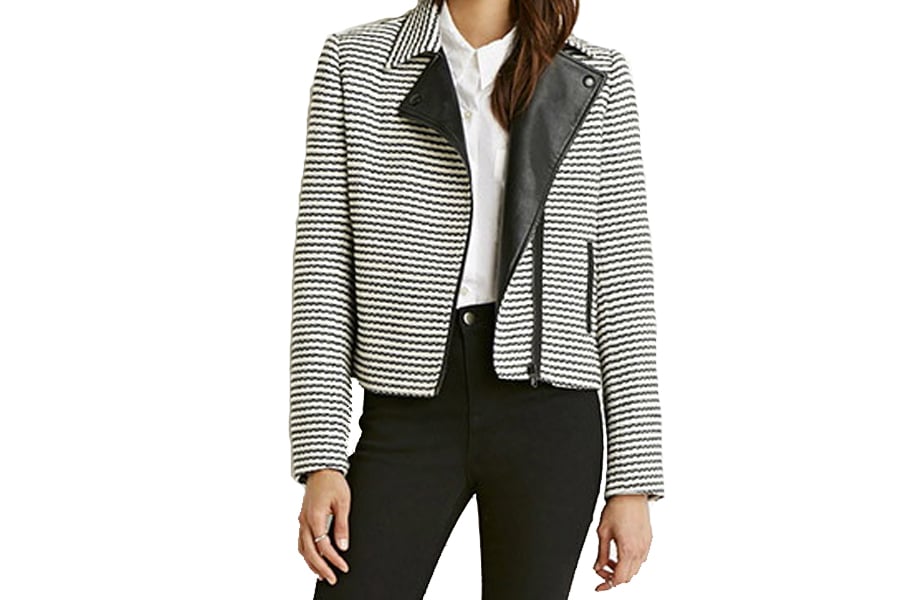 This updated tweed look takes an urban twist with its moto jacket cut, $39.90 at Forever 21.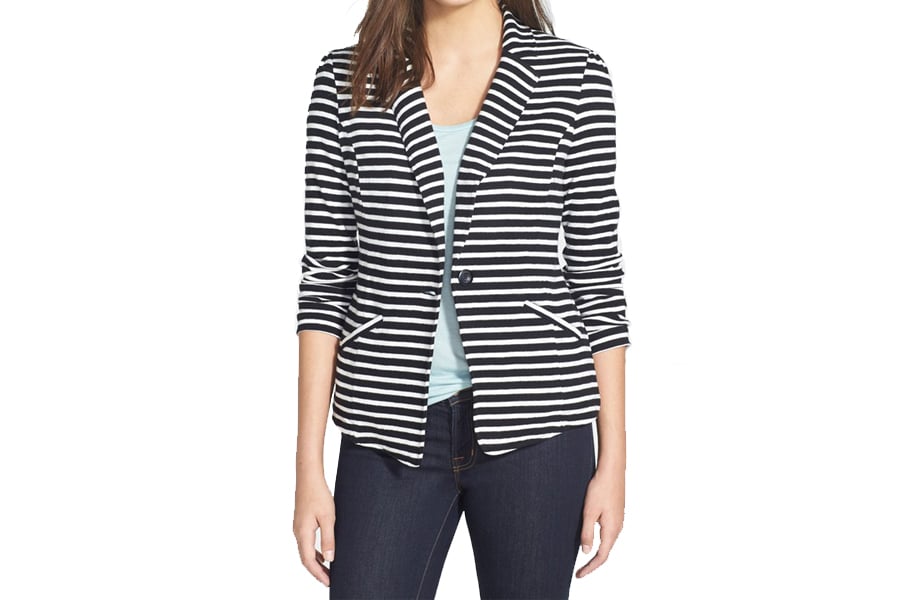 The summery stripes on this knit one-button blazer keep it seasonal, $59 at Nordstrom.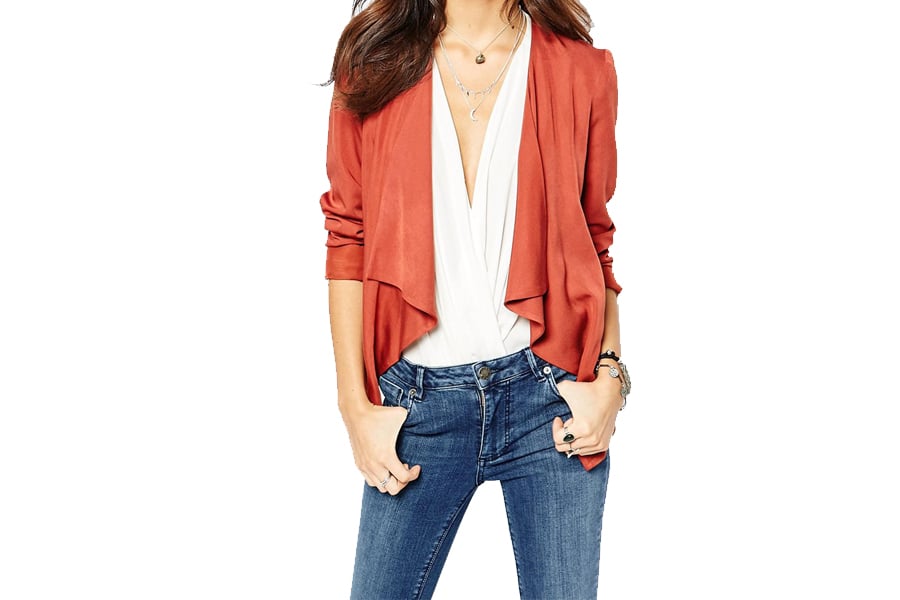 Light and simple, shrug into this waterfall front blazer whenever you get chilled, $51 at ASOS.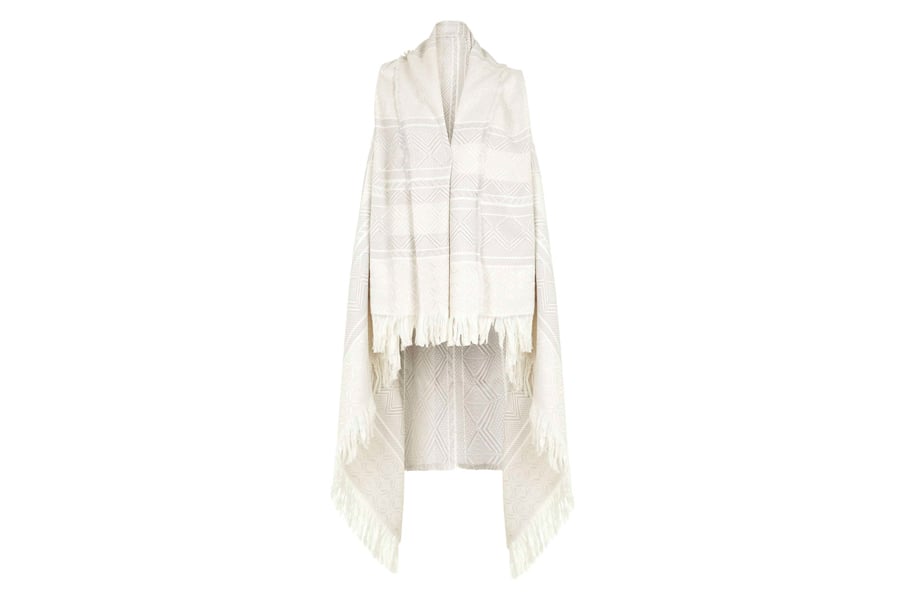 More blanket than jacket, this jacquard cape scarf will keep you snug, $60 at Topshop.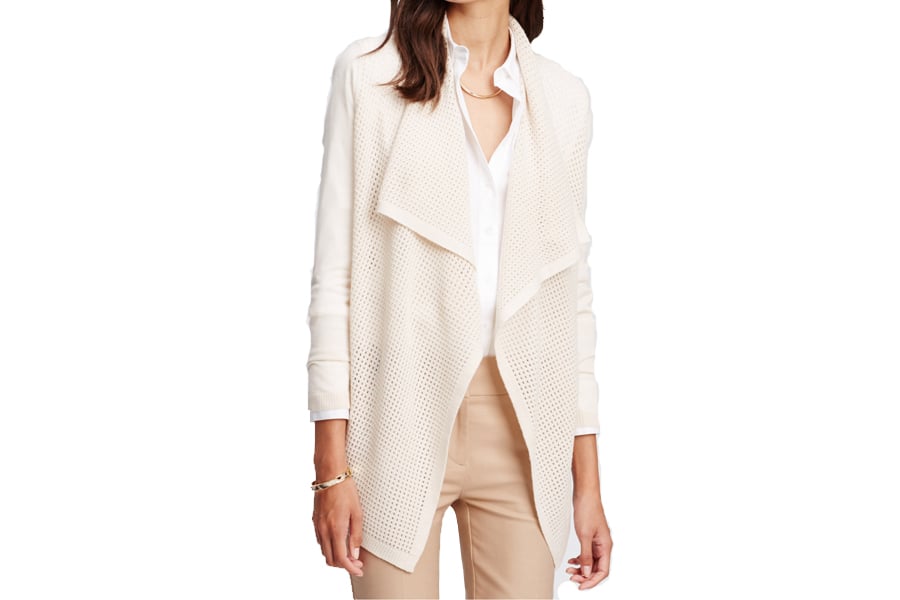 This cozy mesh stitch open cardigan will warm you right up, $79.50 at Ann Taylor.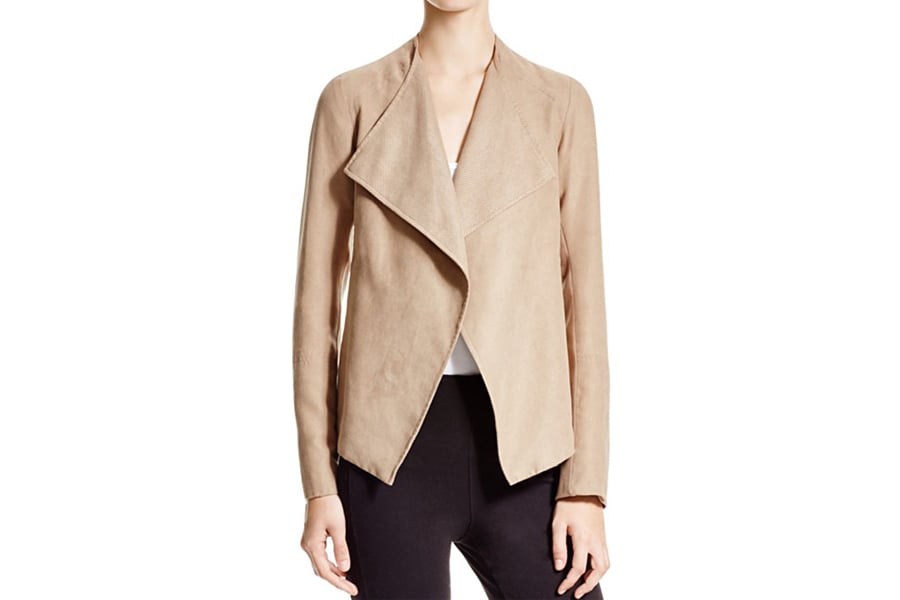 It's never too soon to start breaking out the suede, and this perforated faux suede jacket will transition right into fall, $88 at Bloomingdale's.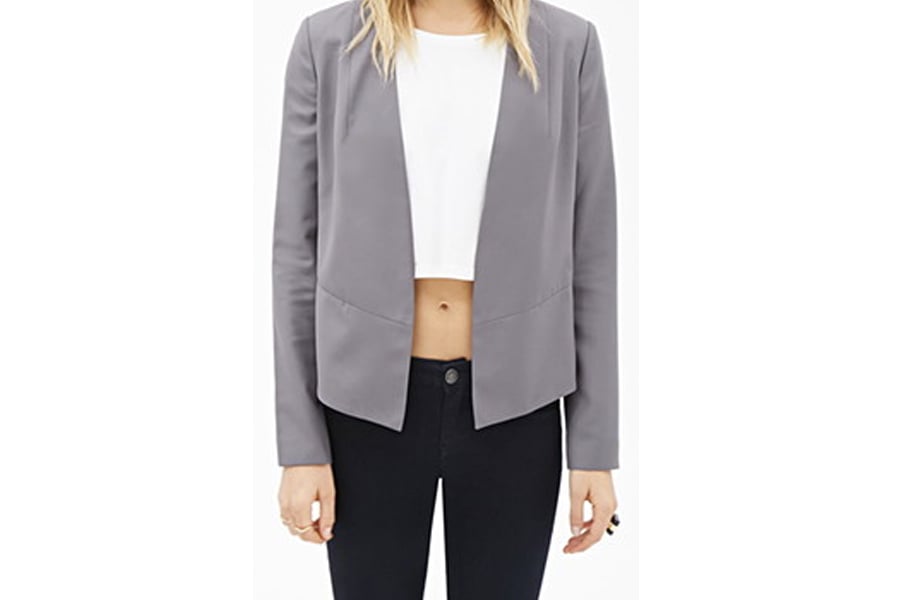 Look professional without defaulting to a basic blazer, $29.90 at Forever 21.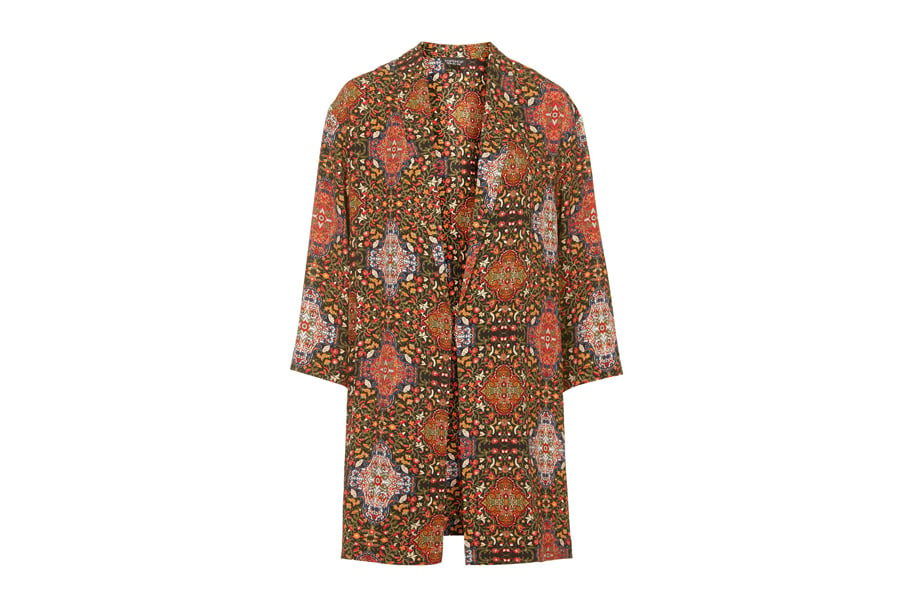 Make a statement (besides the obvious, "I'm cold.") with this dark floral print duster, $85 at Topshop.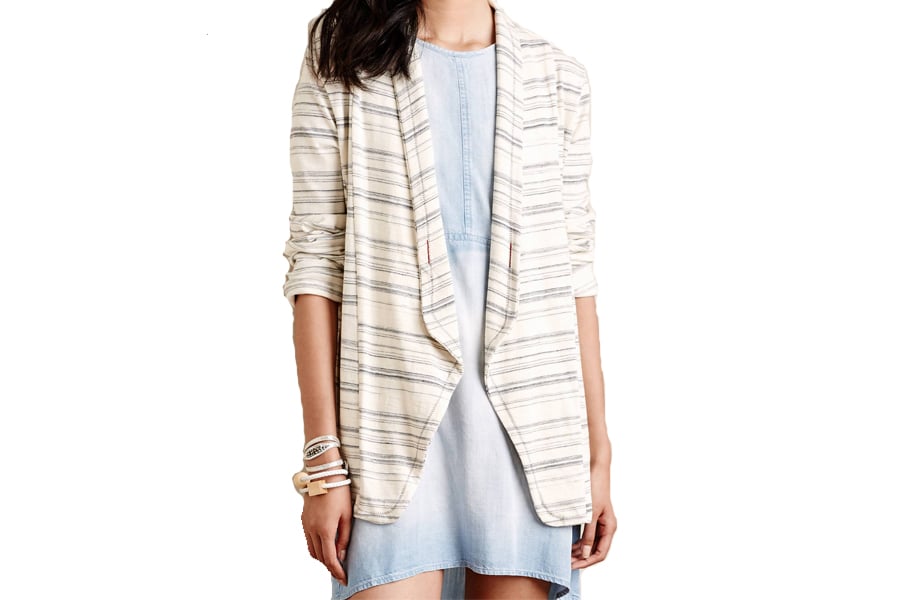 Cozy without looking too wintery, this wide-ruled knit blazer is your new work BFF, $98 at Anthropologie.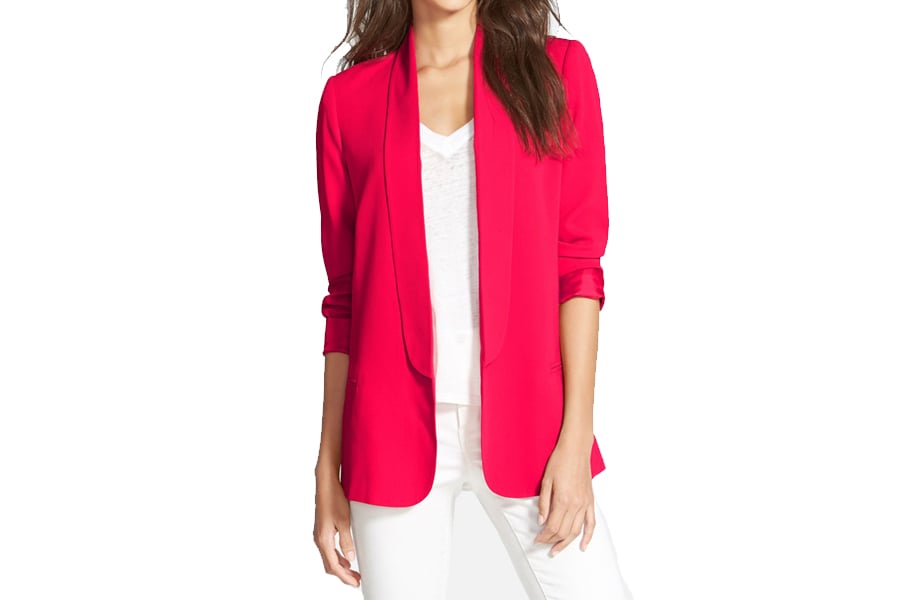 A slouchy boyfriend blazer in a bright color can dress up any outfit, $74 at Nordstrom.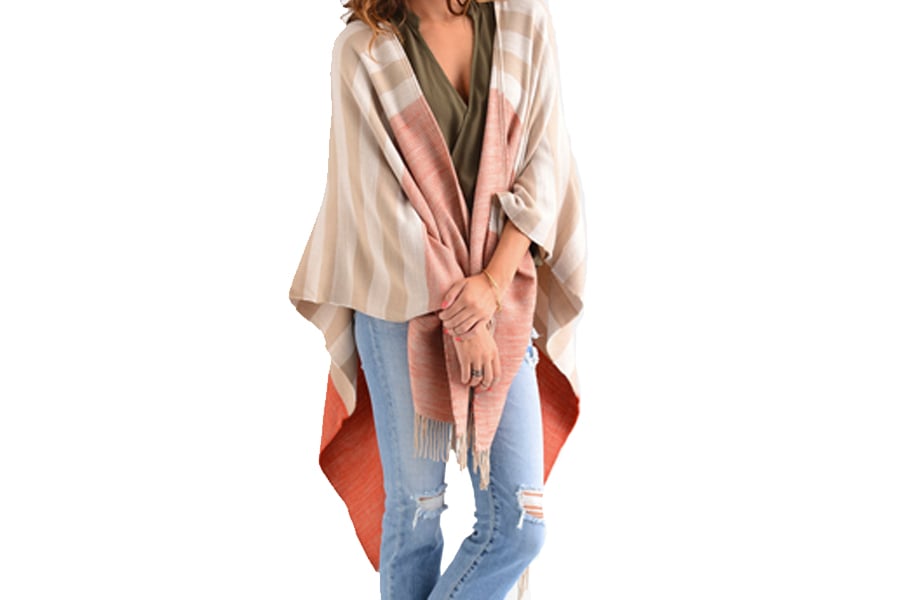 This is practically a blanket. But you can call it a cape if it makes you feel better about wearing it at work, $76 at South Moon Under.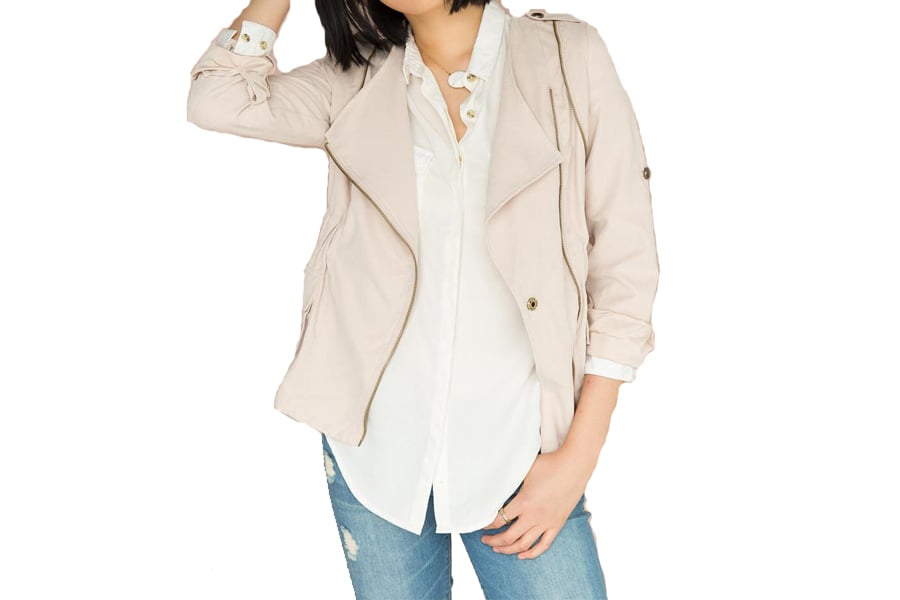 A little bit of edge with this classic cut makes the Stafford zipper jacket a great choice, $54 at Francesca's.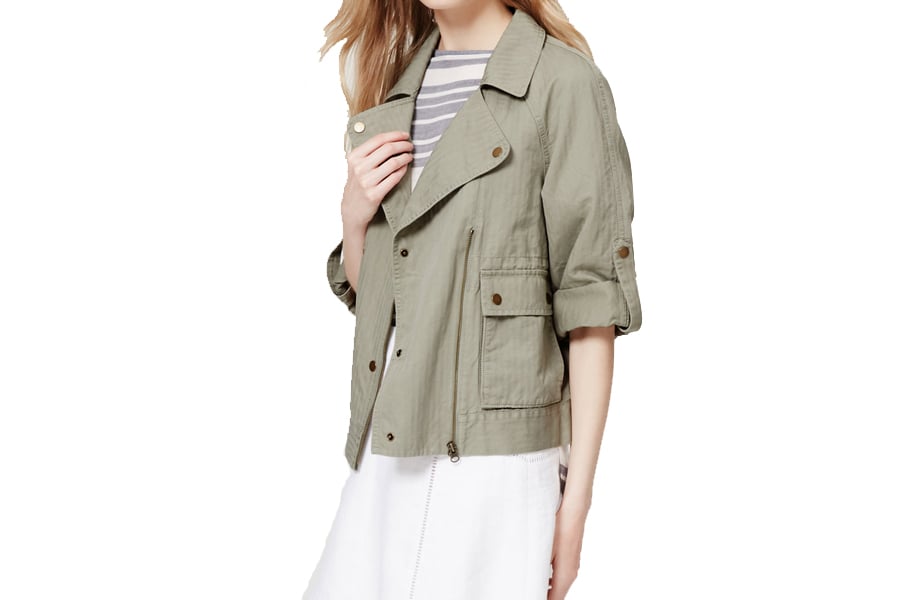 This casual drapey cargo jacket is a perfect pick for the office–and happy hour after, $89.50 at LOFT.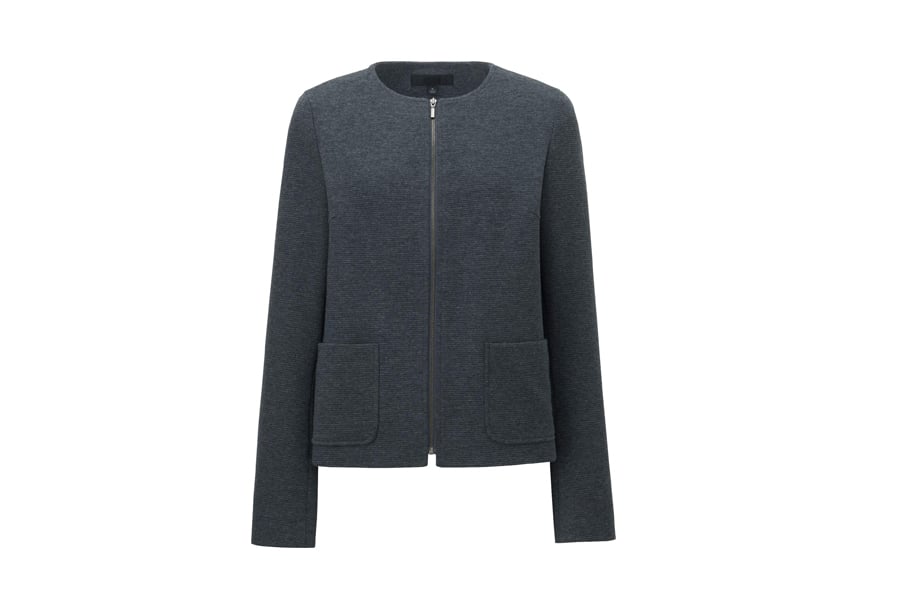 If it looks like sweatshirt material and feels like sweatshirt material, but it's cut like workwear, you need it at your side, $59.90 at Uniqlo.
Want to hear more fashion news in Washington? Sign up for our Shop Around newsletter and receive the latest on trends, store openings, and more.