If this engagement shoot looks impeccably planned, that's because it was. The bride-to-be, Emily Lyons, is a part-time photographer, so when it came to her engagement shoot with her fiancé Bryce Selby, she knew exactly what she wanted it to look like, and she knew she wanted Elizabeth Fogarty Photography to be the one behind the lens. And in our opinion, it's pretty clear she chose well.
Like B&G on Facebook | Follow B&G on Instagram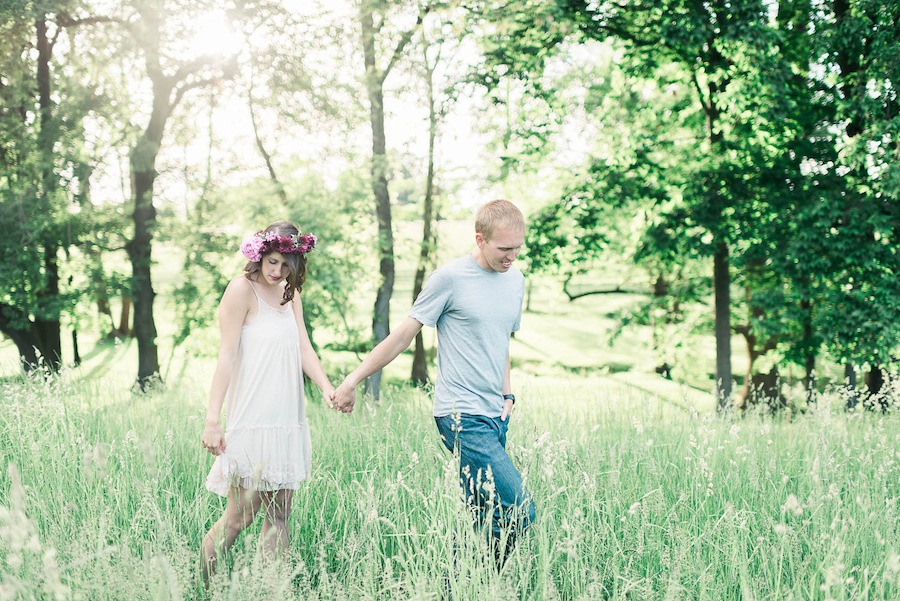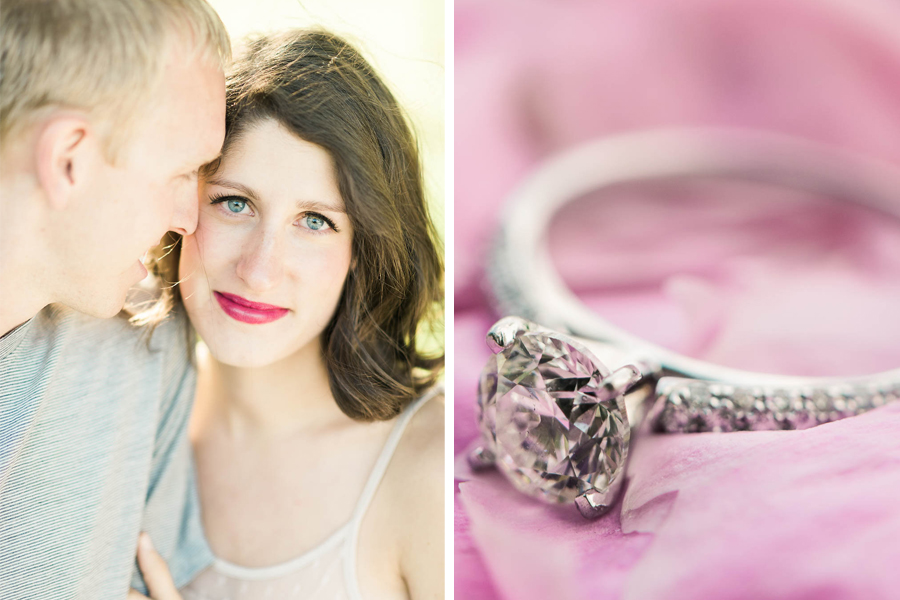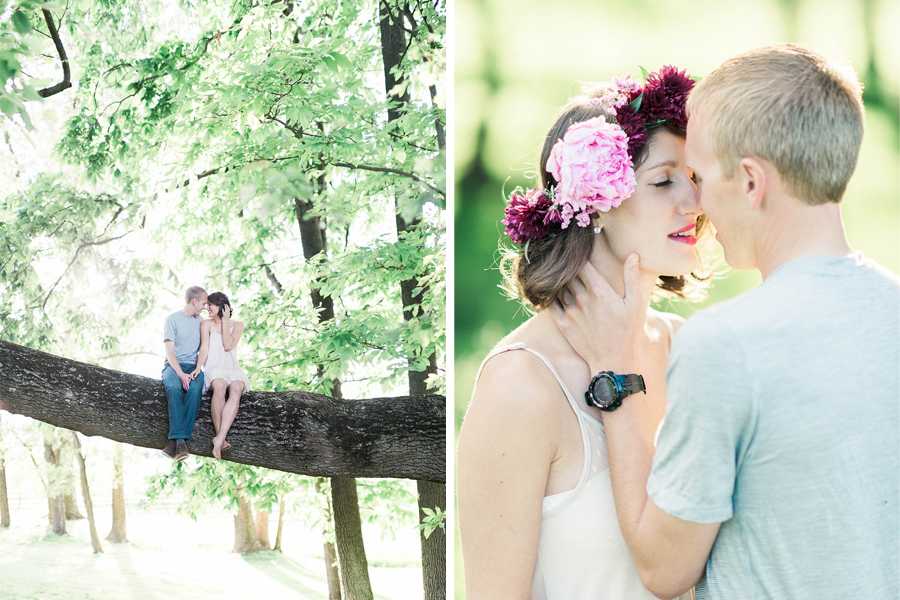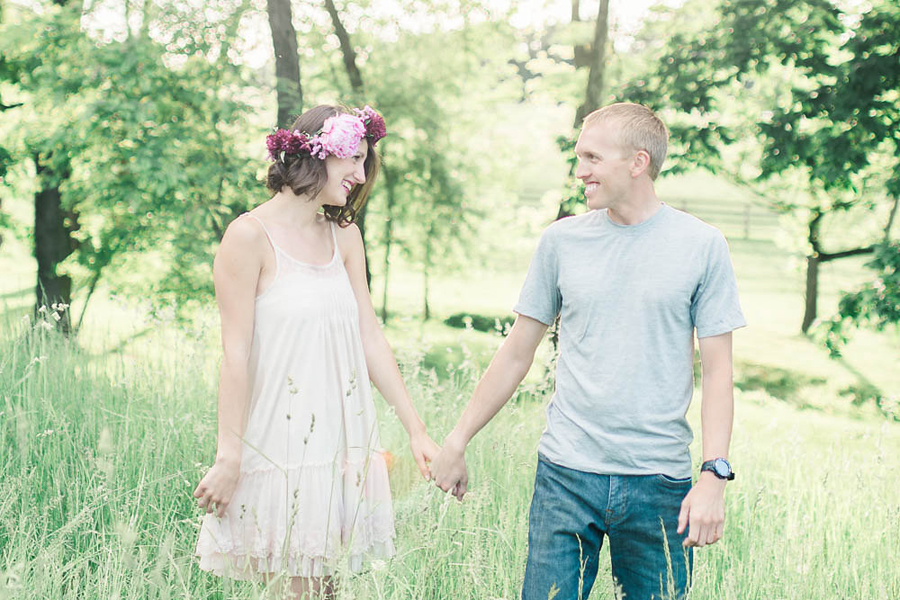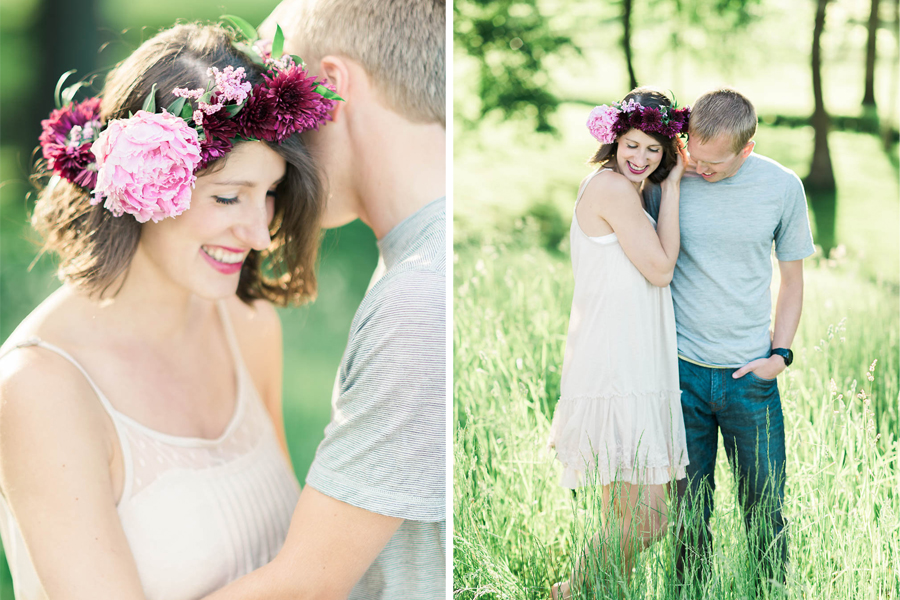 When Emily and Bryce first met rock climbing at Towson University, where they were both students, Emily initially assumed Bryce was taken. They started spending more time together throughout college, both under the impression the relationship would be nothing more than a casual friendship. Their friends and family started getting suspicious, however, when Bryce and Emily went out for one-on-one dinners and even to a Kings of Leon concert. Soon, Emily herself was wondering if they would ever leave the friend zone.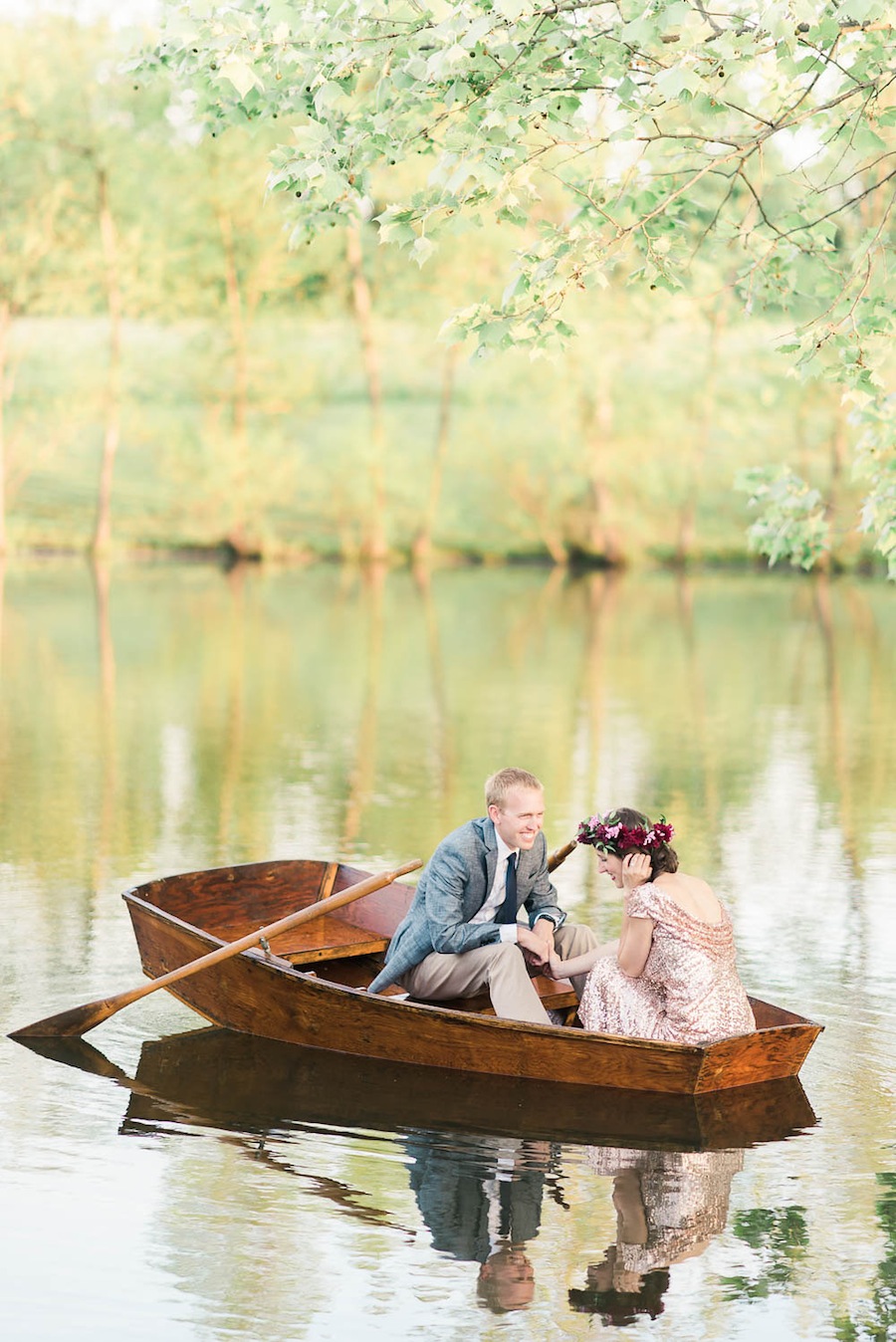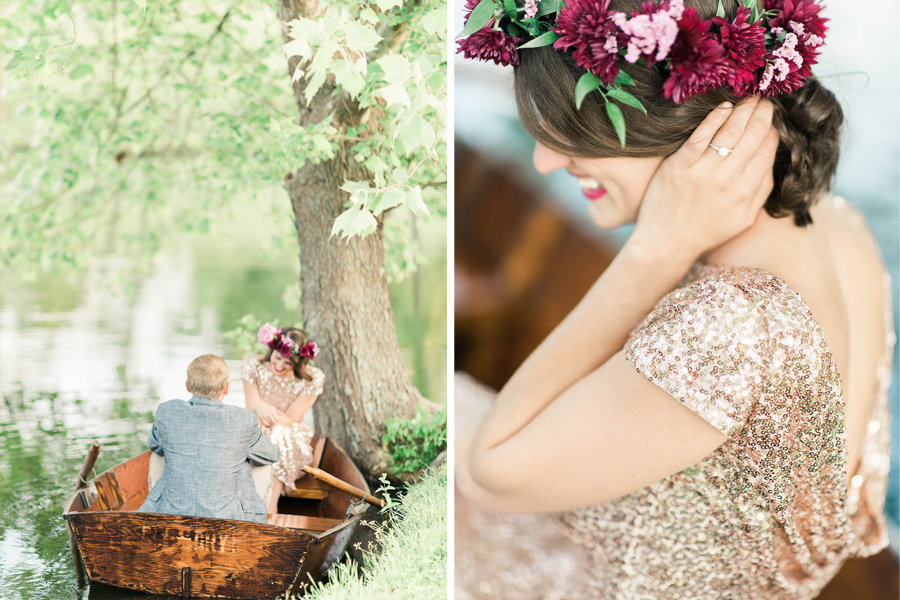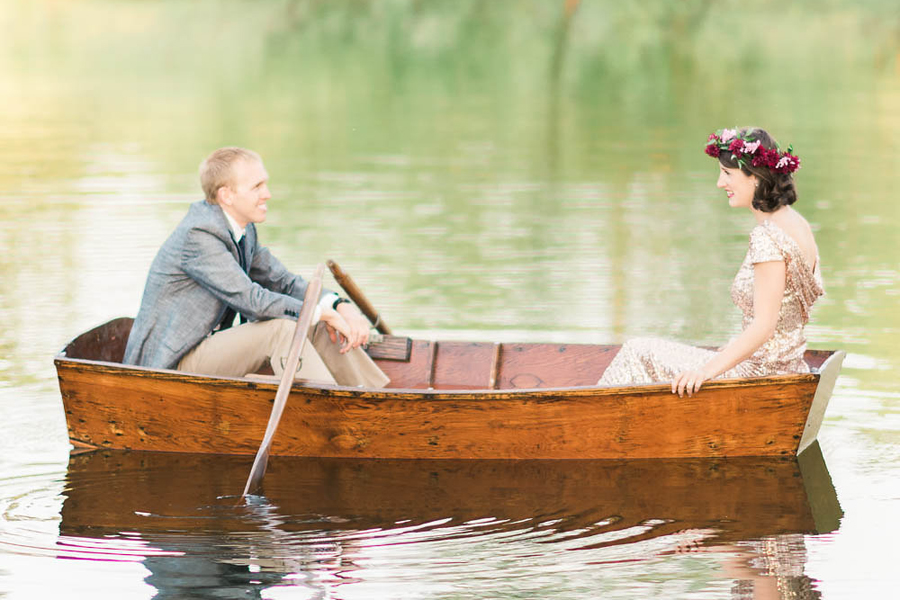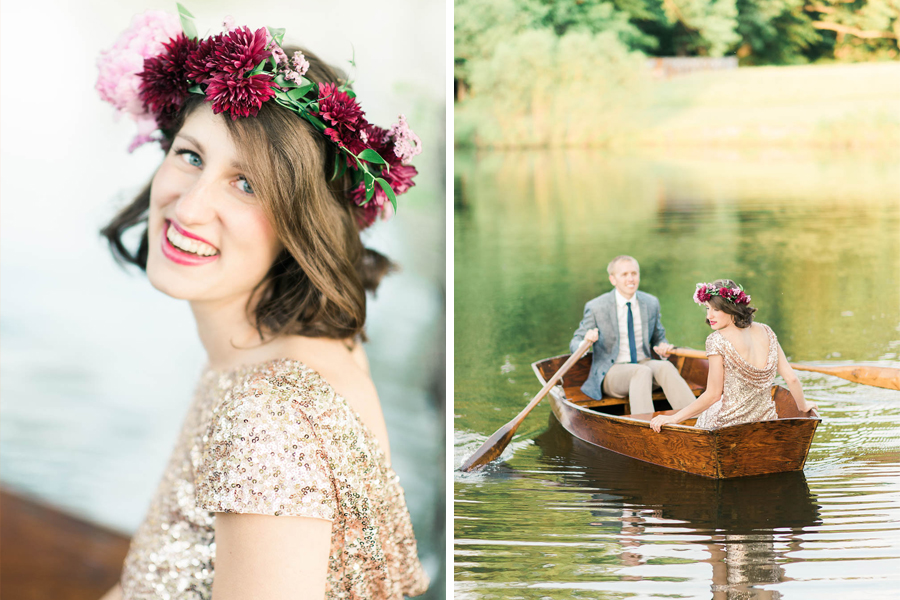 After over a year of friendship, Emily, who had started to develop feelings for Bryce, decided to put their relationship to the test. One night, after watching a movie, Emily leaned over and kissed him. To her relief, he kissed her back and then asked to out to dinner, their first "official" date.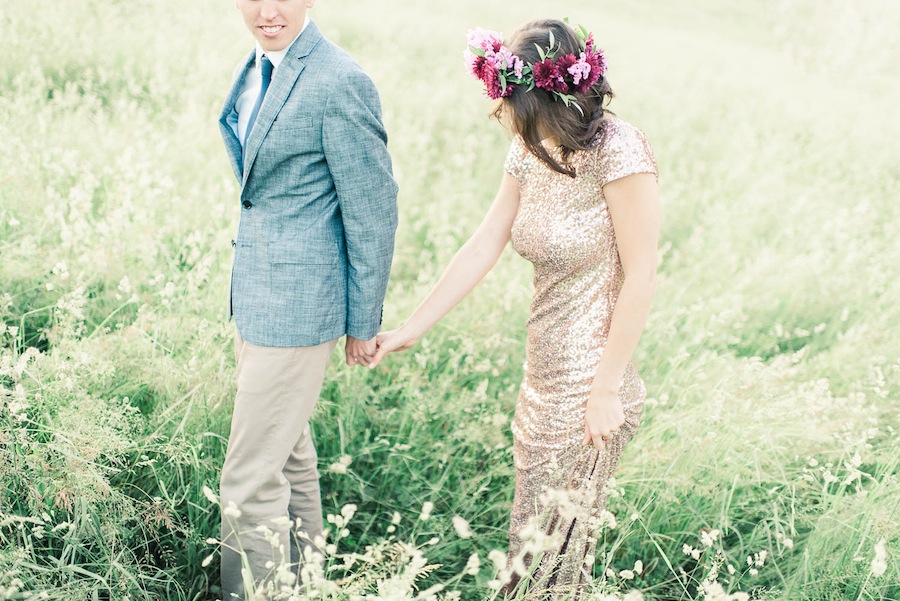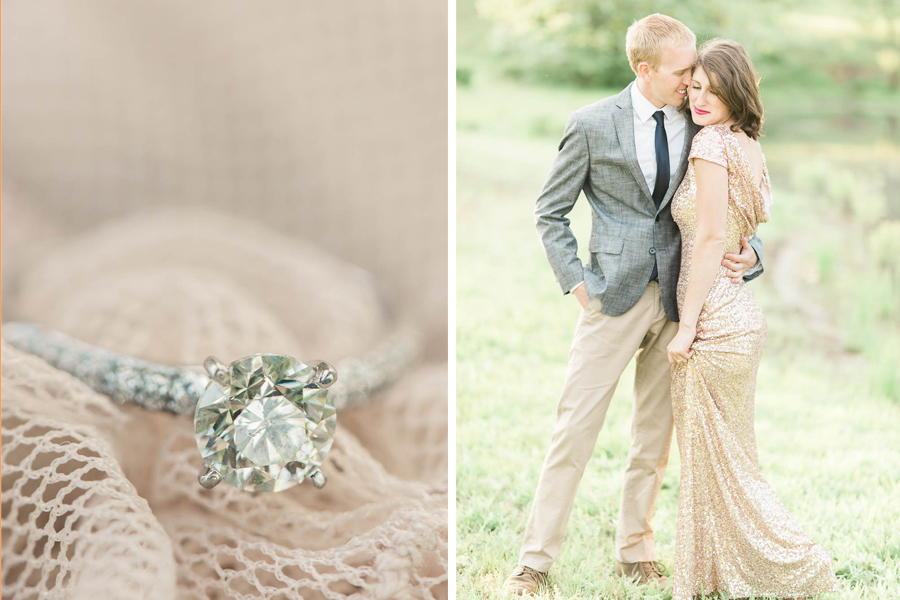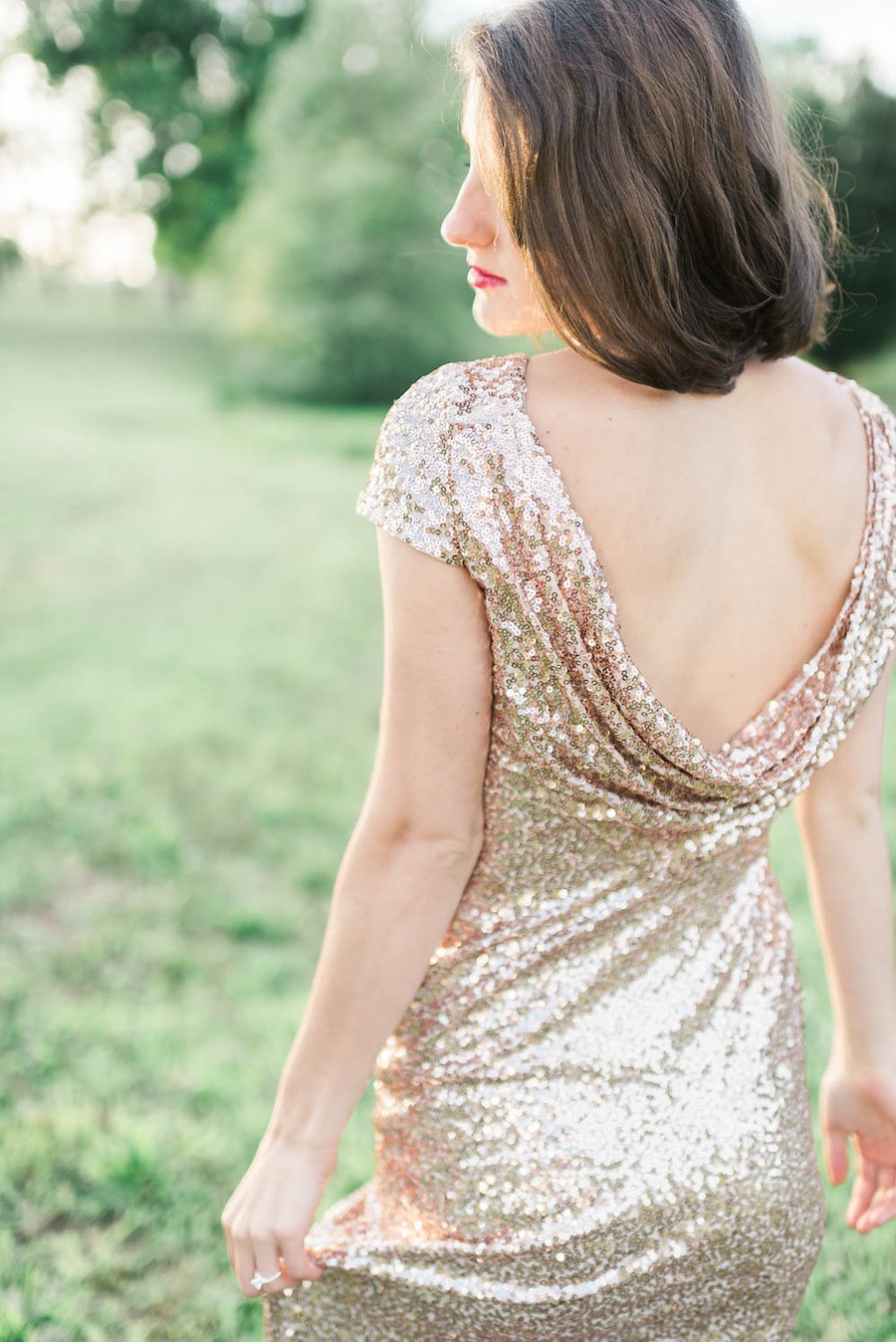 Five years of dating later, Bryce brought Emily back to one of their favorite hiking trails at Gunpowder State Park. They paused at a stream, standing on an outcropping and watching the water flow over the rocks below. "I was looking around and splashing in the water when he asked me if I saw any pretty rocks," says Emily. "I said I didn't, because they were all covered in algae." But when Bryce asked, "What about this one?" Emily turned around to find him down one knee, diamond ring in hand.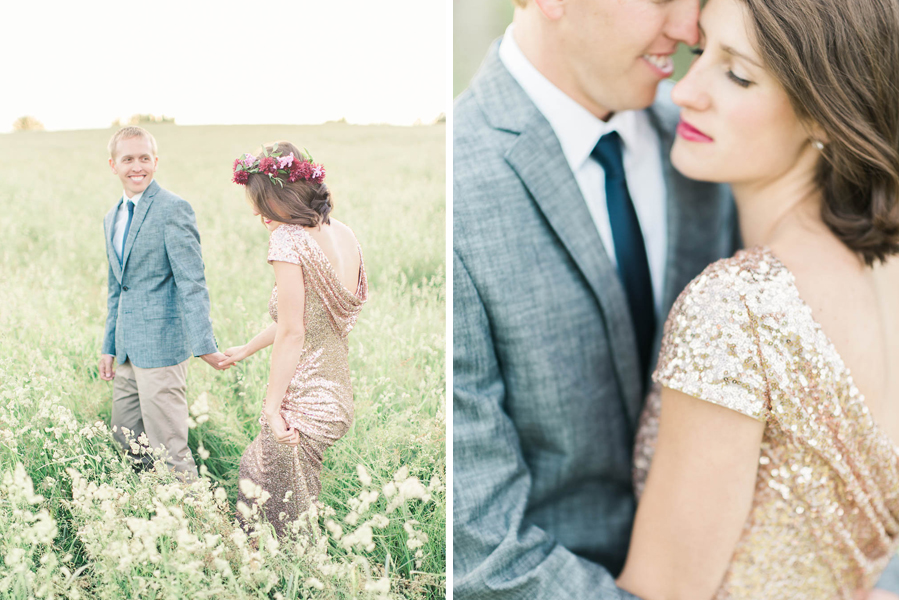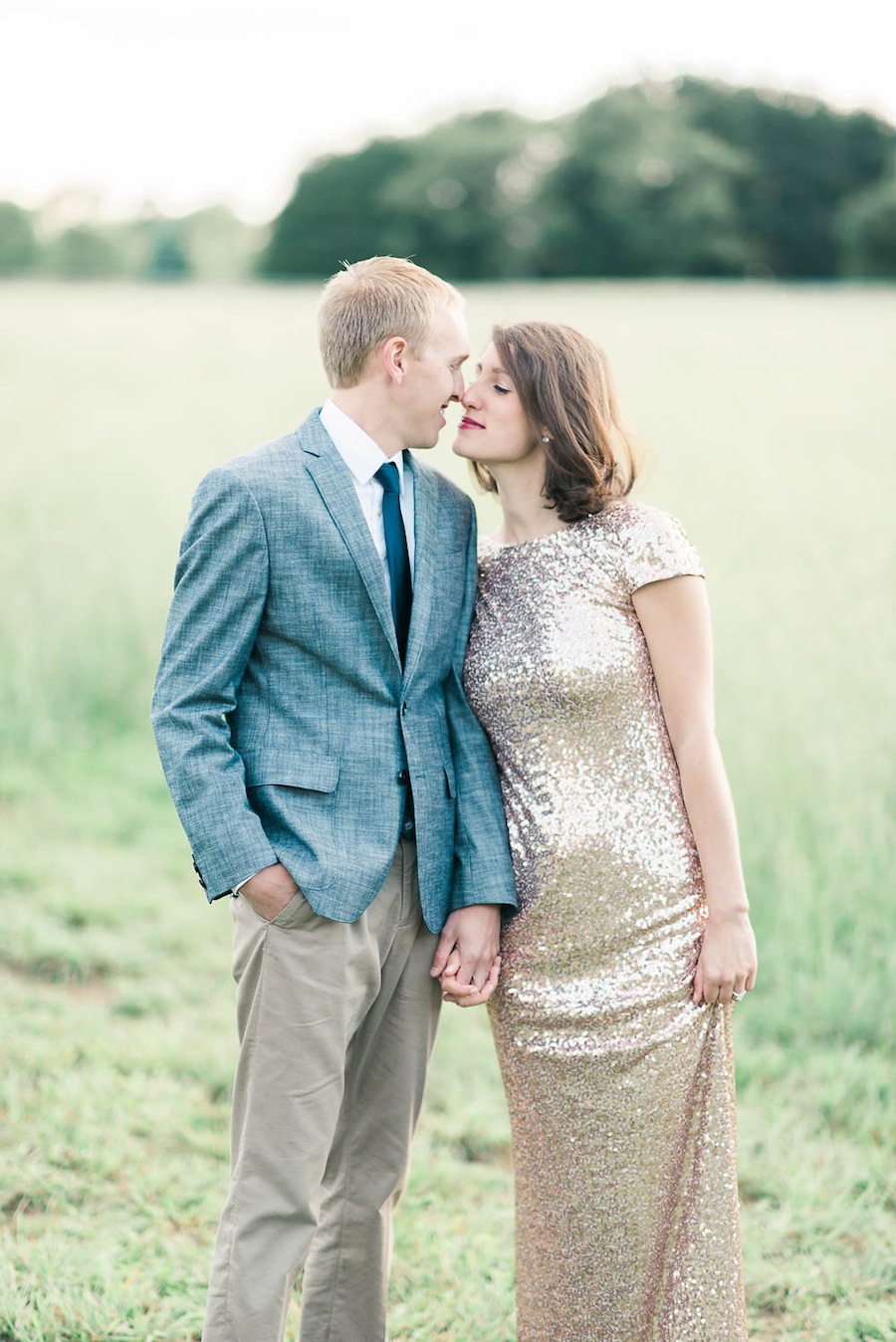 For their engagement photo shoot at The Regent at Stone House in Churchville, Emily wore two different gowns–a lightweight blush dress and a gold sequin Badgley Mischka–to play with a high-low contrast amidst the surrounding countryside. They wandered the property with Elizabeth Fogarty Photography, snapping shots in the tall, wild grasses, sitting in a tree, and in a rowboat on the pond. Emily and Bryce are set to marry on October 24, 2015 at St. Louis Catholic Church.