There is so much energy in Meredith Cox and Morgan (Tyler) Crawford's wedding, you can practically hear their laughter when looking through these photos by Amber Kay Photography. Both former Georgetown Hoya basketball players, this athletic pair returned to the court in a post-ceremony match with their bridal party, which made for some very fun and unique portraits.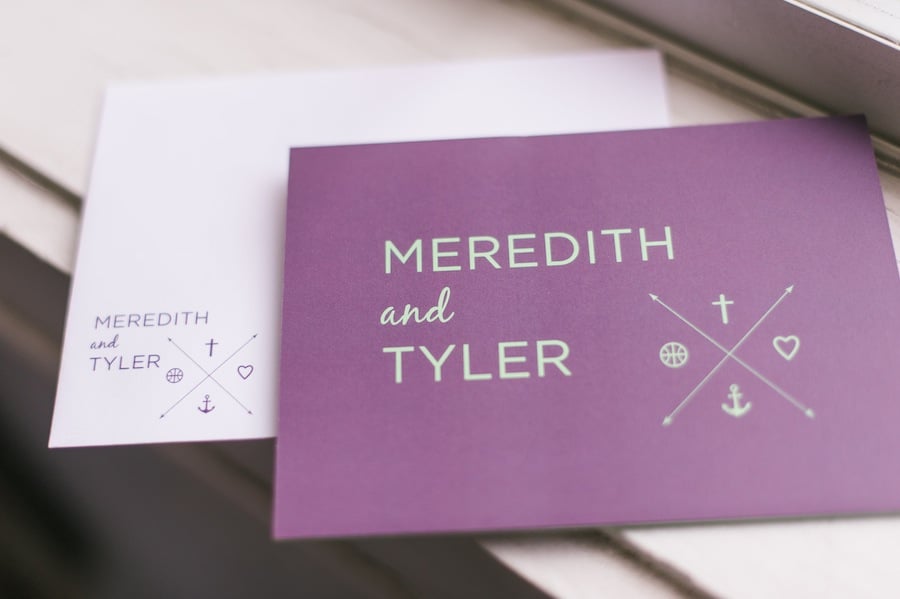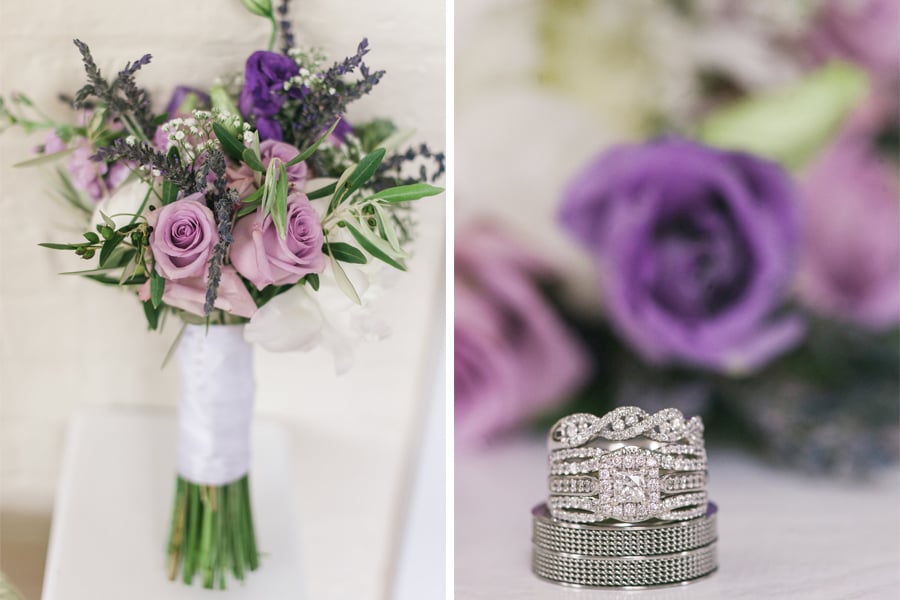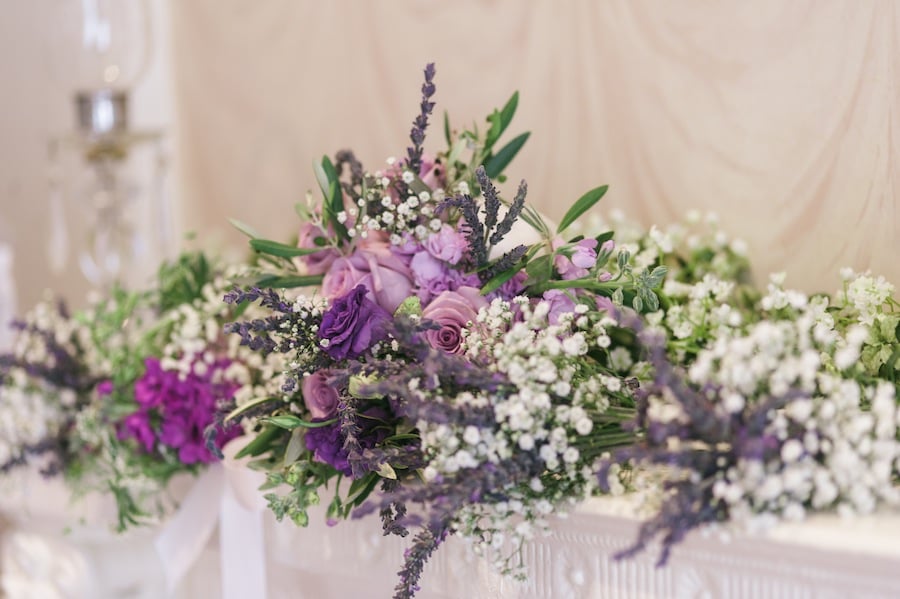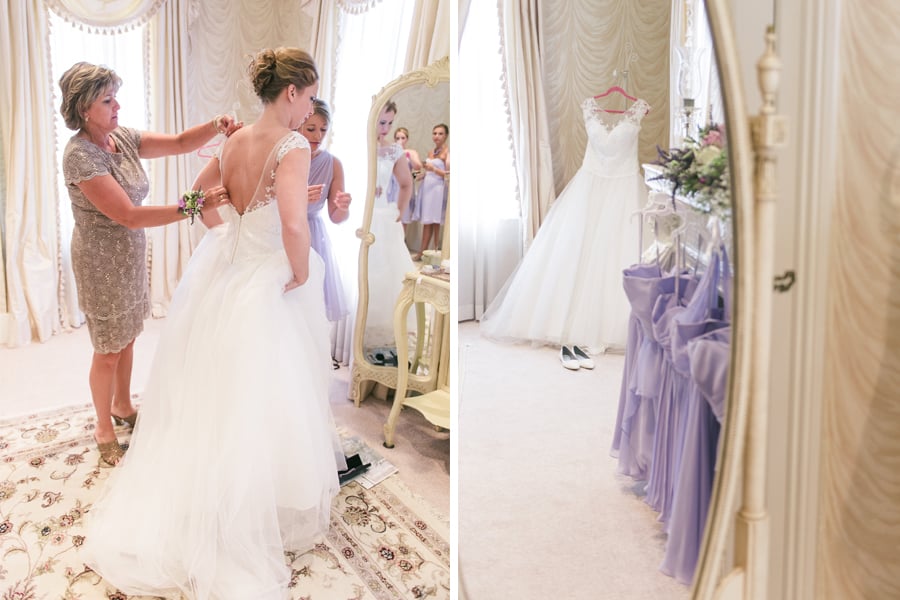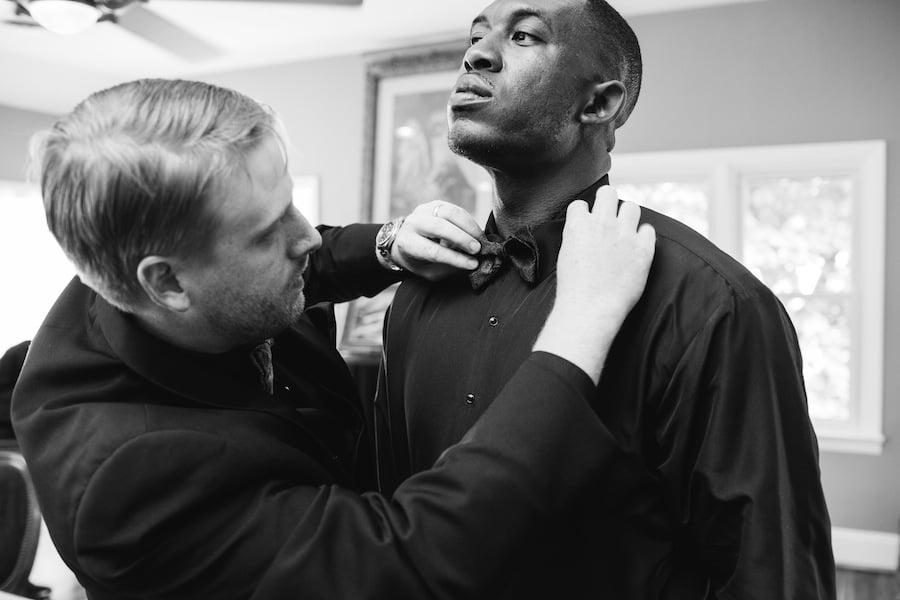 Tyler was training with the Georgetown men's basketball team when the sports program instituted open gyms, during which time both the men's and women's teams would practice. It was at one of these sessions that he spotted a cute girl in yellow athletic shorts on the court. He asked one of her teammates for her number so he could text her, and before long they were hanging out all the time.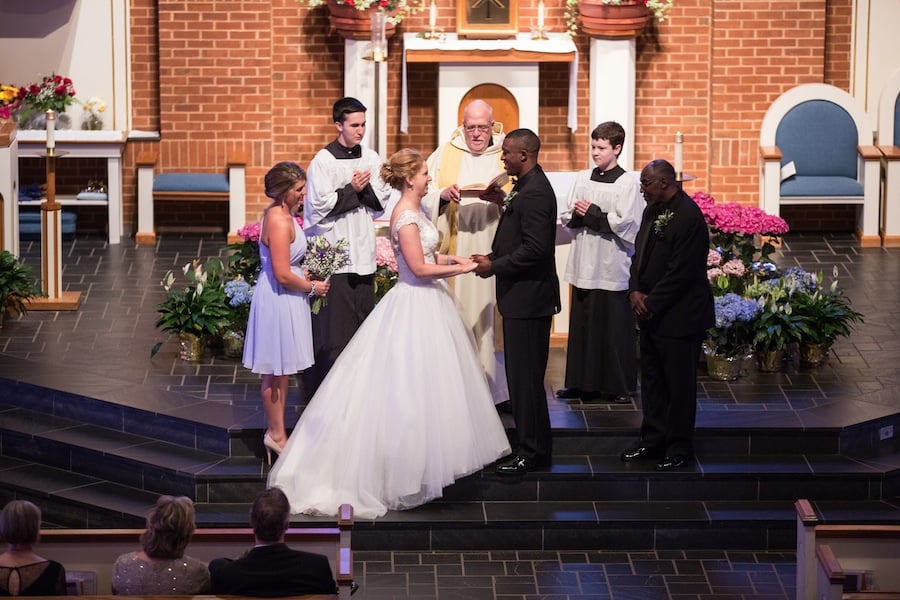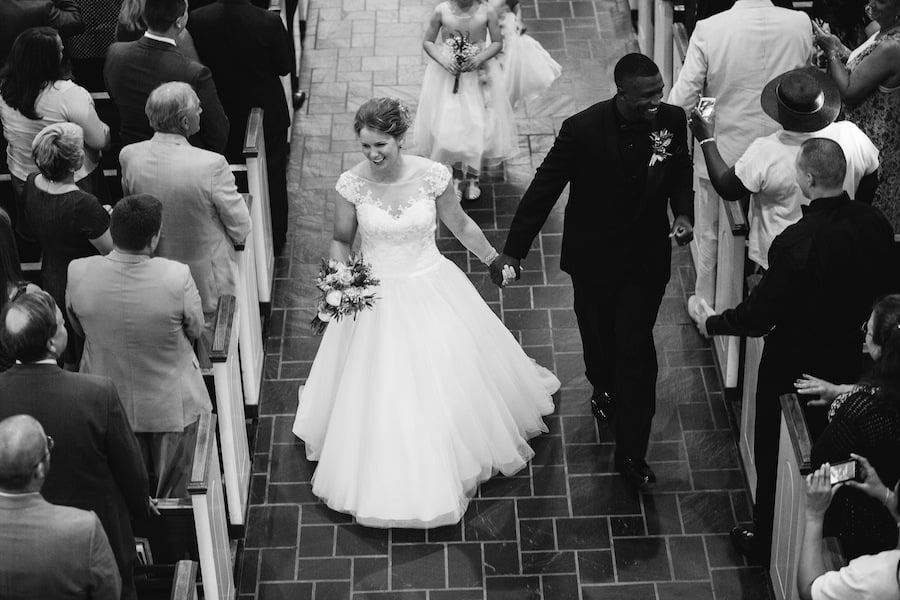 They kept it casual throughout the rest of college–casual enough that Tyler can't even remember where their first date was. "It might have actually been to Mickey D's. Some of my teammates and I would borrow our friend's car and go to McDonald's, and I might have gotten her to go with me one night," says Tyler. "I can tell you it wasn't anything spectacular. That was my character test for her–if she expected to go big out the gate, there would be no hope in the future!"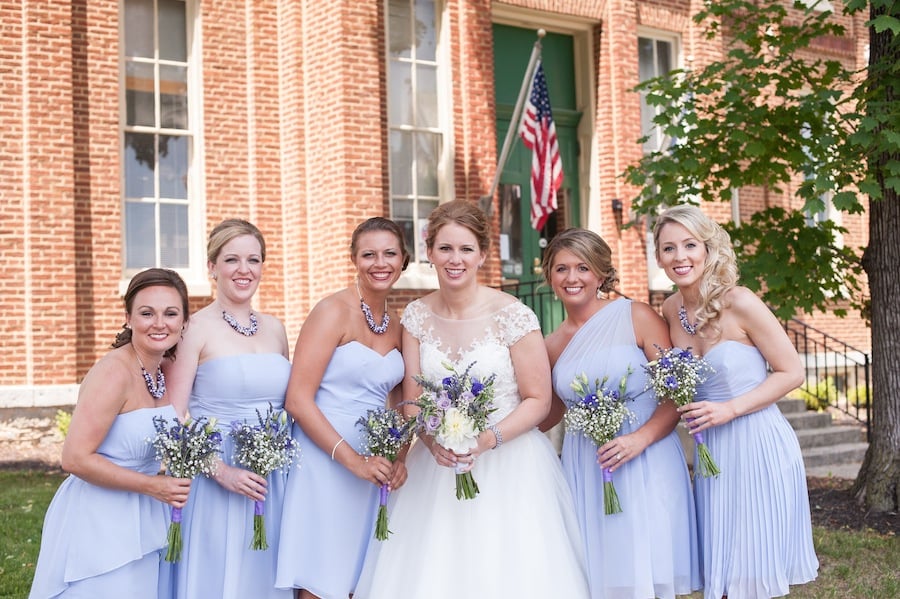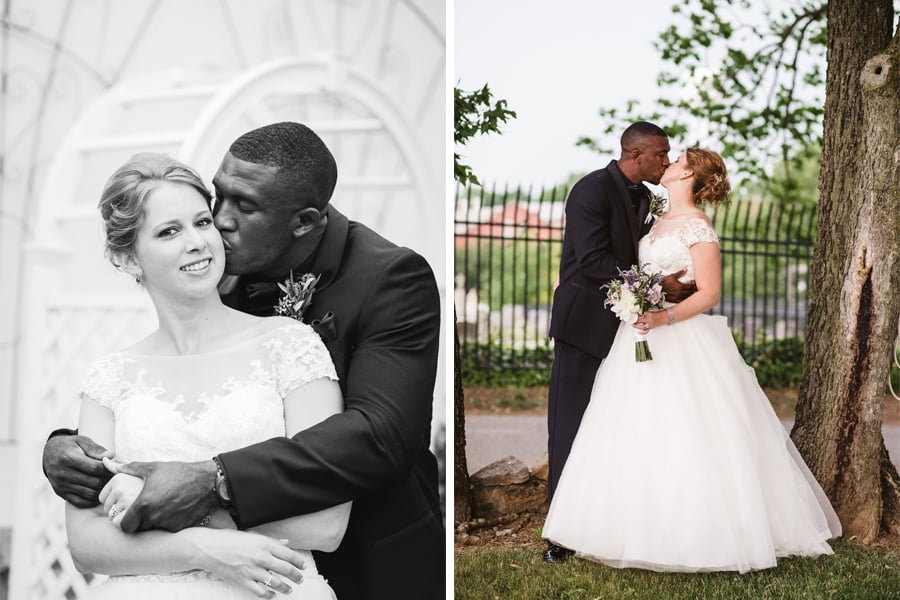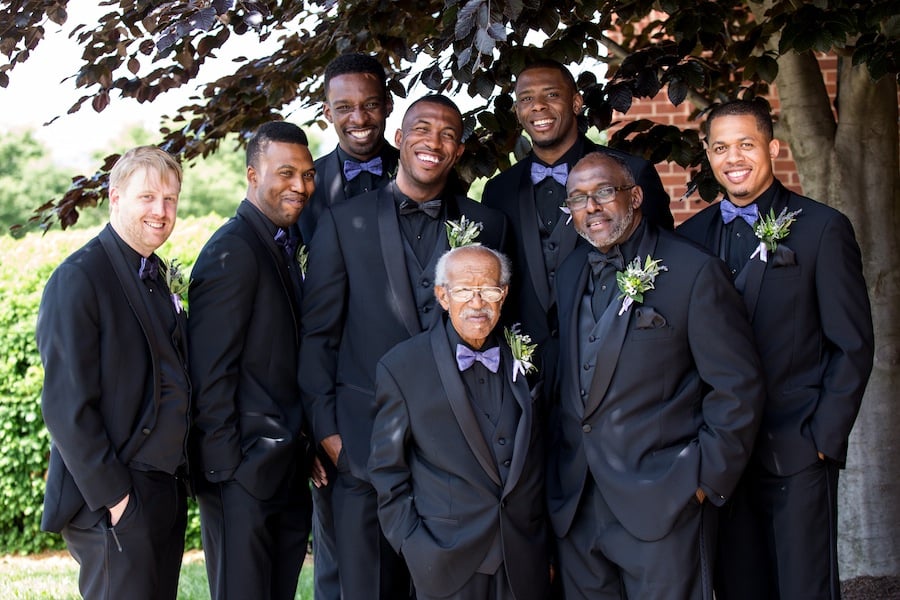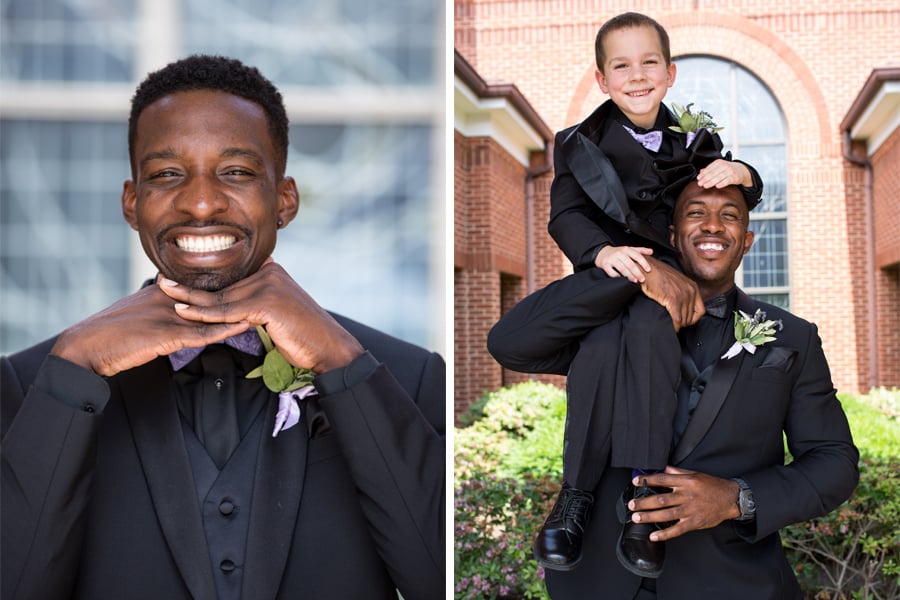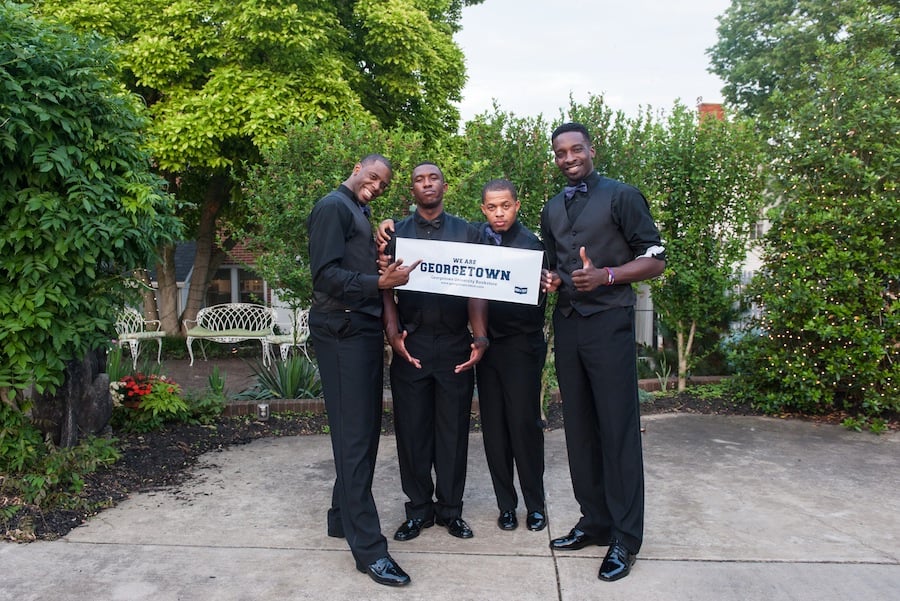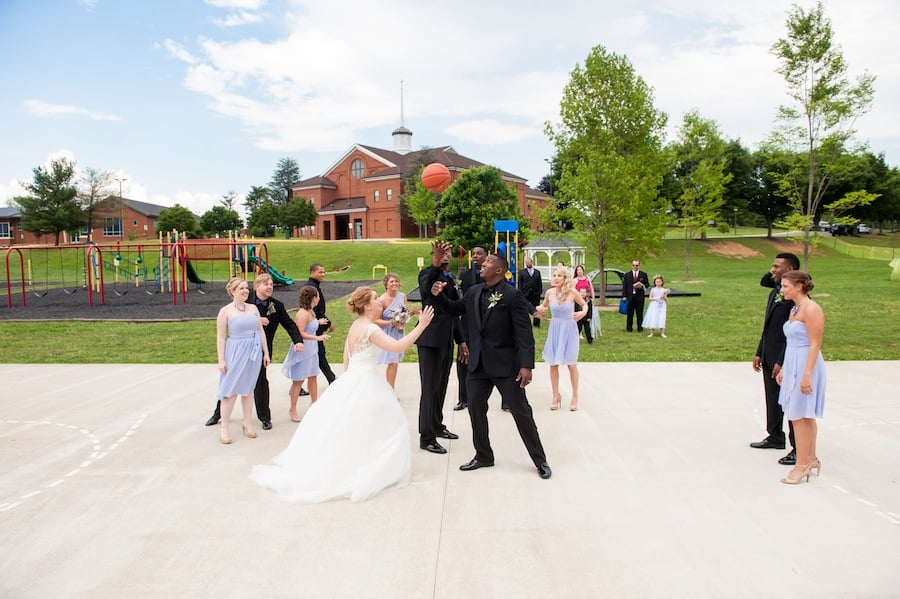 They had dated for six years when Meredith was celebrating a family reunion in Dewey Beach in Delaware. Tyler decided to surprise her, driving through the night to arrive at the beach house where Meredith's family was staying. He snuck into her room and woke her up, inviting her to take a midnight walk on the beach. They walked out across the sand to a lifeguard stand, and it was there that Tyler turned to his college sweetheart and asked her to marry him.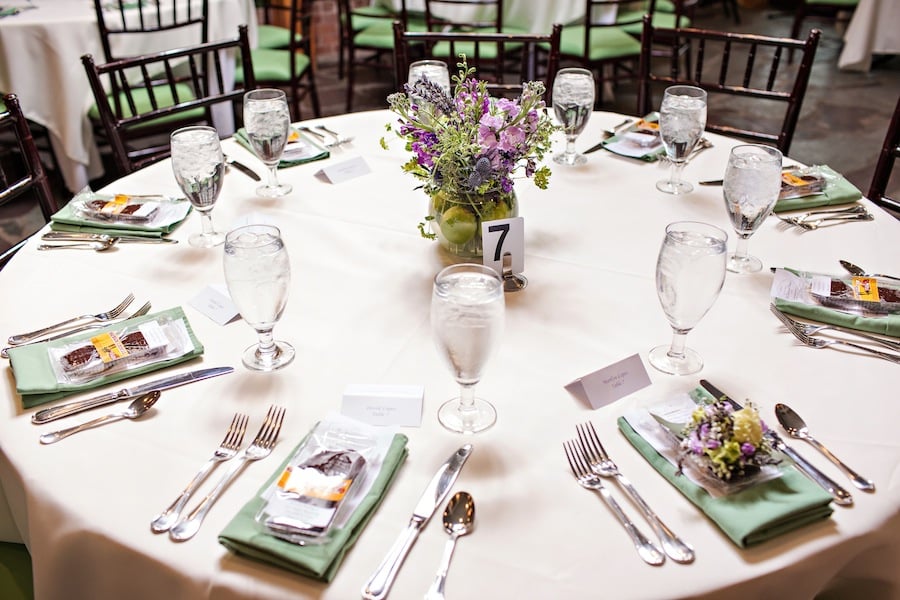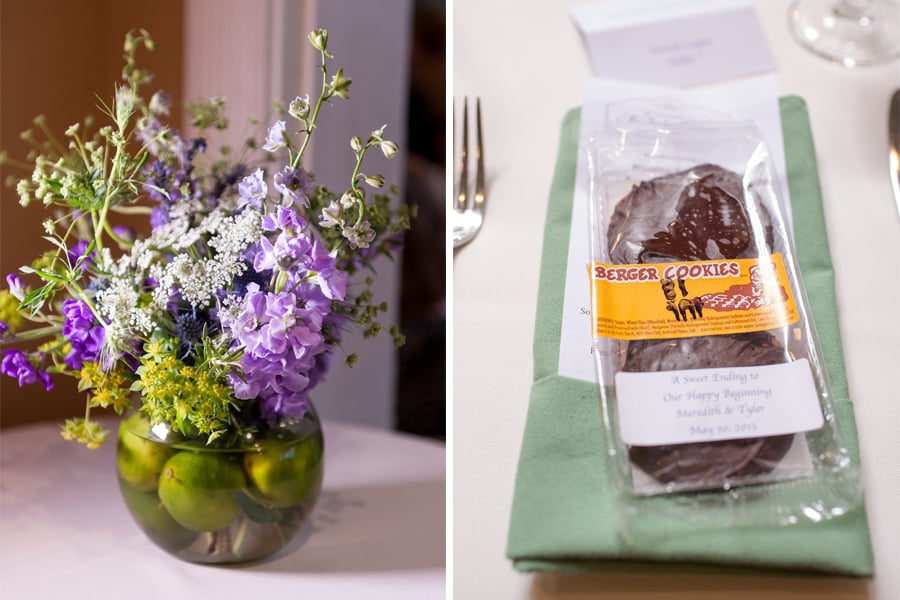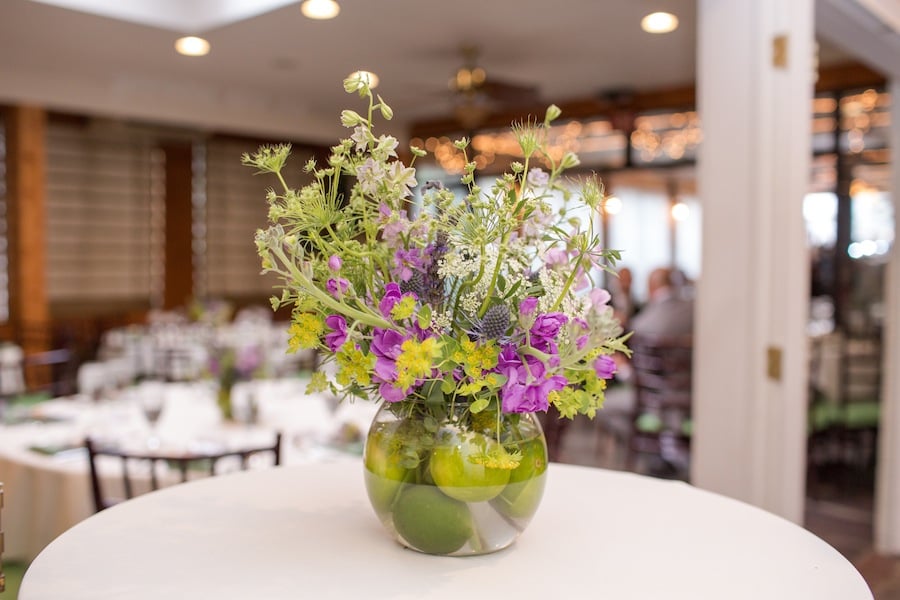 The pair wed on May 30, 2015 with many personal touches. Their invitations and basketballs, which they used as a guest book, included a custom crest filled with special meaning to them. "The cross represents God being at the top and highest priority for us both, the anchor below the cross demonstrates that God holds us steady on our path, the basketball is how we met, and the heart is our love for each other," says Tyler. They were wed by Father Raymond Kemp, who was their priest at Georgetown. Following the ceremony, they posed for portraits during a basketball game with their bridal party–which included Tyler's former teammates and groomsmen Jeff Green, Tyler's former Hoya teammate who now plays for the NBA; Patrick Ewing Jr., Georgetown's new basketball director; and Jonathan Wallace.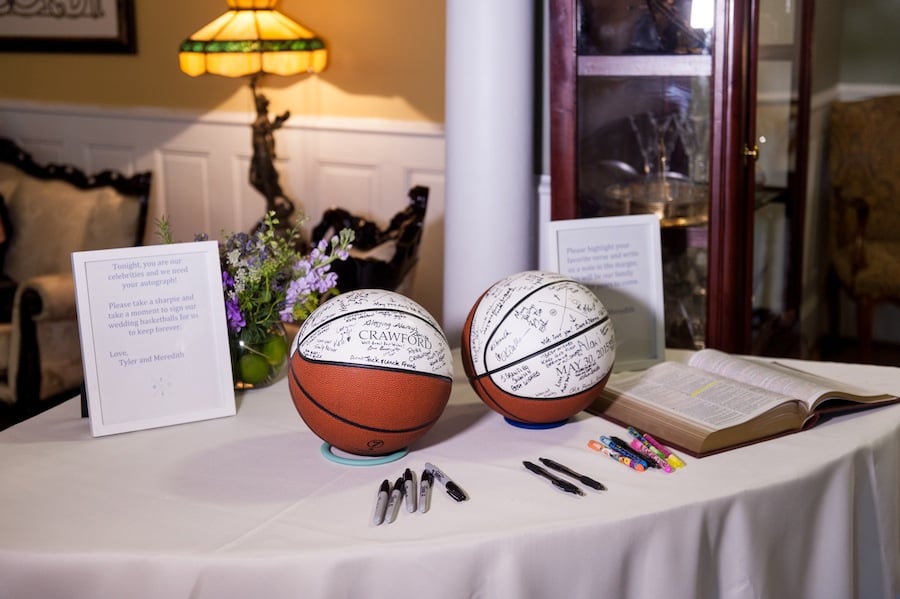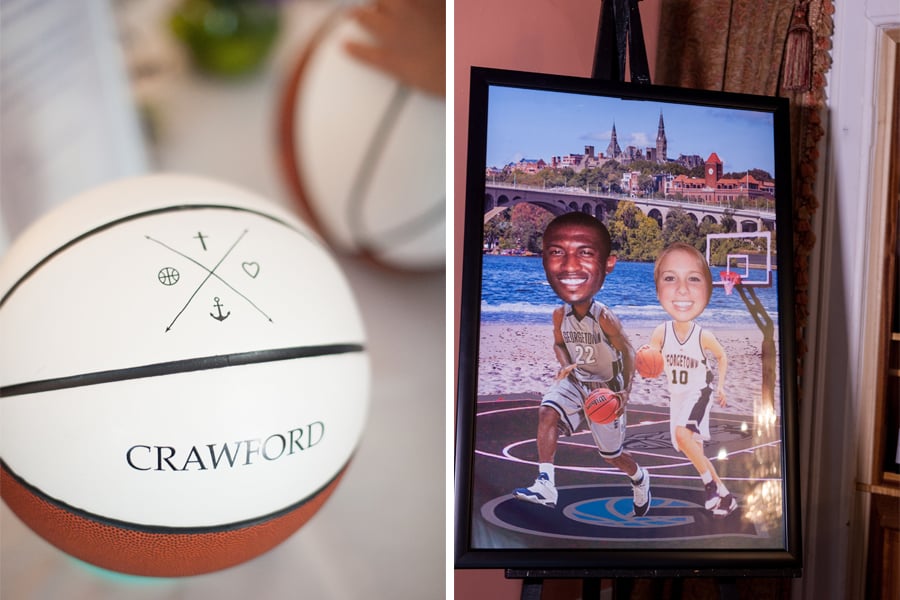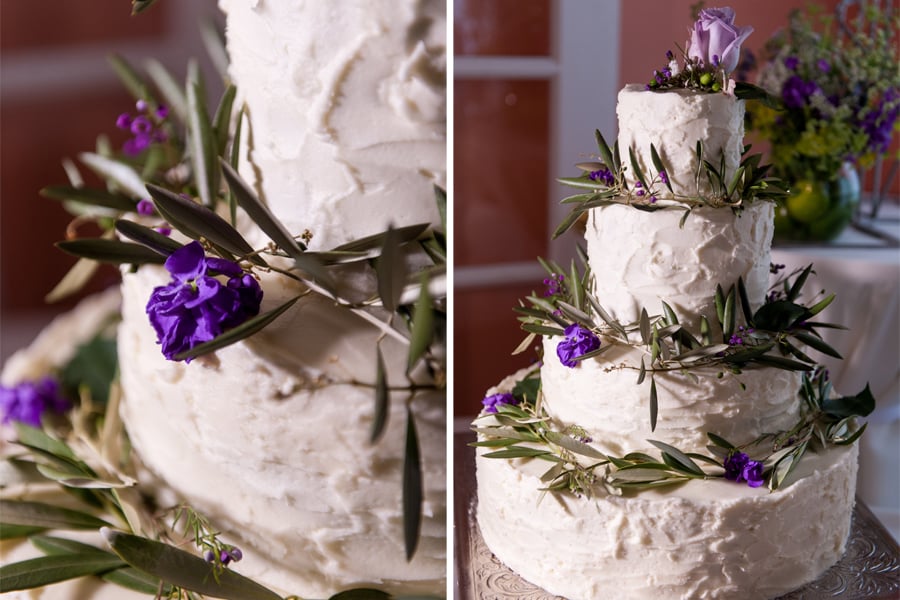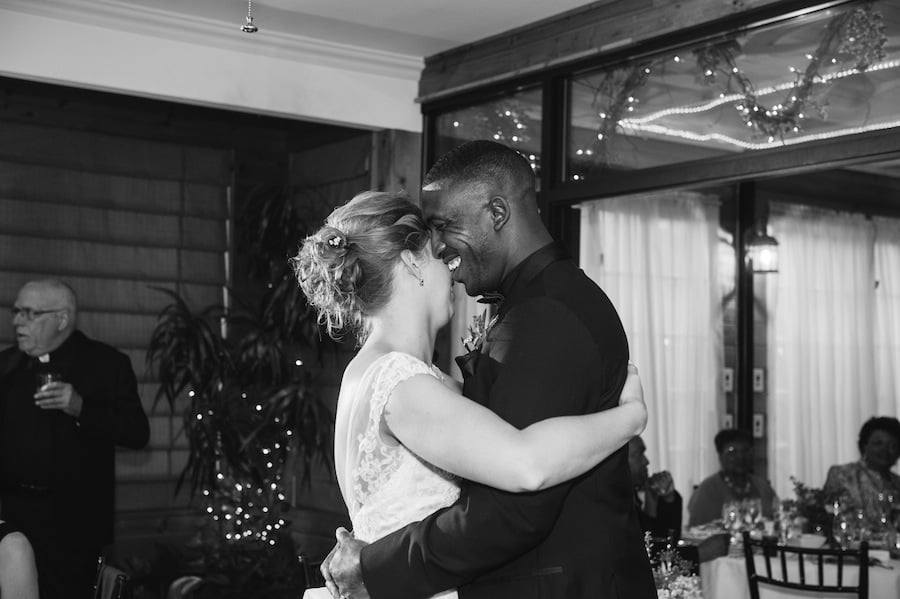 At the end of the night, Tyler and Meredith sent guests home with their favorite Maryland treat–Berger cookies–a staple at all of Meredith's family gatherings.
VENDORS
Ceremony Venue: Sacred Heart of Jesus Catholic Church | Reception Venue: Historic McFarland House | Photographer: Amber Kay Photography | Bride's Gown: Moonlight Wedding Dress, Bridal Aisle | Groom's Tux: Calvin Klein, Men's Wearhouse | Bridesmaid Dresses: Alfred Angelo | Music/Entertainment: DJ Katherine Rose, Washington Talent Agency | Videographer: David Miller | Transportation: Detailed Destinations | Hair and Makeup: Reflexions Hair Studio | Invitations: Kate Bisset Valdez | Bride's Rings: Kay Jewelers | Groom's Rings: Henebry's Jeweler
Want to create your own unique wedding crest? Check out our list of talented local calligraphers.