"Bistronomy" isn't a familiar restaurant term in Washington, but that may change with the Friday debut of Bistro L'Hommage in Mt. Vernon Triangle. The 170-seat restaurant and adjoining boulangerie from restaurateur Hakan Ilhan (Al Dente, Alba Osteria) seeks to follow in the tradition of Paris's great casual eateries.
"We want to keep the classics classic," says chef Joshua Laban Perkins. "A bistro isn't meant to be haute cuisine, but an extension of the home."
Perkins—an Eric Ripert alum who served as an executive chef at Atlanta's Brasserie Le Coze—classifies himself as a "bistronomist," part of the culinary movement that began in France during an economic downturn. The concept embraces classic techniques and careful sourcing, all in a casual atmosphere at a moderate price. At L'Hommage this means homemade pates and breads, local beef bourguignon, and four styles of mussels, all $25 and under.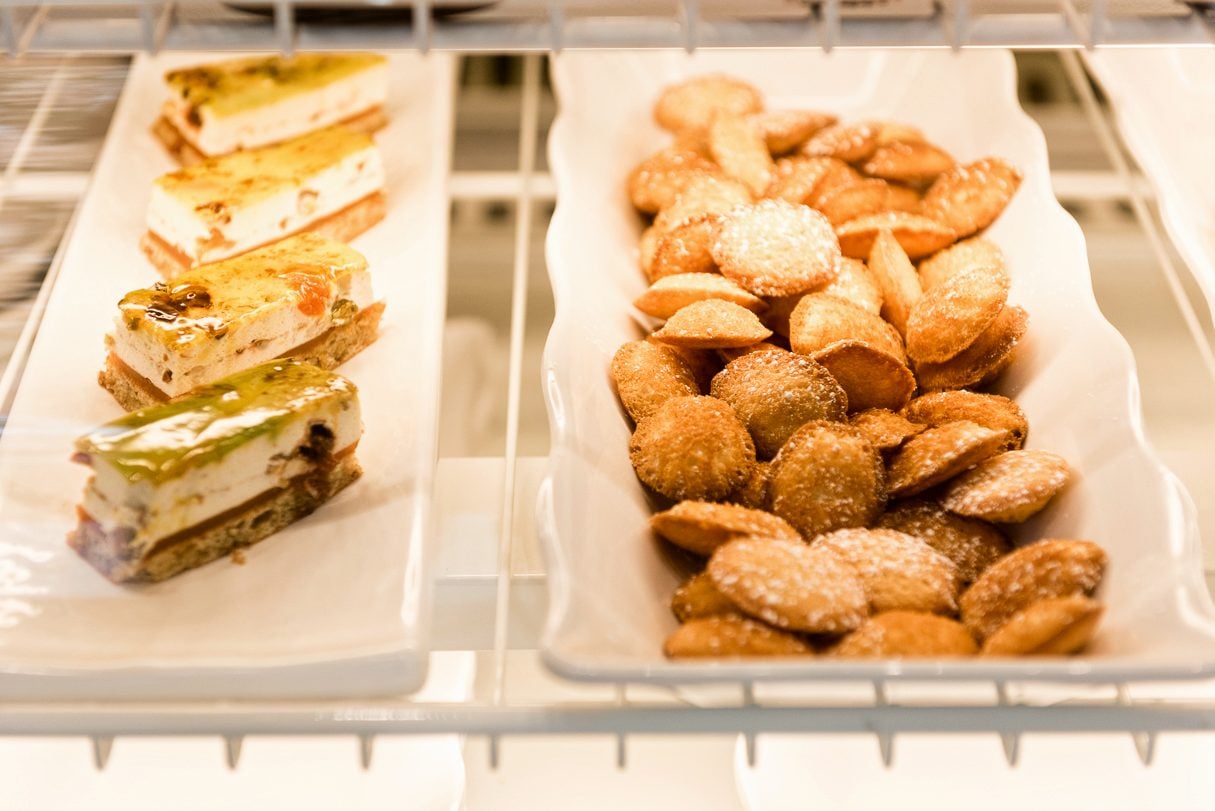 A glance at the menu draws automatic comparisons to Le Diplomate or Bistro Du Coin, but that's part of the point. Perkins says three-quarters of the dishes are bistro staples, with some wiggle room for innovation. Certain riffs are noticeable—fried chicken liver papardelle—while others are less so. Perkins makes roux (a classic thickening agent for sauces), using rice flour instead of wheat so that items like coq au vin are gluten-free. The kitchen also plans for more vegetarian options than your average bistro menu, with vegetarian charcuterie such as seasonal terrines.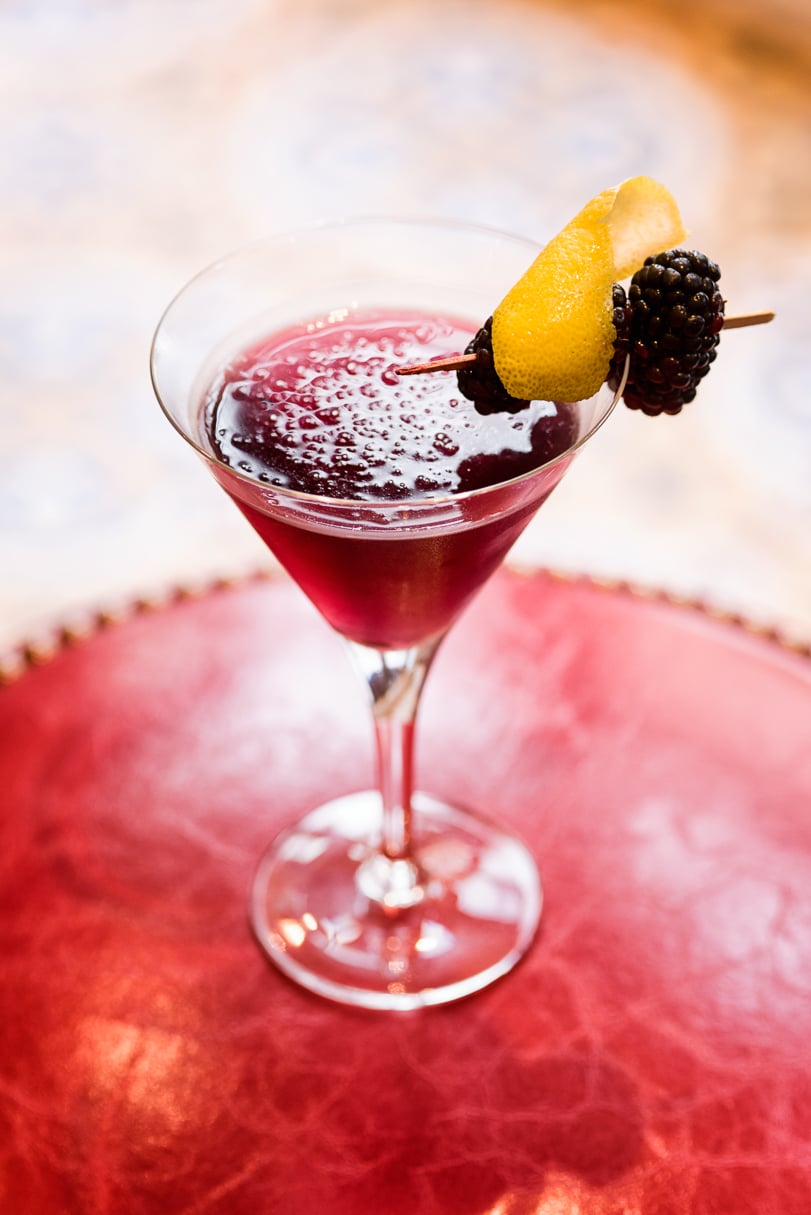 Happy hour will be a good place to try some of the kitchen's more experimental offerings. Perkins plans for a selection of ten discount small plates such as gougères filled with cheesy mornay sauce, or house-cured salmon with dashi broth to go along with drink specials. A lengthy wine list boasts 200 French bottles, as well as 20 wines by the glass and eight on tap.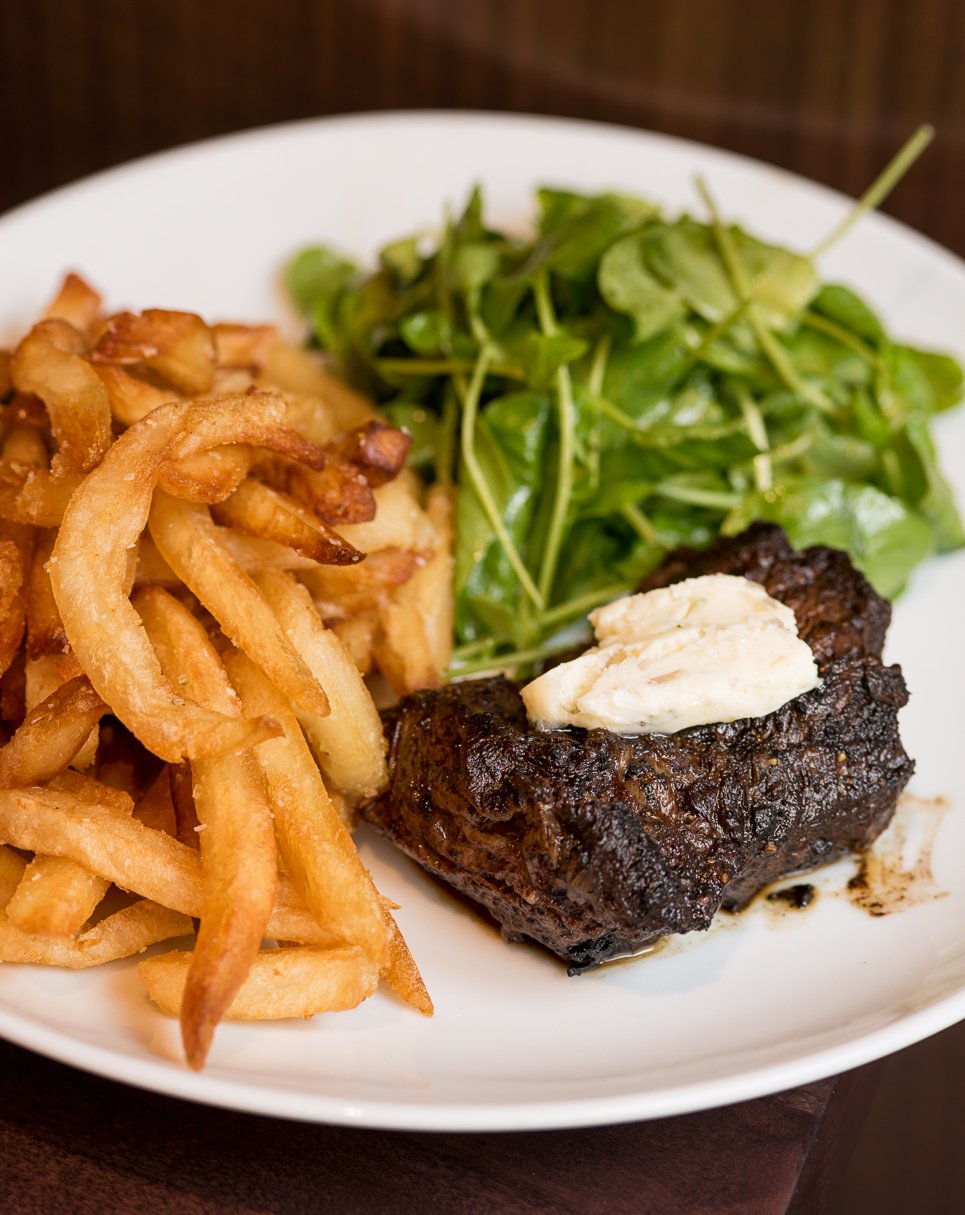 Diners can get the first taste of Bistro L'Hommage on Friday morning, when the boulangerie opens with house-baked pastries, breads, and sandwiches; the dining room will serve its first meal on Friday, September 11. Early-risers can grab coffees, fresh croissants, and breakfast sandwiches en route to work, and later drop by for simple lunches like ham and brie on baguette. In theme of bistros catering to the neighborhood, Perkins will offer ready-to-heat meals come evening, including coq au vin and beef bourguignon, as well as roast chickens and salads.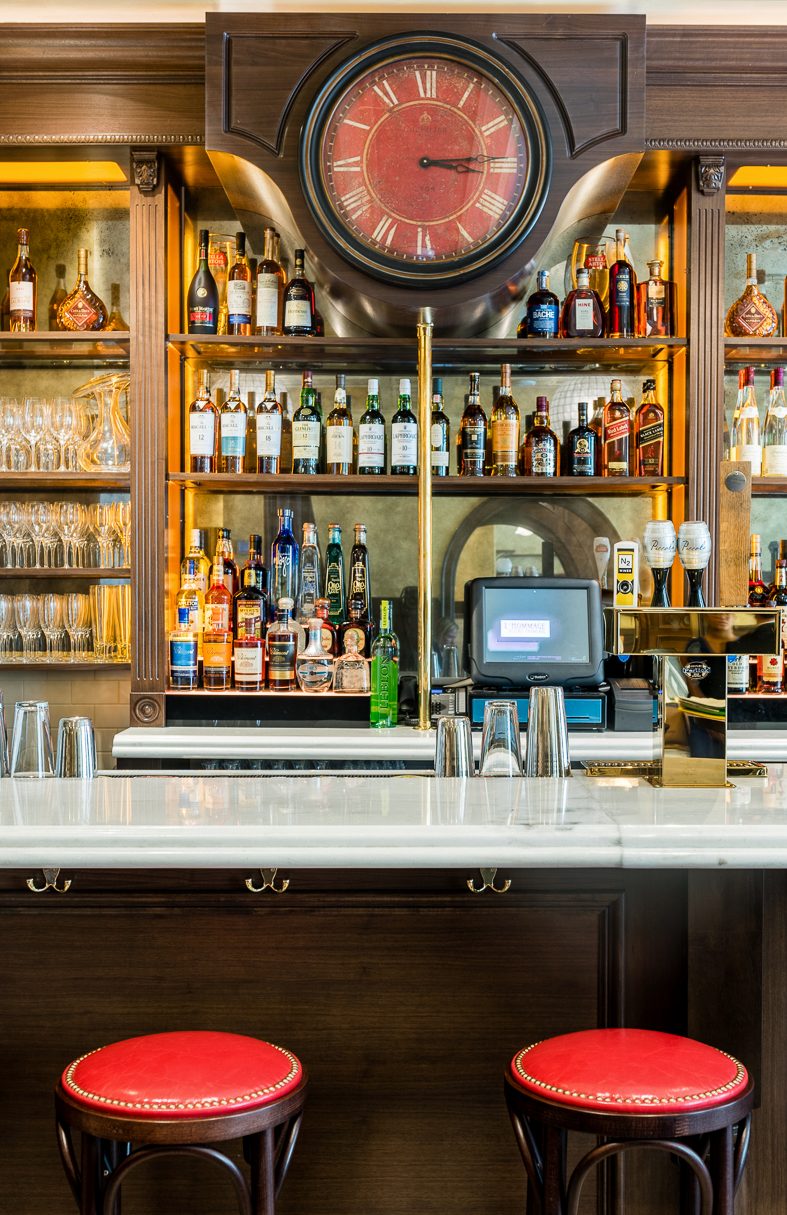 For diners who want to linger over a glass of wine and moules frites, the 82-seat patio will be the place as long as warm weather lasts. The restaurant will first open for dinner, with lunch, mid-day service, and brunch to follow.
Bistro L'Hommage. 450 K St., NW; 202-791-0916. Boulangerie open Friday, September 4; dining room opens Friday, September 11. Boulangerie hours: daily, 7 am to 8 pm. Restaurant dinner served Sunday through Thursday, 5:30 to 11; Friday and Saturday, 5:30 to midnight. Happy hour: Monday through Friday, 4:30 to 7.