This beautiful, color-filled art display that Julie Wolfe created has us inspired. Wolfe used chemicals and organic materials to create her light-filled display, but with these eight simple DIYs, you won't have to break out any copper sulfate or methylene blue to make a lovely mason jar display at home.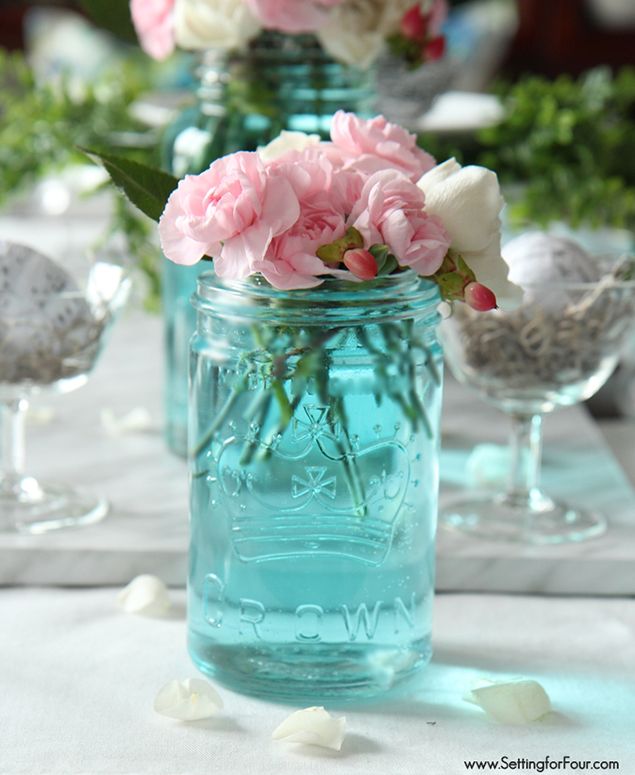 A lot of DIY recipes for tinted mason jars call for paint and time (you have to bake the jars to let the paint tint the glass). For a much faster, and easier DIY, all you need is water and food coloring. Add some in-season flowers and line up your jars in a windowsill for a pretty window display that took zero effort.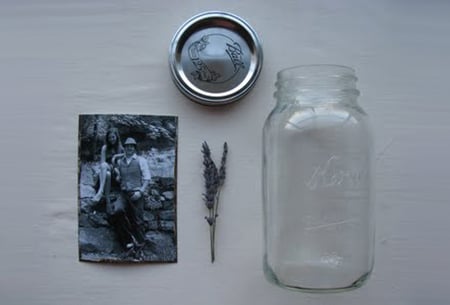 Have a million photos you don't know what to do with? Put them in a mason jar. The oil used in this DIY preserves your photos and gives them a cool vintage look.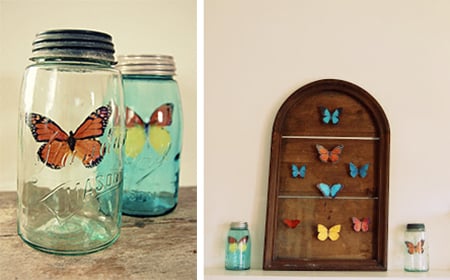 Impress your friends with this gorgeous DIY from Lola Nova. Scavenge Google images for pretty butterfly photos (or dragonflies), print them out on card stock, employ some sewing skills, and you have a whimsical display.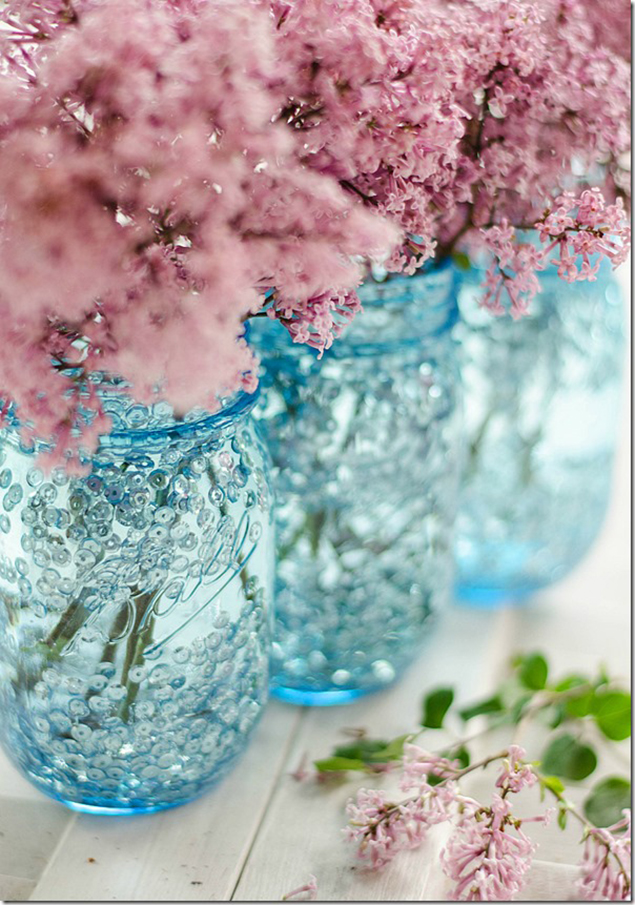 Sequins add texture to an otherwise boring mason jar. Place your finished product on a windowsill in direct sunlight and enjoy the sparkling light show! Or, if you're in a vitamin-D deficient basement apartment, place a small tea light in the jar for a similar effect.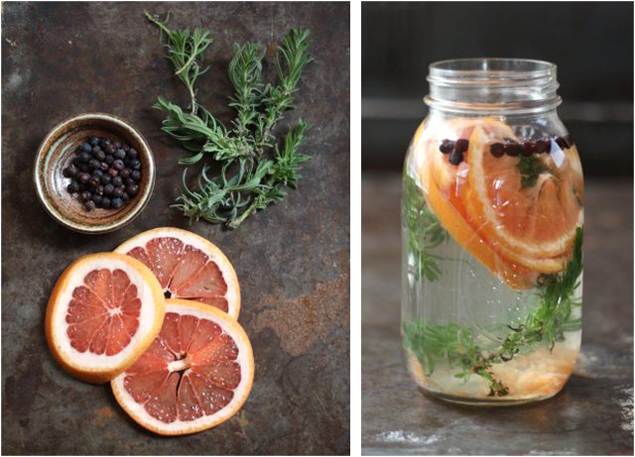 These mason jars are just as pretty as they are functional—the fruit and herbs inside work as a natural, DIY air freshener. If you don't have citrus or fresh herbs and spices on hand, essential oils work just as well! Place near a window, on a bookshelf, or create a cool centerpiece on your dining room table.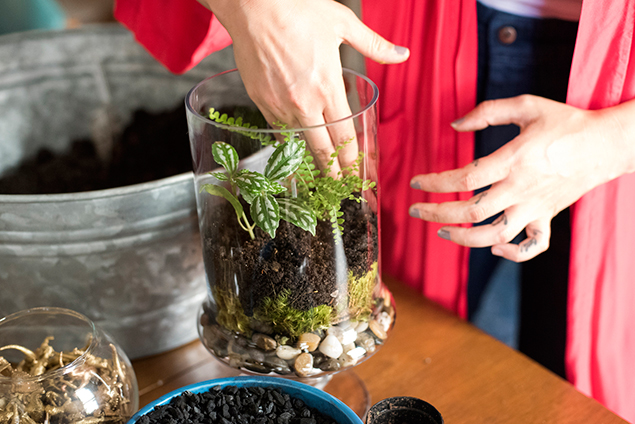 Sill Life's Holley Simmons doesn't use mason jars in her tutorial on making a terrarium at home—but it would be a beautiful addition to any windowsill garden. Instead of using large vases and pots, use mason jars to make mini gardens that are easy to maintain.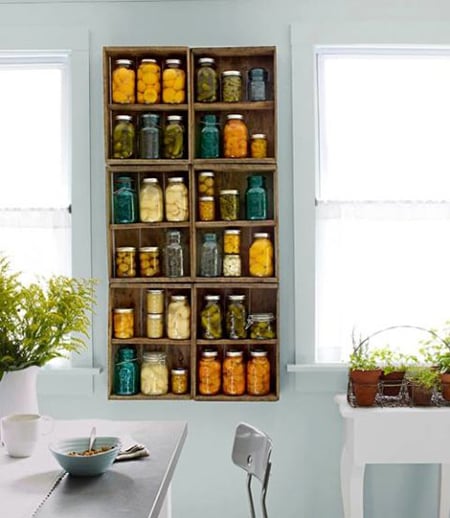 Are you a canning and preserving pro? Stop hiding your fruits and veggies in your pantry and put them on display! You can be super crafty and create open shelves made out of old crates to store your jars.
In case you're not already canning your fruits and veggies, Country Living also happens to have a simple 3-step guide.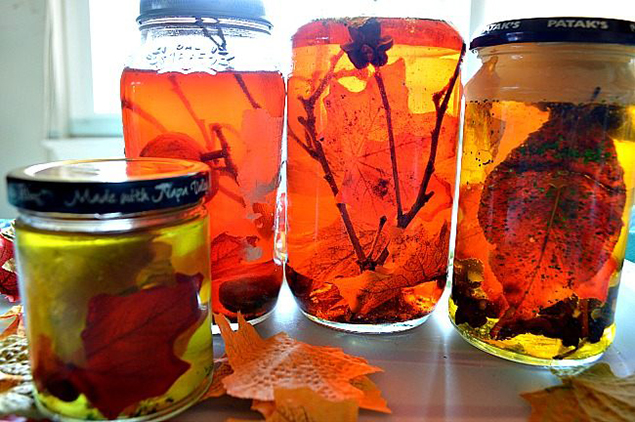 This kids' sensory activity turns out pretty cool. Much like Julie Wolfe's art display, these mason jars are filled with organic materials (leaves, pine cones, wood) and not-so-organic materials (food coloring, glitter) to create a lovely fall-inspired craft.