Lobster dumplings. Szechuan-style quail. Wonton soup served table-side. These are just a few of the new dishes you'll find at The Source by Wolfgang Puck, which just reopened after a month-long closure. Both the first-floor lounge and upstairs dining room have been remodeled—the first refresher for the window-walled restaurant adjoining the Newseum since opening in 2007.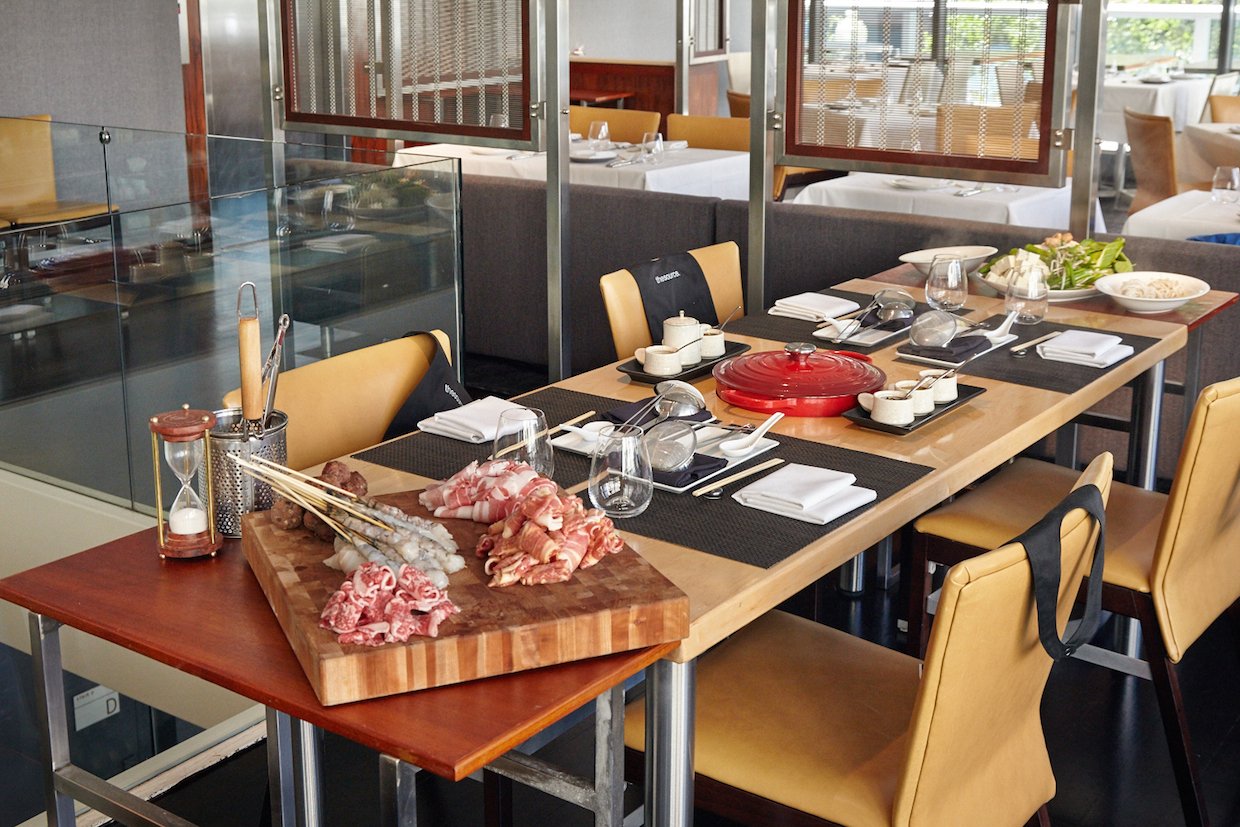 A hot pot tasting menu is one of the highlights of chef Scott Drewno's revamped dinner menu. Parties of four can reserve a special table, custom-designed by local woodworker Art Drauglis for the shareable meal. A cauldron of aromatic broth sits at the center—a 20-hour process involving brewed pork ribs and chicken feet, Szechuan peppercorns and chilies—in which guests dunk a progressive selection of meats like Wagyu beef and meatballs, rockfish and shrimp. A selection of "enhancers" such as house-made chili paste are served alongside.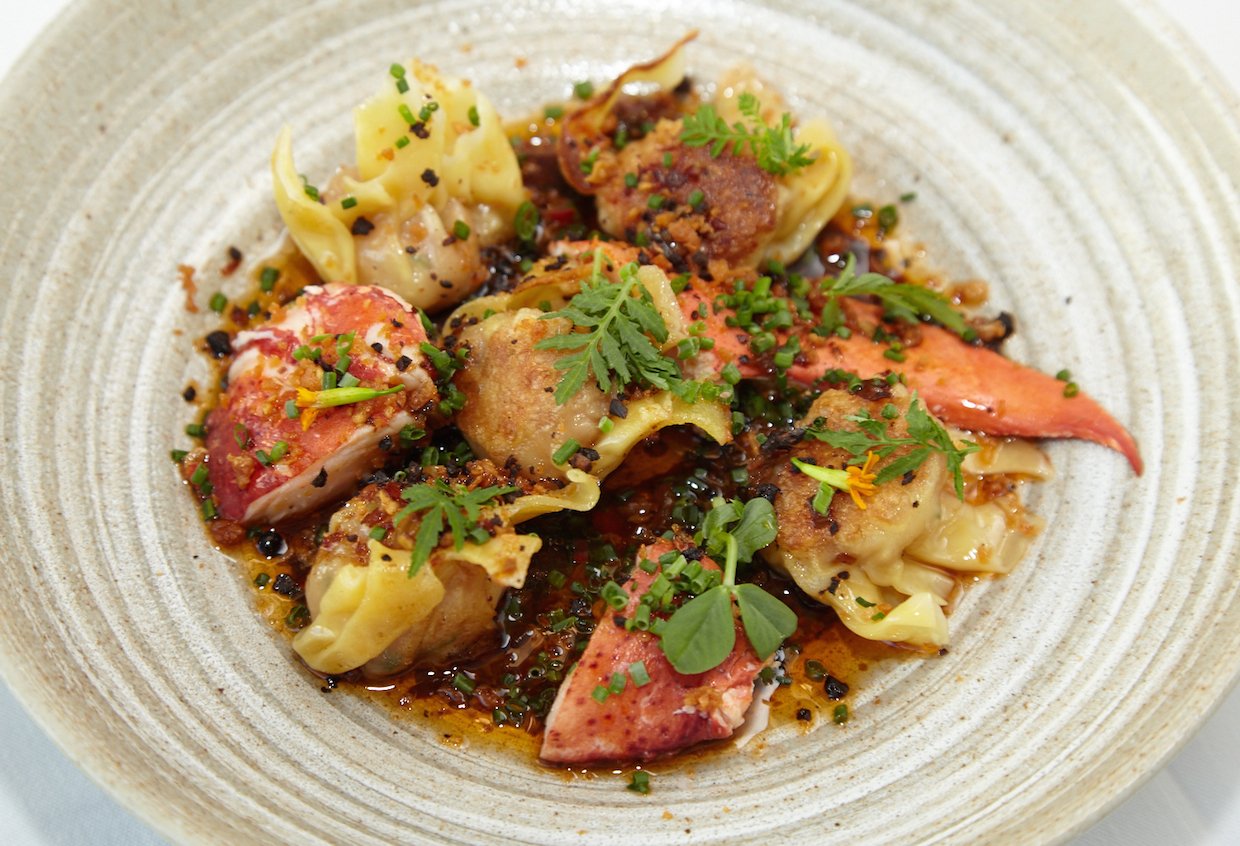 In addition to the tasting, a number of the a la carte dishes are interactive. Soups are poured from a table-side cart, while two can gather over a dim sum platter or whole Pennsylvania duckling. Guests tuck slices of roasted breast into steamed buns with cucumber and garlic-hoisin sauce, sip duck bone broth with duck wontons, and feast on the wok-fired legs and thighs glazed in chili-black bean sauce.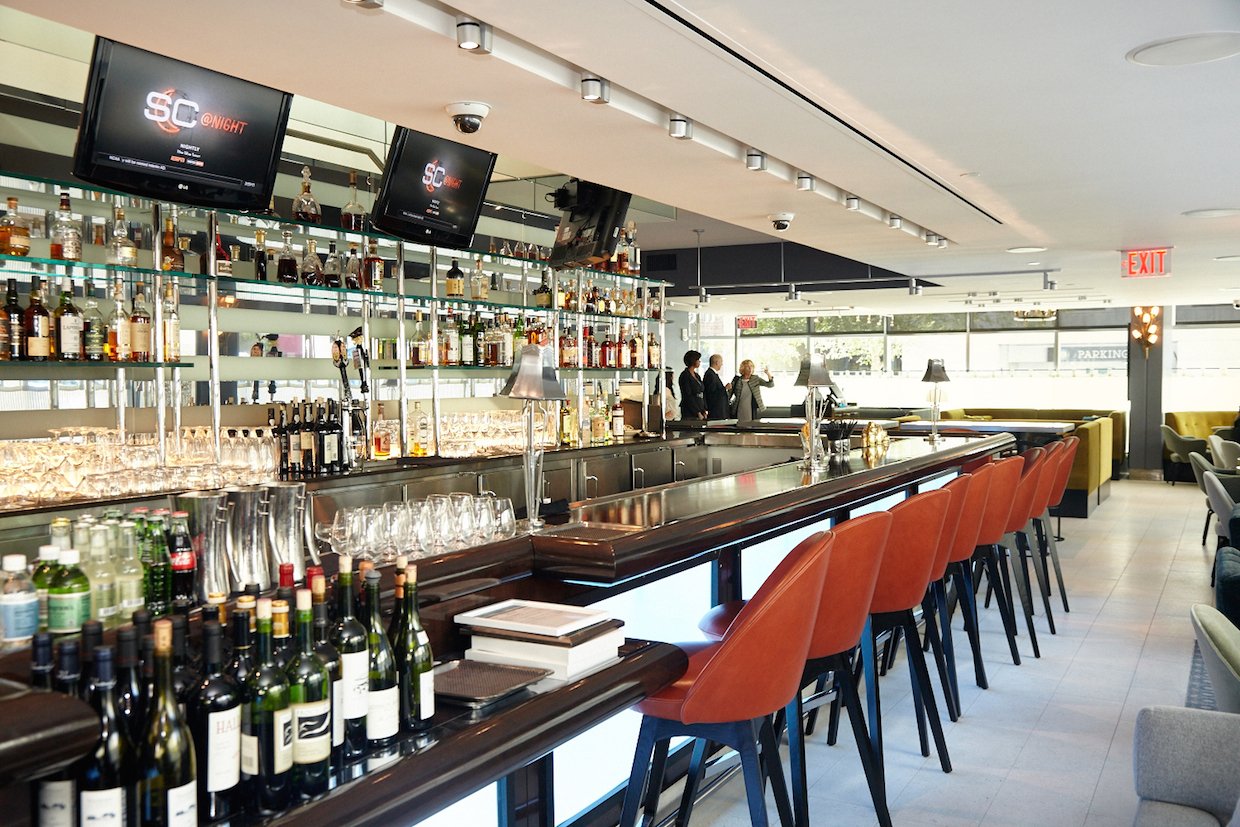 More casual dining is offered at lunch, where guests can opt for a selection of dumplings and sushi rolls. In the evenings the downstairs lounge is the place to graze from the District Chinese Kitchen menu, filled with bao buns and potstickers, brisket-fried rice with bone marrow and crispy moo-shu pork sandwiches. Newly-appointed head barman Jesse Raines, formerly of Founding Farmers, is planning a new cocktail menu for October.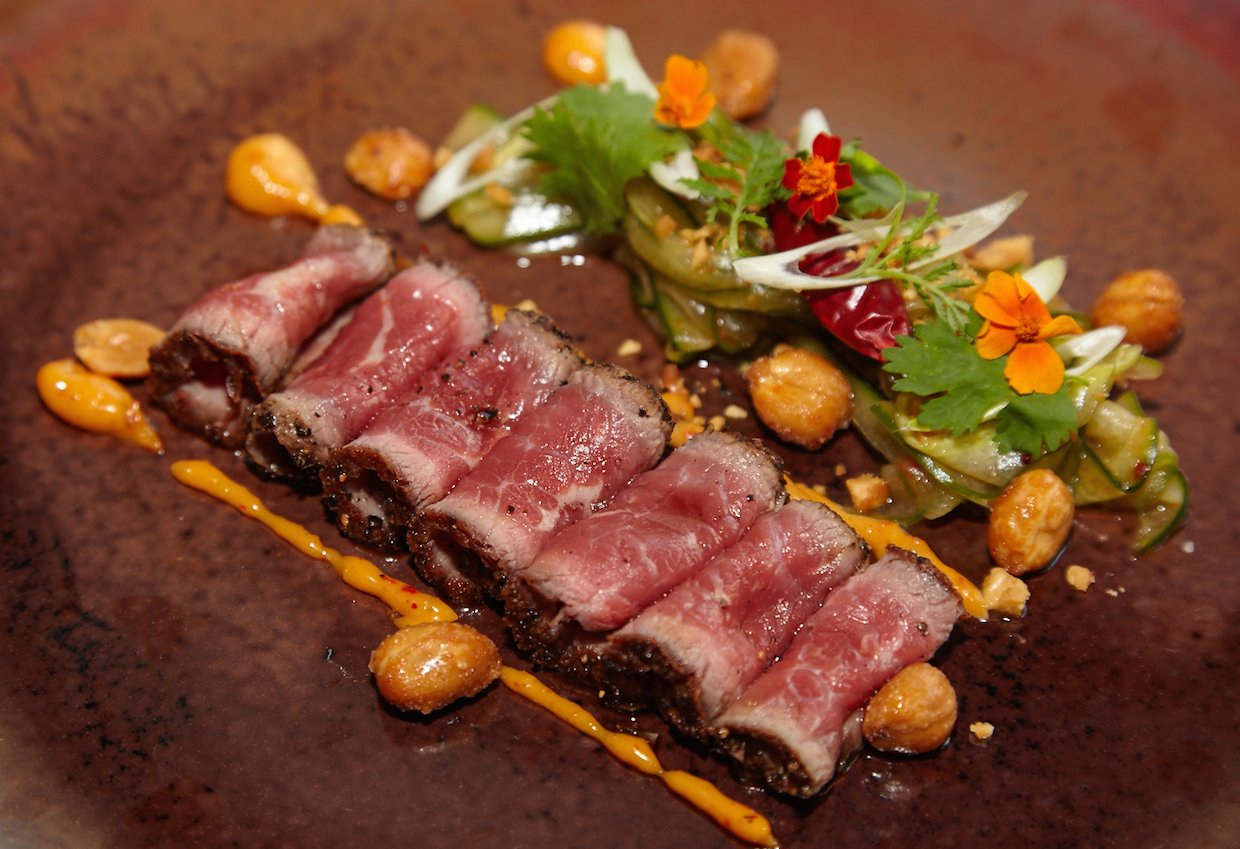 Certain things haven't changed, such as a generous happy hour in the lounge offered Monday through Friday, 4 to 7, where any three dishes from the menu go for $27, and cocktails are half-off. A new Monday special is offered in the lounge, where all dumplings go for $5 throughout the night.
The Source. 575 Pennsylvania Ave., NW.