On Saturday, Washingtonians can head to Saks Fifth Avenue in Chevy Chase to hear The Good Wife costume designer Daniel Lawson and Politico reporter–and former Washingtonian fashion editor–Kate Bennett chat about fashionable workwear at the Lafayette 148 New York Fall 2015 collection presentation.
As a designer for a legal drama television show, one might think Lawson just fills his costume closet with an array of standard suits–but throughout all six seasons of The Good Wife, Lawson has proved that professional wear doesn't have to put us to sleep. Having a good grip on power dressing is important for career-driven people, and seeing as DC is full of those, Shop Around got in touch with Lawson to find out how to dress the part.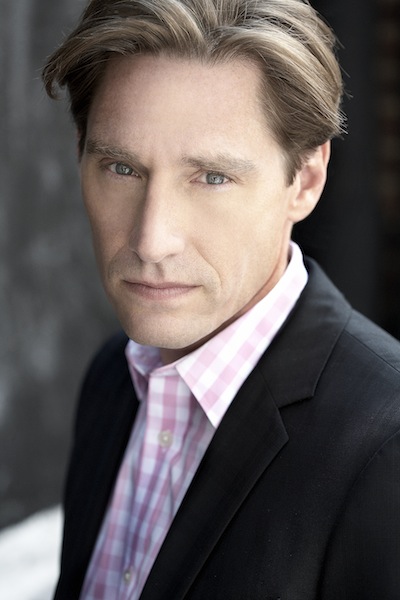 Dress for the scene you're in.
"Taking stock of what your day is going to bring and dressing for the various occasions and situations you are going to find yourself in is key for having a successful day, whether that day be at the beach or in the office," says Lawson. "Dressing for the job one aspires to does help to get to that position."
Fit is everything.
"The clothes have to fit. If they don't fit, you don't look powerful. Period. Sloppy, ill-fitting (clothing) just makes you look not in control and, well, sloppy," says Lawson.
Comfort leads to confidence.
"You must feel comfortable in your clothes," says Lawson. "Discomfort can be read a mile away and if someone doesn't feel like themselves when they leave the house, everyone is going to pick up on that – they may not know why, but they'll know the person they are dealing with doesn't quite have the confidence of a together person."
Spend your money wisely–and that doesn't mean on an all-designer-label wardrobe.
"Hands down the best place to spend your money is on the staples. You should spend a little more on them because they are going to be the workhorses of your closet and will be there for you for a long time if you take care of them," says Lawson. "Second most important place to put your shopping bucks is in alterations–fit makes all the difference. Additionally, don't waste your money. If a pair of shoes is a little uncomfortable in the fitting room, leave them! Same goes for clothing. If you're on the fence because you don't feel comfortable in it or because you question the piece itself or how it looks on you, no matter how good the deal is, leave it for someone else."
Wear the pants–and the heels.
"I think wearing a heel makes a woman look more powerful and strong. It doesn't have to be a mile-high heel, but some amount of heel changes the posture and makes a woman seem solid and in control," says Lawson. "It's important to be able to walk in heels elegantly and gracefully. If you're not used to wearing them, practice around the house or apartment. Nothing worse than tottering around on heels!"
Avoid wardrobe monotony.
"Once one has done the work of building a closet of classic staples that will go from season to season, take advantage of the trendier pieces each season to breath life into the closet. Adding a few fun pieces to your closet each season can really break the monotony and give you something to look forward to wearing."