While the traditional, knee-high rain boots can do the trick when puddle jumping or wading into a creek, wearing ten pounds of rubber on your feet isn't strictly necessary when you're just hoping to get to and from work without soggy socks.
Not only are these boots lightweight, they also won't look as awkward with your professional outfit, and you may even get away with wearing some of the solid-colored pairs all day long. With the torrential downpours headed to Washington this weekend, it might be time to invest in a good pair of rain shoes.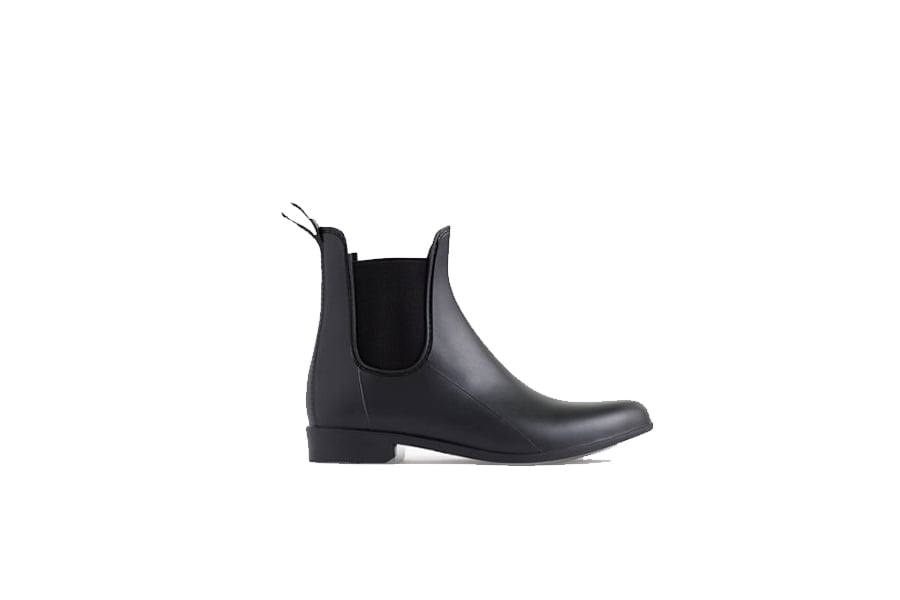 These easy black booties will keep your feet dry without crimping your style, $68 at J. Crew.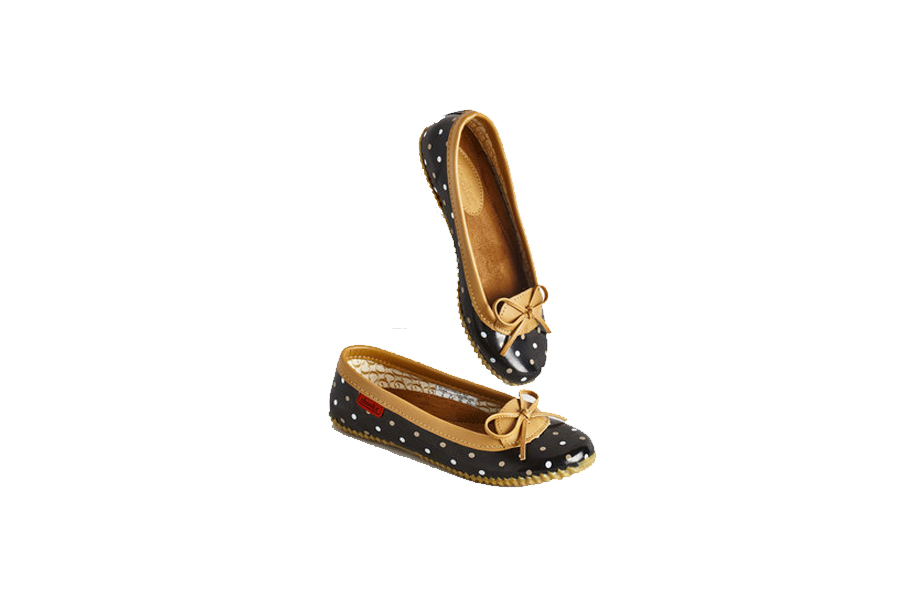 These cute flats are easy to slip into your bag to have on hand in case of a sudden downpour, $54.99 at ModCloth.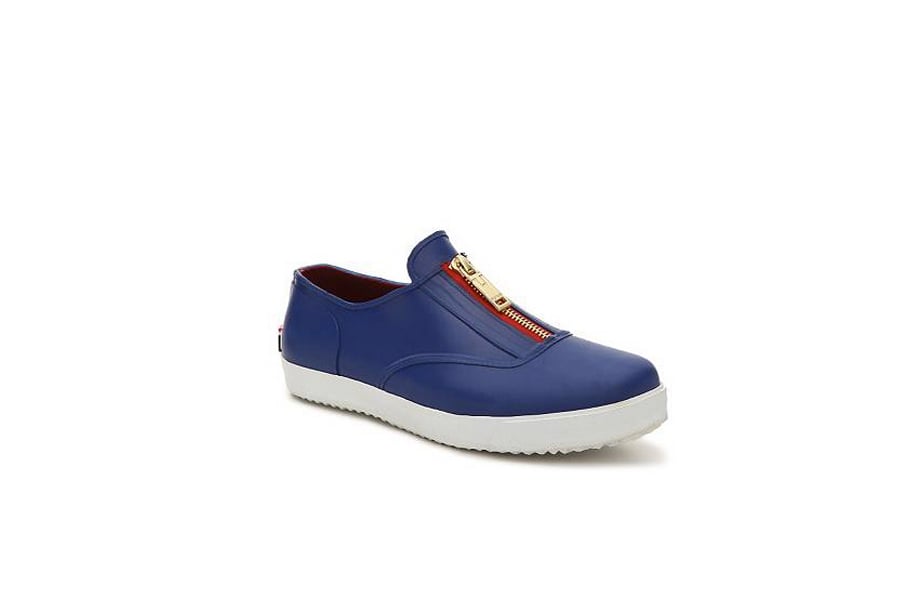 For those channeling a sportier look, these trendy tennis shoes are completely rain proof, $59.95 at DSW.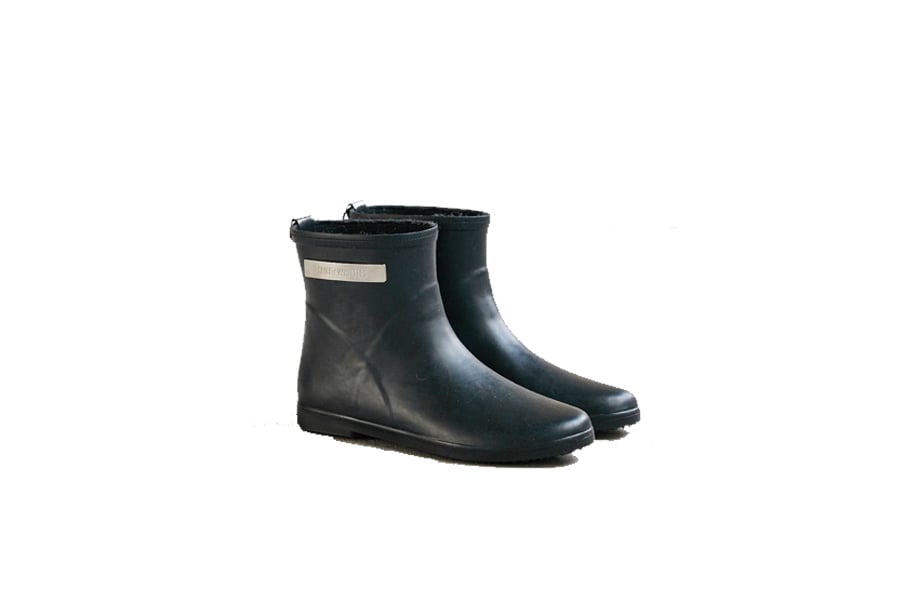 These basic ankle boots are easy to pair with any look, $180 at Urban Outfitters.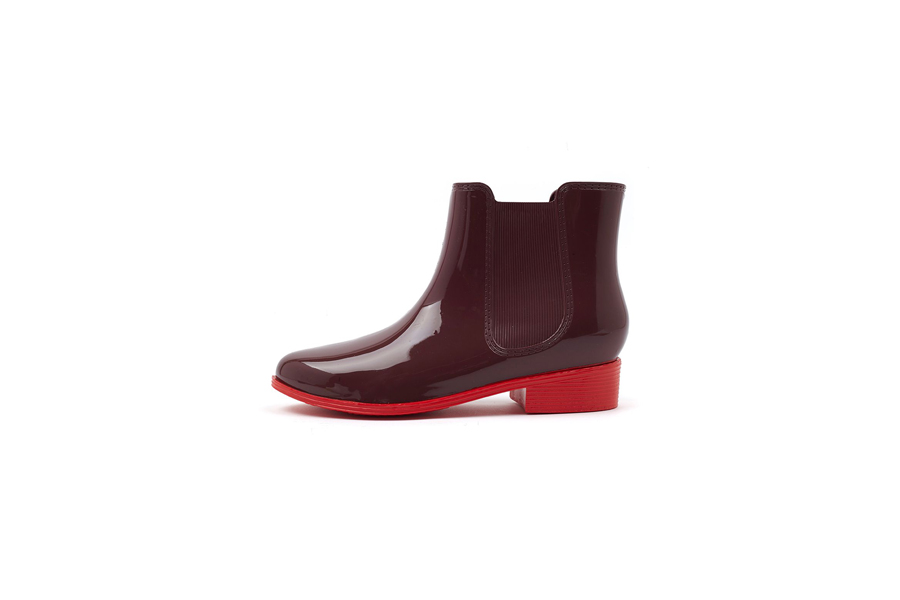 Buy them in black or with a pop of color, as seen in these red jelly ankle boots, $42 at American Apparel.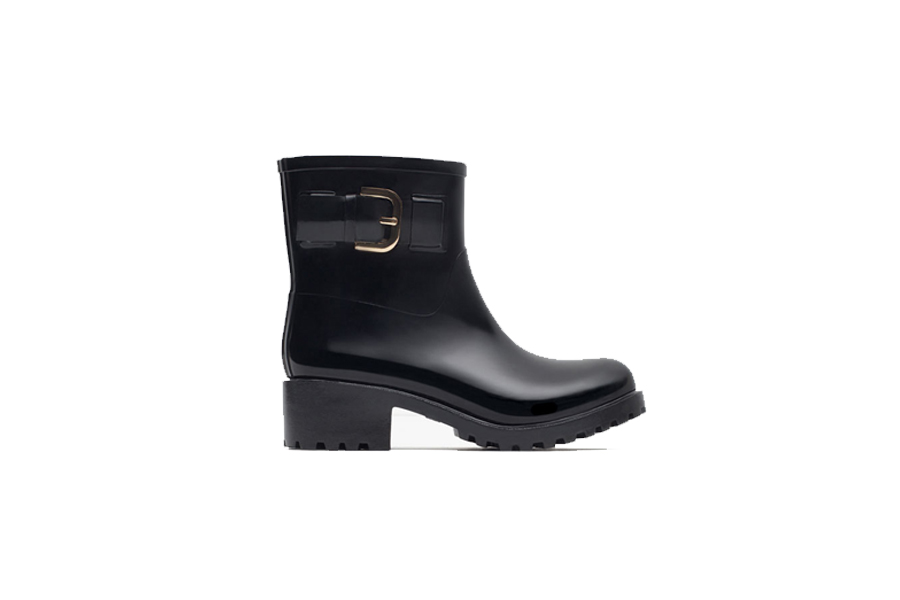 These chunky ankle boots come with a buckle to dress them up for your morning commute, $49.90 at Zara.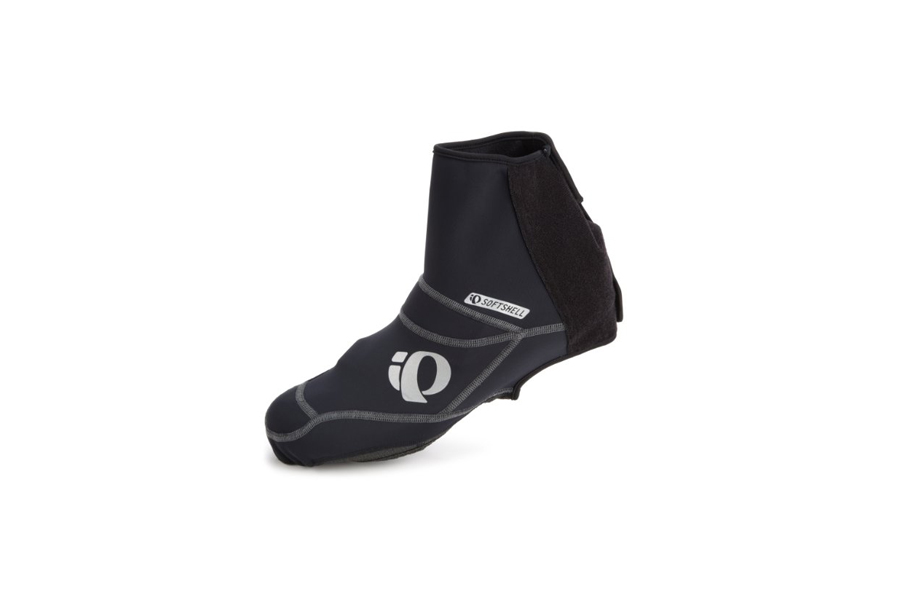 While not particularly stylish, these shoe covers are just what a bike commuter needs to keep their feet dry, $59.95 on Amazon.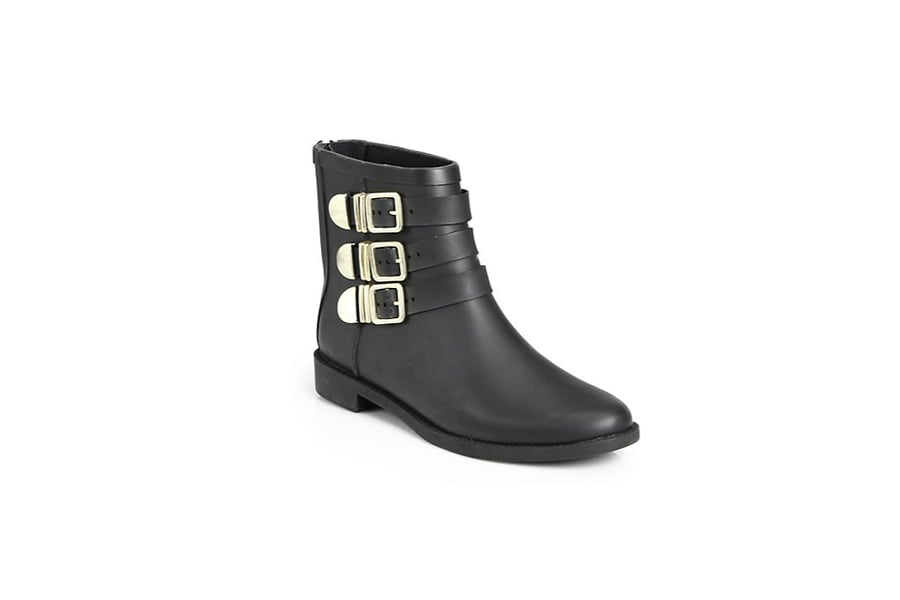 Admittedly, spending nearly $200 on rain shoes may seem excessive. But these booties are so stylish, you'll want to wear them even when there's not a cloud in the sky, $195 at Saks Fifth Avenue.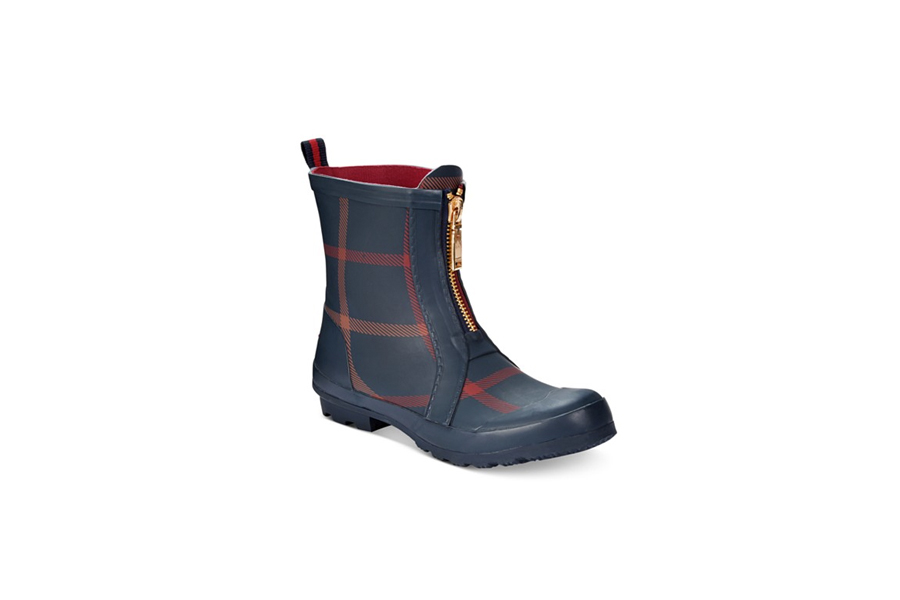 Chunky and durable, this zipper on these Tommy Hilfiger booties elevates them above basic rain gear, $89 at Macy's.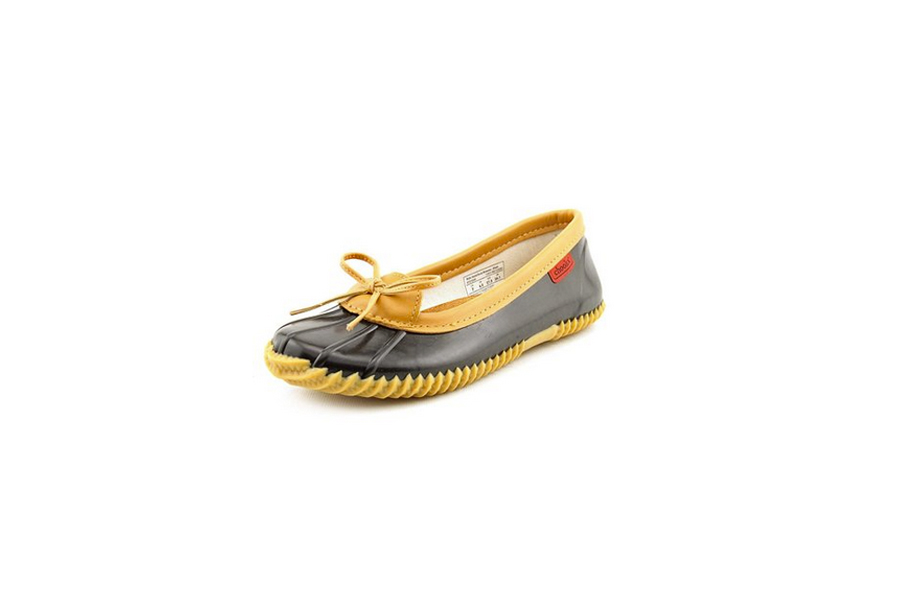 These rubber slid-ons are easy to walk in and you won't have to ruin your fave pair of Tory Burch flats, $34.50 at Amazon.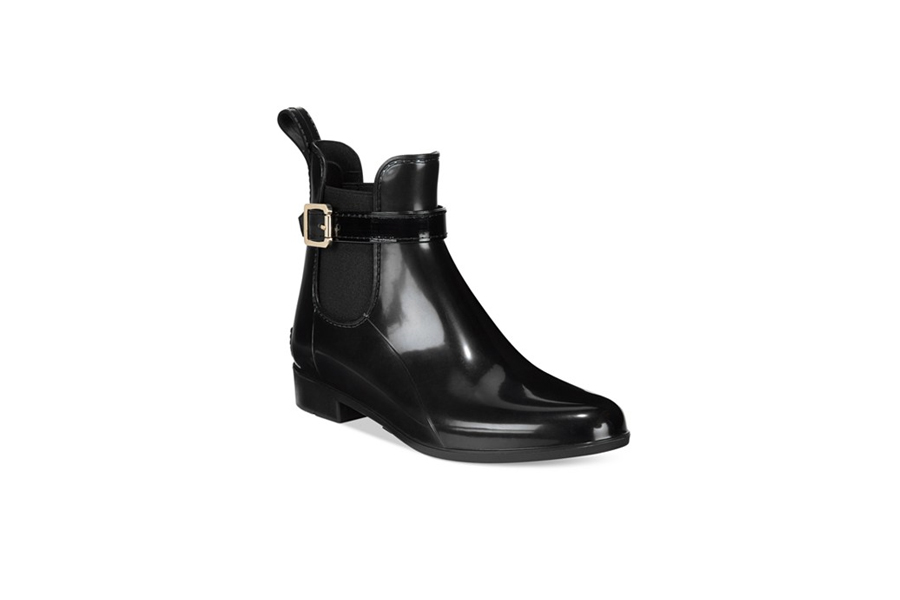 The shine on these Marc Fisher booties could almost pass for patent leather, which means that even on rainy days, you may only have to bring one pair of shoes, $69 at Macy's.
Pair with some skinny jeans and a knee-length trench and you'll be stylish and dry-ish, $54 at Nordstrom.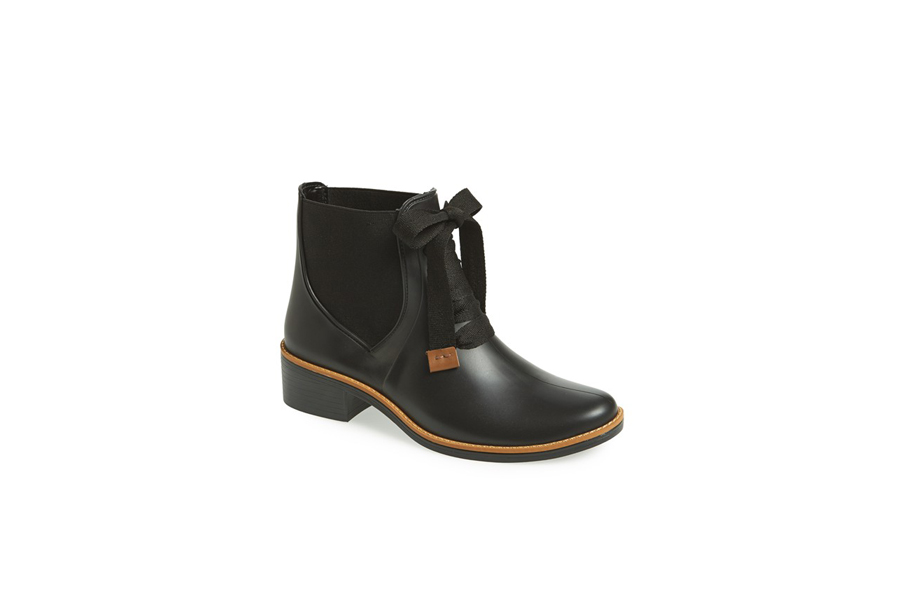 The bow on these adds a flair that will make your footwear stand out in a crowd, $144.95 at Nordstrom.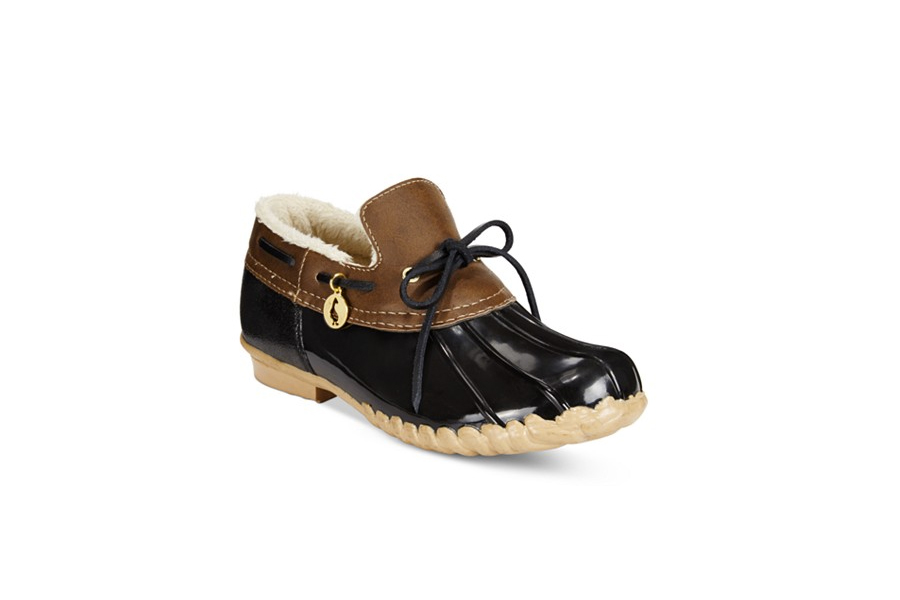 When the rain turns to sleet in the coming months, you'll appreciate the fuzzy lining to these Duck booties, $69 at Macy's.