It's a pretty bleak time to be running a clothing boutique in Washington. This year alone has seen the shuttering of Georgetown's Urban Chic and Duo; Bethesda's Ginger; and 14th Street's Muléh. Anthom, in Merrifield's Mosaic district, was celebrated in our July "Best of Washington" issue; it has since headed for New York after just over a year here.
This doesn't mean local entrepreneurs have given up on retail—they're opening stores online instead. While trading a street address for a web address drastically lowers costs, it doesn't provide the foot traffic that comes with settling into a known shopping corridor. And in the gigantic world of the internet, shoppers can't easily find you, especially if they don't know you exist.
Which is why the new tactic for niche boutiques online is to go to where your shoppers are. And where they are now is on social media—the photo-sharing platform Instagram in particular, which boasts 300 million monthly active users. Brands post glossy lifestyle shots, hashtag meticulously composed product images, and partner with 'grammers with high follower counts, all in hopes that you'll see their handle pop up in your feed.
Building a following is a retailer's first step. Turning followers into customers is the next—a process complicated by the fact that Instagram doesn't allow users to post clickable links that would send shoppers to a virtual storefront. Here's how three of Washington's most exciting e-tailers are doing it.
---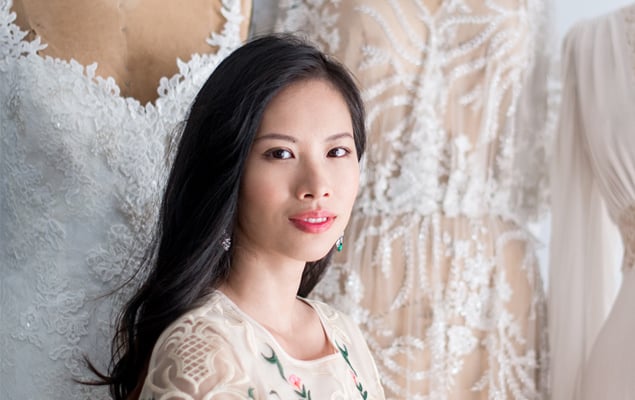 Alexandria's Emme Wynn, 28, separated the bridal portion of her vintage Etsy store to launch Gossamer Vintage in August 2013. Her ethereal wedding gowns and accessories blend seamlessly with the organic, fine-art wedding photography popularized by Style Me Pretty and other national wedding blogs.
Follower count: 49,700.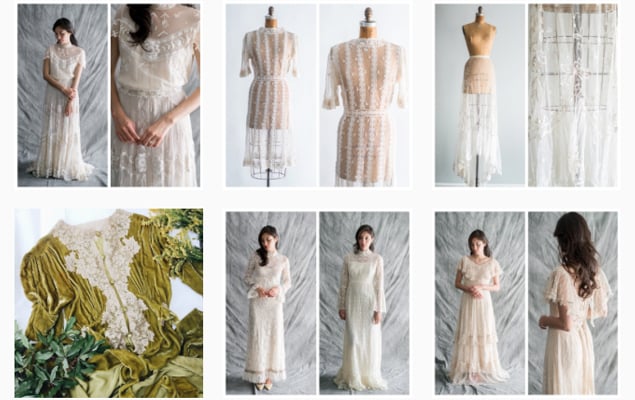 How she builds the hype: Wynn collaborates with a culled list of aesthetically conscious, social-media-prominent wedding vendors on two dozen styled shoots a year. Wynn and her partners share and tag the finished photos, landing Gossamer in the feeds of hundreds of potential new followers each time. Magazines and national blogs that publish the results of the shoots (and then tease the photos on their own feeds) push her Instagram handle even further.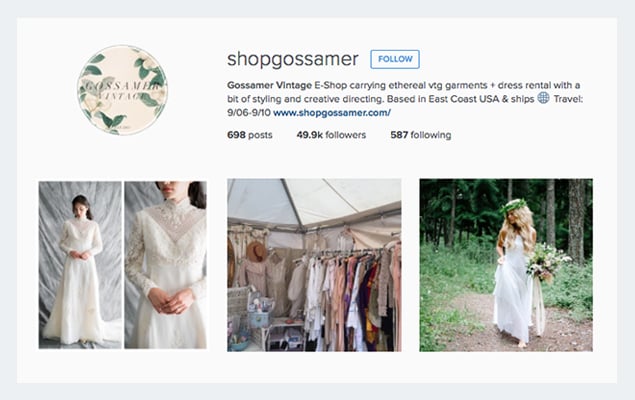 #Hashtagging: Straightforward, heavily trafficked terms like #weddinginspiration and #weddingphotos are Gossamer's go-to's.
Bestsellers: Handmade Edwardian-style dresses. "Savvy brides love the old lace," Wynn says.
---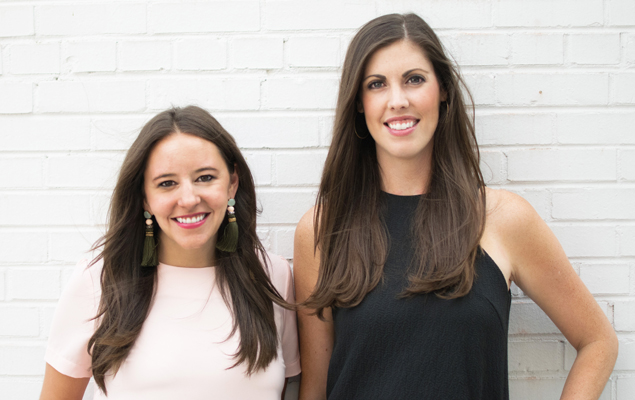 After balking at how much it cost to order custom pillows through an interior designer, DC's Heloise McKee, 28, saw an opportunity to make home decorating more affordable for women her age. She brought on Caroline Lawler, 30, to oversee marketing, and in September Mintwood Home celebrated its one-year anniversary. The Mintwood Girl is, as McKee puts it, "on a budget but has expensive taste"—the sweet spot for the shop's trend-conscious furniture and accent pieces.
Follower count: 5,100.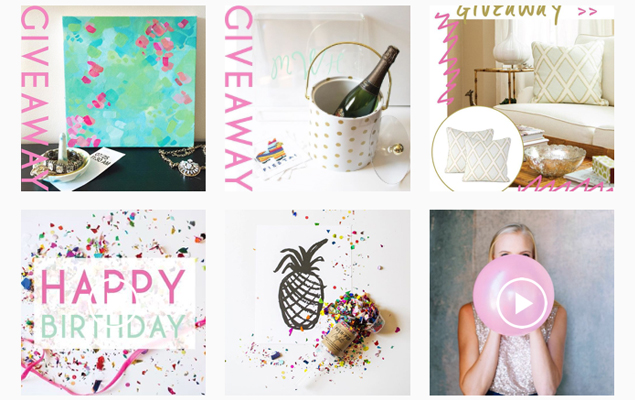 How they build the hype: "We started our social-media accounts before we launched, and we developed a base of people we could blast information to once we opened for business," says Lawler. "After we launched, we worked hard to interact with and do giveaways for followers." The most popular posts are on barware, dogs, and photos of the founders. "People like to see the faces behind the brand," says McKee.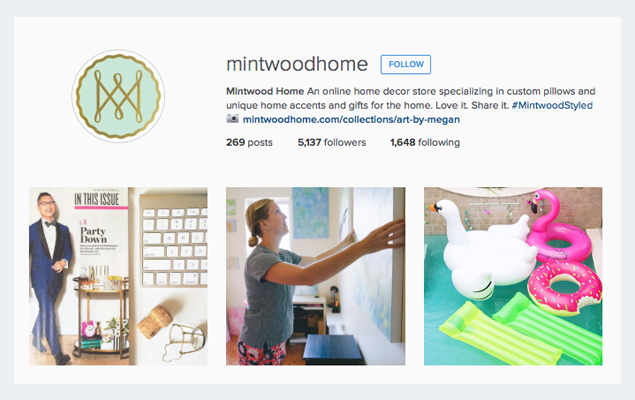 #Hashtagging: "Creative hashtags are fun, but they don't get you eyeballs," Lawler says. "We use #homedecor, #hometour, and #onlineshopping a lot and limit it to four or five hashtags a post." Customers are encouraged to share how they've styled Mintwood products with #MintwoodStyled.
Bestsellers: Custom pillows in limited-access designer fabric, which sell for less than the pillows that inspired McKee to found the company.
---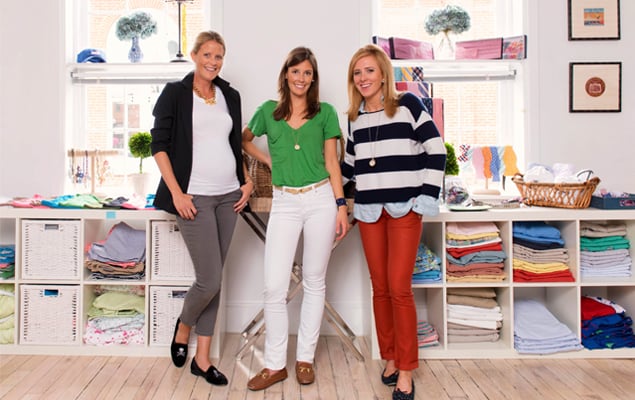 Georgetown's Jocelyn Gailliot and Madeline Grayson, along with Pennsylvania transplant September Rinnier (above, left to right), grew up filling their closets with classic all-American sportswear purchased at boutiques in Nantucket and other vacation towns. Dismayed to find that the mom-and-pop brands they loved couldn't always be bought online, they launched the preppy emporium Tuckernuck in June 2012.
Follower count: 18,400.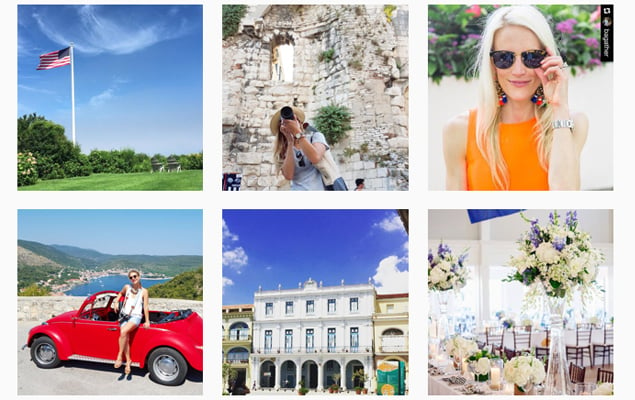 How they build the hype: Tuckernuck partners with about five lifestyle/fashion bloggers a season, who choose Tuckernuck items to "style"—code for wearing or posing with those items in photos post-ed on their blogs and Instagram—and Tuckernuck gives those items to the blogger. The blogger tags Tuckernuck in her posts, Tuckernuck re-shares the posts, and the cross-promotion helps both gain exposure.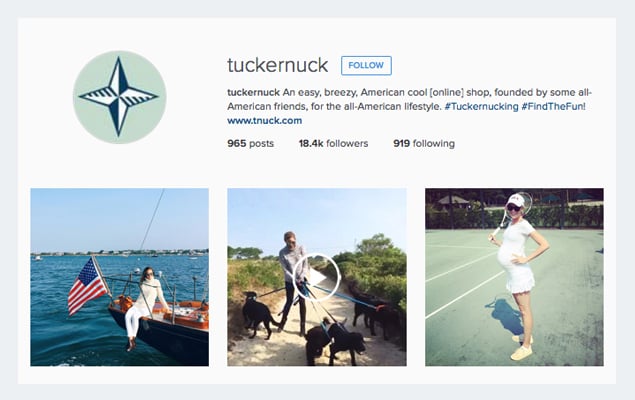 #Hashtagging: Tuckernuck includes a seasonal bucket list with each purchase and encourages customers to tag photos of themselves crossing off activities with the #tuckernucking hashtag. One click and the viewer is immersed in the outdoors-loving Tuckernuck community—and the company sees how products fit right in.
Bestsellers: Barbour jackets, striped Saint James shirts, and the monogrammed "Sunshine" satchel.
Fashion editor Sarah Zlotnick can be reached at szlotnick@washingtonian.com
This article appears in our October 2015 issue of Washingtonian.