With all the unique offerings of Washington weddings, the choice is yours between a chic urban DC affair, a rustic vineyard wedding, or a nautical celebration on the shore. Aaron Schmidt and Justin Zielke opted for the latter, planning their wedding weekend at the Gibson Island Club, where they spent an entire weekend—from the rehearsal dinner to the day-after brunch—celebrating with their nearest and dearest. Meredith Hanafi Photography was on hand to capture all the island fun, as seen in the snaps below.
Like B&G on Facebook | Follow B&G on Instagram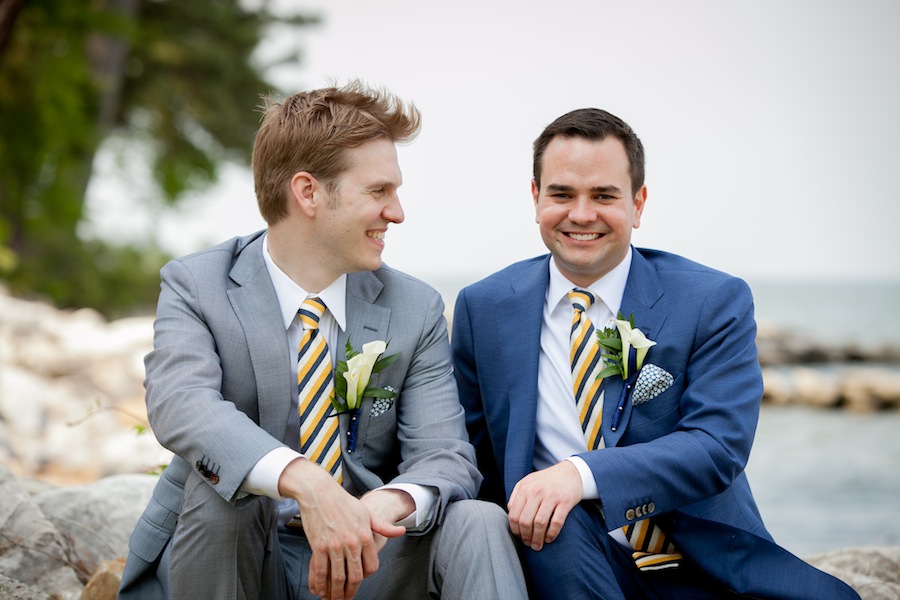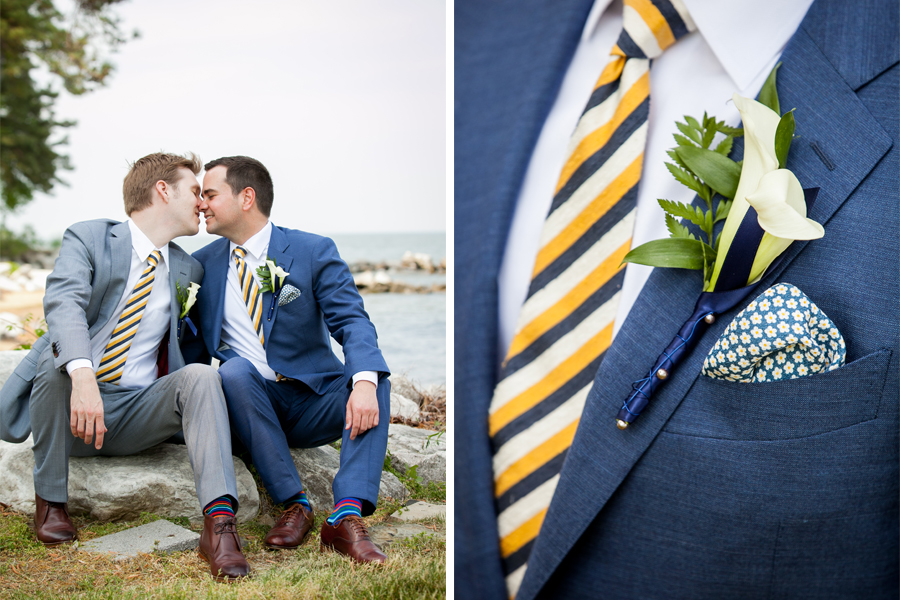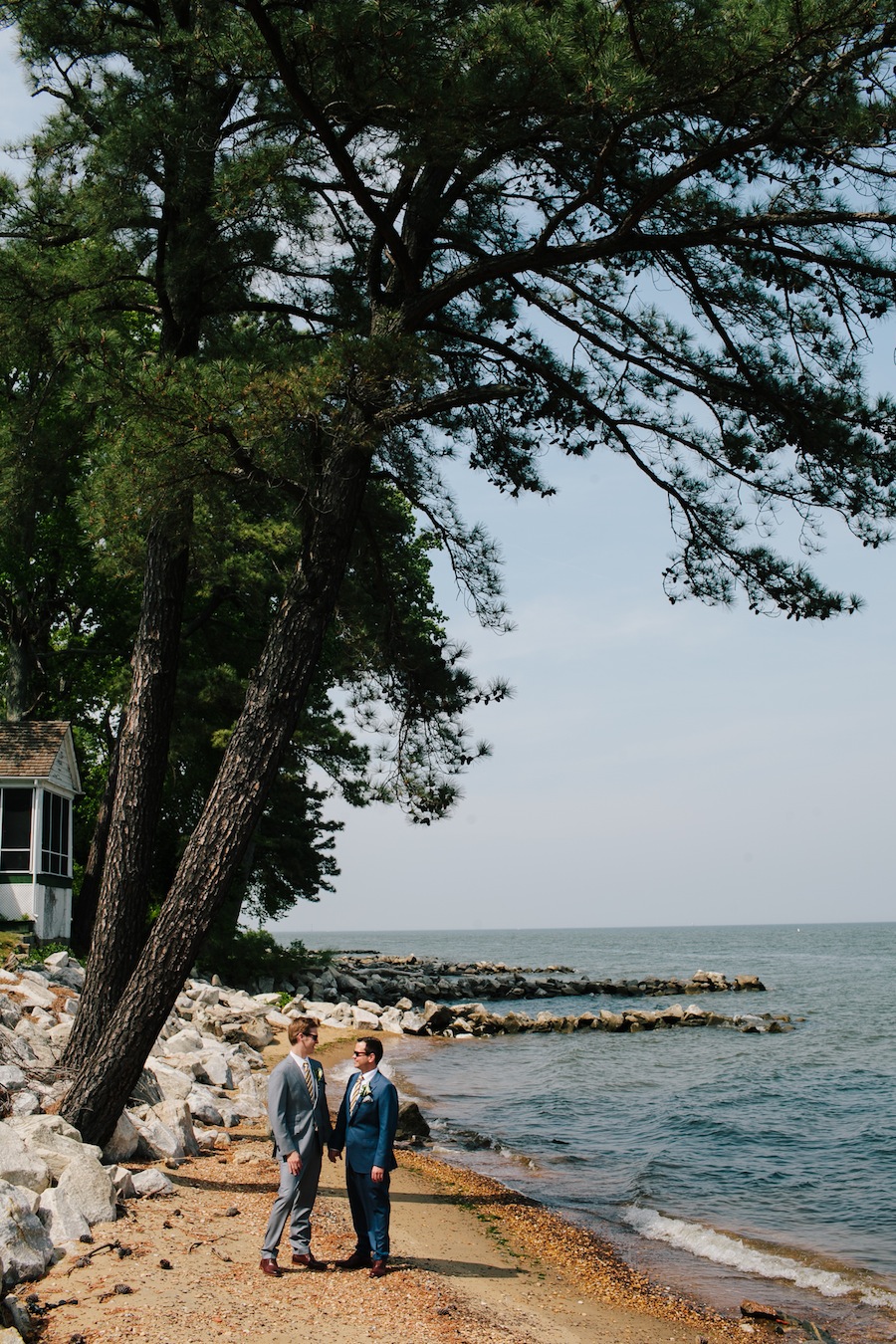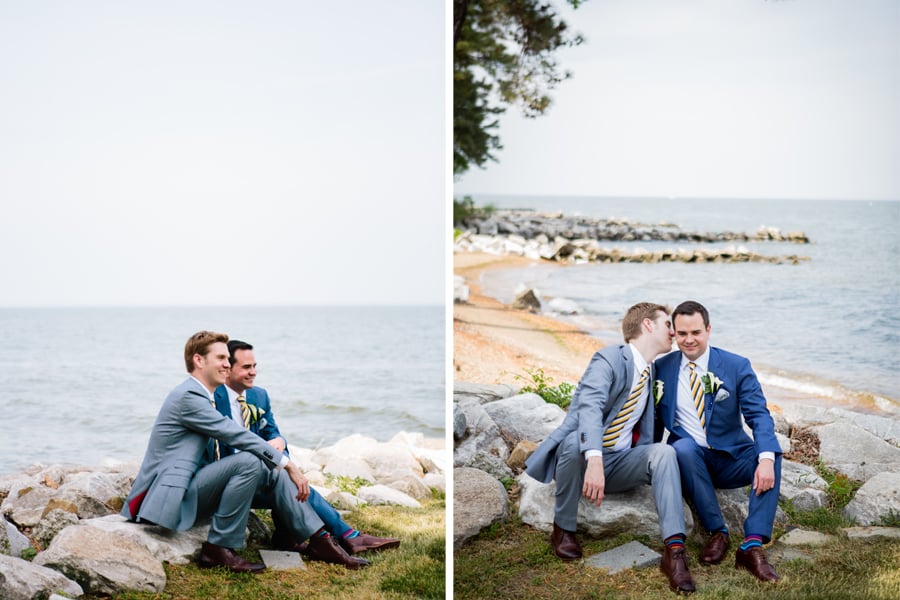 As soon as Justin and Aaron spotted one another across the bar in Dupont Circle, where they were each hanging out with friends, they were instantly attracted: Aaron to Justin's beautiful blue eyes, and Justin to Aaron's infectious laugh. They went for a first date at an Asian fusion restaurant in Dupont Circle and spent their meal in easy conversation, followed by drinks.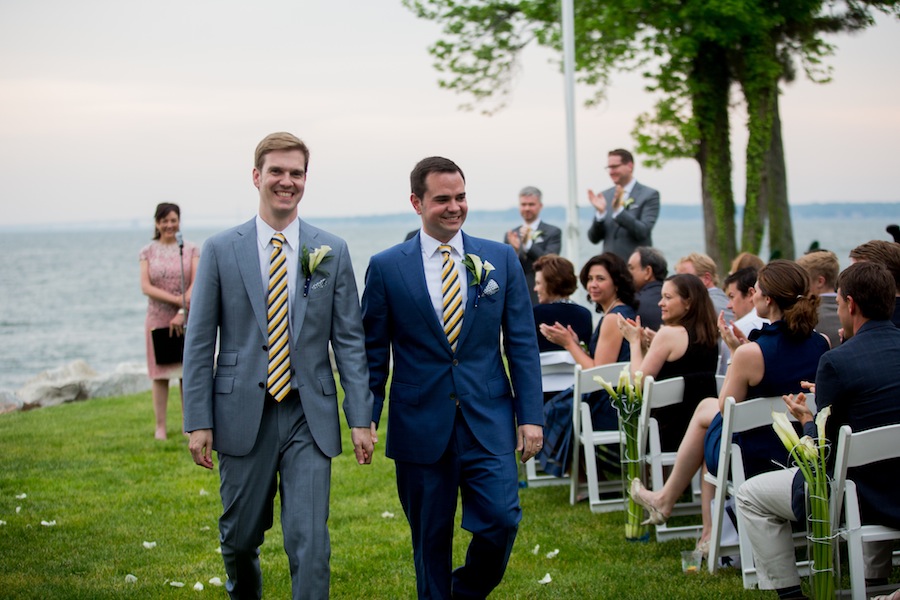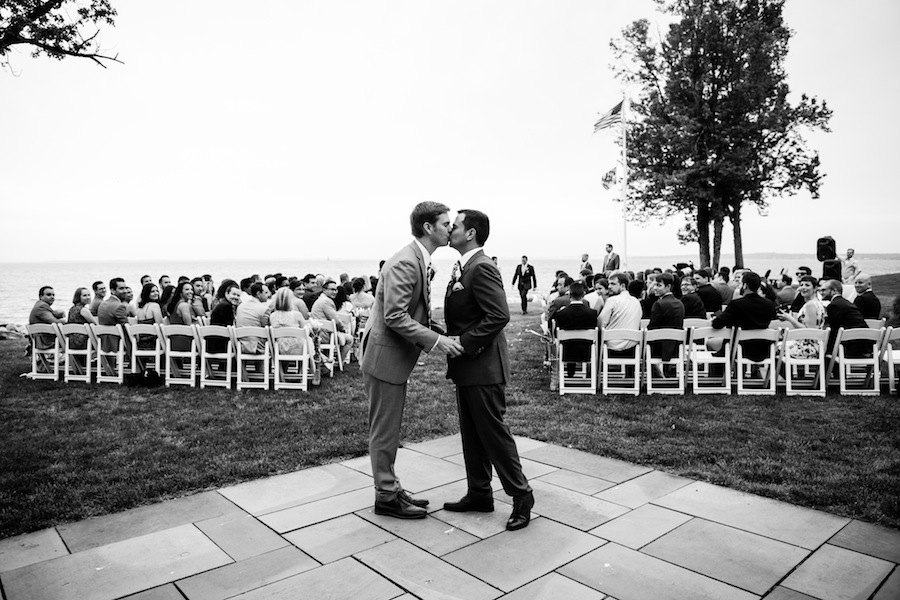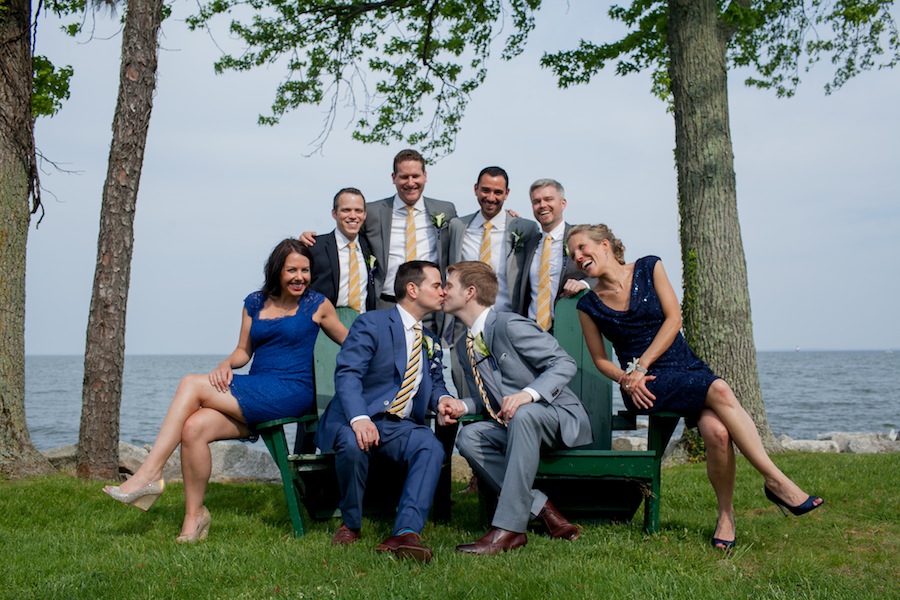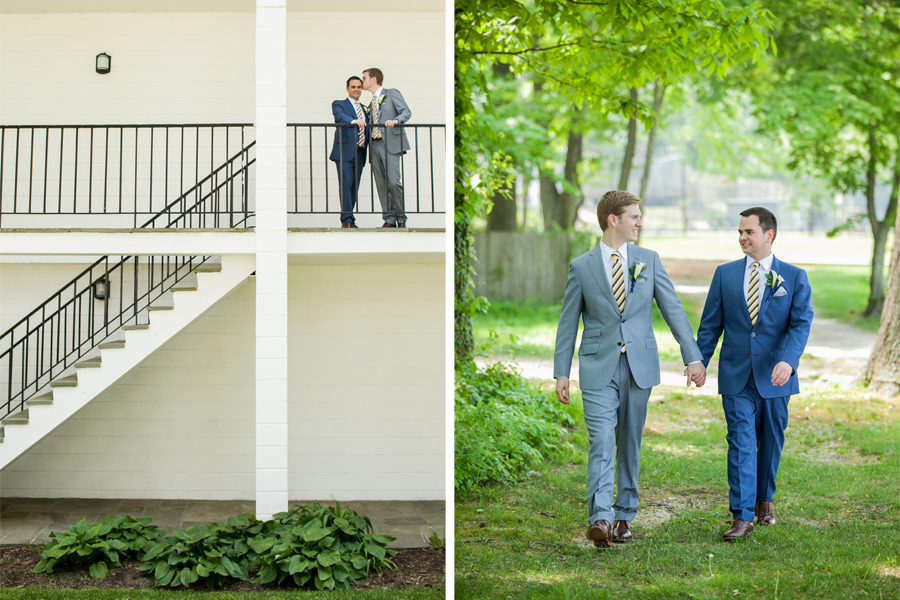 They'd dated for seven years when they planned a trip to London and Paris. In Paris, Aaron brought a picnic to the Champs de Mars, and after their lunch, asked Justin to marry him. And as though a Paris proposal wasn't magical enough, Aaron had also scheduled a hot air balloon ride over the French countryside to celebrate their engagement.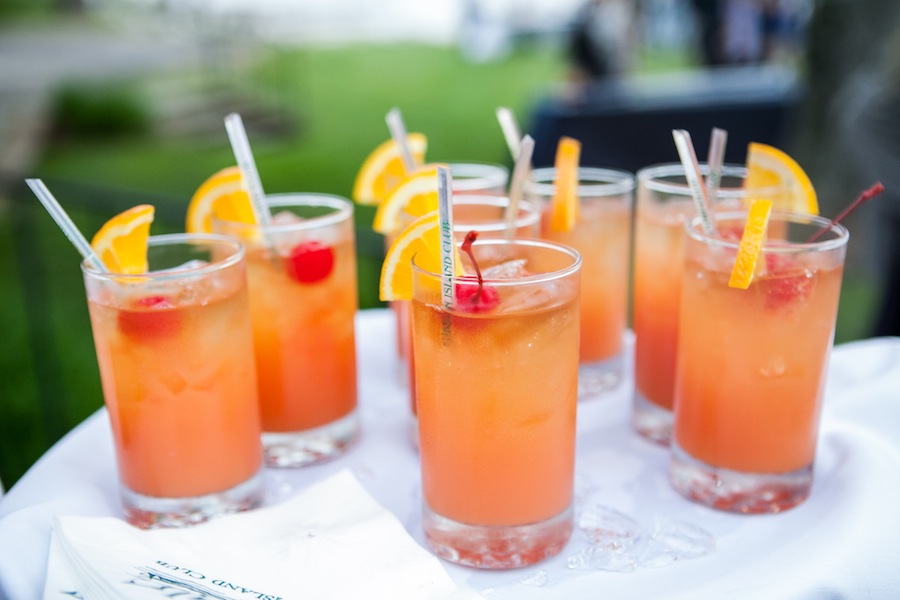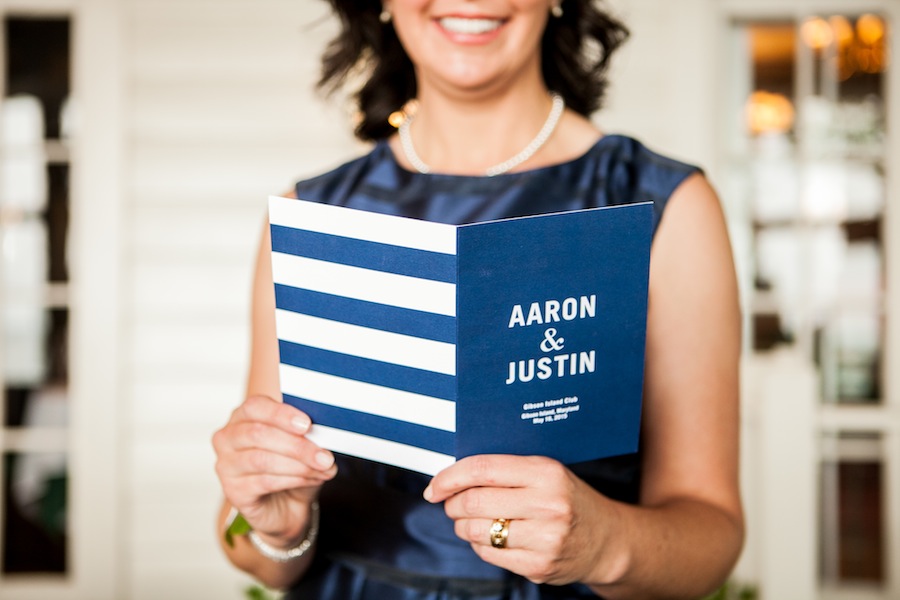 They spent a year and a half planning their May 16, 2015 wedding, during which they gathered all their closest friends and family to stay on Gibson Island with them for the weekend. A barbecue rehearsal dinner was followed by a nautical navy and white wedding celebration on Saturday, with a send-off brunch on Sunday morning.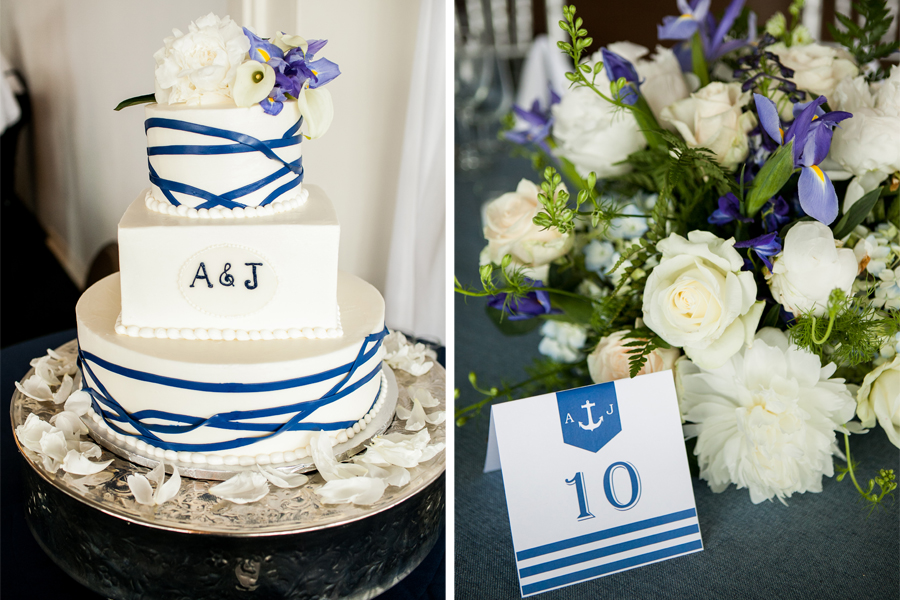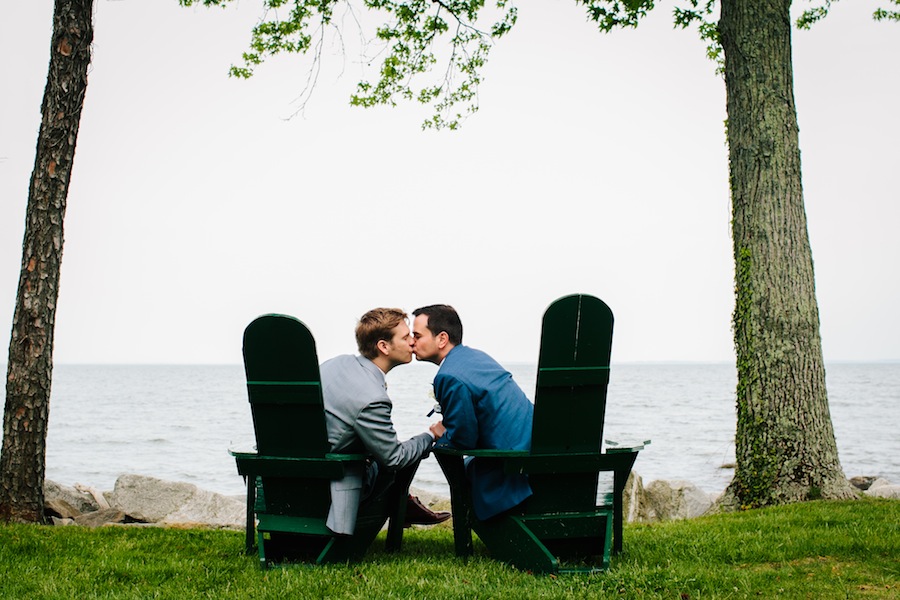 Upon their arrival, guests were greeted with gift bags of supplies for the weekend, including chocolates and wine, and when it came time for the festivities to end, each attendee departed with a stemless wine glass printed with an anchor. After the island wedding weekend had wrapped, the happy couple set sail for another island, Maui, Hawaii, where they would honeymoon.
VENDORS
Venue: Gibson Island Club | Photographer: Meredith Hanafi Photography | Grooms' Attire: Suit Supply | Event Coordinator: Heather Herfel, Gibson Island Club | Florist: Sylvia Deck | Music/Entertainment: Chesapeake Strings and DJ Shea Van Horn | Photo Booth: Photo Booth Wizards
Looking for the perfect music accompaniment to your wedding day? Try some of the area's best musicians and deejays.
Correction: In a previous version of this post, the headline read, "These Grooms Rented an Entire Island for Their Wedding." This was incorrect. They and their guests rented out houses on the island, but they did not rent all the property on the island.