On October 17 from 11 AM to 5 PM, upper Wisconsin Avenue will be filled with over 30 local vendors and small businesses selling their wares. There are a lot of awesome reasons to go–here are six of them.
You should already be in Georgetown this weekend, checking out the American Field pop-up. You can shop to support American craftsmen at Georgetown Park, then head up Wisconsin Avenue to support all the local small businesses.
There will be pumpkins. Whole pumpkins and apples, as well as pumpkin, apple, and pear pastries will all be available through Patisserie Poupon to get you in the fall spirit.
You can win prizes, such as an Illy full service espresso machine or a $100 gift card to Hitched, in the market raffle, which will benefit the Georgetown Ministry Center.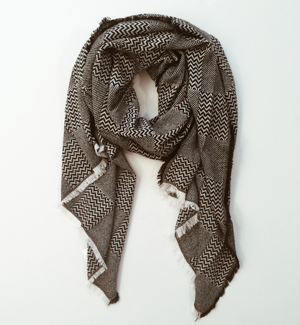 The Book Hill boutiques are offering great deals. Illusions Salon of Georgetown will offer quick blowouts and free makeup consultations, along with gift card specials. Cozy scarves and cashmere hats will be sold by Lynn Louisa, Susan Calloway Fine Arts will market bright pottery, and The Phoenix will host a Poppyor trunk show, giving attendees a chance to meet the designer and purchase the collection of fashionable stacked rings at a ten percent discount. Additionally, shoppers can pick up designer kids apparel up to 70 percent off from Shop Little Birdies.
The weather should be cool and crisp on Saturday, which means you can finally go full-on sweater mode, don your favorite riding boots, and wear your new blanket scarf.
The sidewalks won't be as crowded. Due to Georgetown's Parents & Family weekend, the sidewalks will temporarily be widened on Saturday and Sunday "to enhance the pedestrian experience." And not only should walking around Georgetown be more pleasant–parking should, too, as PMI Garage is offering $5 parking and Georgetown Park's garage will provide $10 parking when purchased online through ParkingPanda.