For those who work in fashion or hospitality PR in Washington, the office-to-cocktail hour transition is something they accomplish on the daily. Days spent at the office coordinating guest lists or running around town making last-minute preparations for events may be followed by everything from hosting fashion icon Andre Leon Talley at the French Ambassador's residence to welcoming Mayor Muriel Bowser at the new Shinola store opening to coordinating DKNY PR Girl Aliza Licht's book signing at a fashion show.
But when your day could literally take you anywhere, it's best to be prepared. To help you build your own emergency kit to keep at your desk, Shop Around got in touch with three local PR gurus and girl bosses to ask what they keep on hand for quick transitions.
Barbara Martin, principal at

BrandLinkDC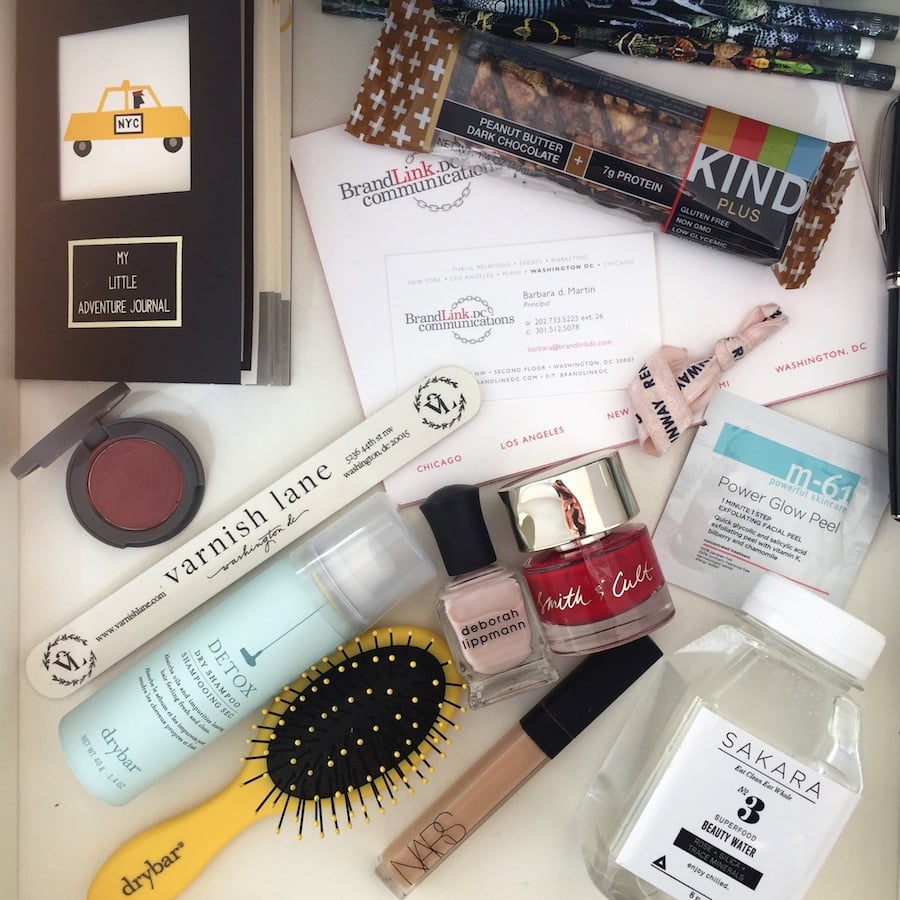 Working with beauty brands in DC, it wouldn't do to show up with chipped nails or hair askew. That's why Martin keeps the following on hand:
Nail polishes and a nail file: "I'm the queen of the 50-minute pedicure at Varnish Lane, but the 50-second manicure at my desk."
Water and Kind bars: "Because woman cannot live on scarfing Georgetown Cupcakes and champagne alone, much as I try."
Portable hairbrush and Drybar dry shampoo: "Which, in a total pinch, can also act as makeshift perfume, deodorant, and foot refresher. I'm pretty damn resourceful."
M-61 Power Glow Peel and Nars concealer: "Because I look dead by 5 PM, and that helps a ton."
Aba Kwawu, president at

TAA PR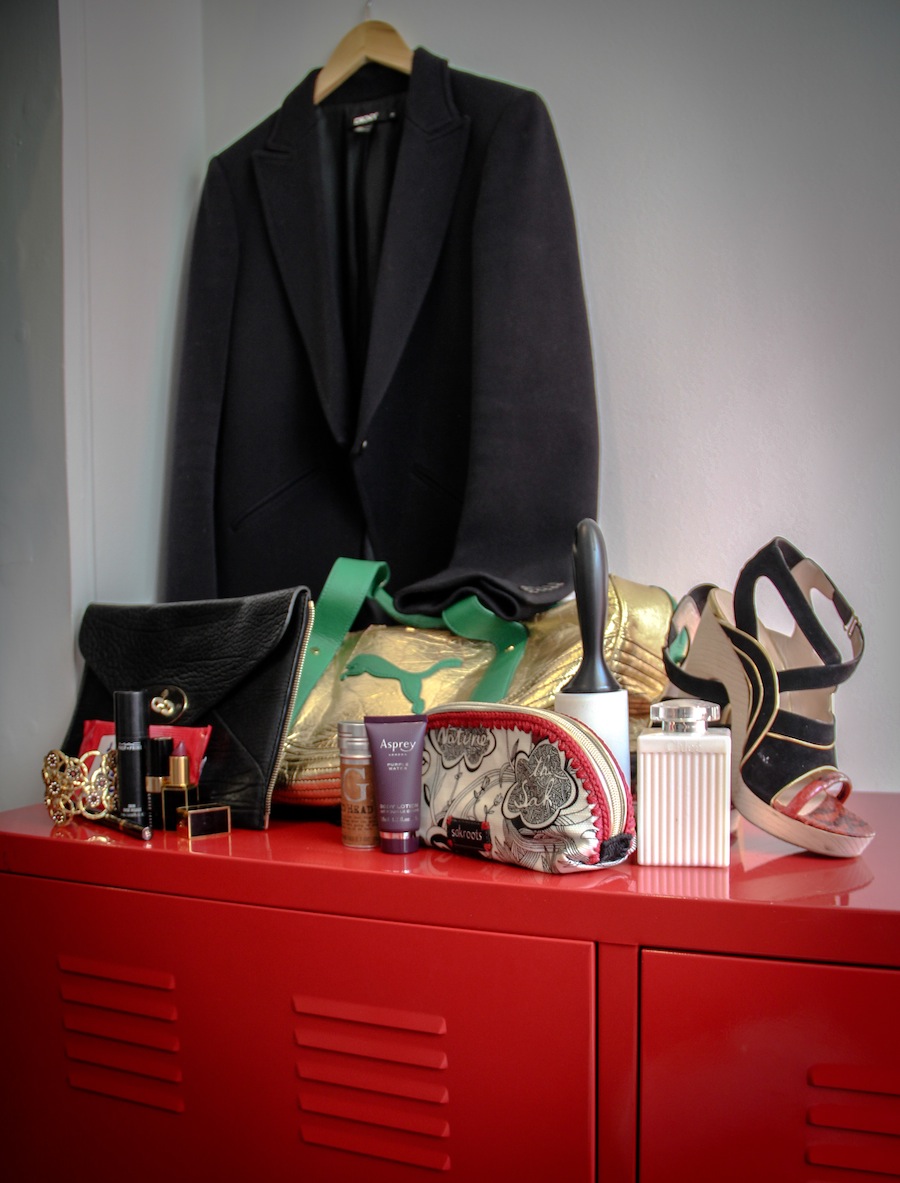 Working with high-profile clients, Kwawu has to be ready at a moment's notice to jump into a meeting or head to an event. That's why she keeps these professional staples, along with essential travel toiletries, within easy reach.
Blazer: "I usually keep my tailored Vivienne Westwood blazer on the back of my door for impromptu meetings."
Bag that converts to a clutch: "I often carry a large Mulberry work bag that has a front pocket that unzips into a lovely clutch for unexpected occasions."
Makeup for quick touch-ups: "Nars New Orleans Powder, a brush, Tom Ford liner and shadow, and Mac rouge for the lips."
Workout wear: "I also have a gym go bag in the office for anytime I can squeeze in a workout!"
And when all else fails, Kwawu says, "I've been known to send the TAA girls running down M Street for an emergency outfit."
Maha Hakki, partner at

MoKi Media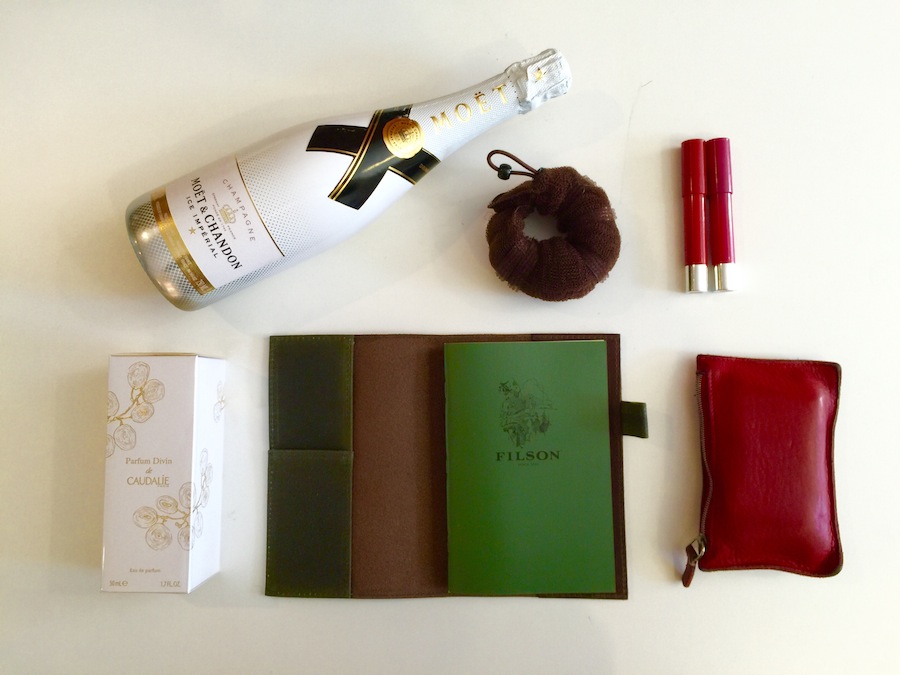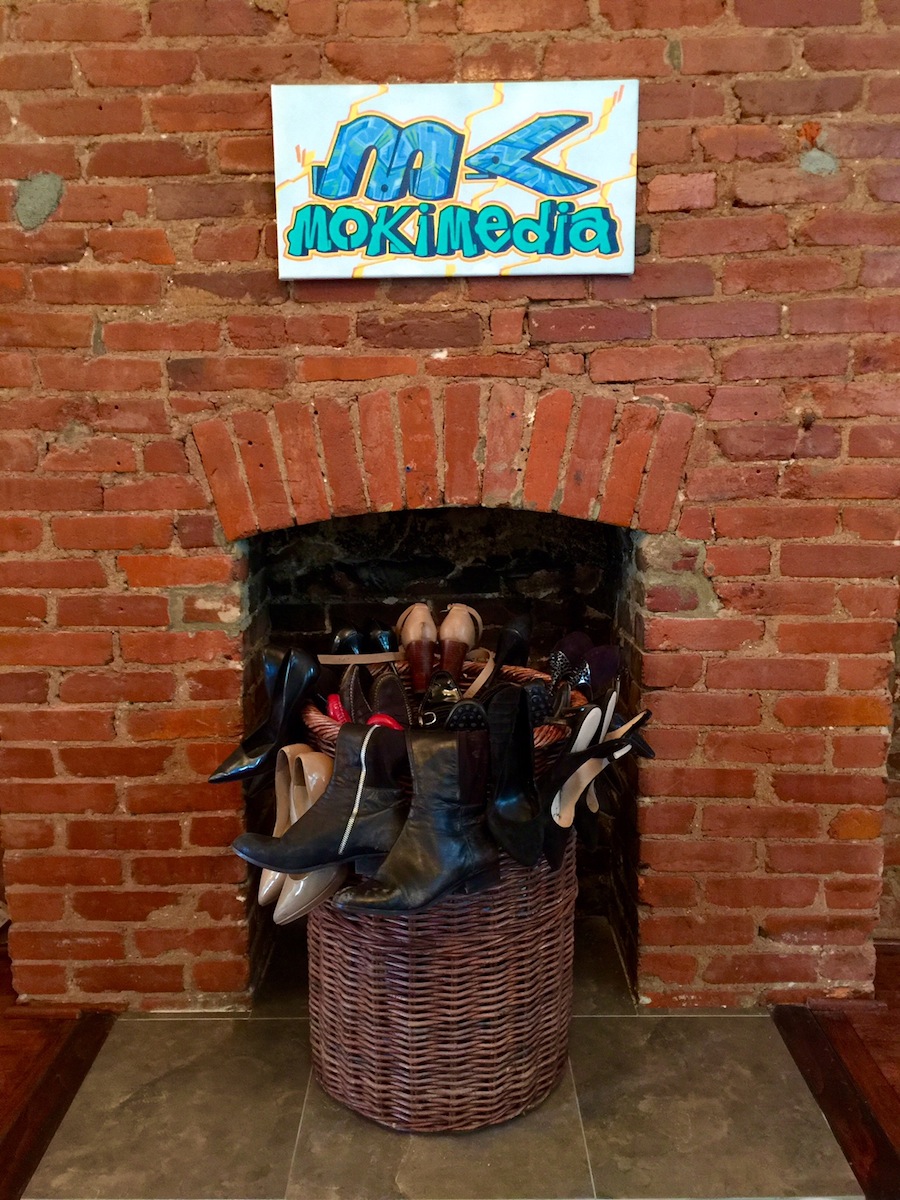 Working with lifestyle brands–including fitness boutiques–along with fashion clients means that Hakki may work in spinning tights or a cocktail dress, depending on what the day brings. Here's what she uses to be prepared, whatever the occasion.
In her desk drawer: "A curling iron, Oribe Dry Texturizing Spray from Luigi Parasmo Salon, Caudalie perfume, and a pair of silver stud earrings. And on days when I don't have the patience to do my hair, the Conair Bun Maker is my life saver (and only $4.99 at CVS!)."
In the office: "True story: we have a three-foot-high shoe basket piled with pumps and work flats for impromptu meetings and client events. Our shoe basket has saved me time and time again, especially when I roll into the office in sneakers post 7 AM Flywheel. MoKi also has an entire front closet stocked with clothing. At any given time, I have a black Nicole Miller dress, fitted Zara blazer and classic Ann Taylor blouse hanging and ready for wear. We even keep a steamer back there for quick wrinkle touch-ups."
For quick makeup fixes: "I keep an extra set of my favorite products in my filing cabinet: NARS bronzer, an Urban Decay eye shadow palette, Make Up Forever eyeliner and a Revlon lip stain."